Inofrmatsii little about what it is all about.
"Worker and Collective Farm Girl" - a sculptural group of two figures rising above the heads of the hammer and sickle. The height of about 25 meters. The total weight - 80 tons. Author - Vera Mukhina.
It was created for the Soviet pavilion at the World Exhibition in Paris in 1937.
Work on the creation of a huge monument was conducted in half-meter Mukhina created the plaster model at the pilot plant of the Institute of Mechanical Engineering and Metalworking.
In January-August 1939 the sculpture was reconstructed and mounted on a pedestal in front of the north entrance to the Agricultural Exhibition (now VVC). Restored in 1979.
In 2003, the monument was dismantled on 40 fragments. Then he set out to refurbish and return to the place in late 2005, however, due to problems with the financing of the sculpture remained disassembled.
Currently sculptures are assembled. Replacing the monument in place to be implemented in December 2009.
26 ph © maksmasterov

Actually, "the one" plaster model of the sculptural group born in 1936. According to him, and drawings collected "Worker and Collective Farm»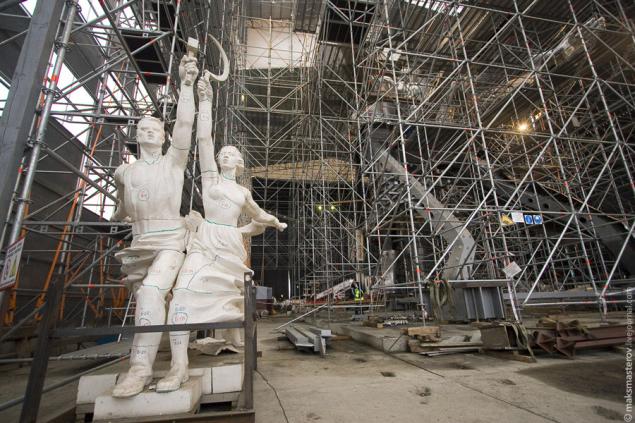 On layout marked notes, which go where the workers are guided seam details and where the main point of interface elements of sculpture with its skeleton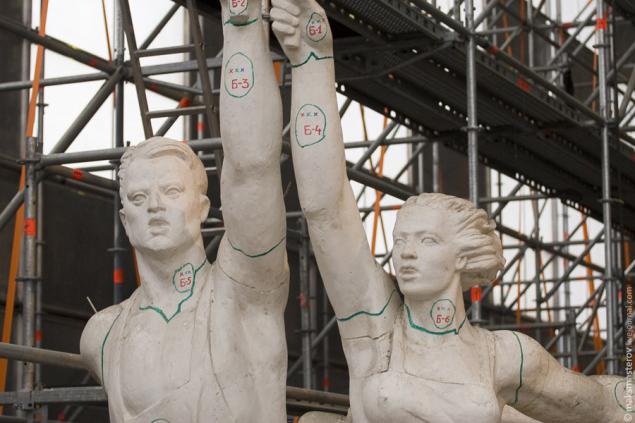 04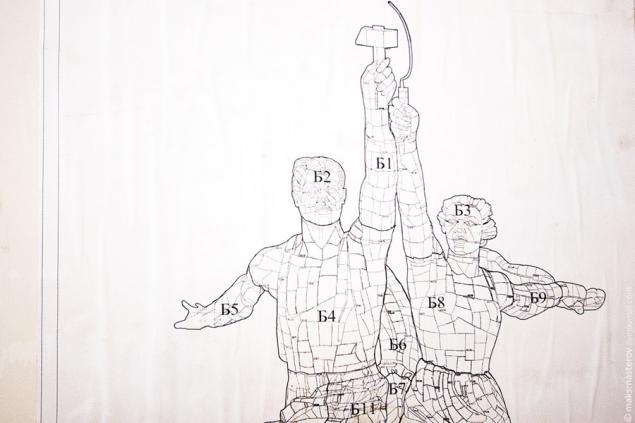 05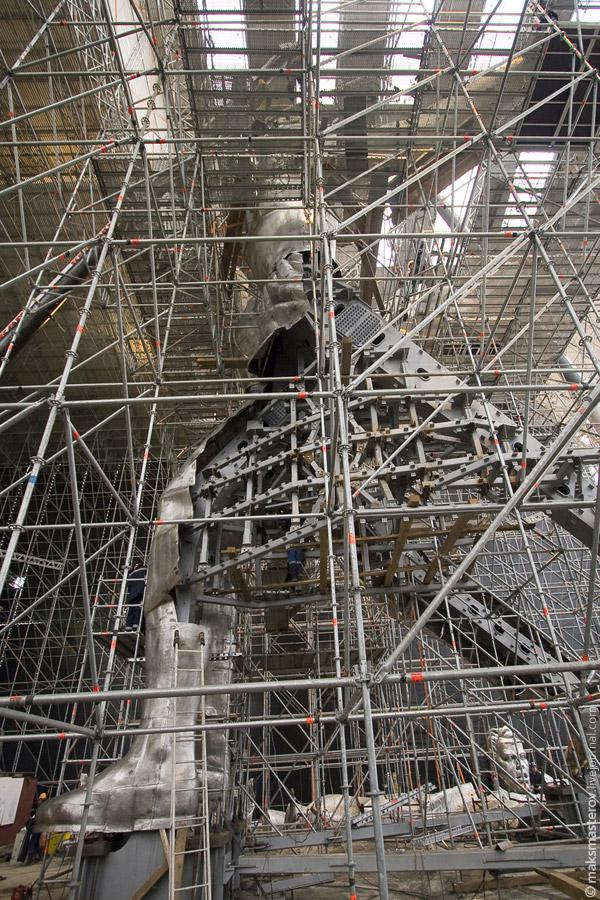 The work is almost non-stop and smoke breaks - workers have clear deadlines sculpture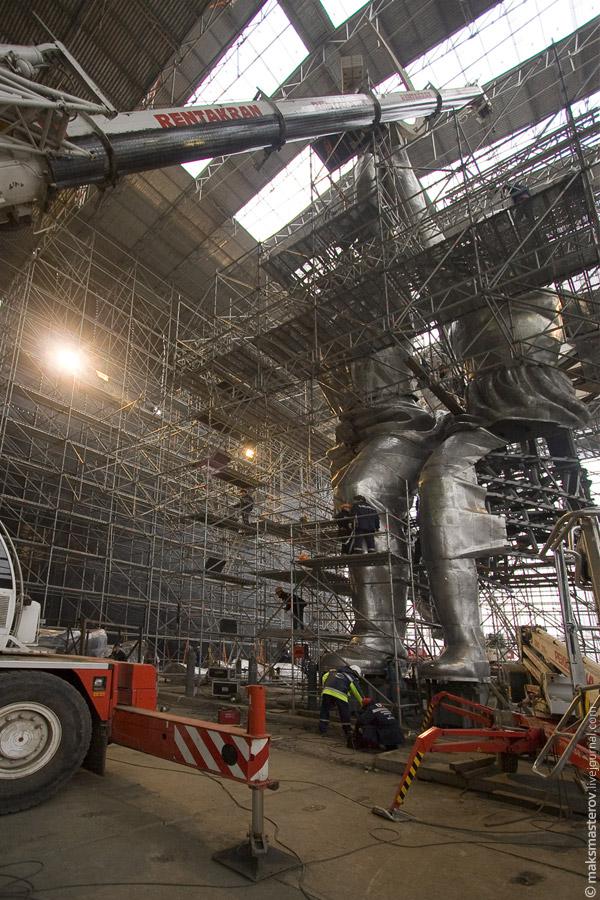 This site involved and welders, and surveyor, and architects, sculptors, and many other professionals in their field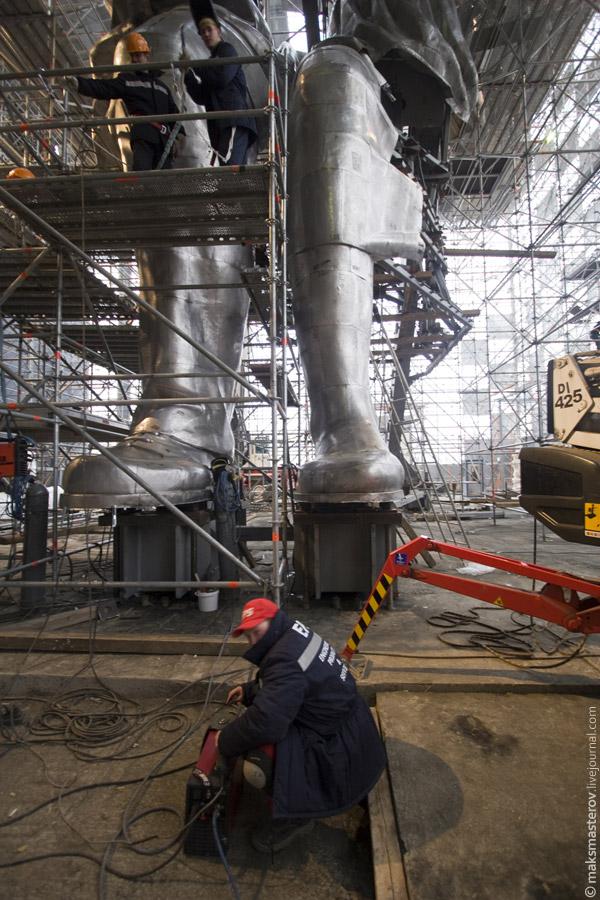 The sculpture is made of chrome-nickel steel. Unfortunately, because of age by 2003 sculpture "Worker and Collective Farm Girl" was all but in disrepair.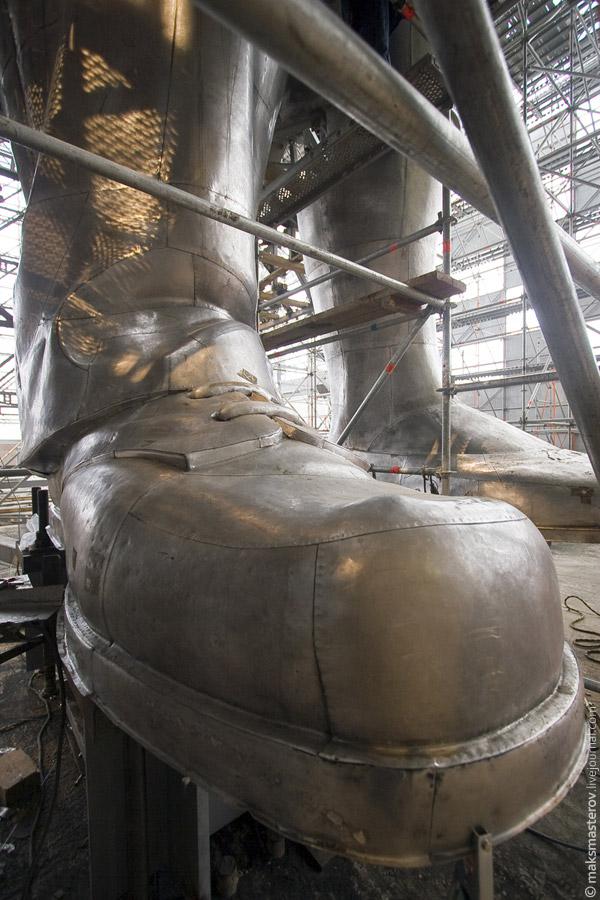 But thanks to the efforts of restorers, many dilapidated structural elements were replaced by new, more durable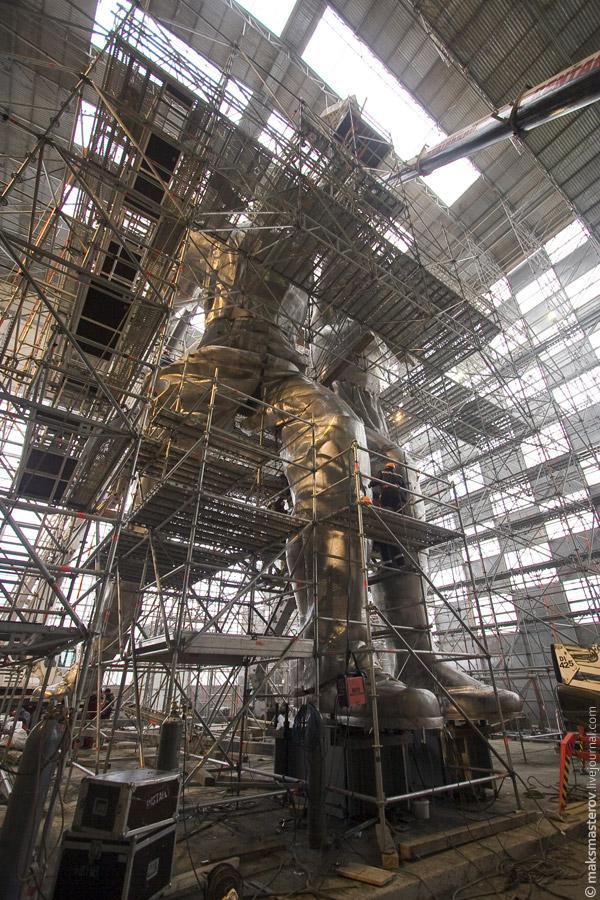 Now the sculpture is in a huge hall here, where there is its assembly. The level of readiness can be judged from photographs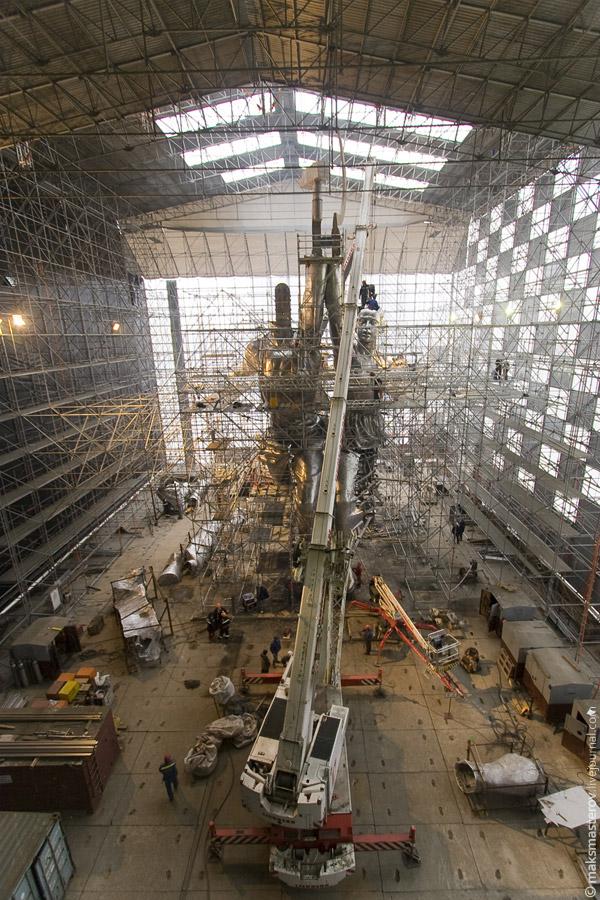 11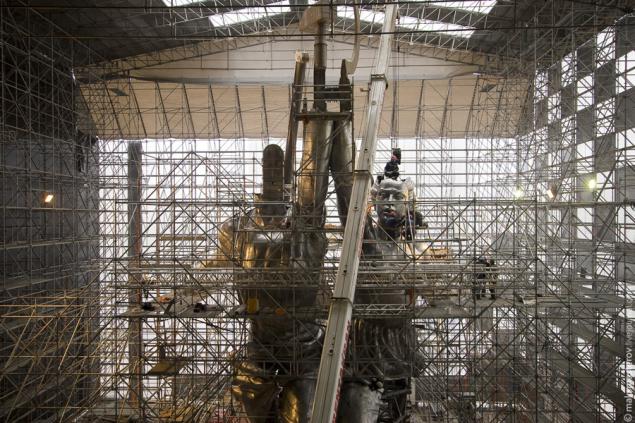 Just the other day "working" has already put his head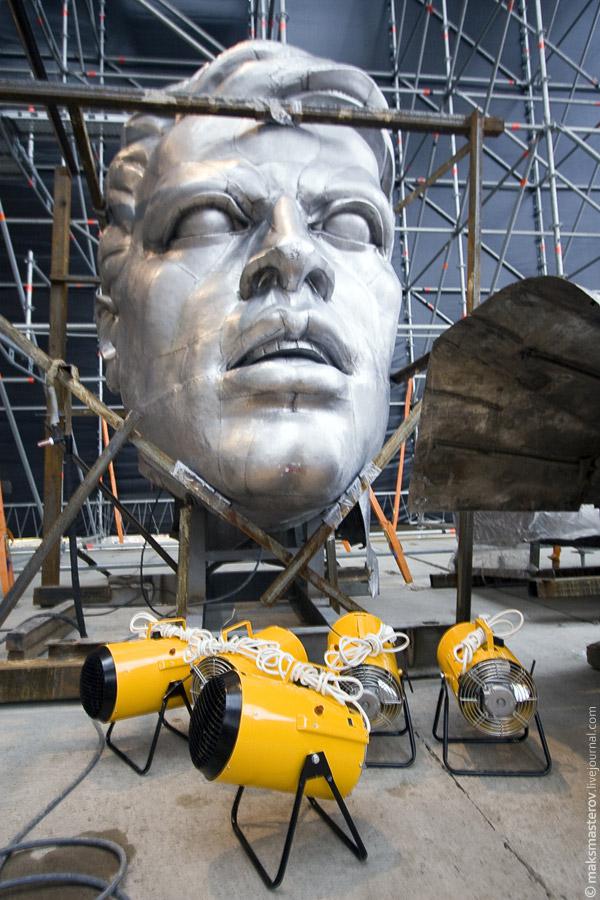 Here it is the face of the proletariat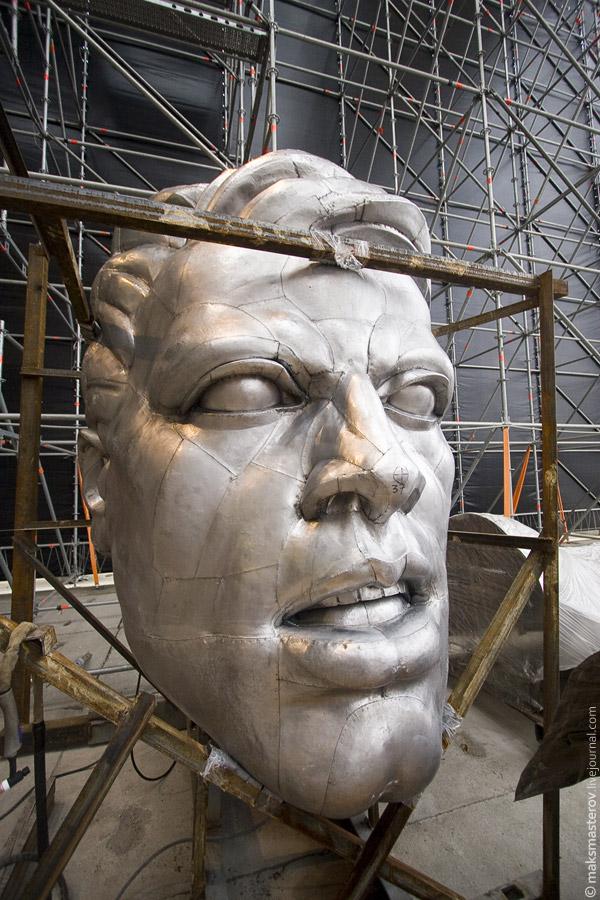 The scale sculptures are fascinating. Feel liliputomm visiting two metal Soviet Gullivers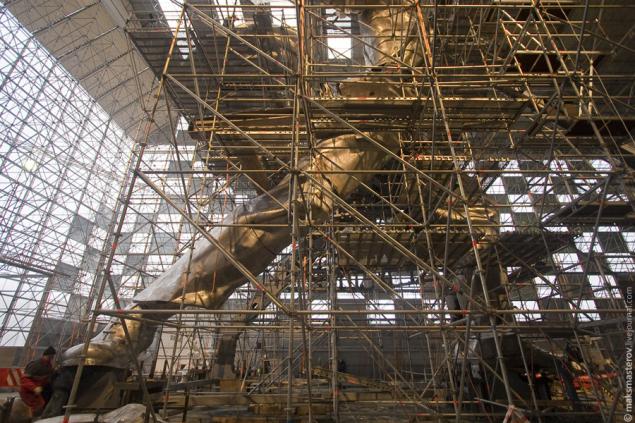 15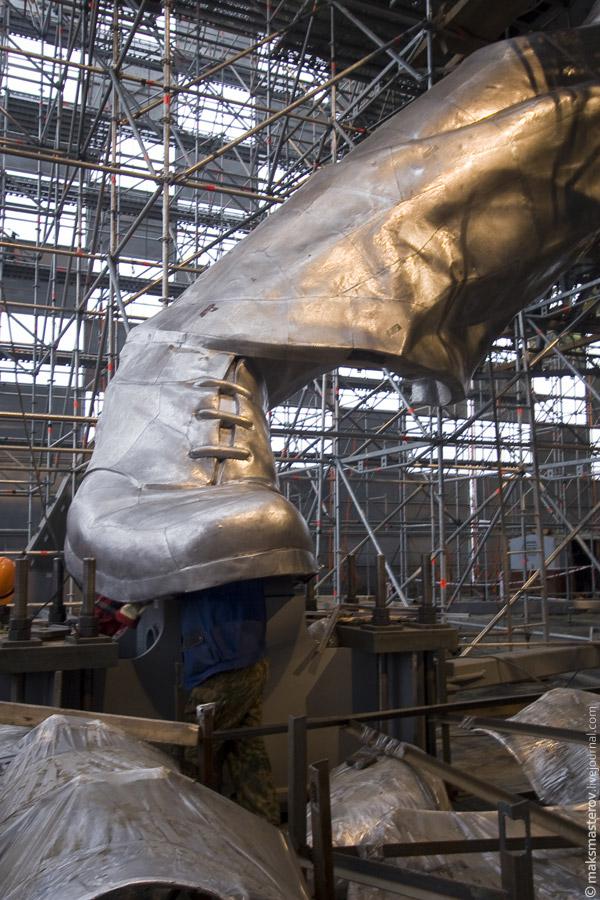 16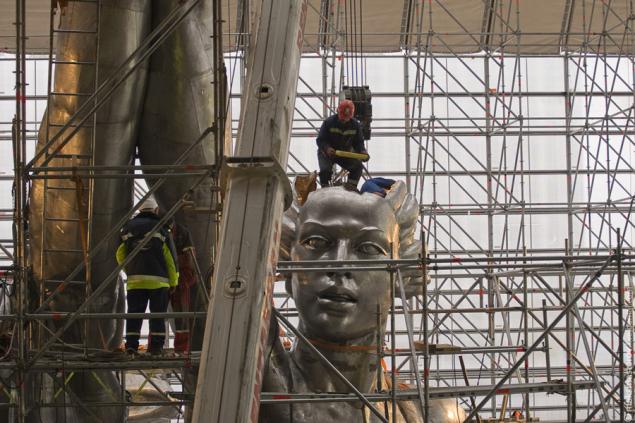 17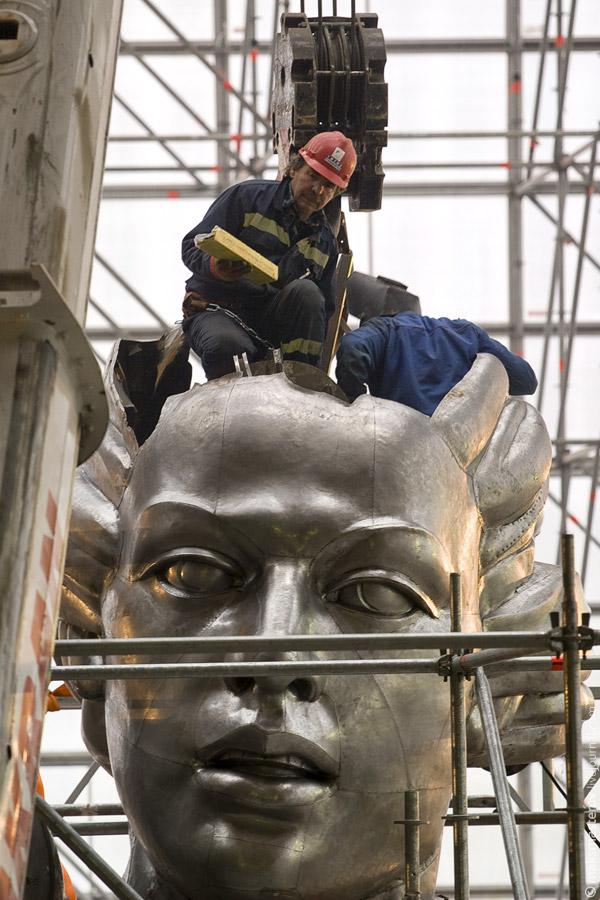 Above composition surmounted symbols of the Soviet era - the hammer and sickle, which represented the collective-farm peasantry and the working class. Hands figures are not yet assembled and symbols of the Soviet Union because it is sticking «naked»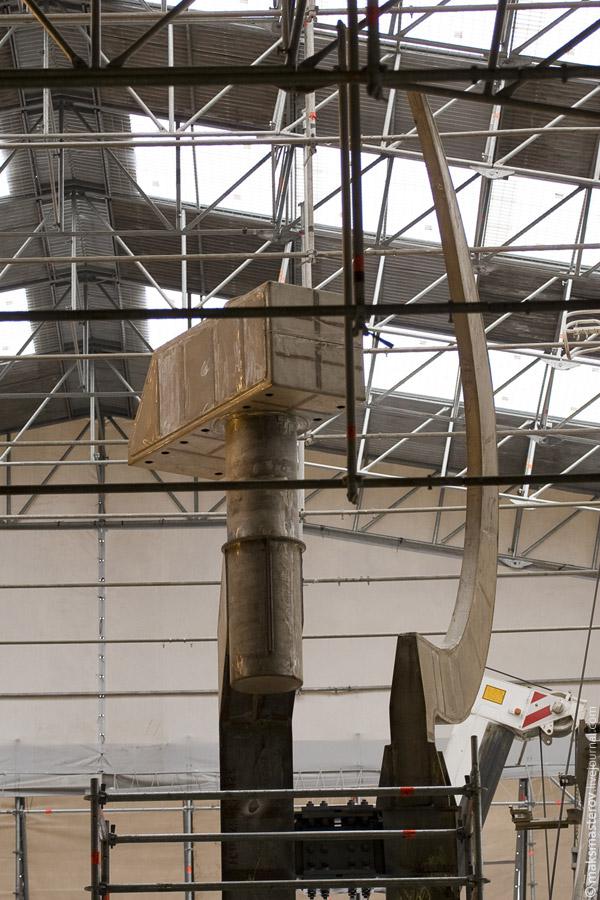 19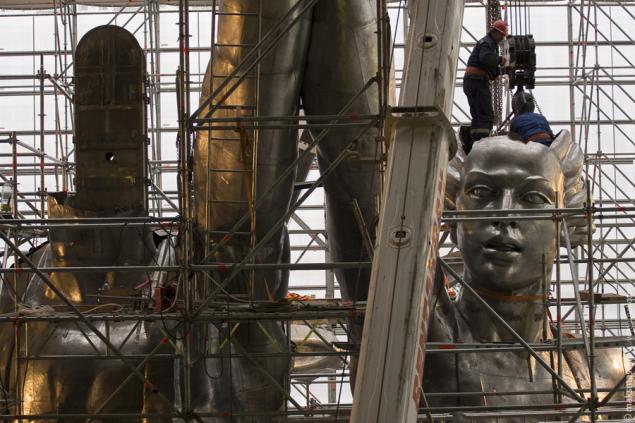 "Training" lifting heads rbochego. Crane every 15 minutes practice in it, because these days have to do it without examining forests, jewelry and gently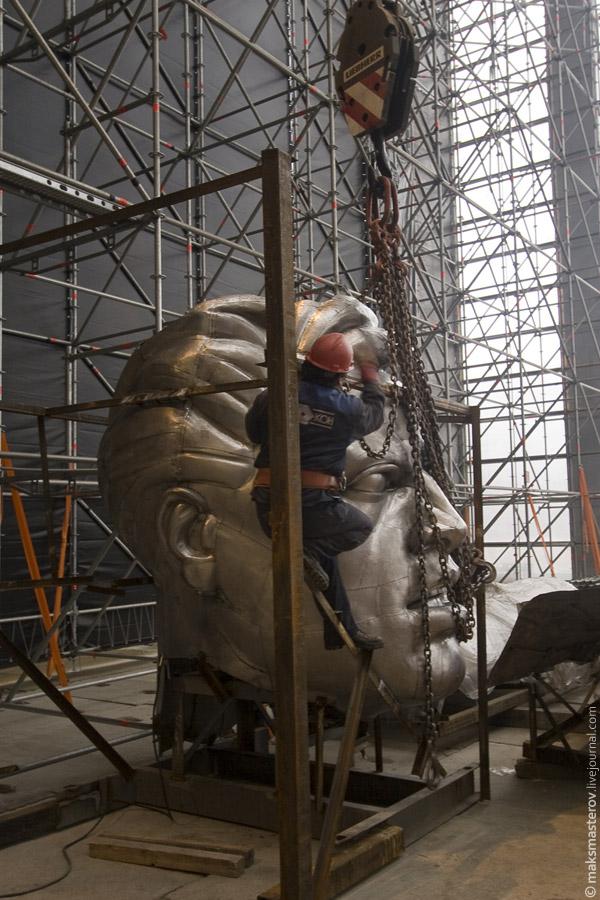 "We have nothing to lose but your own circuits»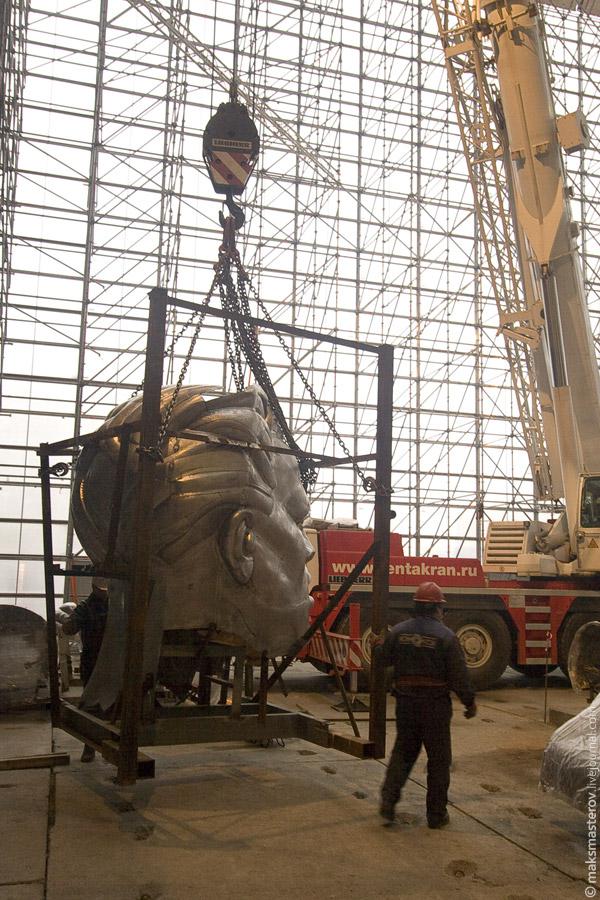 Farmer. Simply amazing how much has to be built and harmoniously work of the architect, sculptor and those who collected sculpture that of huge steel plates to get a human face, arms and TP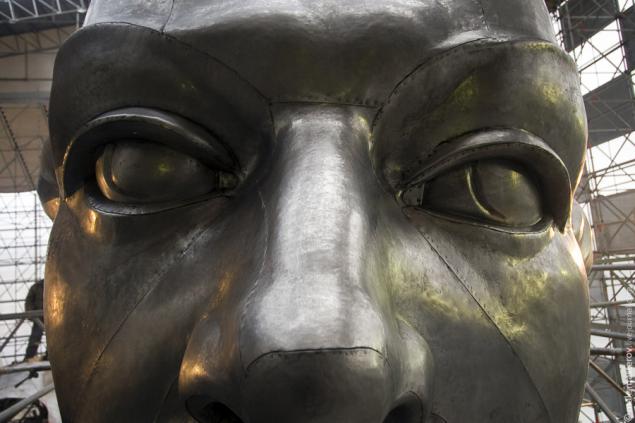 It very clearly shows how the frame looks like a sculpture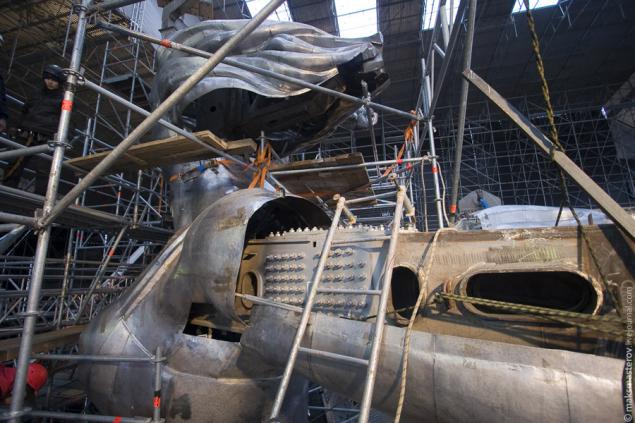 24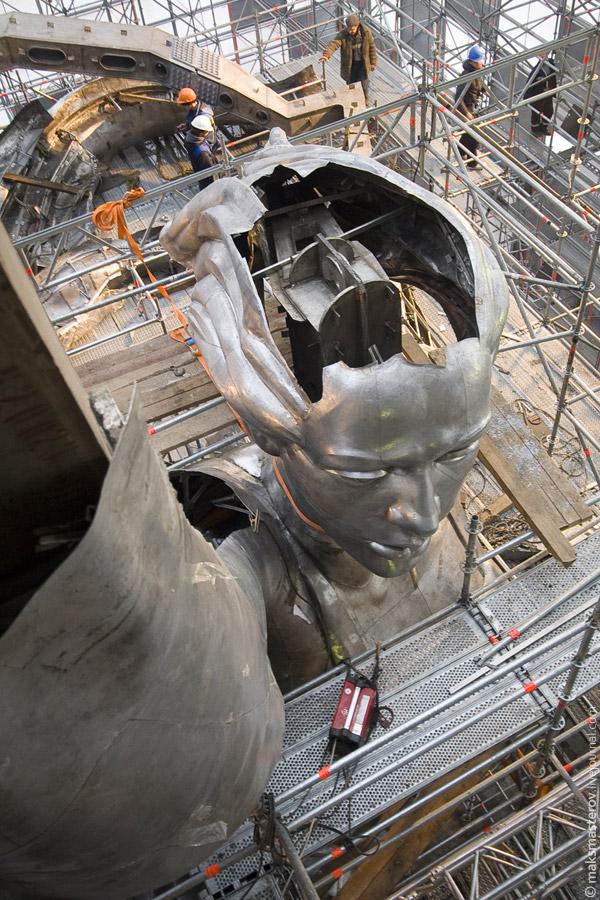 Speaking of the pedestal. Unfortunately, scaffolding did not see, but you can understand the scale of approximately - 34, 5 meters is not a joke. Imagine that it has put a 25-foot sculpture ... It will be a monumental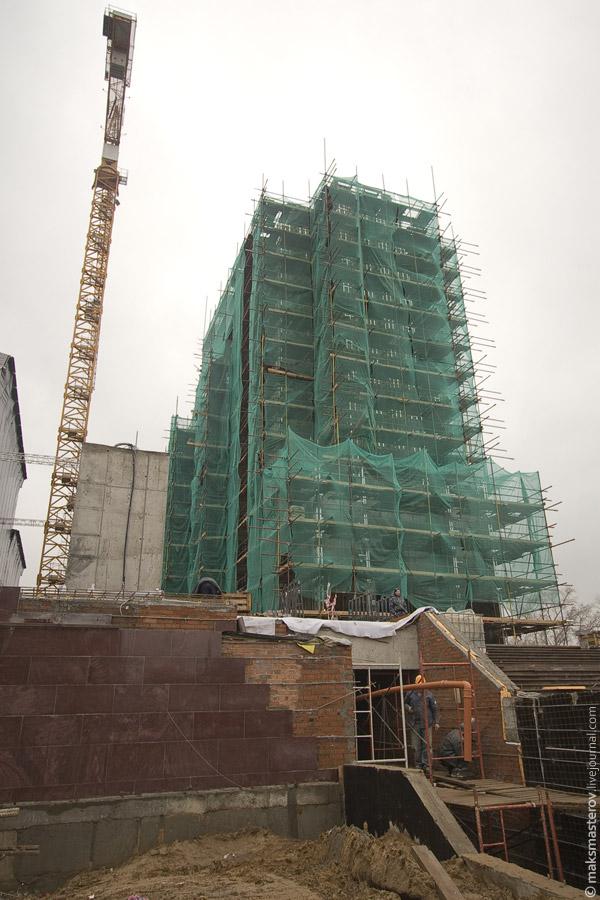 And on the front of the pedestal will be located here, this granite coat of arms of the Soviet Union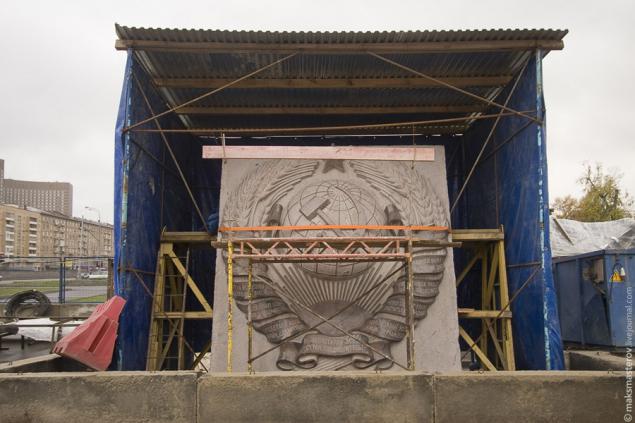 Source: