Deer continue to please. This is an instance of another, entangled in the bungee. Thoughtful such.
3 Photo © RA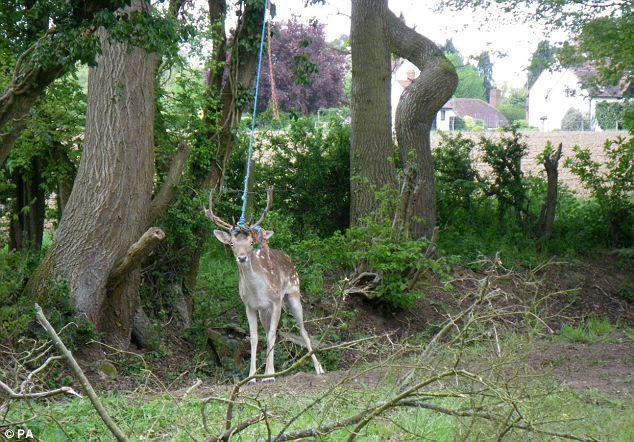 Valiant British firefighters are trying to throw a rag deer - supposedly it should appease unhappy. Deer from this finally going mad.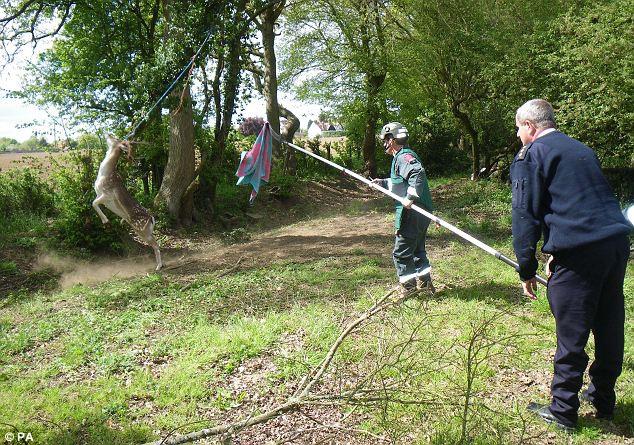 Finally unceremoniously Oleshko twisted horns and free him.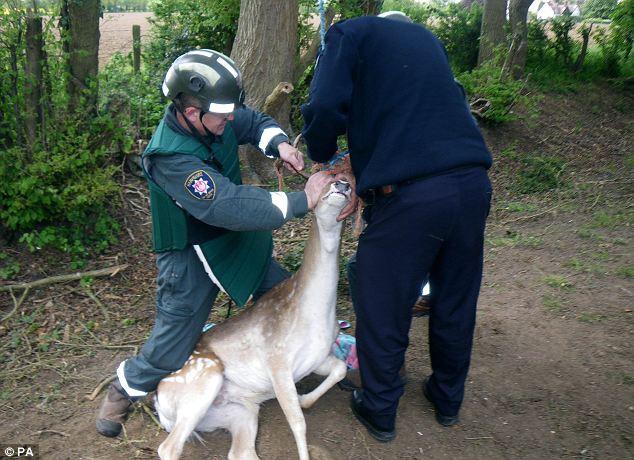 Source: