In the first terminal of the Spanish El Prat Airport in Barcelona on strike 240 cleaners. This fact led to the fact that the floors are covered with debris terminal, and in the Arrivals area is only one toilet.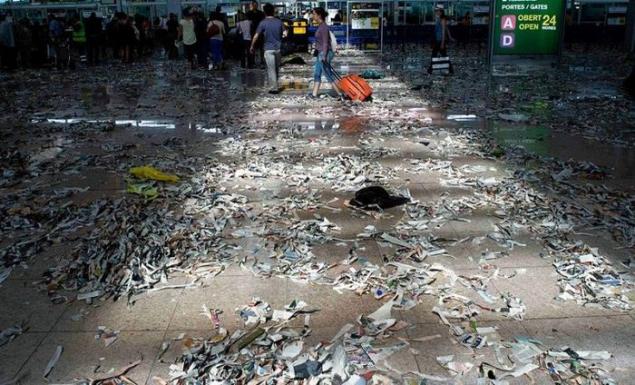 1. Catalan company AENA, which belongs to Barcelona airport, had to bear unexpected costs due to the fact that its management has decided to reduce the cost of cleaning staff by cutting their wages. In general, the highest rate is 1, 3 million. As a result, the staff refuses to go to work.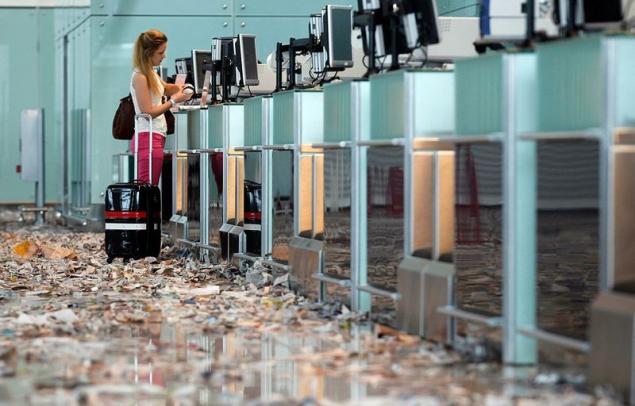 2. In addition to the refusal to work, cleaners decided to draw the attention of their employers to protest in an unusual way: they are scattered throughout the airport building paper and debris.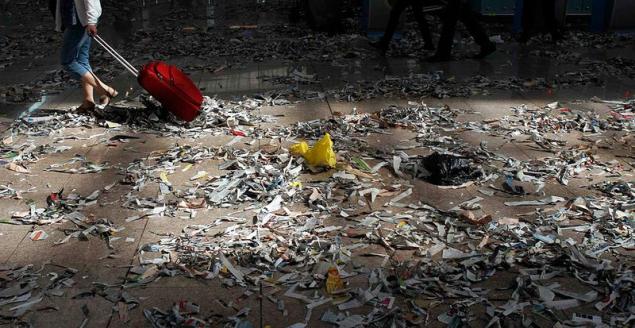 3. In addition, a few days at the airport already clogged three of the four toilets, causing complaints from passengers.
4. "I think they have a right to protest, but they have chosen form of strike brings a lot of inconvenience," - said Pastor Santos, which is sent from Barcelona to Peru.
5. Travellers increasingly indignant reigning chaos, the airport gets a lot of complaints.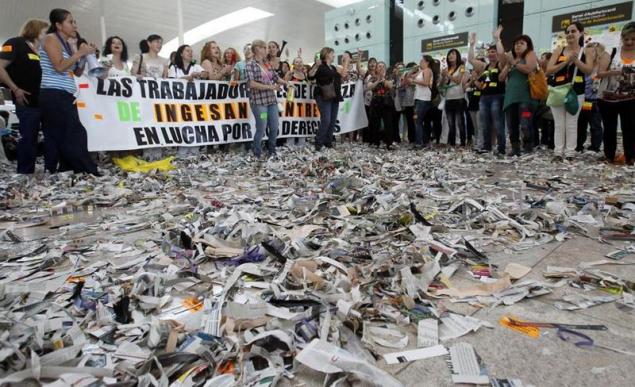 6. Other terminal workers stated that these actions can cause more harm than just dirt in the terminal - they will give chaotic and shameful image of Barcelona.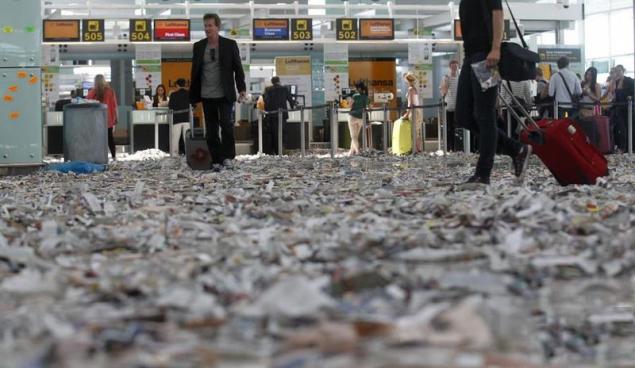 7. International Airport "El Prat", Barcelona. Due to the strike of employees of cleaning company serving the airport terminal T1 airport - floor, stairs, elevators and escalators - was under a layer of dust.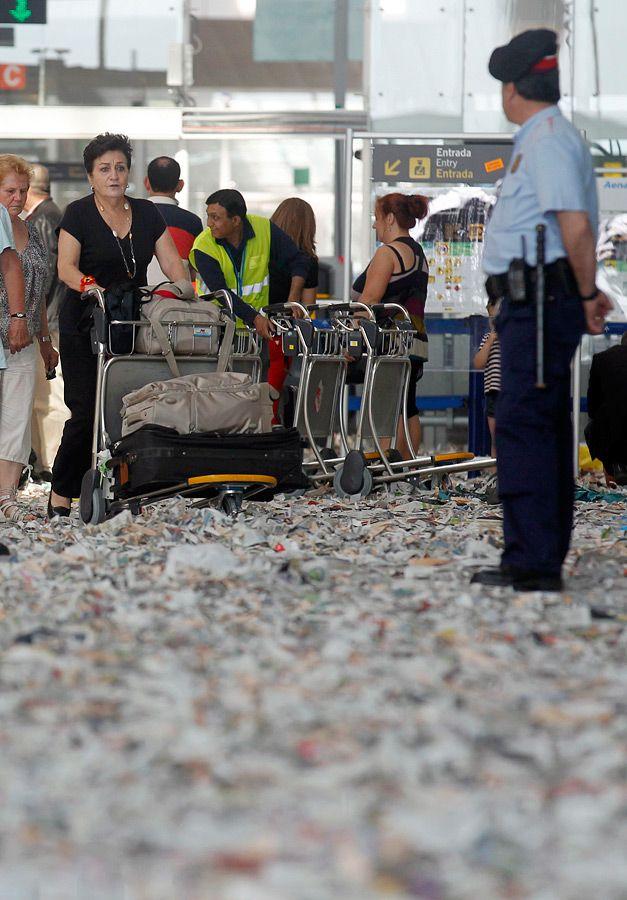 8.The photo: striking employees thrown into each other confetti of tickets.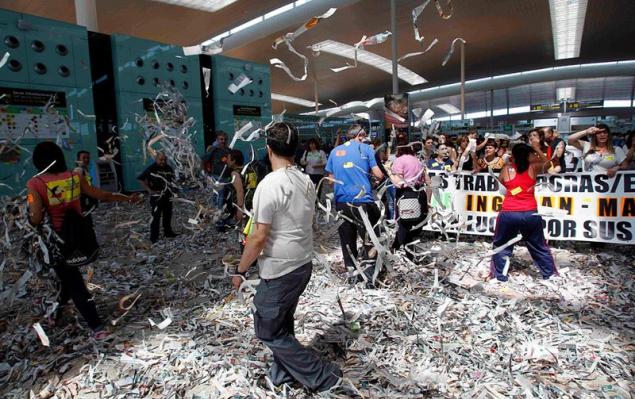 9. The airport workers strike their protest against the deterioration of working conditions. According to them, the management of a cleaning company Ingesa-Mantras intends to double the load at the same wage.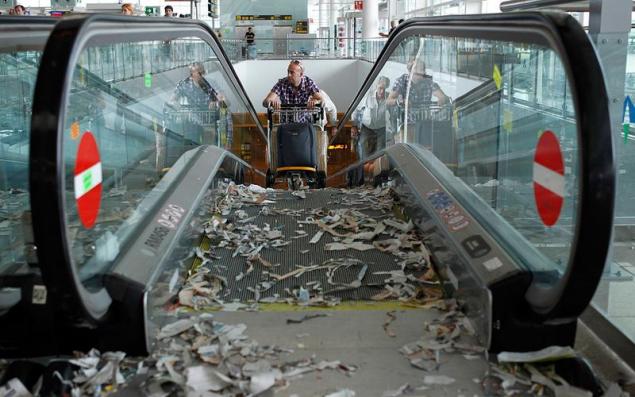 10. Trade unions have reported plans to cut cleaning costs at Barcelona airport at 1, 3 million euros per year.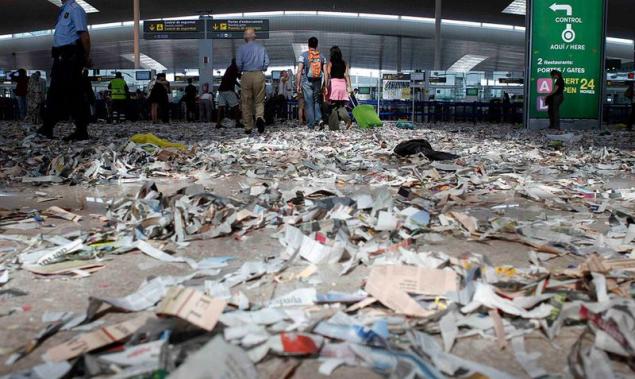 11. Management of the airports of Spain (AENA) has stated that it is making every effort to resolve this situation and reserves the right to apply to the court for damages caused by airport staff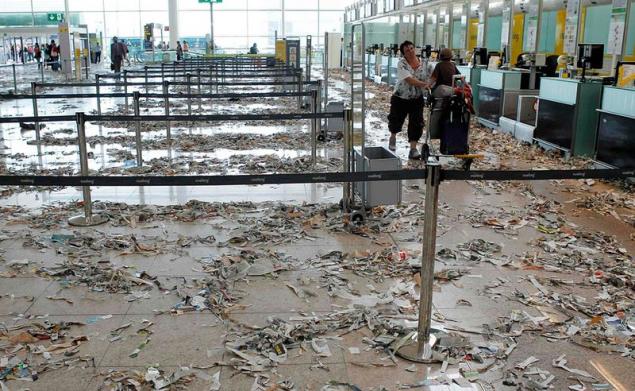 12. Strike cleaners significantly slow customer service, because of what the staff even had to hold some flights.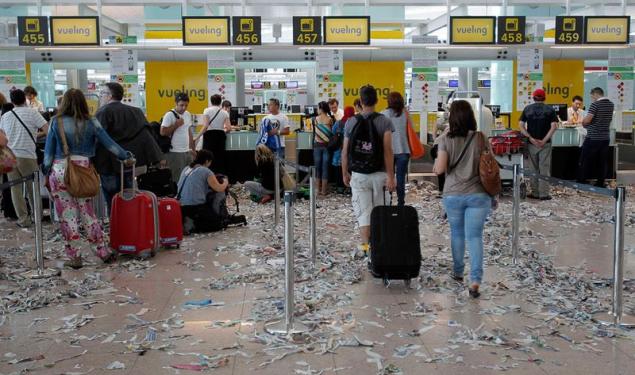 13. However, the management AENA compromise still is not going to.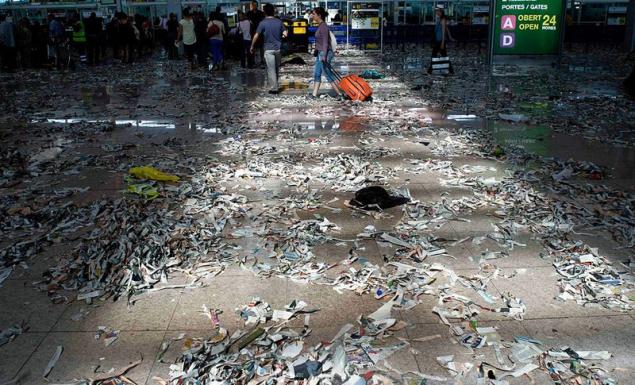 Source: bigpicture.ru