In the first terminal of the Spanish El Prat Airport in Barcelona on strike 240 cleaners. This fact led to the fact that the floors are covered with debris terminal, and in the Arrivals area is only one toilet.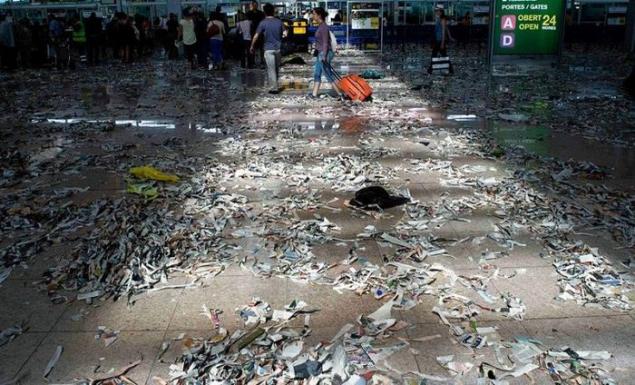 1. Catalan company AENA, which belongs to Barcelona airport, had to bear unexpected costs due to the fact that its management has decided to reduce the cost of cleaning staff by cutting their wages. In general, the highest rate is 1, 3 million. As a result, the staff refuses to go to work.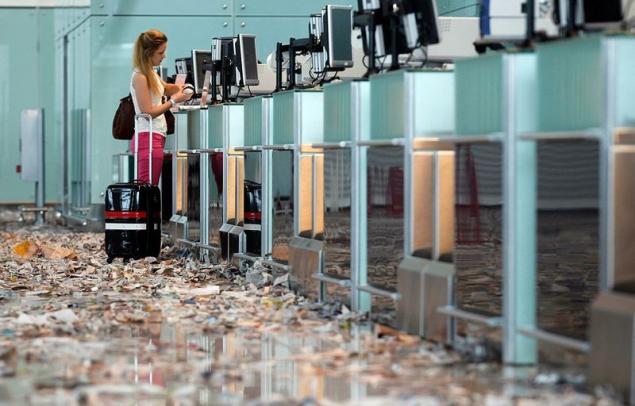 2. In addition to the refusal to work, cleaners decided to draw the attention of their employers to protest in an unusual way: they are scattered throughout the airport building paper and debris.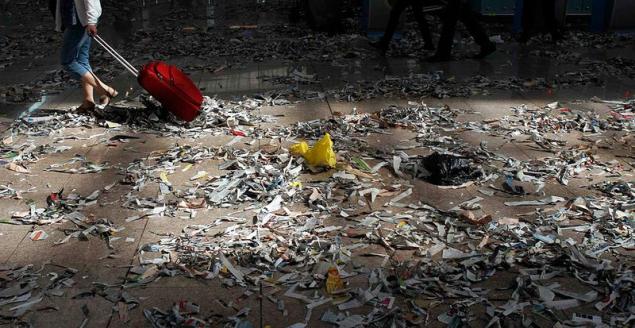 3. In addition, a few days at the airport already clogged three of the four toilets, causing complaints from passengers.
4. "I think they have a right to protest, but they have chosen form of strike brings a lot of inconvenience," - said Pastor Santos, which is sent from Barcelona to Peru.