Last weekend a group of disabled artists presented their works in England, in Hyde Park ...
13 photos via bigpicture
1. Alison Lepper, whose sculpture of a pregnant woman appeared in Trafalgar Square in 2005, opened the exhibition, while her 10-year-old son of Paris held an umbrella to keep it wet.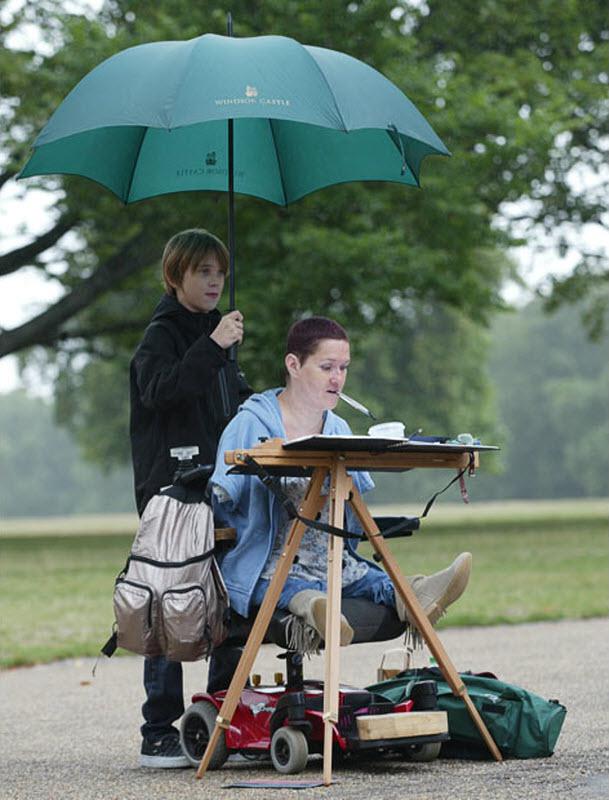 2. The artists have demonstrated their drawing technique, holding the brush in his mouth or between the toes. They also answered questions from the audience. Photo: Tom Yendell demonstrates how to paint using his mouth ...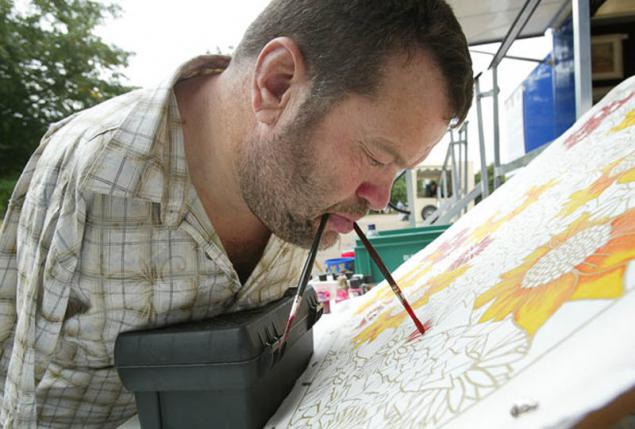 3 ... and feet.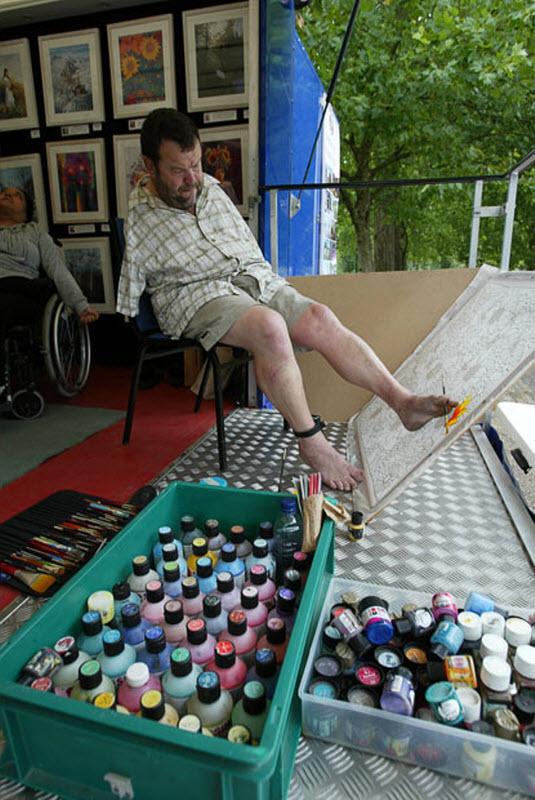 4. Kate Yansts estimates the figure during an exhibition in Hyde Park.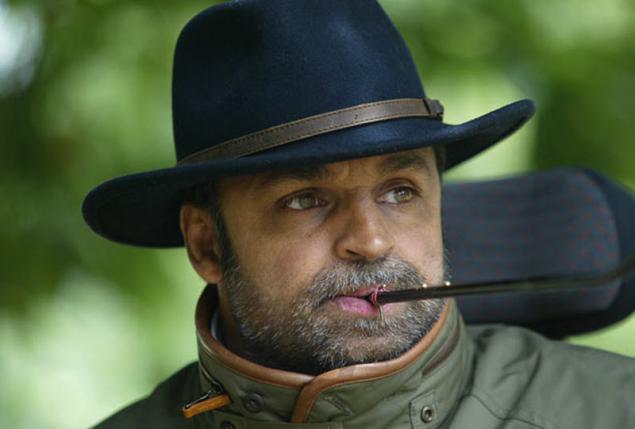 5. MFPA - a group of talented artists who, for various reasons - as a result of accidents, illness or birth - lost his hands and now paint, holding a brush in his mouth or feet. They will also present their work at the festival Liberty Day for the Disabled, which will be held in Trafalgar Square on September 4 and at the Forum in Norwich from 11 to 13 September.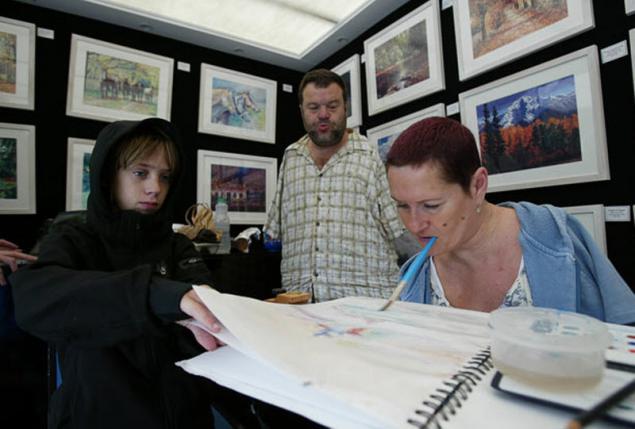 6. More than 250 schools have been invited to a national design competition for the disabled, which is called «BA-ART». Each school sent an image of sheep, created by the artist Toni Goffe, and offered to come up with your own design. 10 best works made in 3-D shapes for the final selection.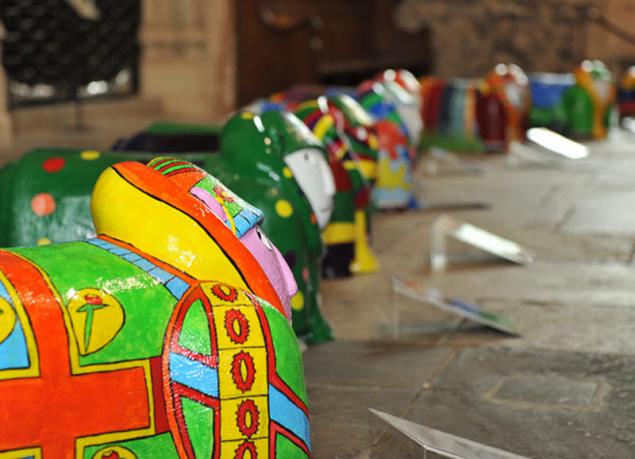 7. The winning lamb harlequin style nicknamed Harley, founded 17 years Shannon Skentlberi Cameron. Visitors to the exhibition in Winchester in July 2010 it recognized the best design.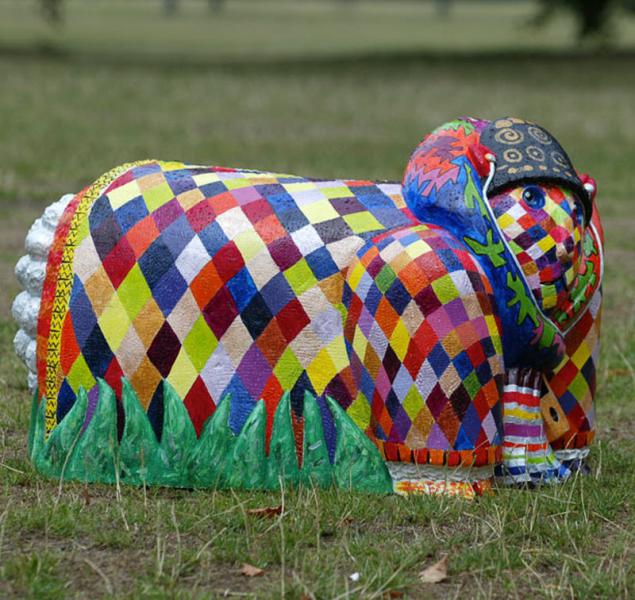 8. The Countess of Wessex Sofia inspected all 10 sheep during his visit to the exhibition.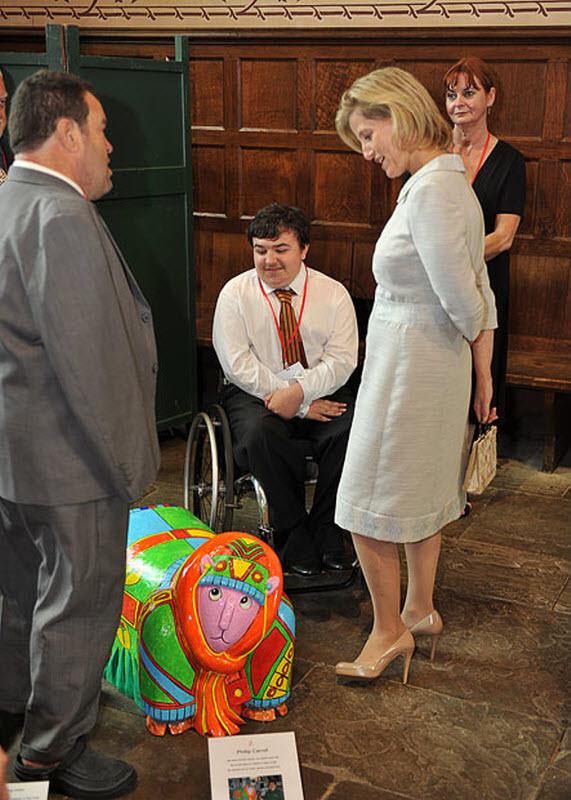 9. The following year, the sheep will appear at several events the group of artists with disabilities «MFPA».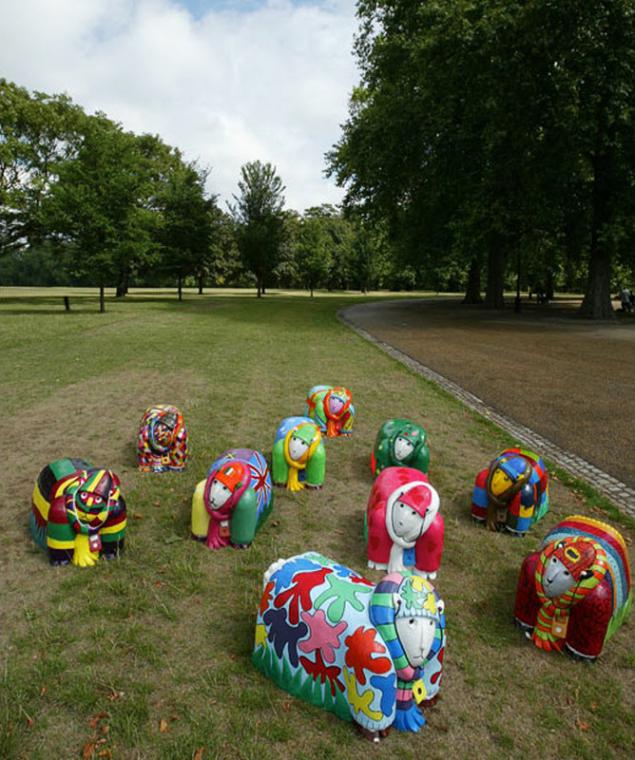 10. Laura Lee Uakelin sits on the lamb, nicknamed Strawberry created by 15-year-old Gemma Nevelson.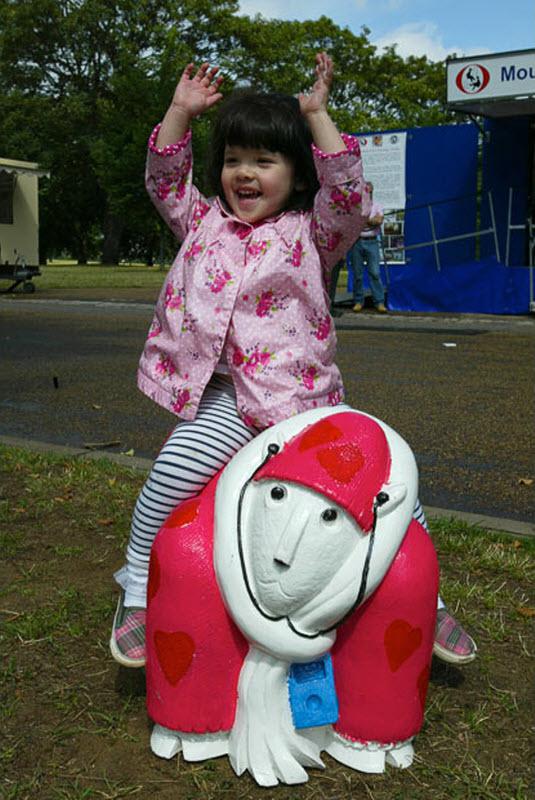 11. Lamb "Pastel" 15-year-old Lewis Lang school St. Catherines in Somerset.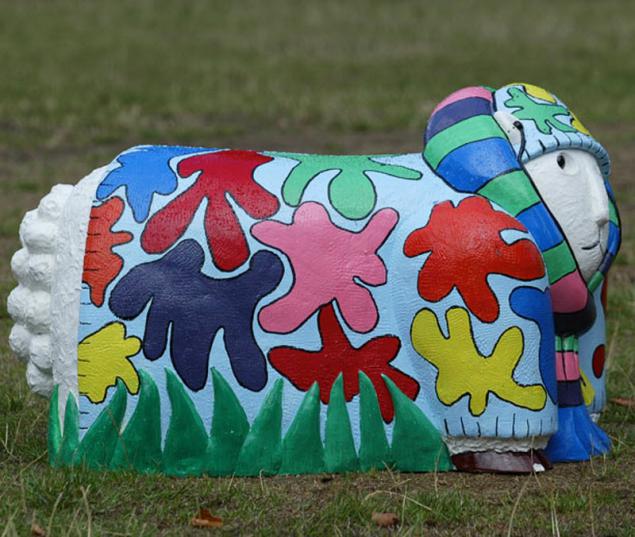 12. Lamb "Fudi" 16-year-old Philip Carroll.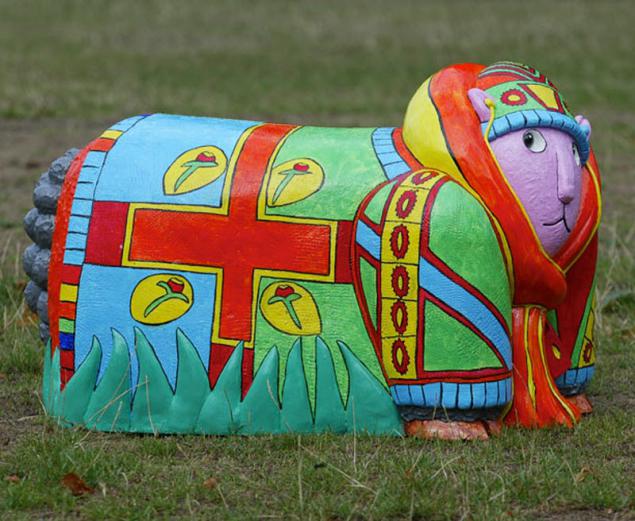 13. Lamb "Thailand" 18-year-old Tom Henderson of Treloar College in Alton.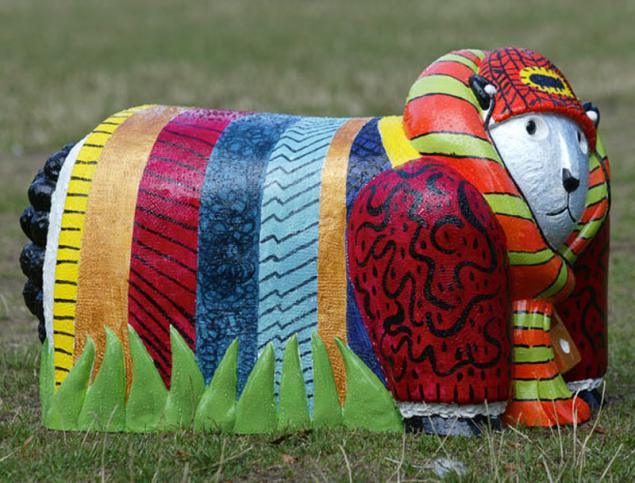 Source: