This costume can be considered is that one of the most creative and daring.
It's not that women dress or do not dress at all. Bare ass already tired. This costume is unique and funny.
I can imagine what was the reaction from teachers and classmates.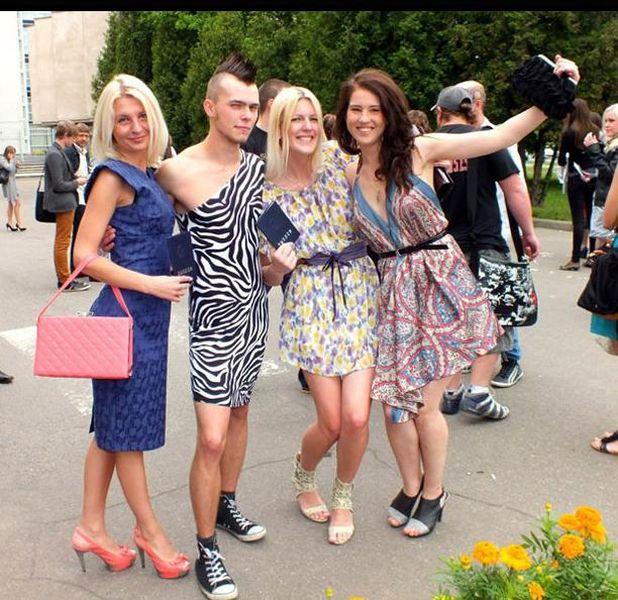 That's what the guy says:
- Presentation of diplomas - this is a holiday! And I said he was not drunk, with a smile on his face. All around were smiling, too, then, the festival was a success, - said Yuri us polite. - Protest against the education system in my act was not. And foolish to protest at the fact that over. If you like, it's just a manifesto of youth. Dress took his girlfriend. It is, of course, I was totally against, discouraged. But is it possible to drive out of your head stupid idea if she's already settled. I dressed in a dress and went to another house in this form of the city, which greatly hurt the minds of citizens. A mohawk on his head? It's only for the holidays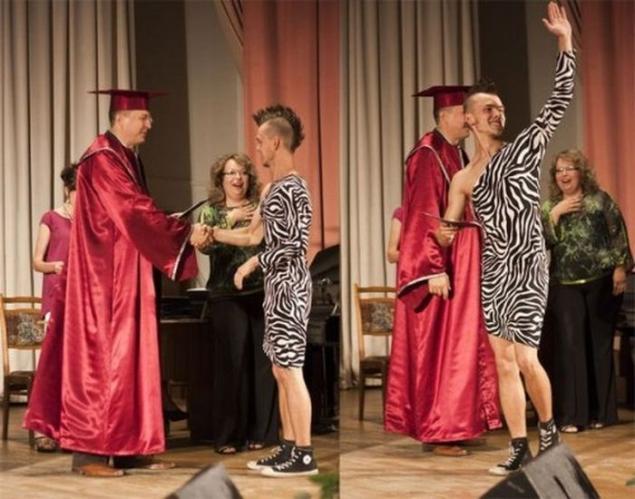 - What did Mom?
- Well, she was not very happy - but appreciated my joke. Teachers and classmates reaction was about the same: "What the hell! Come on, can not be! ". Especially during my studies, I do not like trying to shock. Well, after the official ceremony, I turned into a monkey, which all want to be photographed.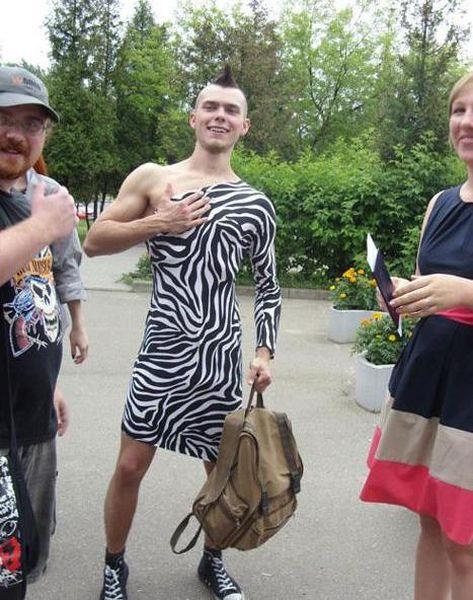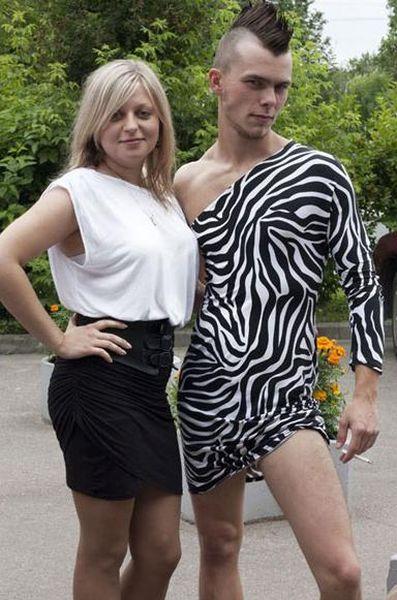 Source: ololoshaaa.livejournal.com