Halloween is sweeping the planet, and even the dogs are at the center of this holiday. Most recently, in honor of Halloween dog owners on the good old tradition of their pets dressed up in costumes and brought out for a walk on the area of ​​New York Tompkins Square. Suits each dog were original, interesting and pretty. Animals could successfully compete with the people, but they have their own competition - dogs who wore the coolest suit?
Bulldog Tank dressed Runaway Bride.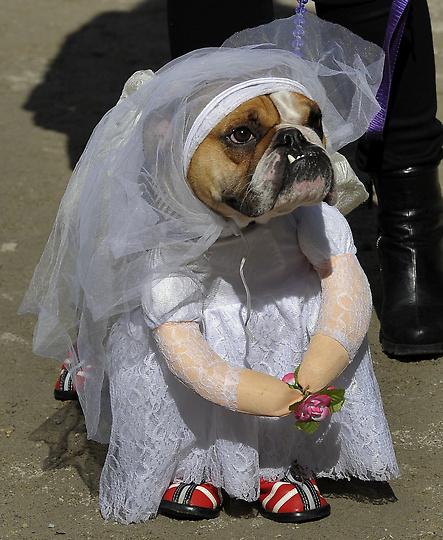 A small selection of holidays in different years.
Pierre bulldog dressed as brave gandolera.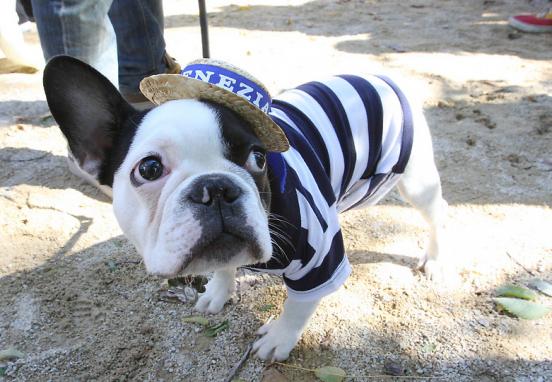 Dog named Charlie in a fun purple monkey suit.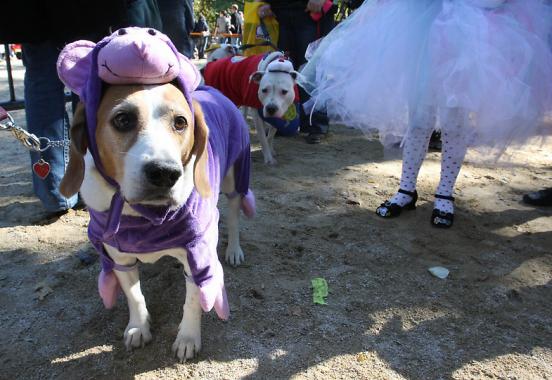 Chihuahua dressed as a plumber Rico.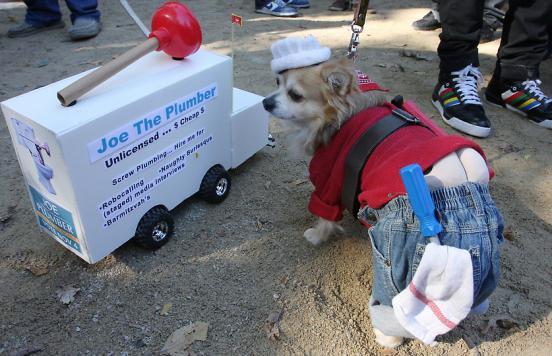 Delhi dog dressed as Santa Claus.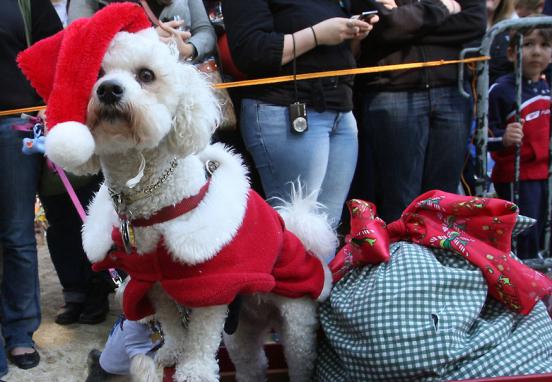 Chihuahua named Bandit playing poker with the "cardboard friends».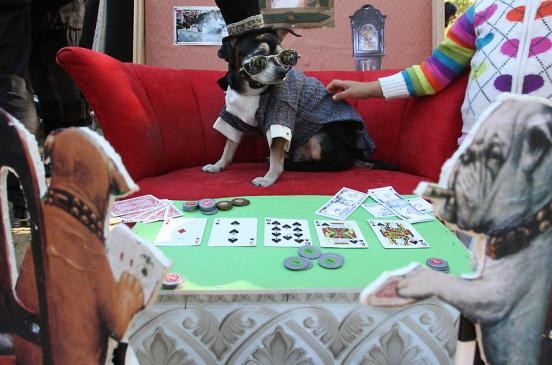 Lucky dog ​​in an elegant suit the groom with his four-year-mistress of the bride.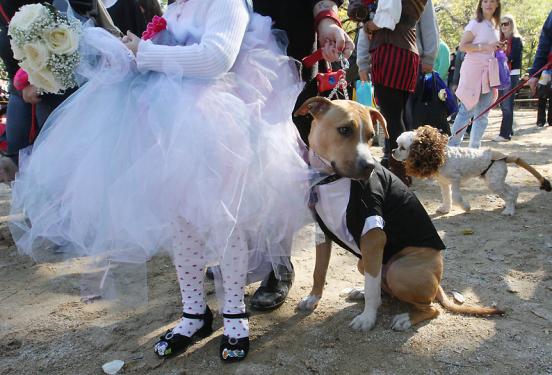 Costume deer to muzzle the dog Harley.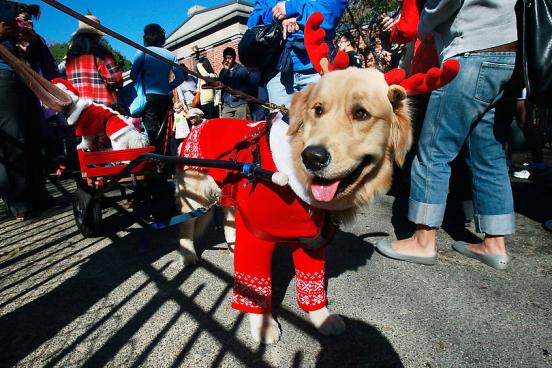 Mexican wrestler - dog Chico.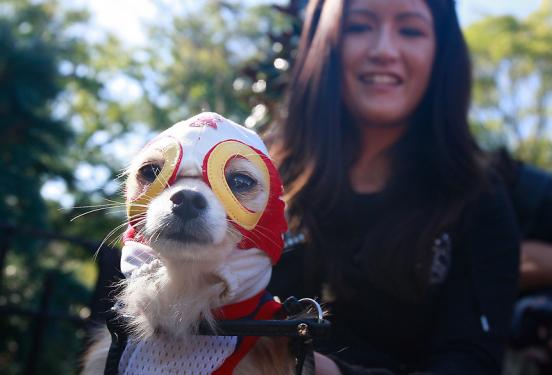 Dog named Carmen unusual for her peacock costume.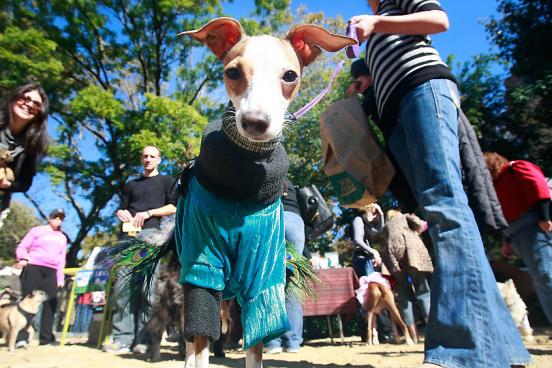 Beauty Lola dressed as the Queen.
Una dog dressed up in a suit anaconda. One can see that the dog is not particularly comfortable in a dress.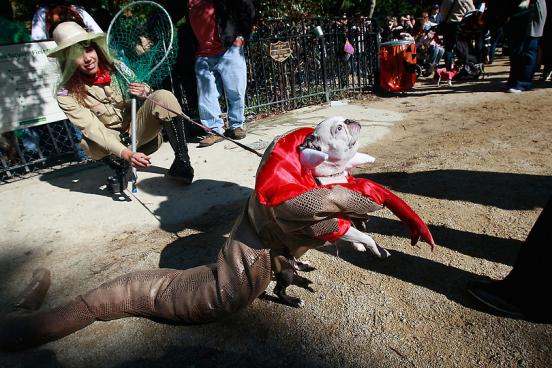 Charming dog named bucks for one day became a grandmother of his mistress, who wore a costume Red Riding Hood.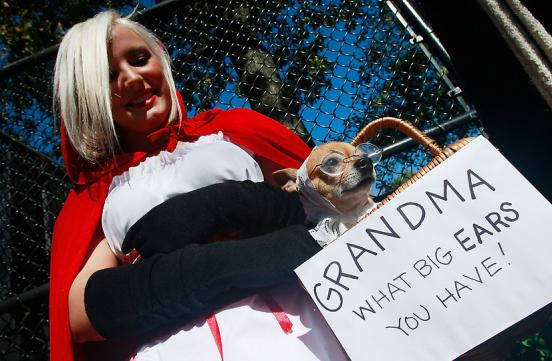 Small dragon, however.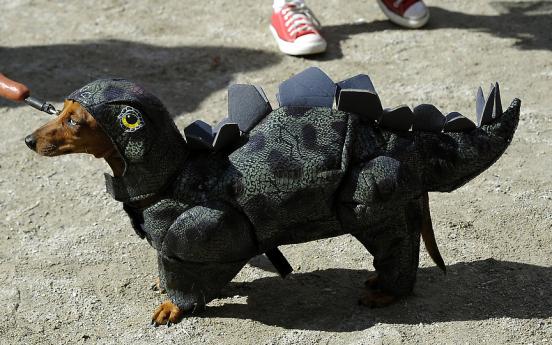 Aircraft carrier named Jassim.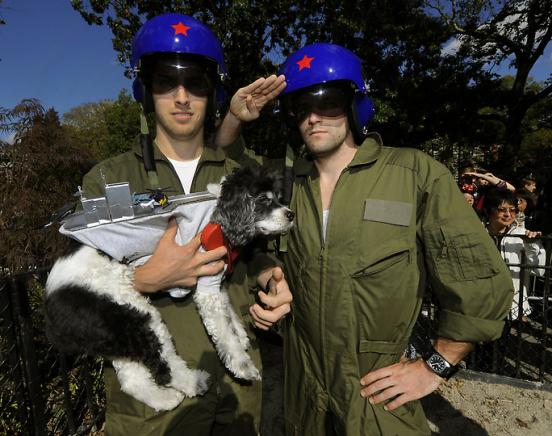 And because of this cute dog decided to make the tourist bus ...