Part One.
Part Two.
Vanessa Hudgens and her younger sister Stella look like twins, but the first 23 and the second only 16. The brunette and the blonde chose bored vampire images, but until well entered the role that even now they are removed in some new vampire saga. Effectively, dammit!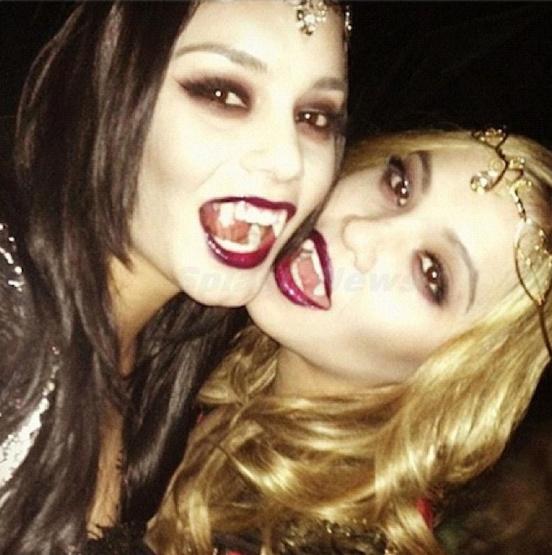 It is a sin to complain about the costumes and the Kaulitz brothers, who are so unlike each other twins that once you understand xy xy. Left - Tom, right - Bill.
The title of "the most banal stars" this time goes to Selena Gomez. Sexy cat - the most common way of Halloween, which is in the clubs Russia, like so much that I want to meow far from happy ... I do not understand why Gomez has decided to become the name of the cat, but it's the easiest way, however, is likely now she has more important things.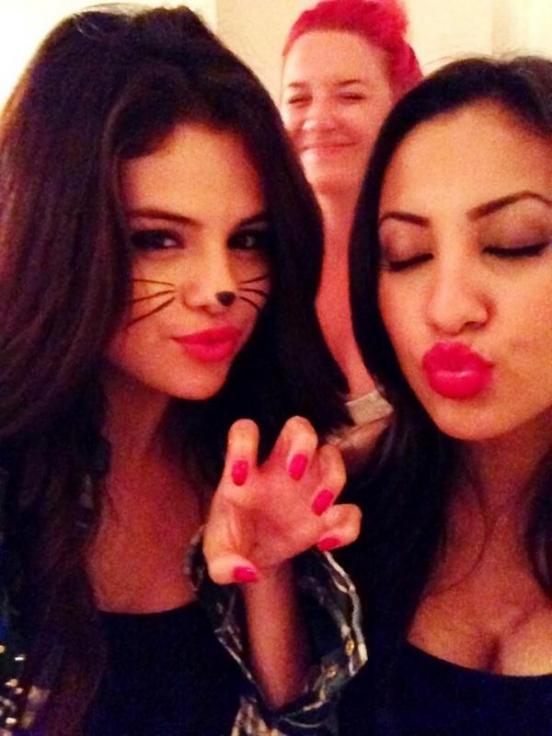 Actor Neil Patrick Harris and her husband and children recently watched the fairy tale "The Wizard of Oz" and funny costumes purchased this topic. Very nice family, even unconventional.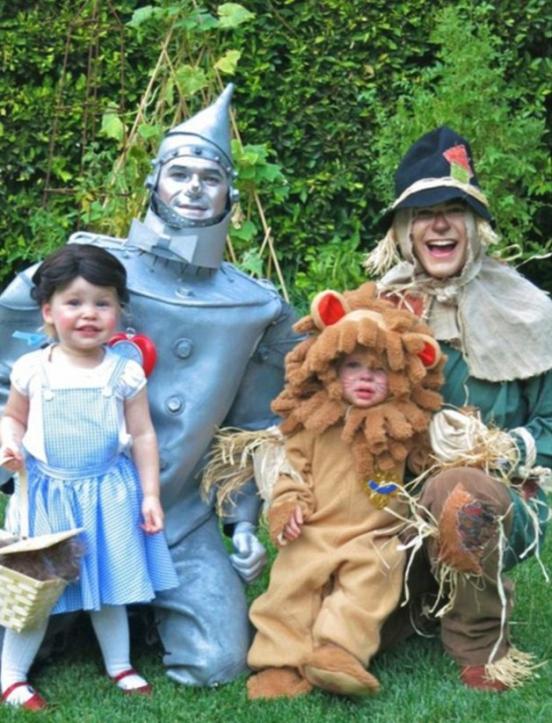 Jennifer Lopez celebrated Halloween with her lover Casper Smart. The couple remembered 60s - a time of love, not war ... Hippie J.Lo turned out pretty, but above Casper costume should work a little ... Some unfinished strip hippies.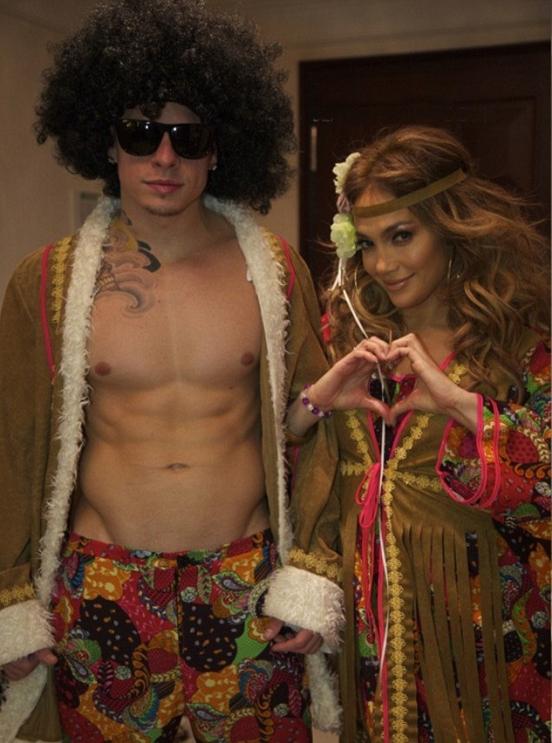 Every detail thought through your image Gisele Bundchen. This year Cleopatra was to be another model - Heidi Klum, but she canceled her annual party due to the hurricane "Sandy" that hit the United States. However, Heidi has promised that the decline of something more abruptly this Christmas.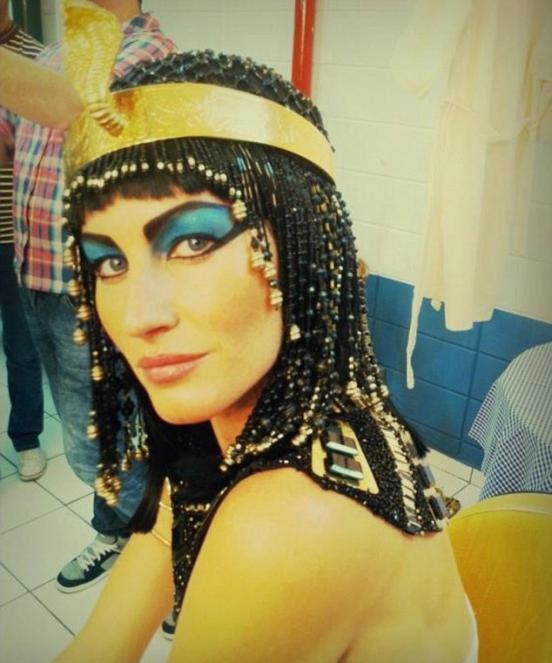 Recently celebrated 28 years of Katy Perry at heart still a child, I love to watch cartoons. Animated series "Daria" won the singer and she chose the image of the beloved character.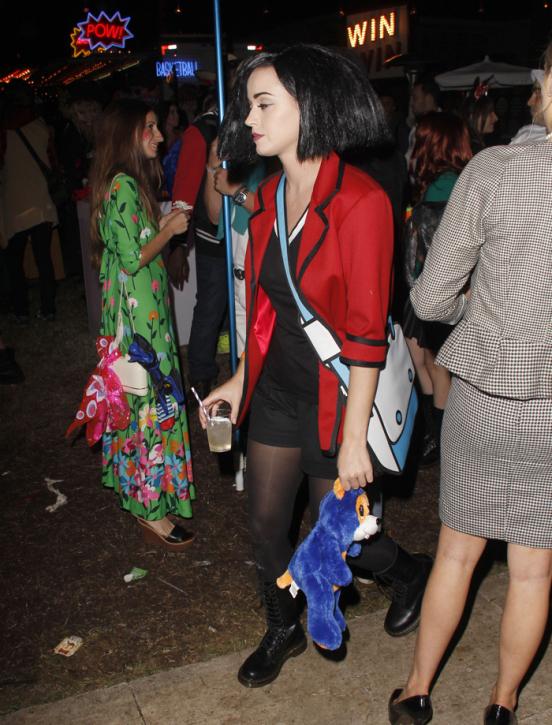 While Kim Kardashian measures the blond wigs, blonde Avril Lavigne wants to know what kind of fruit is a "brunette". Especially for this singer wore a dark wig, do not forget about the suit sailors.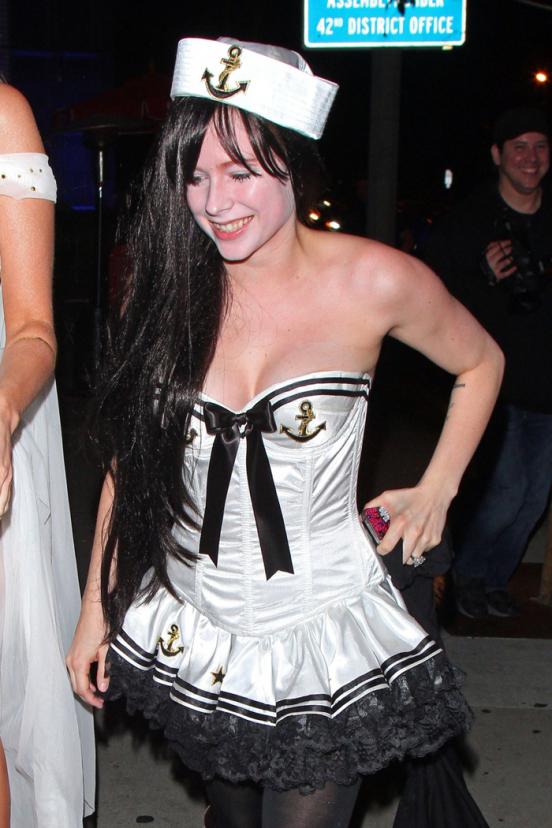 In real life Miley Cyrus can hardly be confused with Nikki Minaj, but All Saints' Day changes everything ...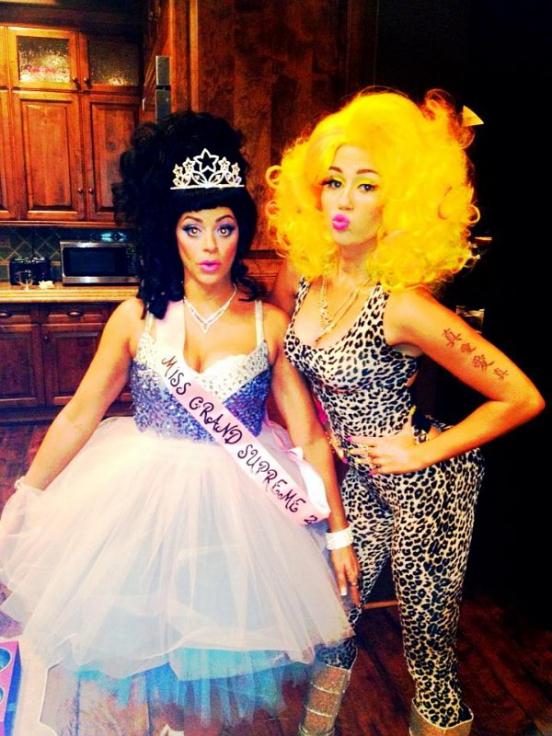 Jessica Simpson gradually returned to the old forms and emphasizes this with a corset. The image of the vulgar, is not for the young mom's for sure.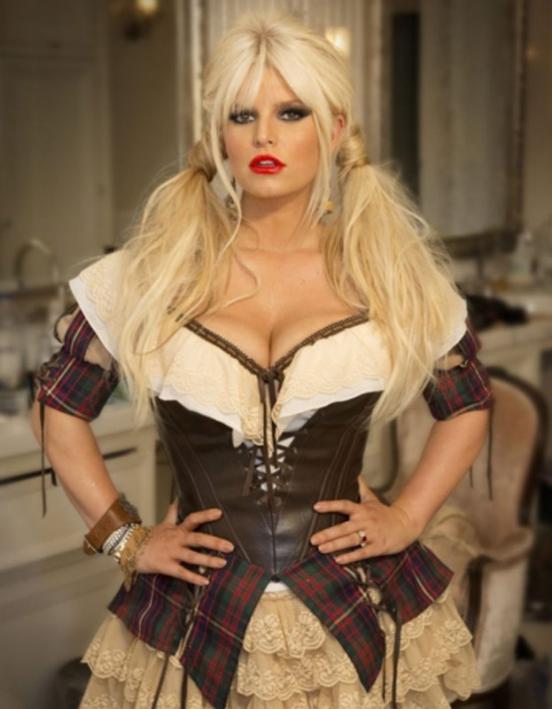 Paris Hilton has always changed guys like gloves, but now seems stopped, and only changes outfits. Superheroes Paris and her boyfriend with false dice Superman: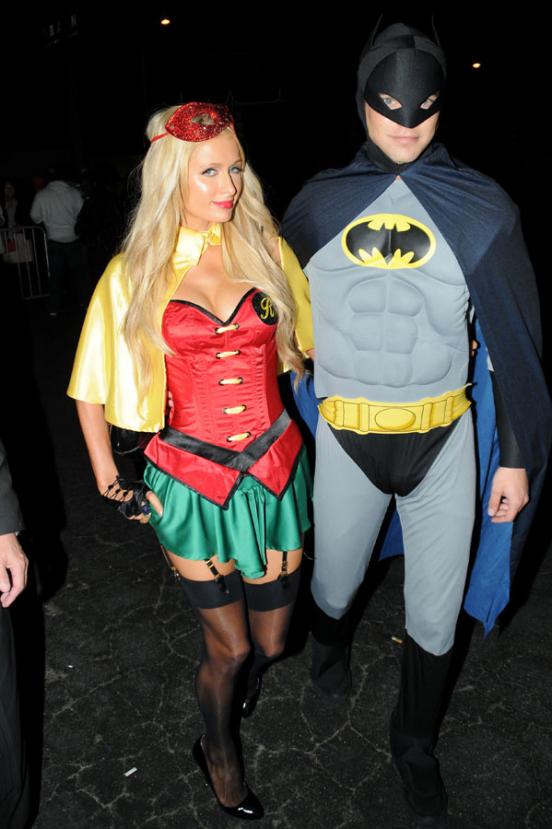 Rihanna and Lady Gaga - birds of a feather. Stop! One field of grass, of course. Both the singer in the image of hemp that Pu and Ga openly use.
Dwayne Johnson is not laurels Hulk. Daaaaa in this suit, he looks like no other, because only he has such a muscle! Powerful man.