Red Lake. Croatia.
This karst lake depth of 287 meters - the deepest lake in Europe.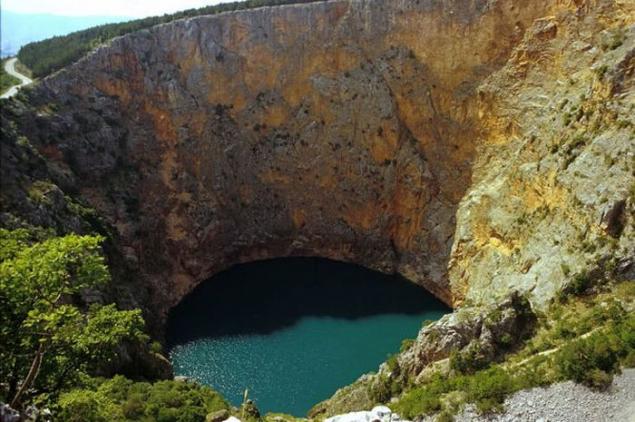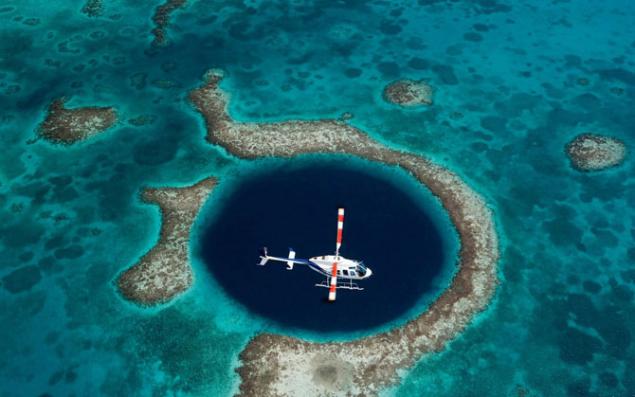 Great Blue Hole. Located in the center of Lighthouse Reef, one of the atolls of the Belize Barrier Reef. The hole is a circular sinkholes diameter of 305 m, leaving a depth of 120 m. It has become known thanks to the French explorer Jacques-Yves Cousteau, who included it in the list of the ten best places in the world for diving.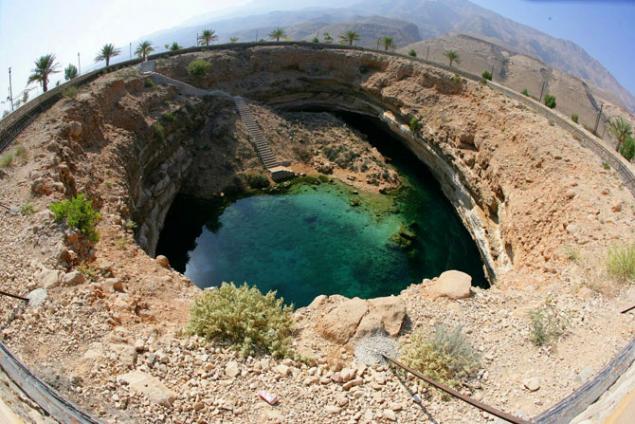 Failure Bimah. This limestone crater filled with blue-green water, located in Oman. It is popular with tourists.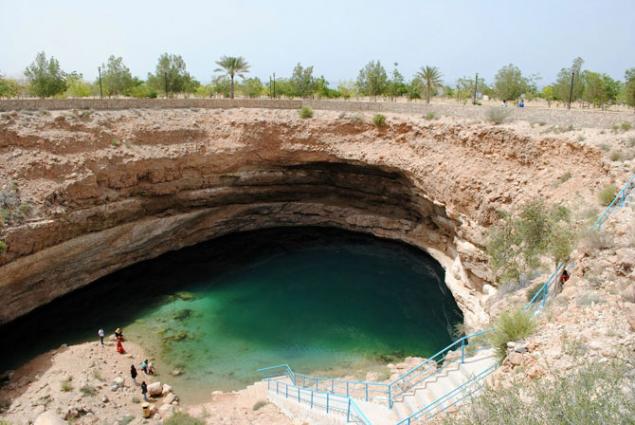 Failure is located 500 meters from the beach. Connected to the sea underwater caves.