Short photo in one of the most unusual places in the Emirates - industrial area in Sharjah. Here is the biggest automotive market junk. Day and night, Pakistanis and Afghans are dismantled and broken old car repaired and collected from several broken one normal. Here you can buy any parts for any car. Residents of the area are very hospitable and are allowed to take their wealth.
25 photos via Ilya Varlamov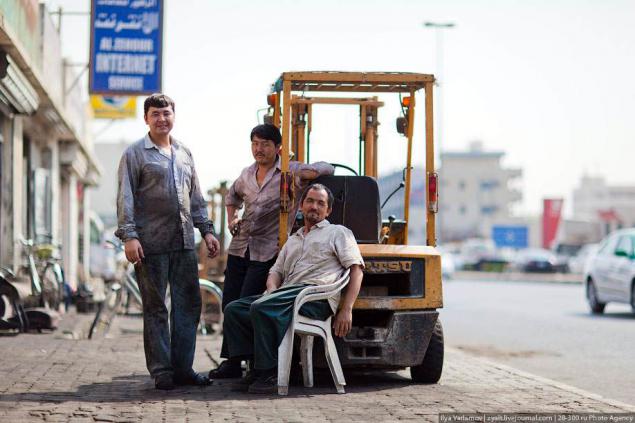 02. Old and broken car and disassemble the parts add up. in different zones. For example there is a market of engines, but there is a separate large market old tires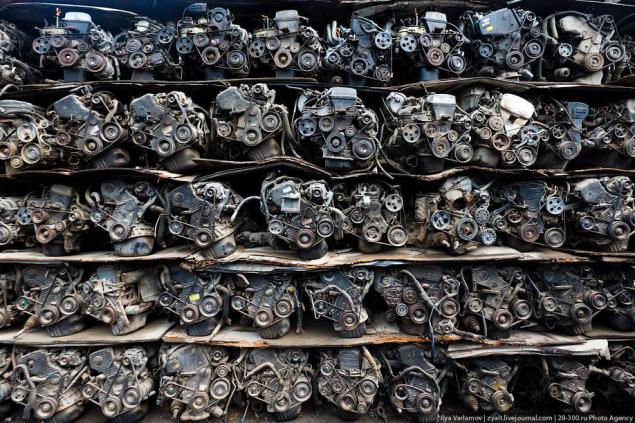 03. Engines akuratno pave old mats.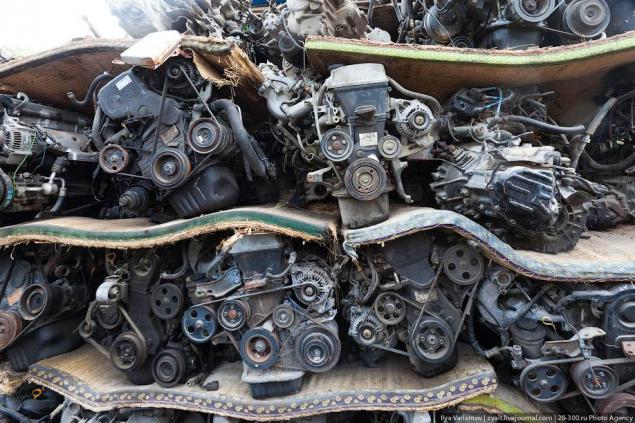 04. They brought a new car, or rather old. It dismantled for parts.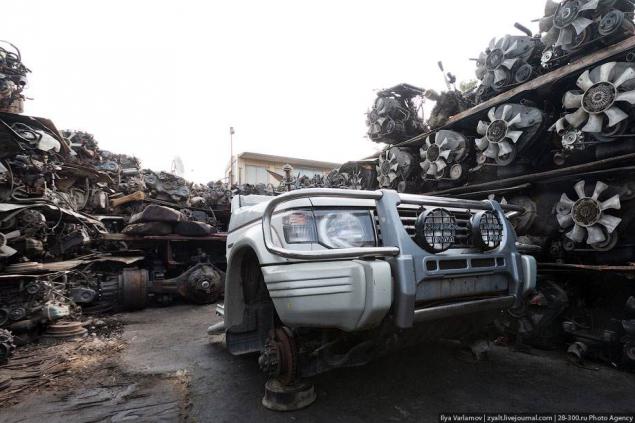 05.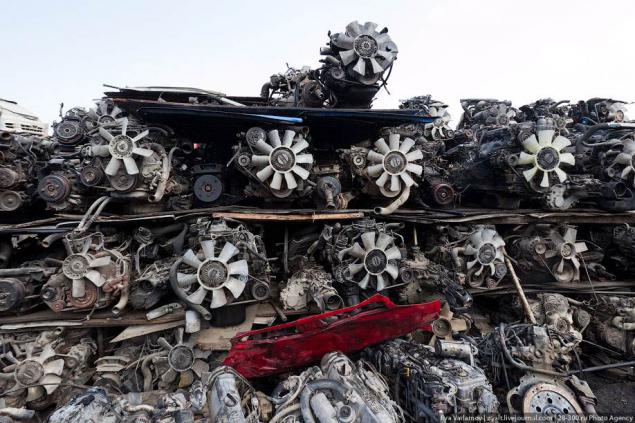 06.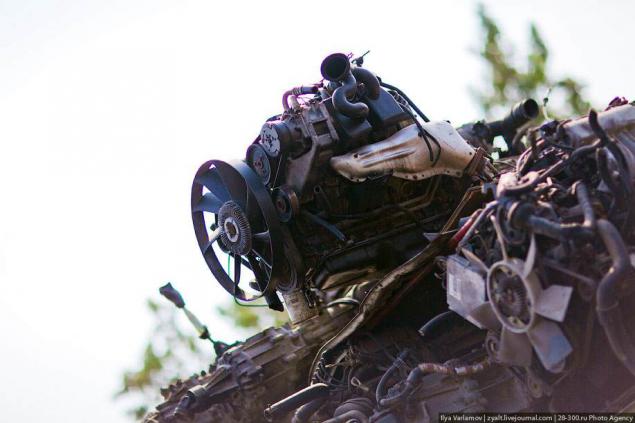 07.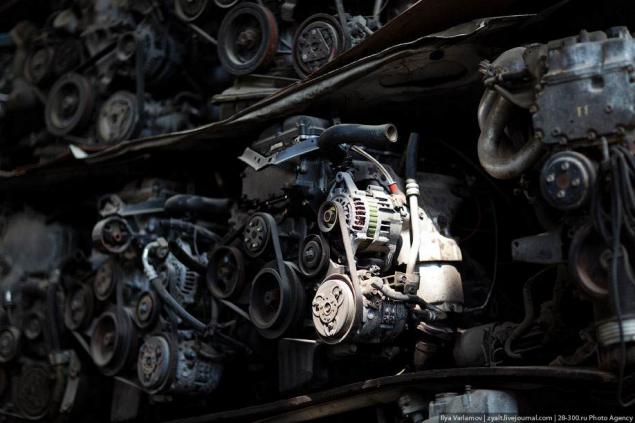 08. The owner of the market of engines, came here from Liberia.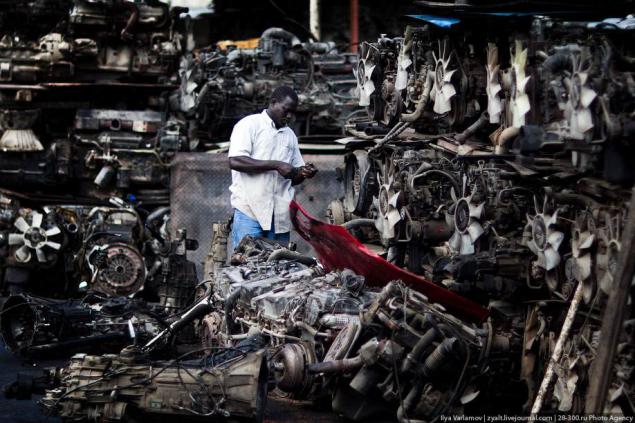 09. The client offers the delivery of the goods from the warehouse.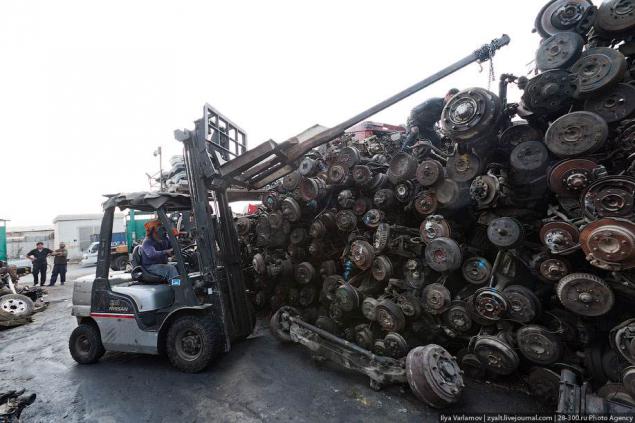 10.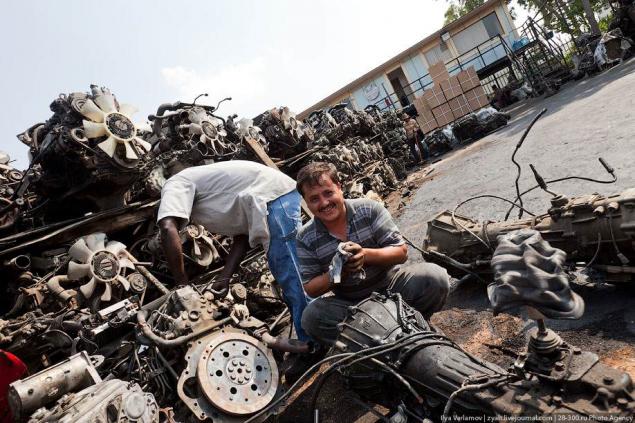 11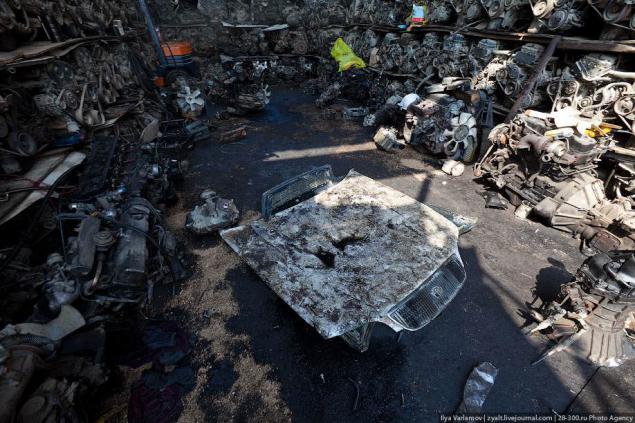 12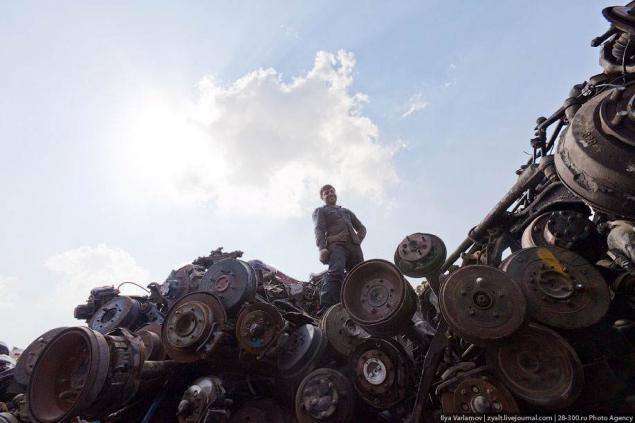 13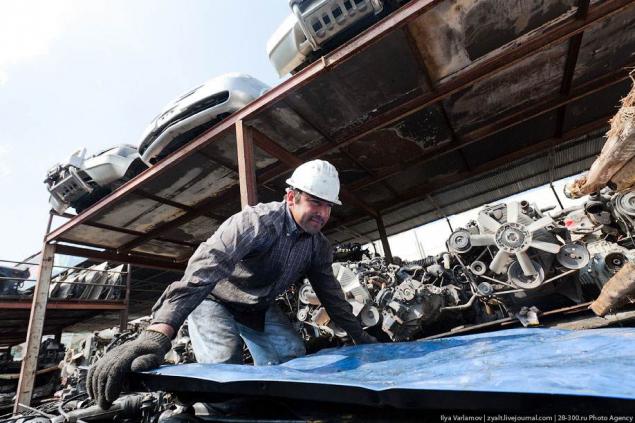 14. Previously, it was just a broken BMW, and now it is collected from a normal car. As Khozin this hall, it is 2 years gathering dust at them after the accident, but yesterday brought this same model, where they will take back part of the body and collect the car.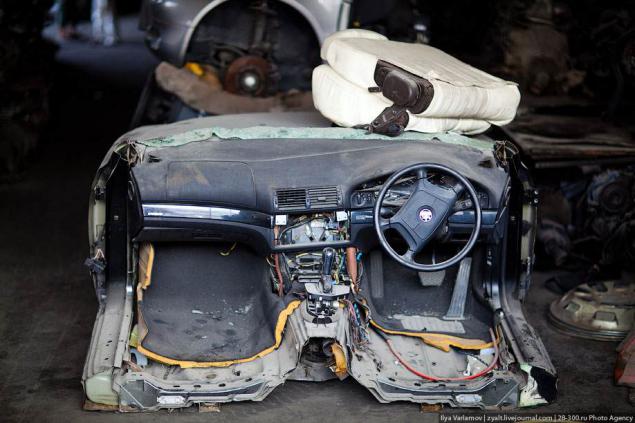 15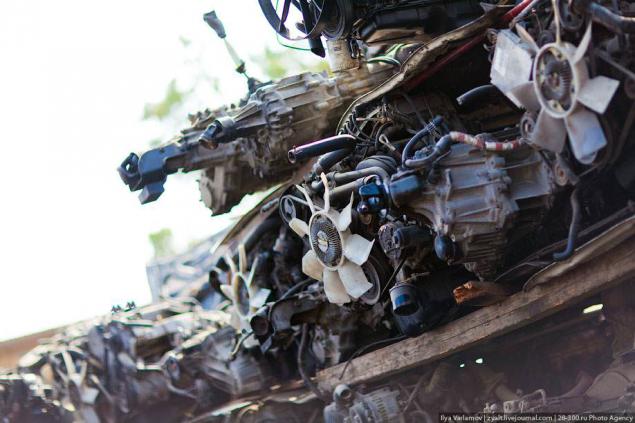 16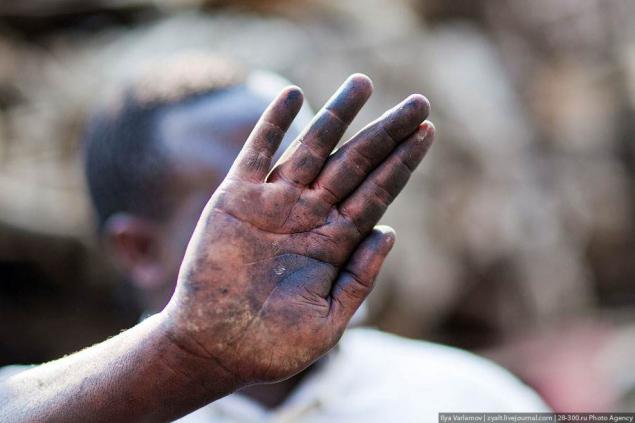 17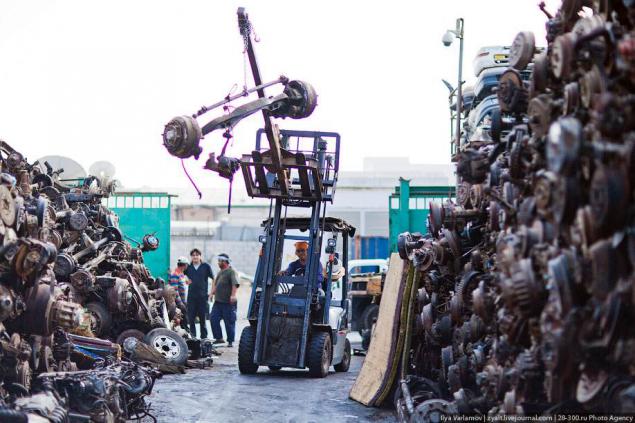 18. Buyer.
19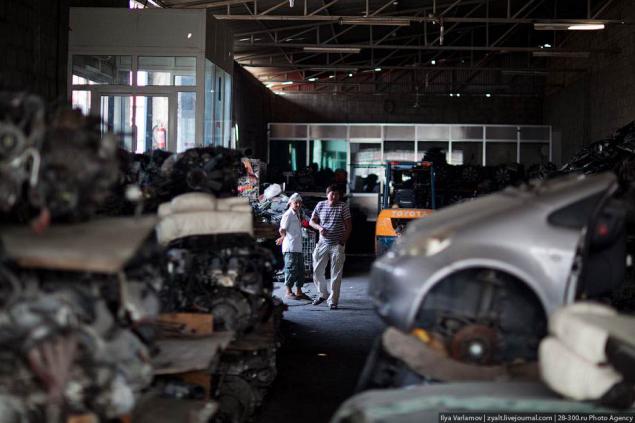 20. It is possible to collect exhaust themselves, on the spot it is cooked, will adjust to fit your car and ustranovyat.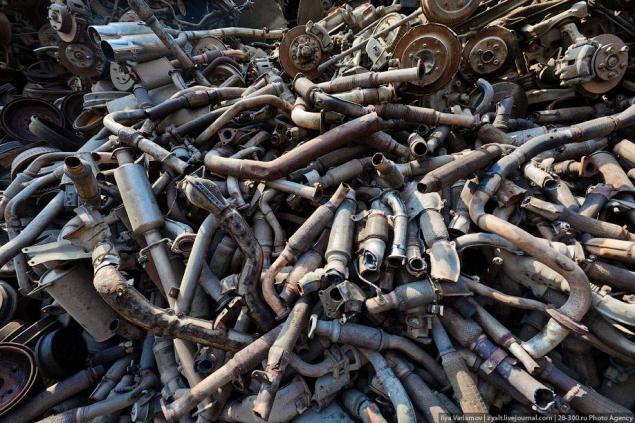 21. Problems with the suspension? It does not matter, local craftsmen quickly repair any suspension.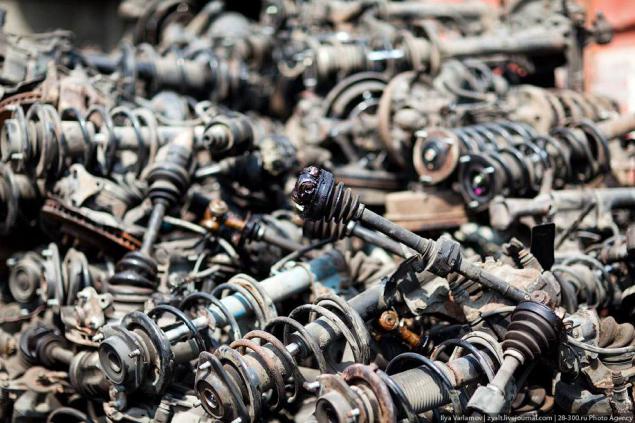 22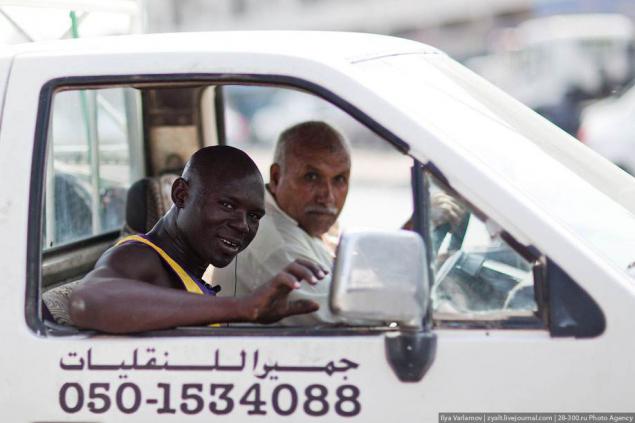 23. Following the accident is usually cut the integer part, and stored on the shelves until the fall the same machine only with other injuries.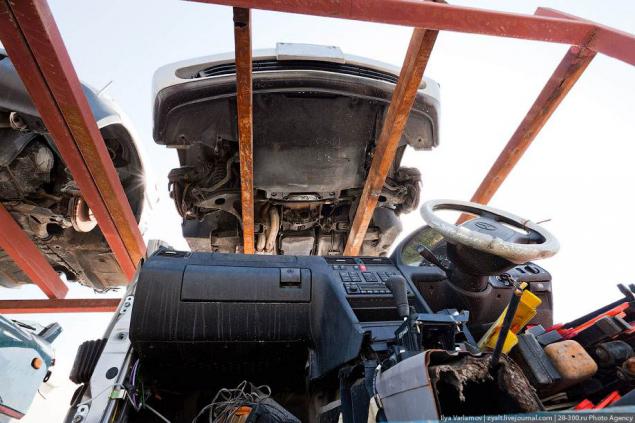 24. You can buy different wheels 5 times cheaper than in the store.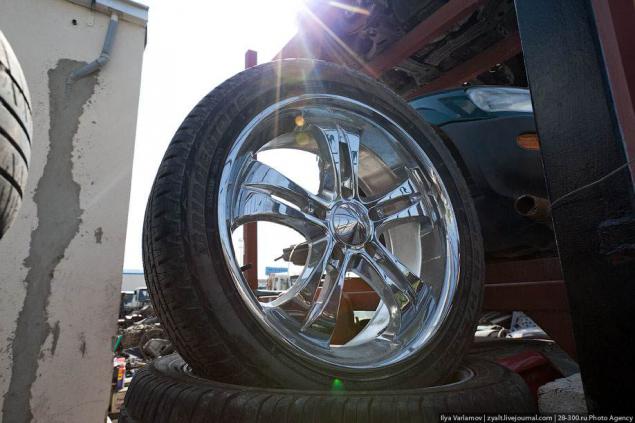 25. Nearby is a vast field of new cars.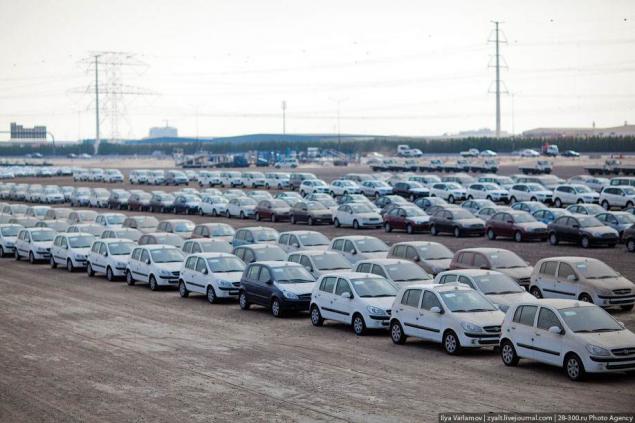 Source: