Peking Restaurant penises called Guolizhuang, here you can enjoy not only the penis, but the muzzle and stewed deer, sheep embryo in a brown garlic sauce, claws peacock !!!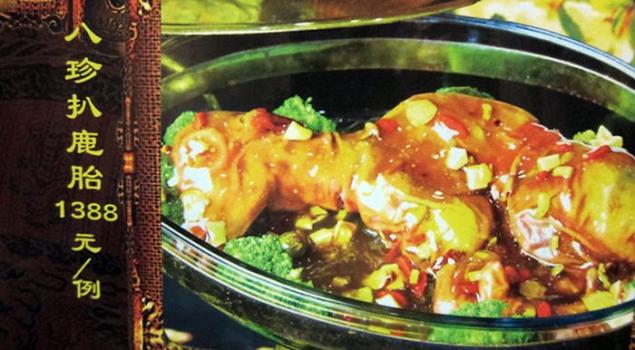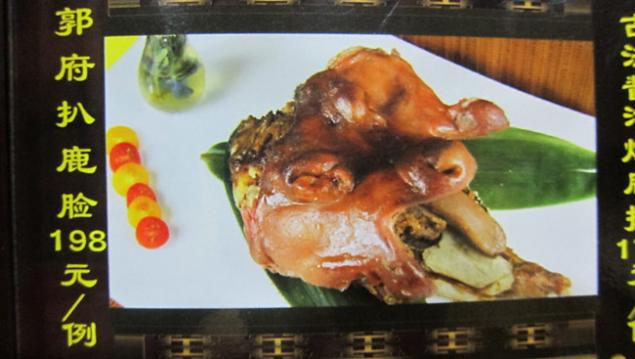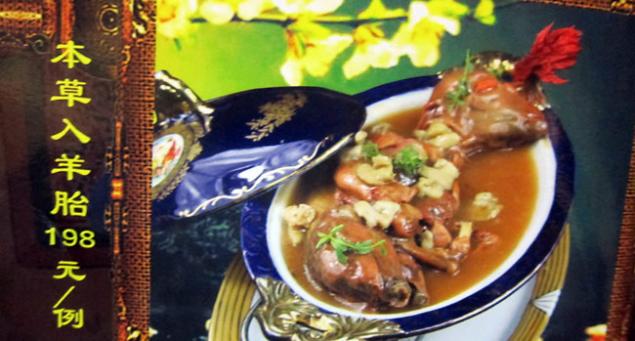 How pavlinchika pity, because the name he was so poetic - Palm Garden of Heaven and Earth.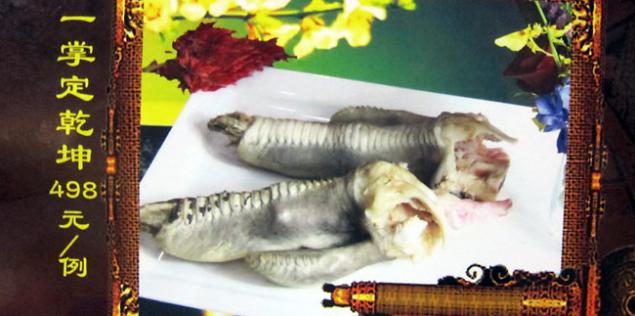 To the question "Do you have regular meals?" You answer in the affirmative and offer something like shredded tofu skin, because the normal food in this place is wonderful - the penis, which is prepared and served as your heart desires.
For example, here you can offer to try a member of the dogs fed with pepper and gutter bone (cartilage), sticking out of the bowl, like "cooking" erection. It is difficult to nausea chewed. But according to the waiters, it gives magical power of anyone who eats this "sweets».