Against the backdrop of endless space and a nice Milky Way in particular, our planet seems to be a small toy. Truly beautiful and great space!
13 Photo © BRET WEBSTER / BARCROFT USA
1. The Milky Way in the night sky over the Arches National Park in Utah, USA. Photographer Brett Webster used the night sky national parks in Utah native, as a canvas to create pictures that reflect all the pettiness of our planet, compared with the great cosmos.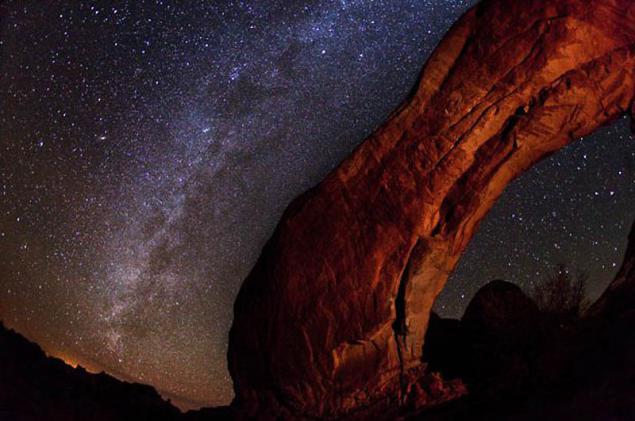 2. "I really like the desert of Utah, I was always amazed Park Arches and Canyons" - says Brett, who has worked 27 years as a specialist rocketeer and propellers in the company «Northrop Grumman». In the picture: the longest arch in the park of the Arch on the background of the Milky Way.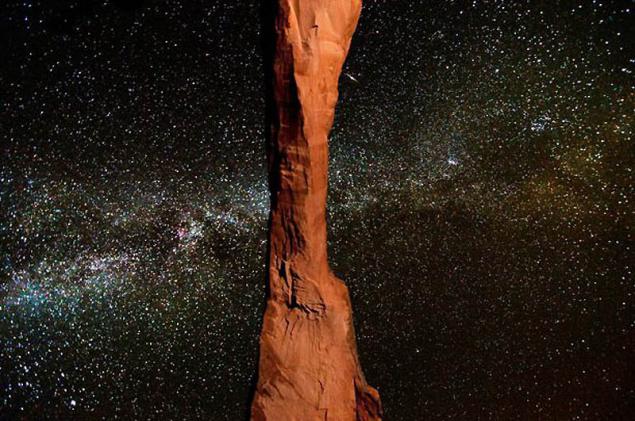 3. These photographs are particularly attractive in that the 51-year-old Brett takes photographs only three years. "I got a new camera his wife three years ago and now a few times a year come to the parks of Utah." In the photo: the Milky Way on a narrow strip between the canyons of San Rafael, Emery County, Utah.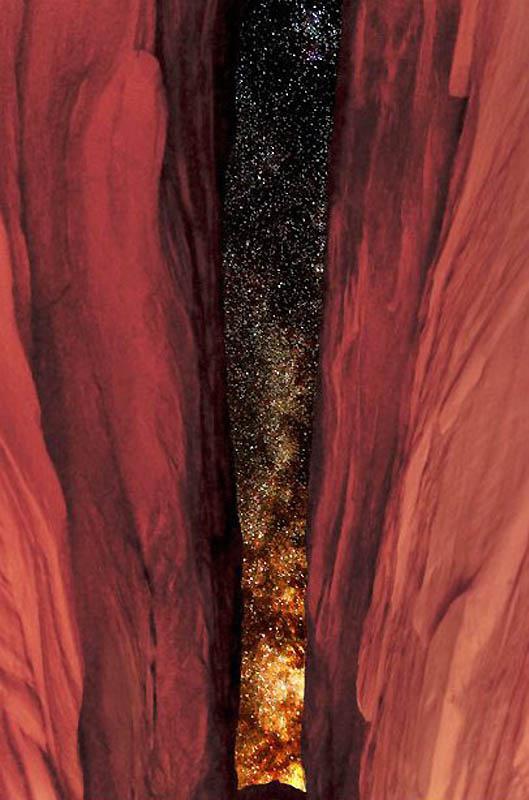 4. "For me, the most beautiful photos - with rock paintings and the Milky Way - says Brett. - Some of these drawings were made by the representatives of the ancient culture, and may be about eight thousand years. In my photographs I would like to pay special attention to the fact that these figures are the same as they were eight thousand years ago. And our existence - only a part of the Milky Way. "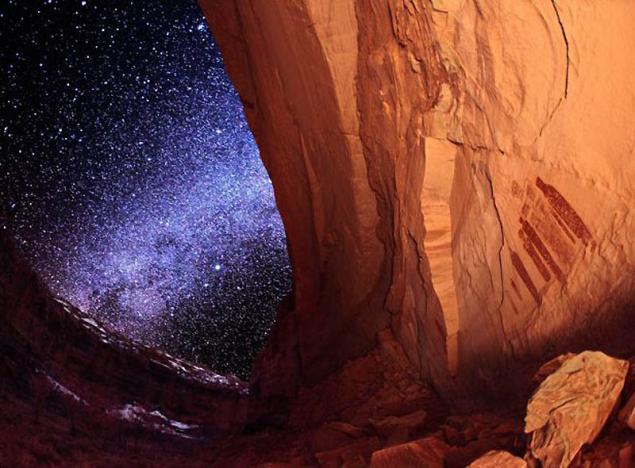 5. Bret particularly like the natural elements, reminding him of the course of geologic time, and that he tries to express in his photographs. "I see the universe at work in these canyons. Erosion on the rocks, the wind blowing in the canyons, and the animals that live in the plains. I just try to capture a little piece of history. " In the photo: The Milky Way above the valley of the Goblin in the national park in Green River, UT.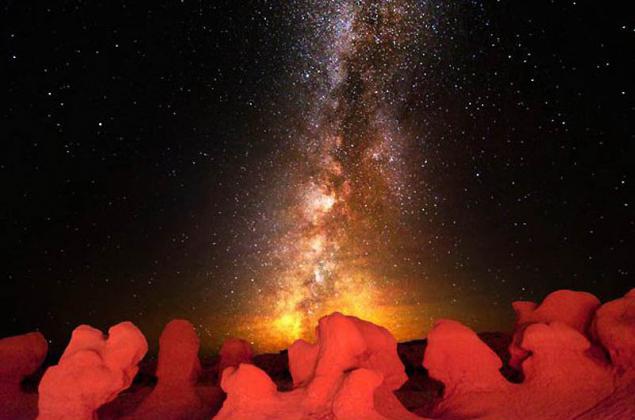 6. "What is particularly like it when I make these pictures, so it's nice to feel a shiver at the thought of what place we occupy in this system of things." In the photo: the Milky Way over the famous park Arches clear cool night in Utah.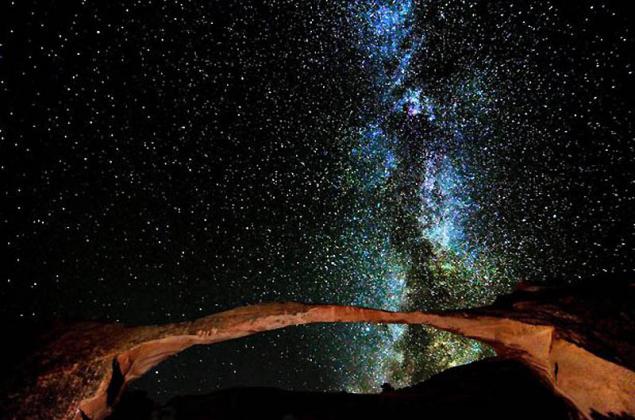 7. The landscape seems from another planet, but in fact - of Utah's Arches National Park.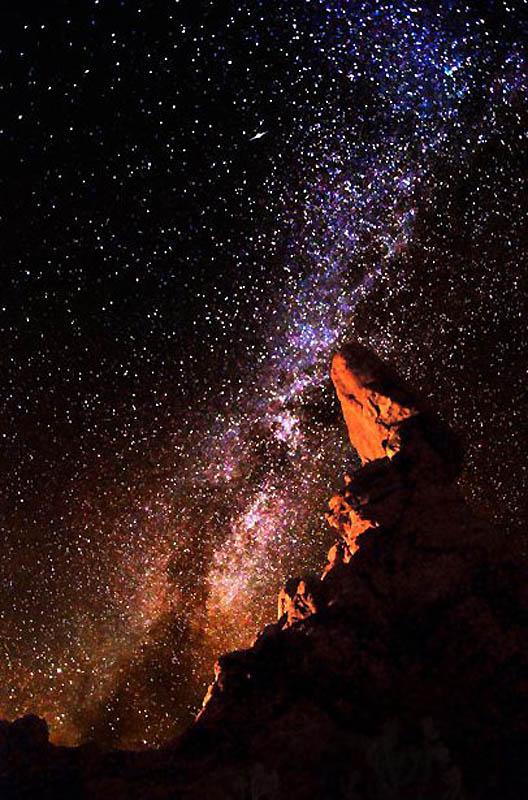 8. Photos from ancient canyon in Utah where there are these petroglyphs are no longer found in any other place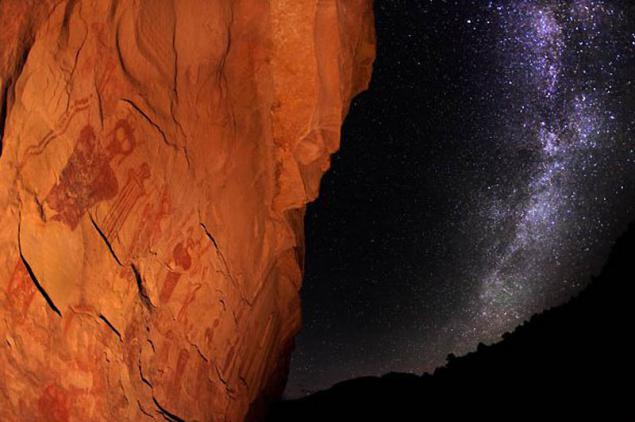 9. Milky Way, the view through a double arch.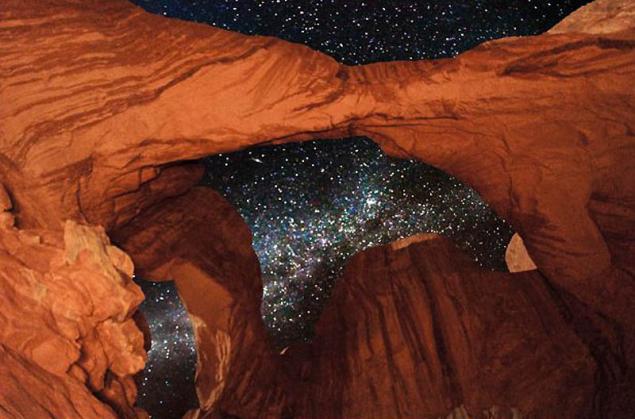 10. Silhouette of the canyon on the background of the Milky Way in Utah.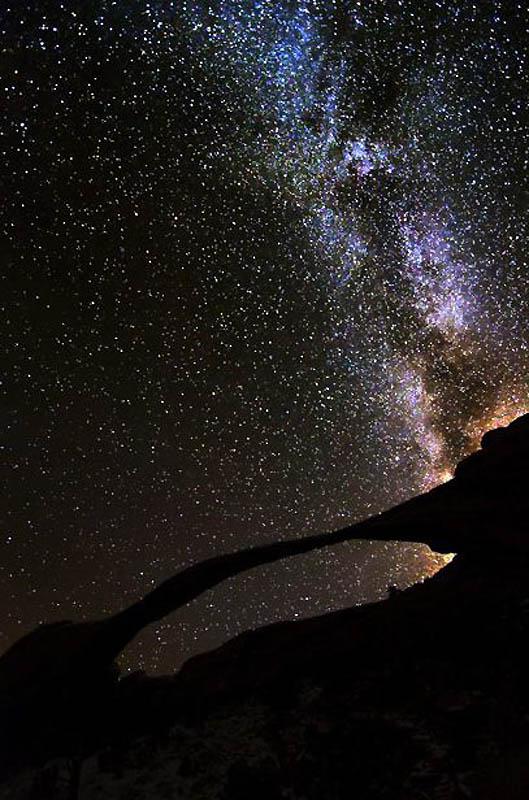 11. Lovely Milky Way on a variety of cave paintings, including the image of centipedes.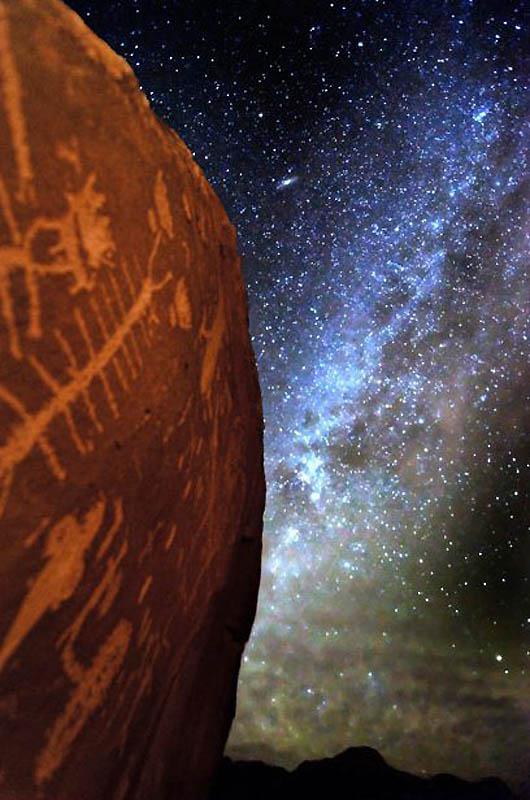 12. Milky Way over Arches National Park on a clear night in Utah.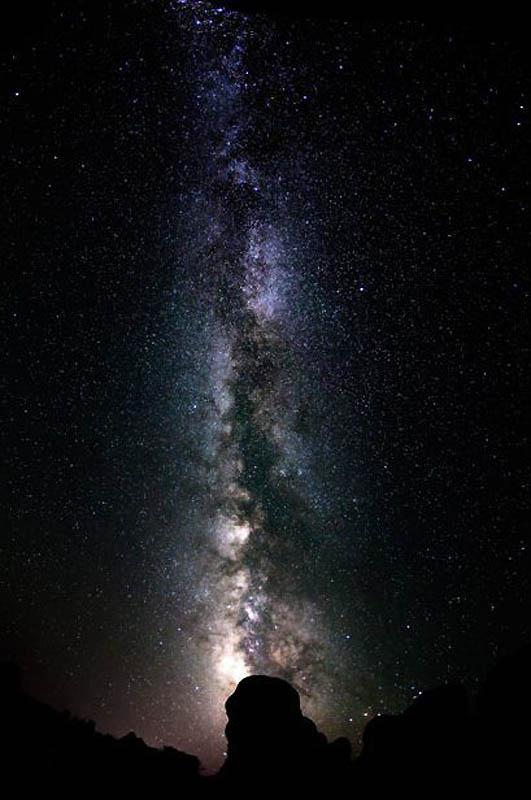 13. And it myself Brett Webster.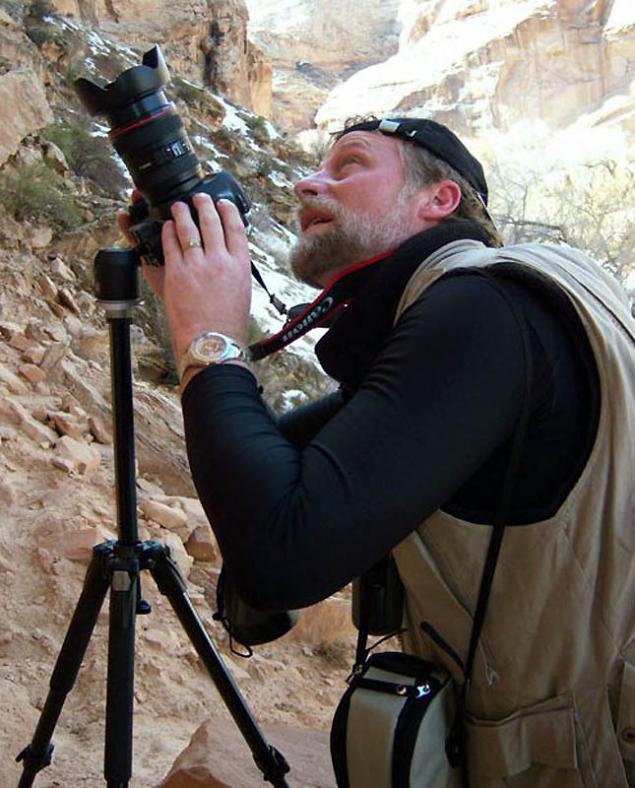 Source: