Magnetic calendar I have not invented. It seems the first who designed fridge magnets in the calendar was Sergei Chabotarev studio DOROGAYA. I have seen many more options on this topic, but the essence remains one.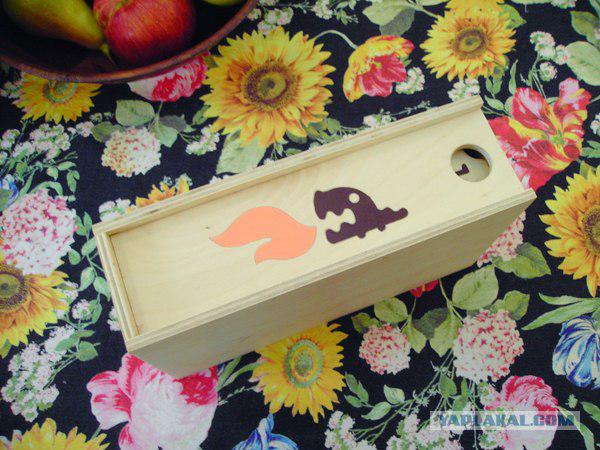 There is no engineering, complex structural elements, but when you hold the box in his hands, feel the heat, baby excitement, expectation of miracles.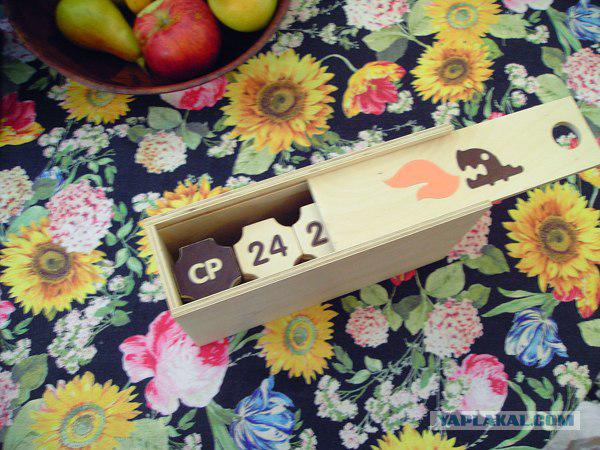 ...
Every detail is hand-crafted and hand-painted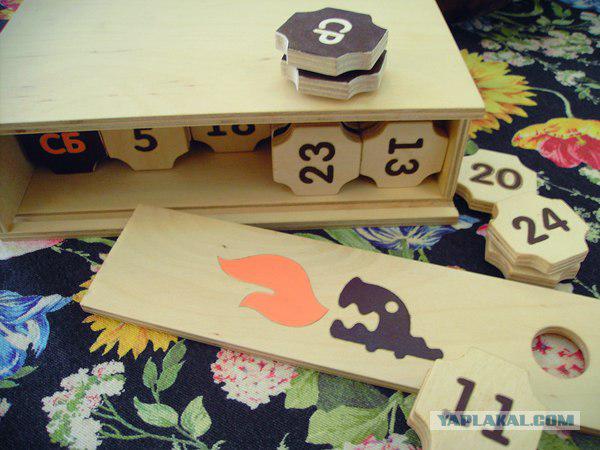 Initially it was assumed die by month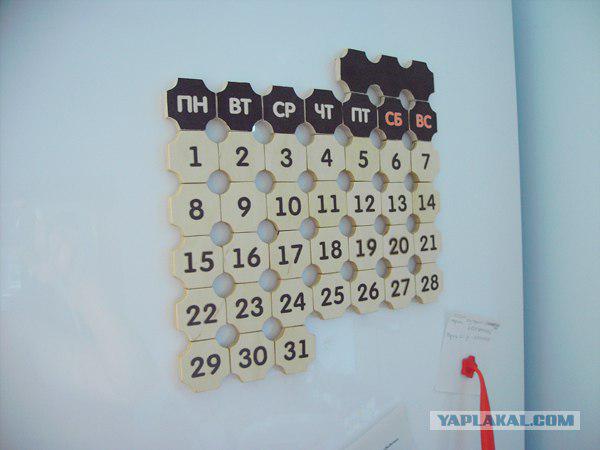 But later dissuaded from using it, kind of like a month, and so well known to all.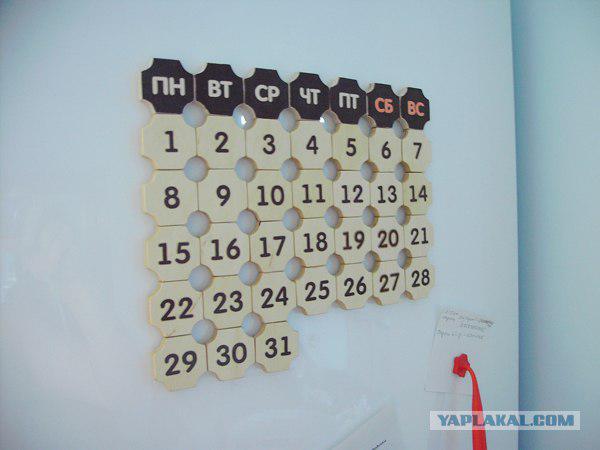 There are additional tiles that allow you to mark important dates and just to remind about future plans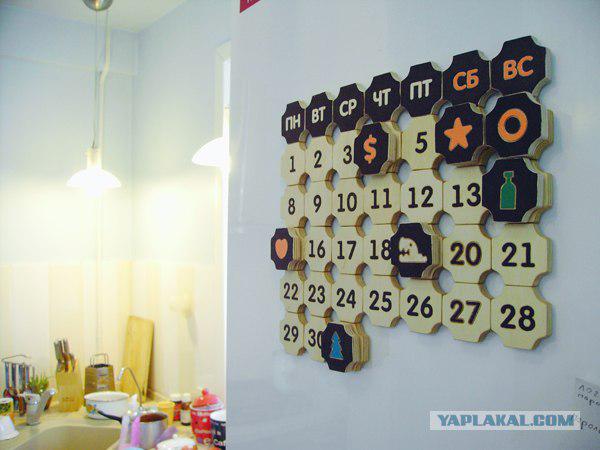 If what they are mounted on top of the chips with numbers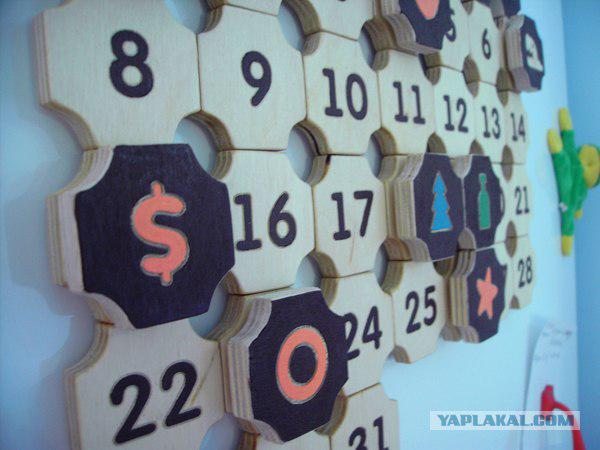 This form of chips provided is not casual, it makes it easy to take it off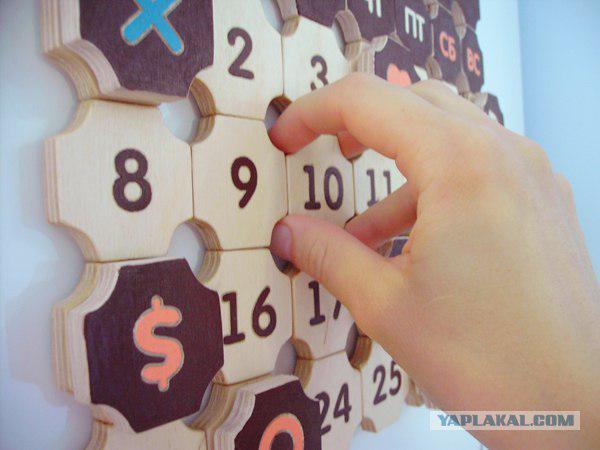 Calendar fairly large numbers and are clearly visible from a distance of 5-6 steps.
It will be a decent copy for fans of "magnet».
That's all. Thank you.
© CherryPapa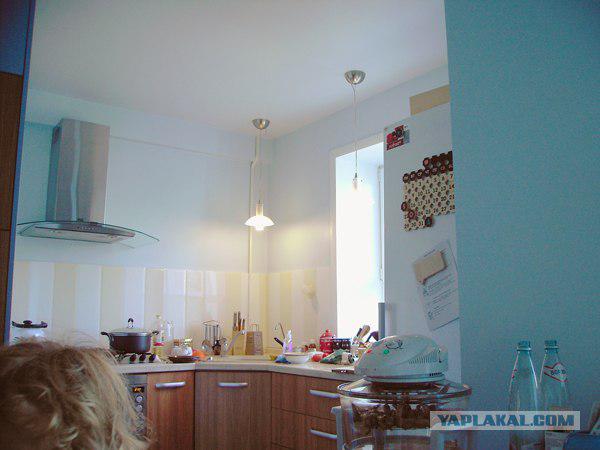 Source: