How do Olympic tights over the past 100 years.
1. Danish team in gymnastics at the Olympics in London in 1908 in a form that looks more suited to karate than gymnastics. Times, of course, since that time have changed.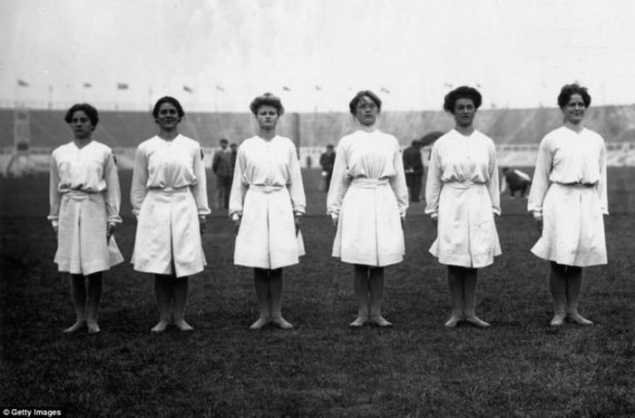 2 July 1908: Two girls from the Danish national team perform exercises on the "horse" during the Olympic Games in London. They are dressed in a skirt, pants and long-sleeved shirts.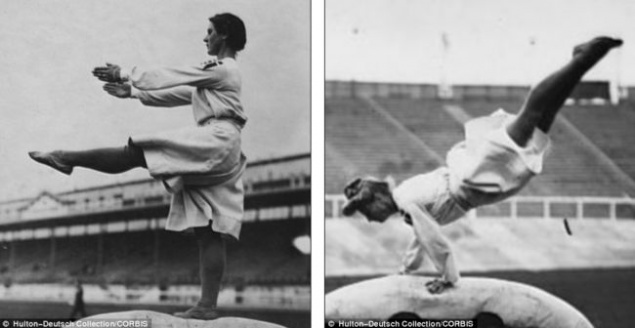 3. The form of the other participants of the Olympics was no different from the Danish national team. Not an ounce of glamor glitter, rhinestones and embroidery artist.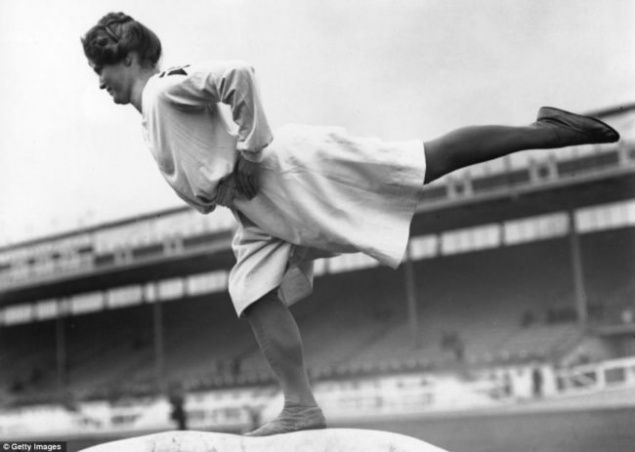 4. Marianne Barone of the US team on the balance beam during the Olympic Games in London in 1948. Pretty daring outfit as compared to 1908 year.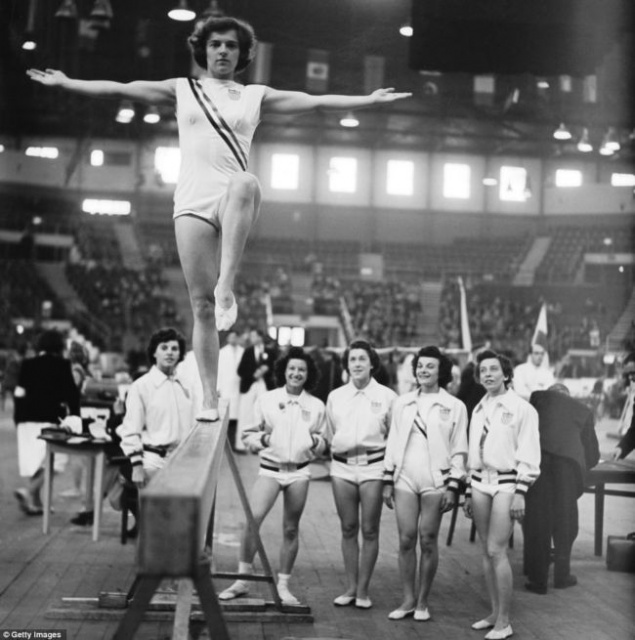 5. Russian gymnasts compete in the next Olympics in Helsinki, Finland, 1952 As you can see, not much change has occurred since the 1940's. Outfit fifties became swimsuit from the point of view of modern style.