15 photos from here.
01. Elephant was caught in a mud trap when she tried to save her baby elephant.
The rest of the family is desperately trying to help the injured mother and son.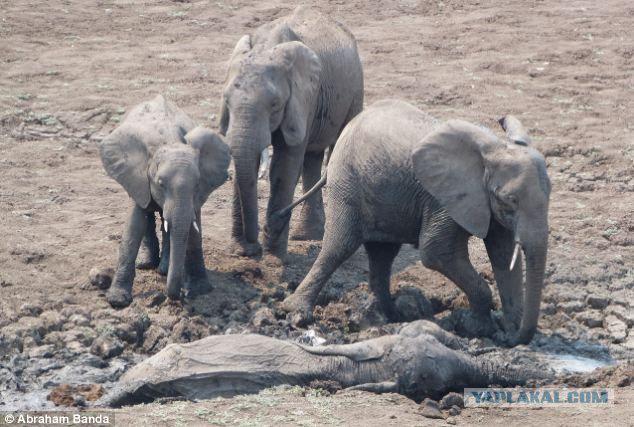 02.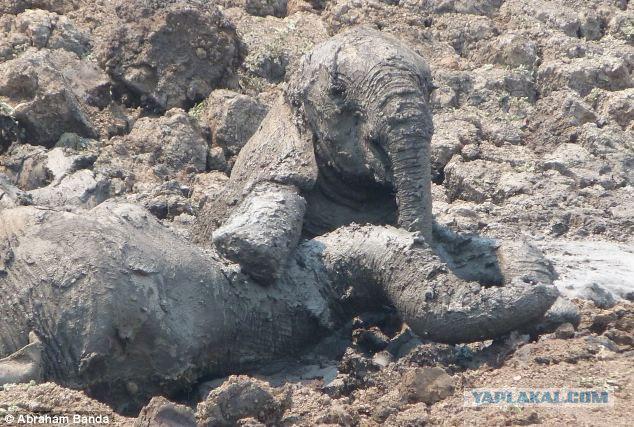 03. Employees of the reserve could not sit back and watch as the mother and son die in such a horrible way.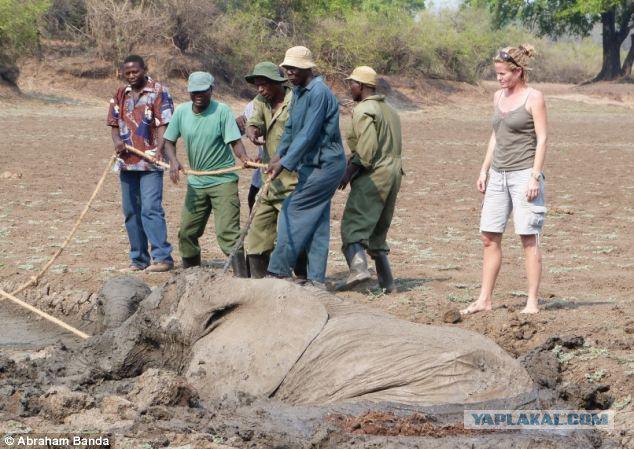 04. The mud dries quickly and time saving is becoming smaller.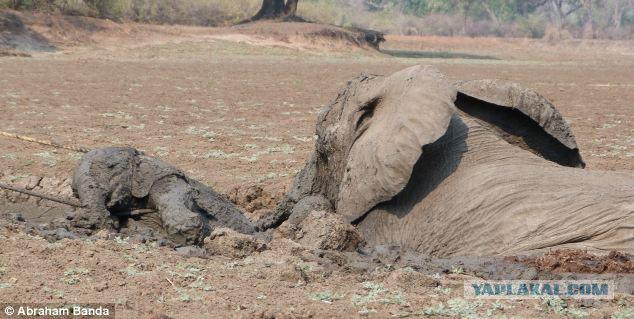 05.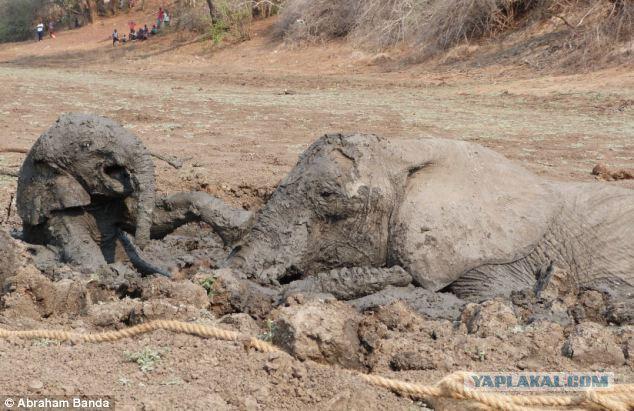 06.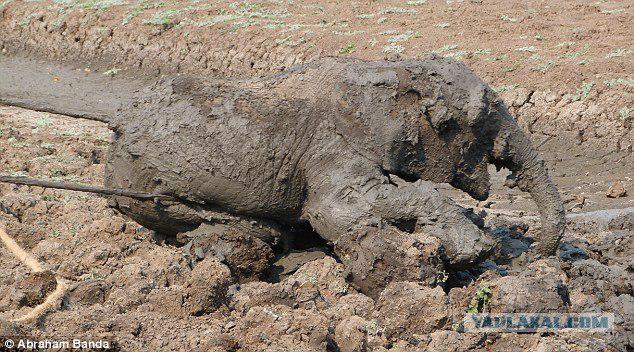 07. elephant calf released, but trying to get back to his mother.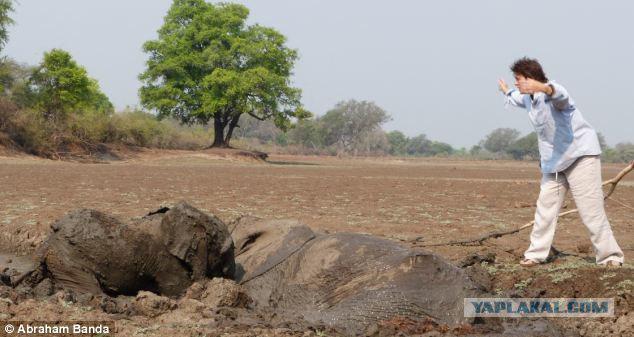 08.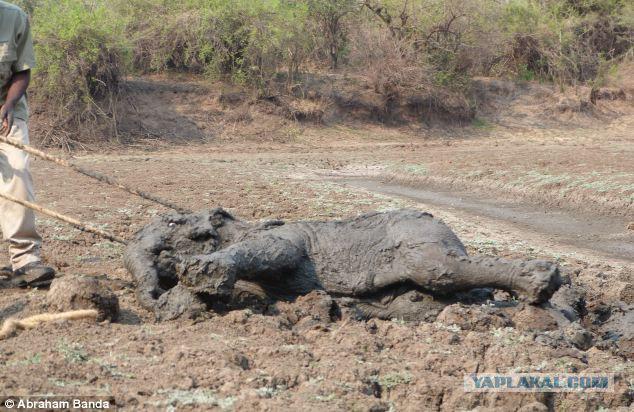 09.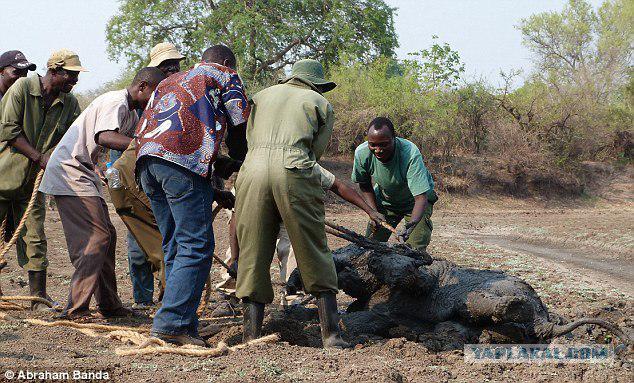 10. As soon as the elephant released, the team began working on the salvation of his mother.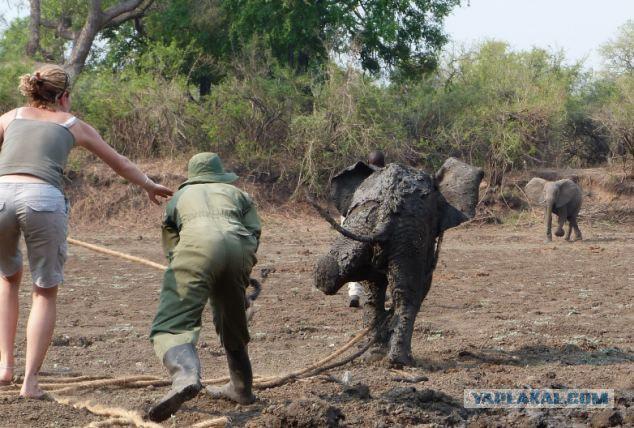 11. She was tied to a tractor and it centimeter by centimeter, moving toward freedom.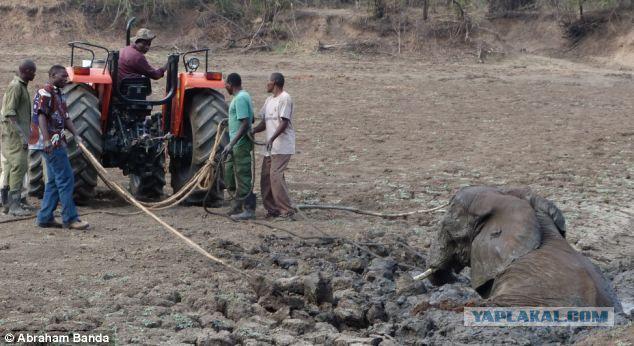 12.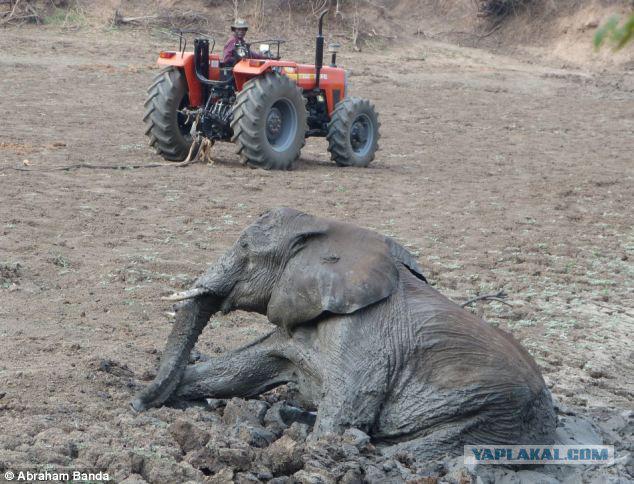 13.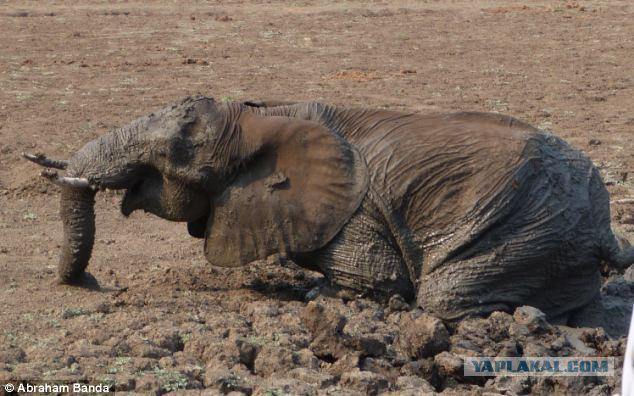 14.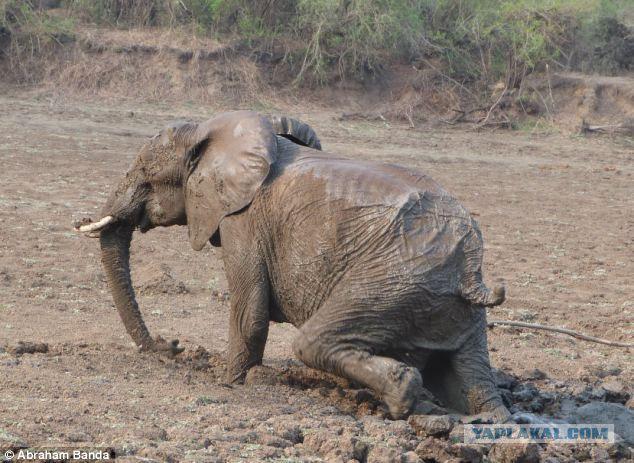 15. In the end, it is pulled out of the mud and she runs to her waiting family.
All.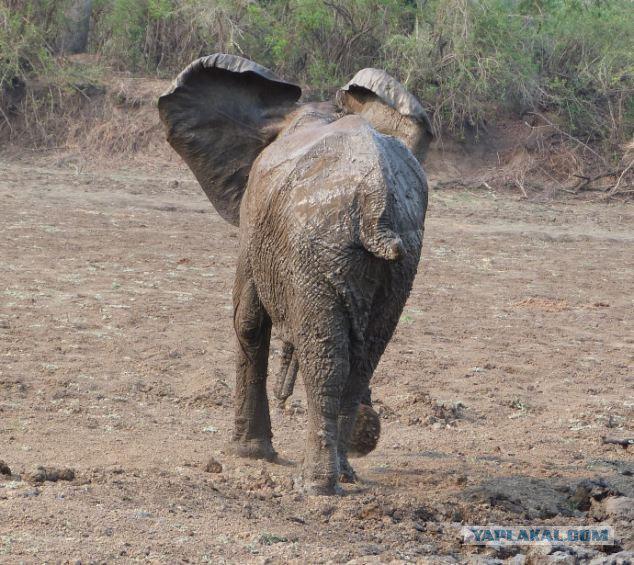 Source: