Ilya Varlamov writes:
The Polytechnic Museum has a wonderful library. It has over 3.5 million units. Today, the library is ready to move, until the museum will be under renovation. To carry such a huge fund, you only need a half years on the packaging of all the books. Work on the package started in this year, and recently was made a startling discovery. For racks found niches in which were hidden the book. Total found 3 cache, which is more than 30 000 books, many of which were considered lost.
19 photos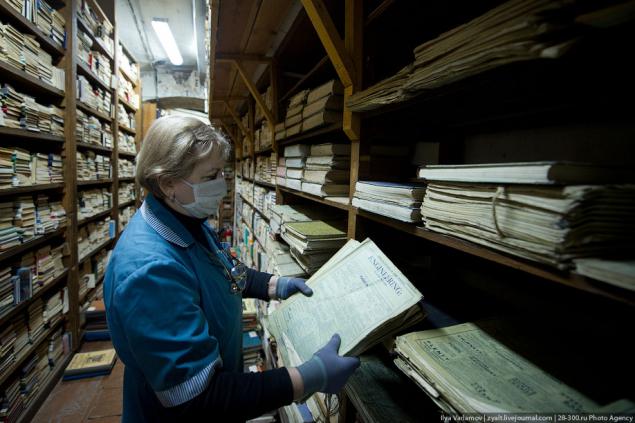 01. Reading room. Since January 1, the library is closed for visitors.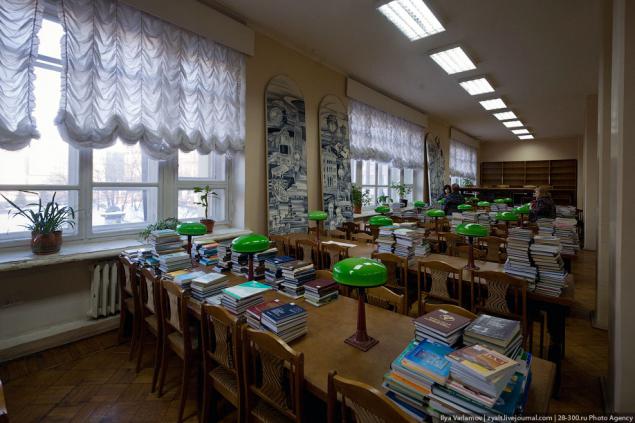 02. Storage.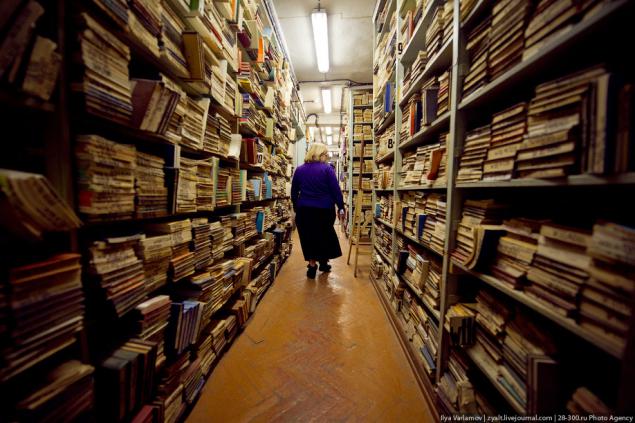 03. One of the caches. For cupboards in niches neatly stacked thousands of rare books.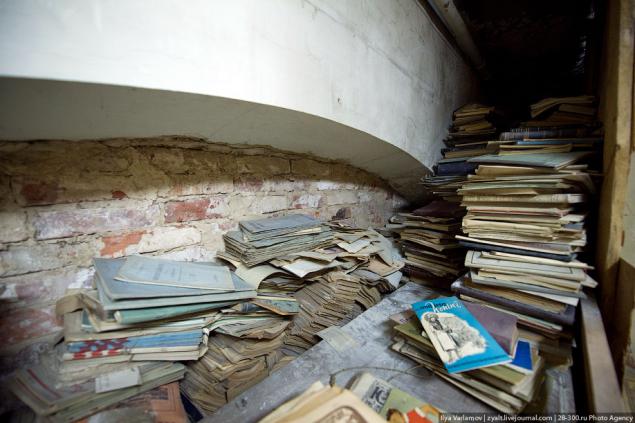 04. Secrets were organized at different times, one in the late 20s, the other in the early 40-ies.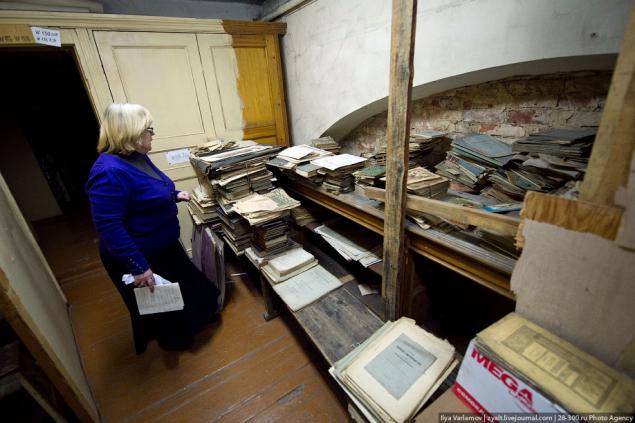 05. We found a lot of valuable books. They also found books in foreign languages ​​- Latin, Greek, French, German, Polish. Mostly it is the publication of exact and natural sciences. The oldest of them - "Description of the scenic areas occupied by Germany", published in 1706.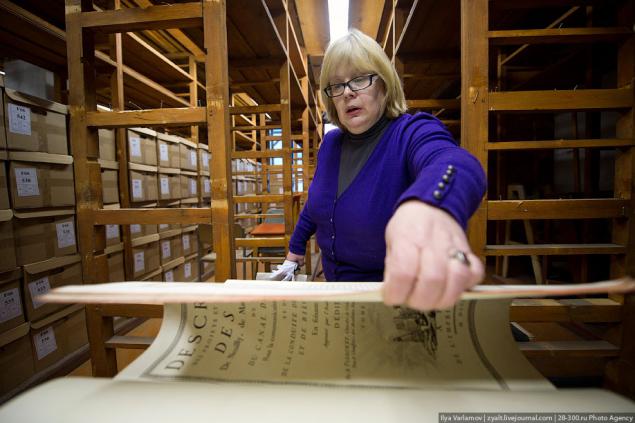 6.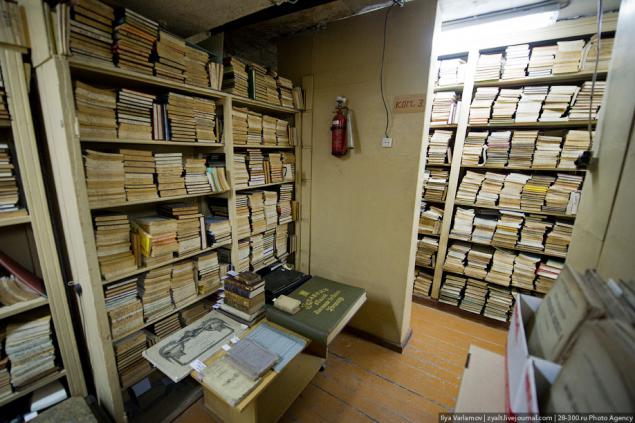 07. Activities with blots)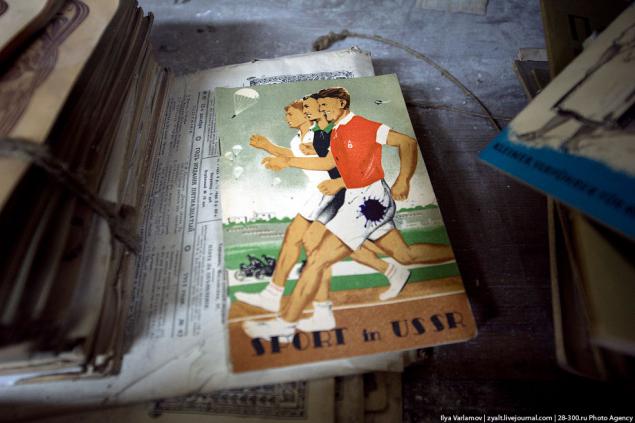 08. A very interesting book. Detailed atlas describing all sorts of sea shells.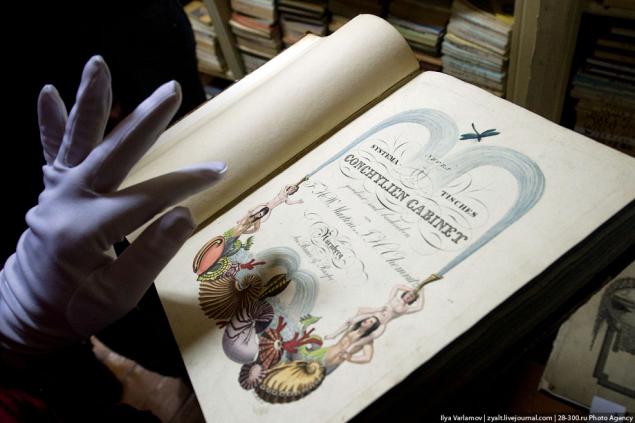 09. It is interesting that all watercolor illustrations are made by hand!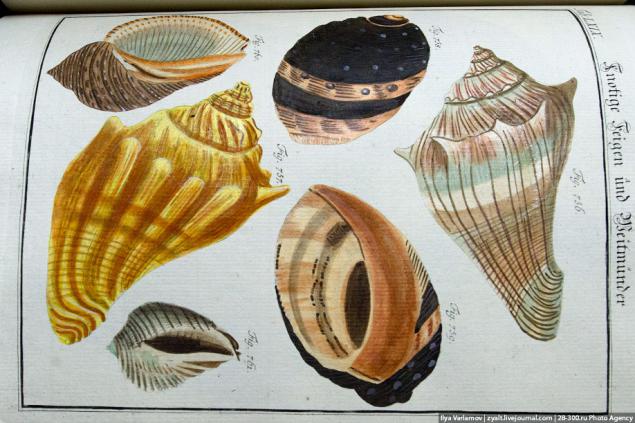 10. And this is the Atlas of the Black Sea, engraved by imperial order in St. Petersburg with inventories produced from 1825 to 1836 by Captain 1st rank E.Manganari.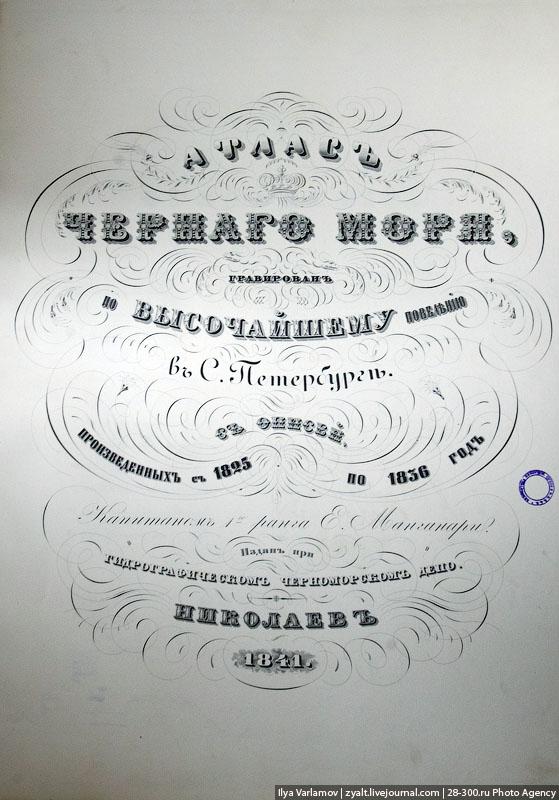 11. Detailed maps of the Black Sea coast.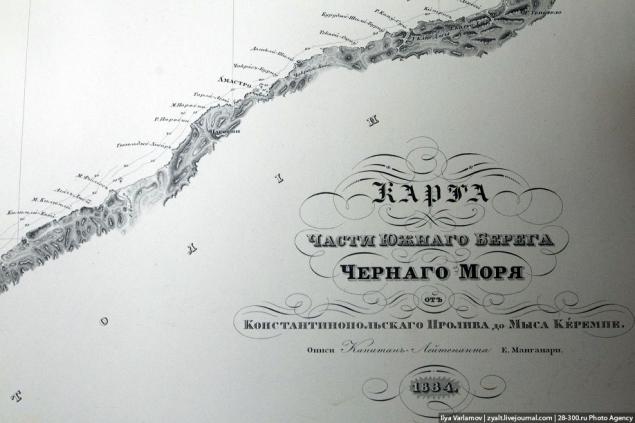 12. This map, which marked private property in Petersburg province of the late 19th century.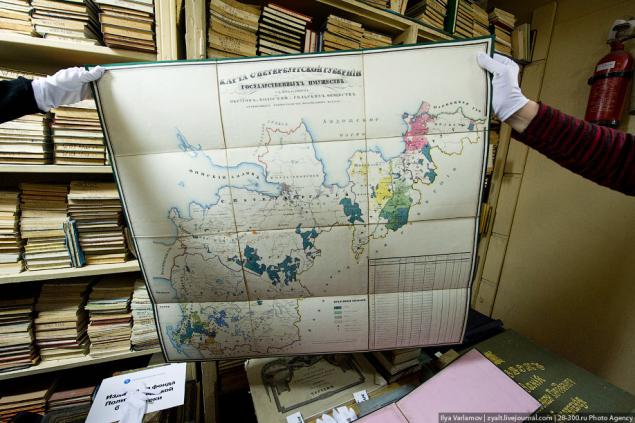 13. The book is very well preserved, but still sent to treatment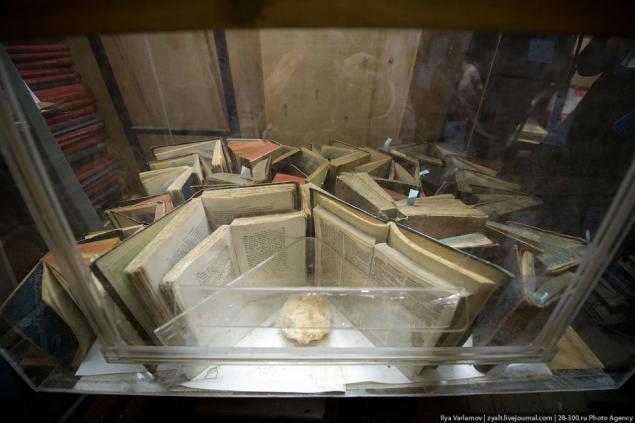 14. And next is packing boxes of the main fund.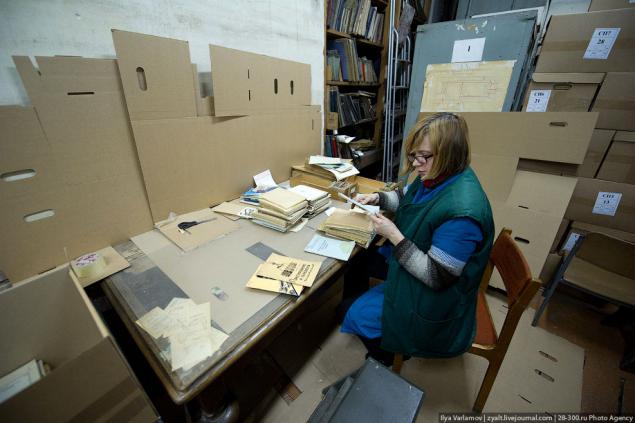 15.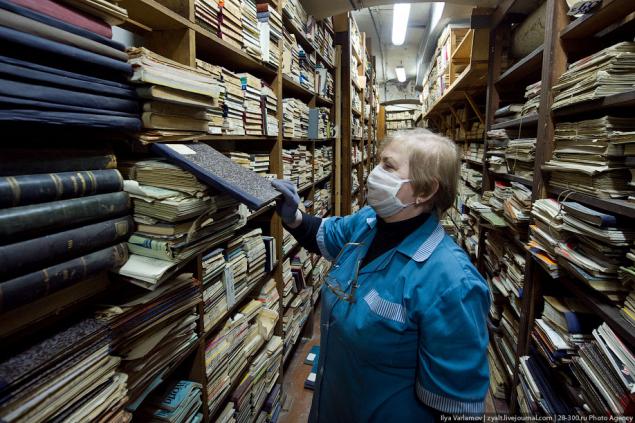 16. This cache revealed a few days ago.
17. Writing on the wall of one of the racks.
18.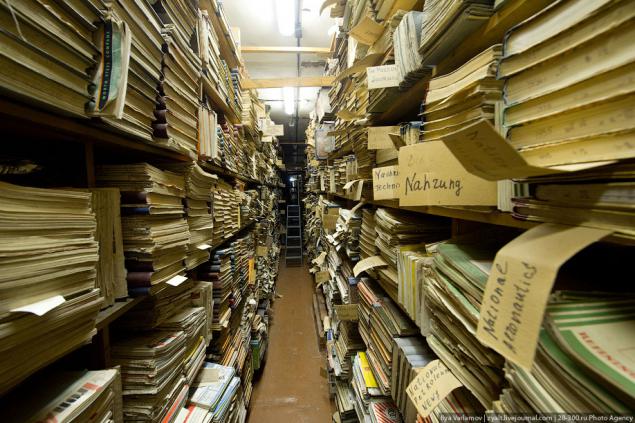 19.Nikto not know why it was necessary to make hiding places. Books are not political, represented no threat. There is a version that these books would destroy "superfluous" and the library staff decided to save valuable publications.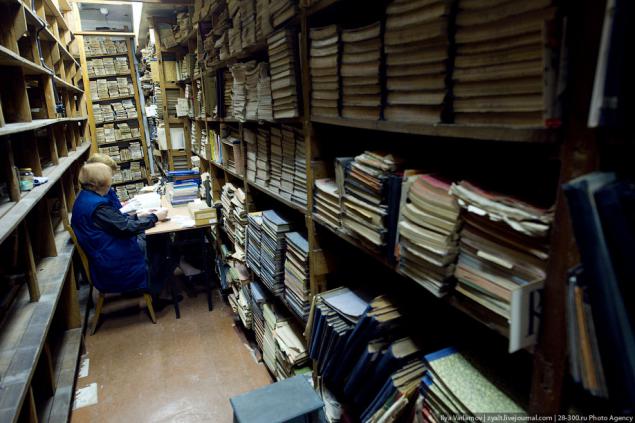 Source: