Writes Sergey Dolya:
On the way back from Dubai we flew business class. Rather, they expected to fly in business class, but the Emirates upgrade our tickets to the first. Honestly, before I did not even see what it looks like first class - it was the first flight of my life. Now I want to share my impressions and show how looks the most comfortable flight on ...
First of all, a first class has a separate waiting room. If the business lounge you get into an anthill, where all is vanity and a lot of people, in the hall of the first class there is a huge desert area: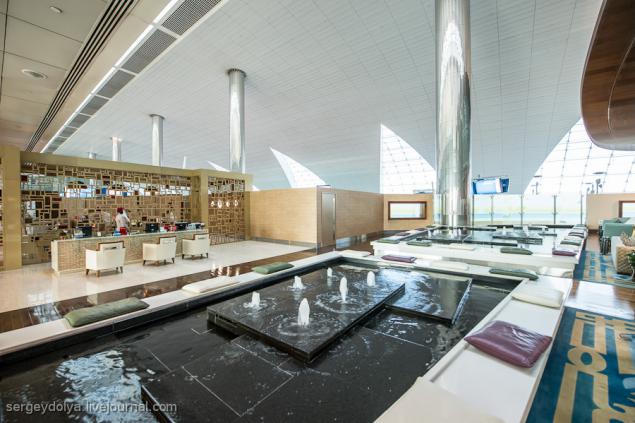 Long hall - or rather, a few rooms - spread half the airport: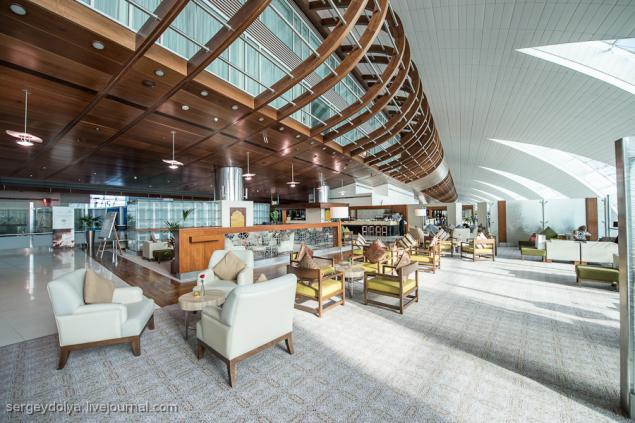 One goes into the other room, the entire space is filled with light:
If the business room there are food stalls, where you type your own dinner in the first class there is a full restaurant with excellent service and excellent food. Just sit down, choose and order quickly bring: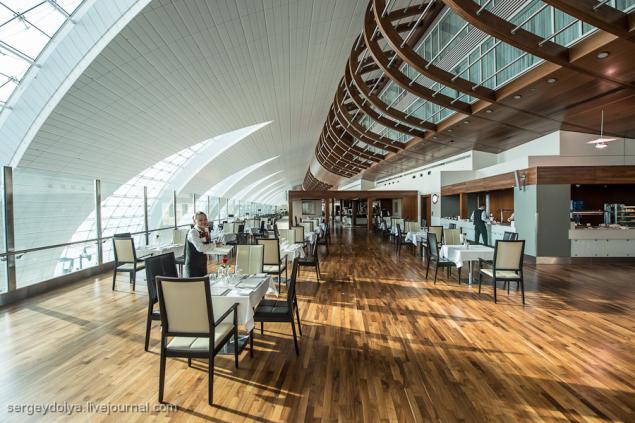 Our first class was the standard for the Emirates Boeing 777. In the first class of eight places - two rows of four compartments. Of course, before takeoff supposed to keep the door open and maintain an upright position of the chair. I sat without taking their feet to the table:
On top there are no shelves, all the baggage you put under your feet: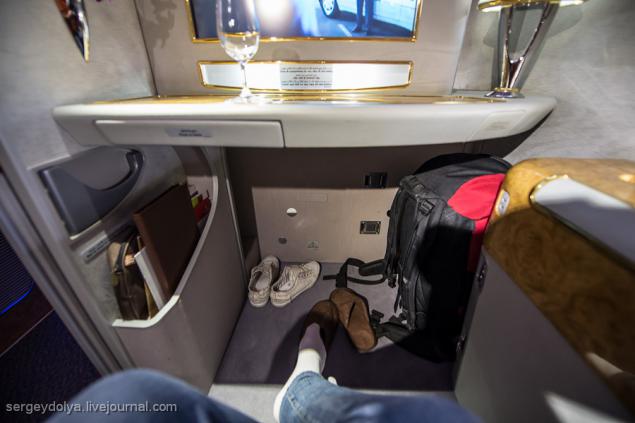 What is in the coupe? To the right is a shelf with a drink. Clicking a button opens the lid gently, and then also closes smoothly back:
On the table a vase with different sweets - chocolate, chips and cookies: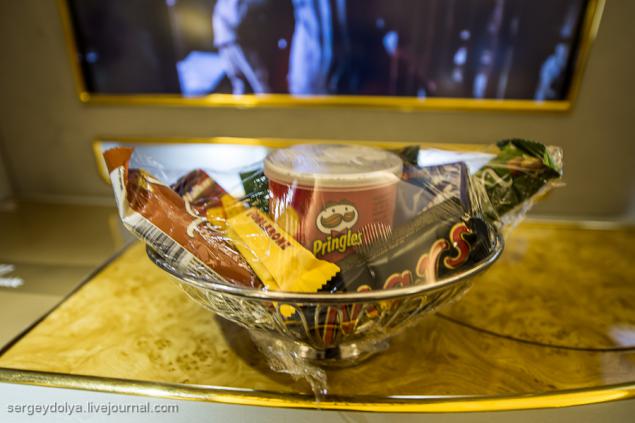 Conductor bring comfortable sneakers and a dark mask for sleep: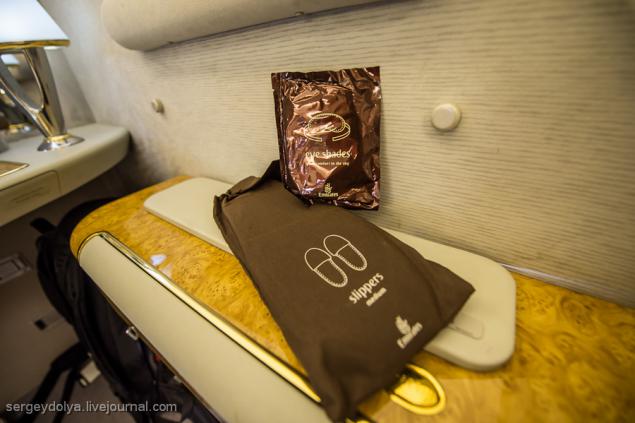 If you need to work in a writing desk set - paper, envelopes and a pen.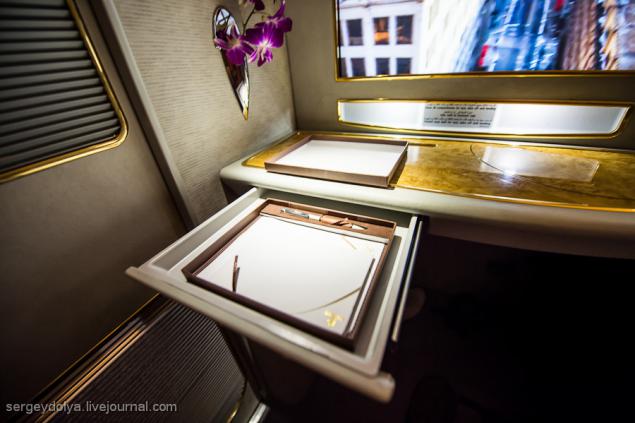 On the other side of the table - a compartment for girls. There are various creams and aromatic gizmos: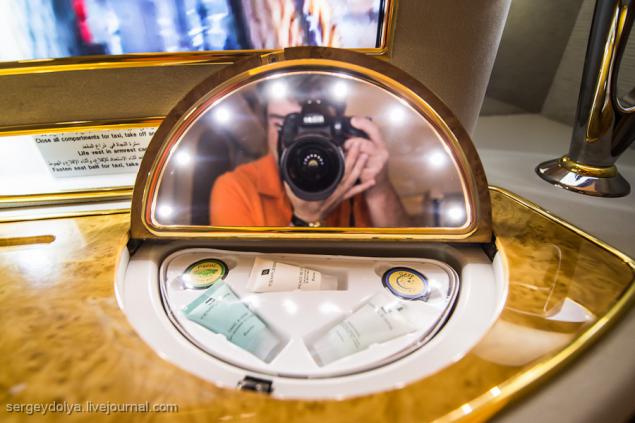 Before take-off flight attendants treat dates ...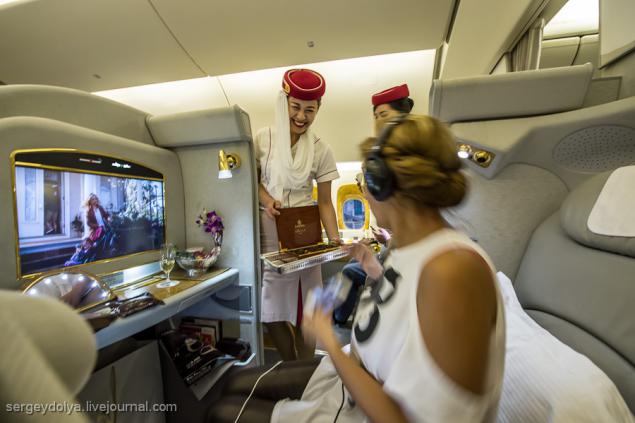 and bring an excellent freshly brewed Arabic coffee in a teapot: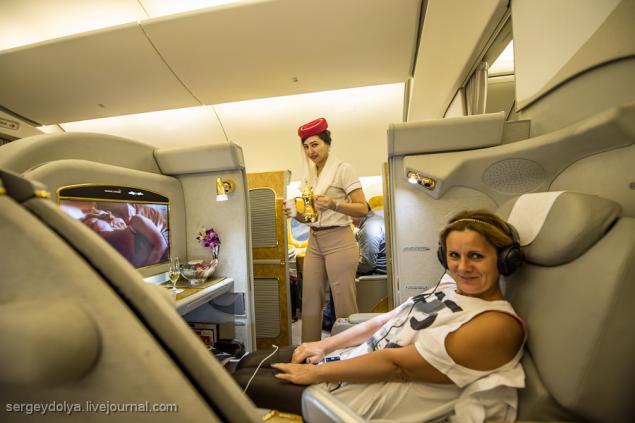 After takeoff, you can close the door to the compartment and being alone: ​​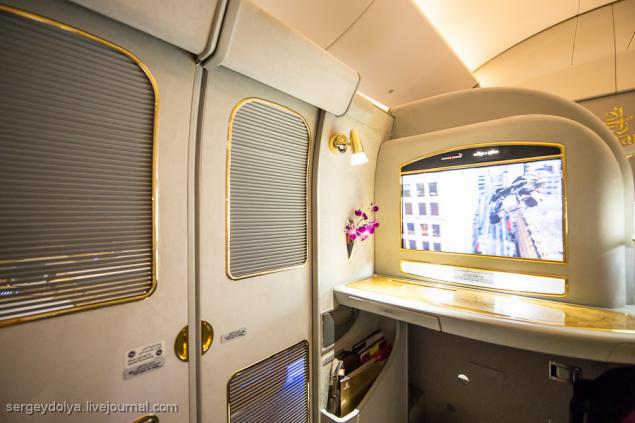 Office equipment takes place via the touch panel: it can turn on / off all that surrounds you, call the stewardess, or on the contrary - to send the signal "do not disturb»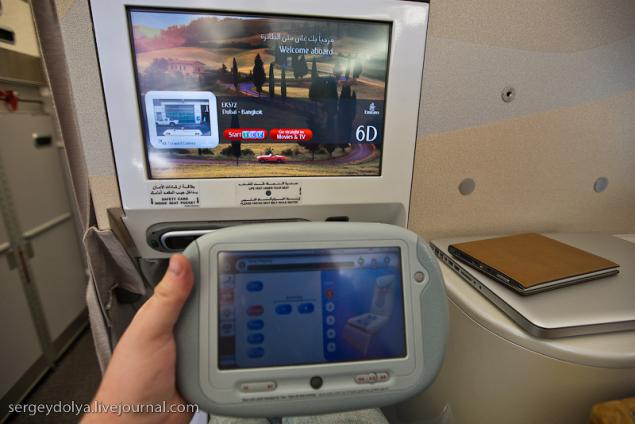 If you want to eat in flight, pushed a table: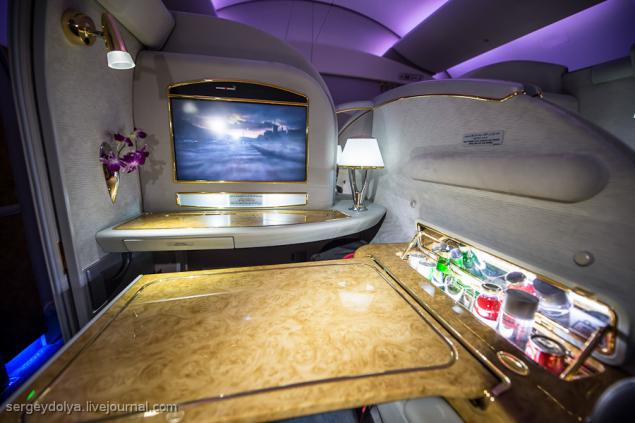 Some time it is served, and served ...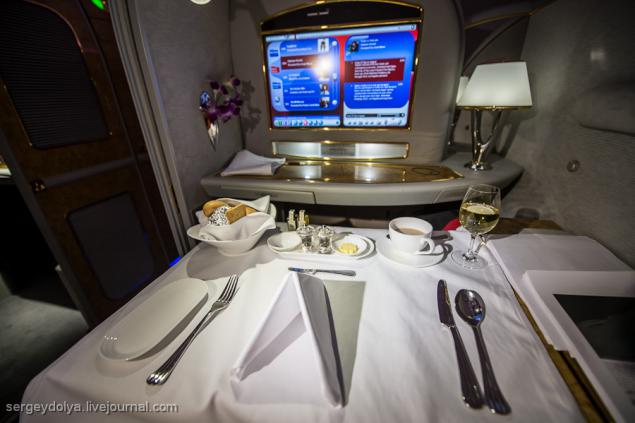 ... Bring food. I am going to shoot did not, but pointed out that a snack is served 100 grams of this black sturgeon caviar: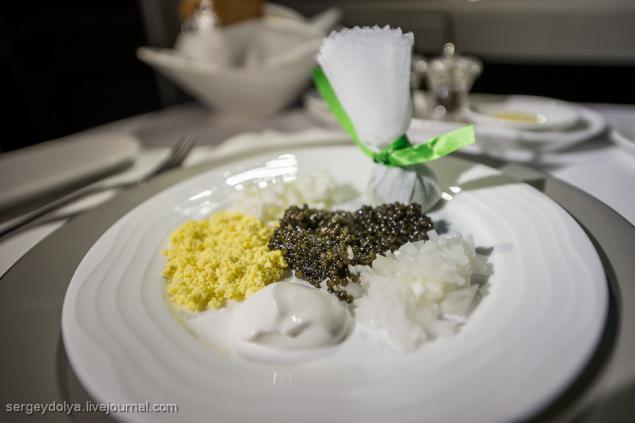 After dinner you can take a nap on a completely flat and comfortable bed on which lay a mattress with crisp white sheets and the same snow-white blanket with a pillow: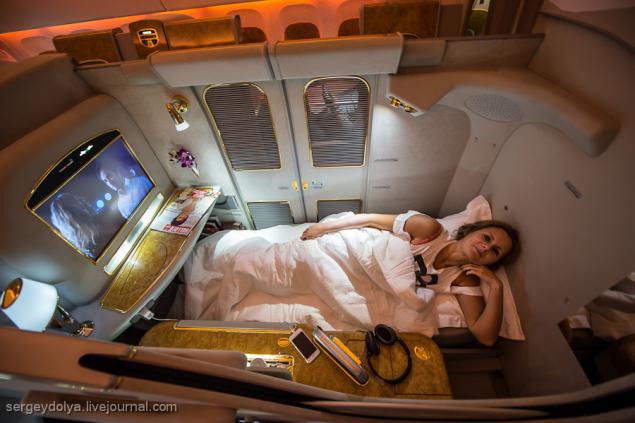 Source: