Customs officers called the possible amount of tax on overseas online purchases
Special tax levy on purchases of Russians in foreign shops can be from one to ten percent. This was stated by the Acting Head of the Moscow Central Customs Administration of Customs Alexander Durov, transfers «Prime».
According Durov, the introduction of such a tax is now being worked in the Federal Customs Service (FCS), and talk about specific rates until early. The FCS would "transfer the question from the scope of customs legislation in the direction of tax administration," so that the new tax, if introduced, would be administered by the Federal Tax Service.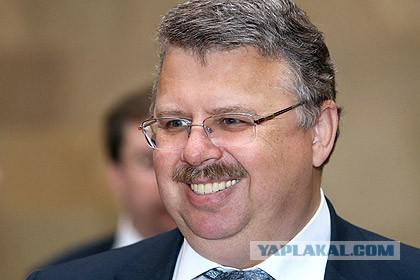 As an added Durov, as one of the options to pay tax to the Russian buyer, and a fee will be charged to it automatically when the payment of the payment for the purchase of the online store. In the case of the introduction of a new tax it will increase the budget revenues, reduce the period of delivery of parcels to customers, as well as to increase the total volume of mail.
According to estimates of "Mail of Russia" in 2011 Russians were from abroad, 24 million parcels, and in 2012 - 30 million. At the same time, 80 percent of mail fell on buying in foreign online stores.
With the idea to tax the purchase of the Russians on the Internet in June this year was made by the head of the Federal Customs Service Andrei Belyaninov. He explained that such a measure could help improve the delivery of international parcels, as improving the efficiency of the work only FCS and "Mail of Russia" will not help.
So kapets bleat, Ibeyu Ali, Amazon com tao bao and other our joys!
In the photo - the initiator of the introduction of the collection ahuevshy Belyaninov
proof
lenta.ru/news/2013/10/22/sbor/
Source: