It's not quite picture in its present sense. In the late 19th century color photograph is only making its first steps and was very expensive.
Therefore, do as follows: first do a black and white film, and then by lithography "painted" image. Receives just the same pattern.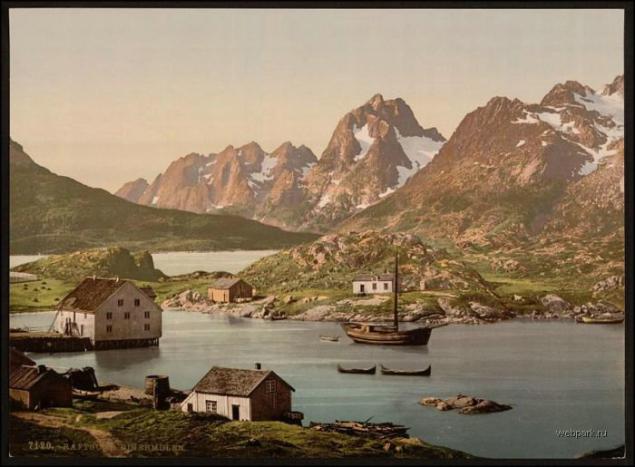 Lofoten.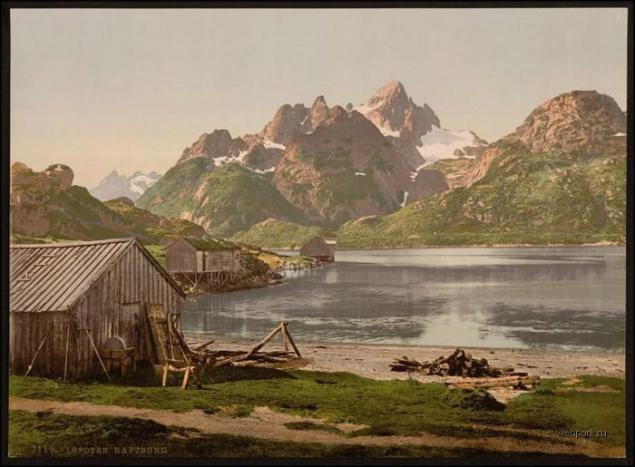 Known to many Geirangerfjord. As can be seen observation deck with a gorgeous view of the fjord was even then.
But note that there are almost no houses and no far below the famous road trolls.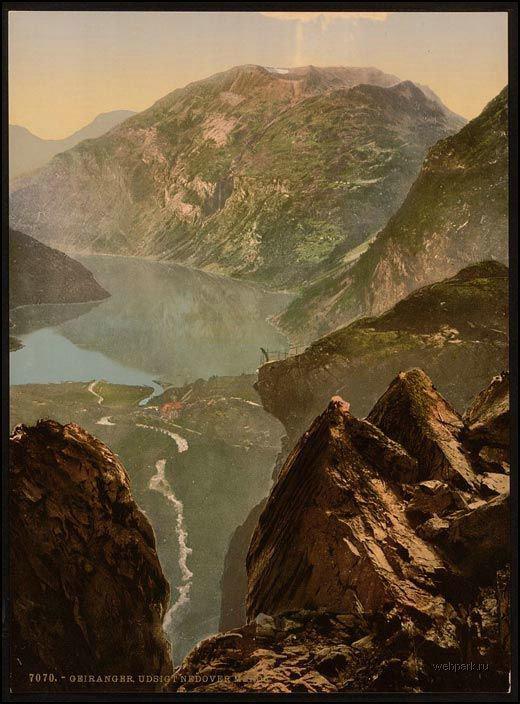 Again Geirangerfjord.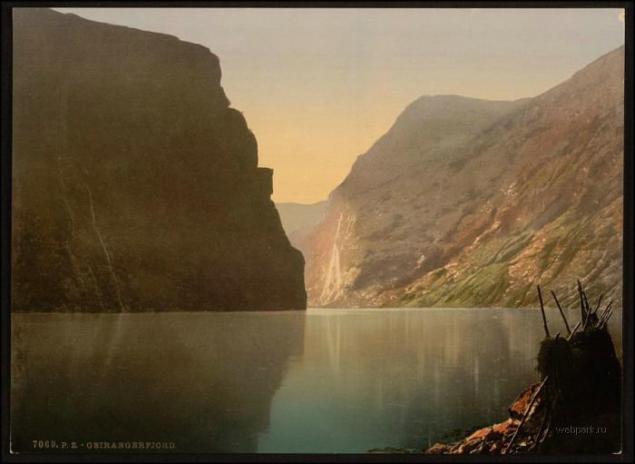 And that's all the time houses Geiranger.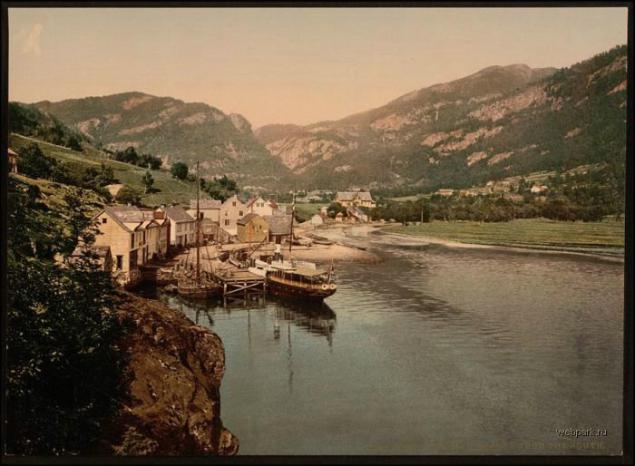 Glacier Folgefond, Hardangerfjord.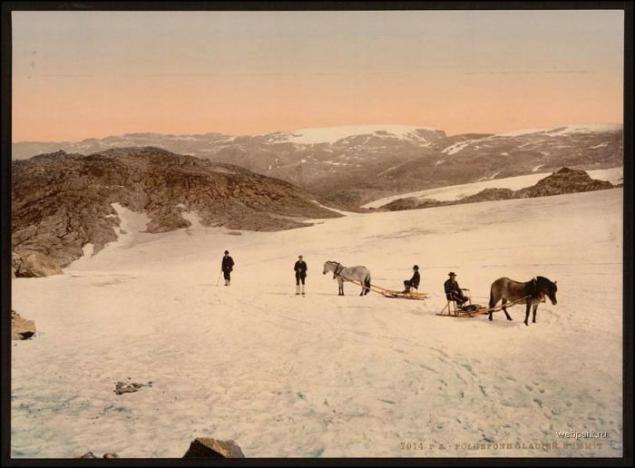 Even then, the Norwegians punched his famous tunnels.
Somewhere Hardangerfjord.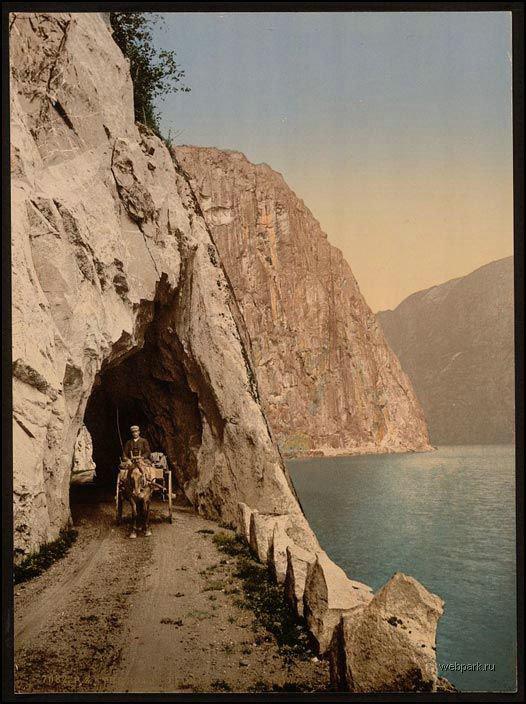 Main means of transport by land were here such carts.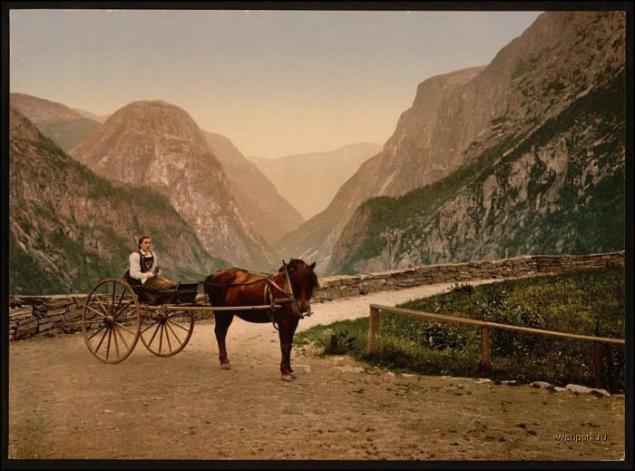 Local beauties.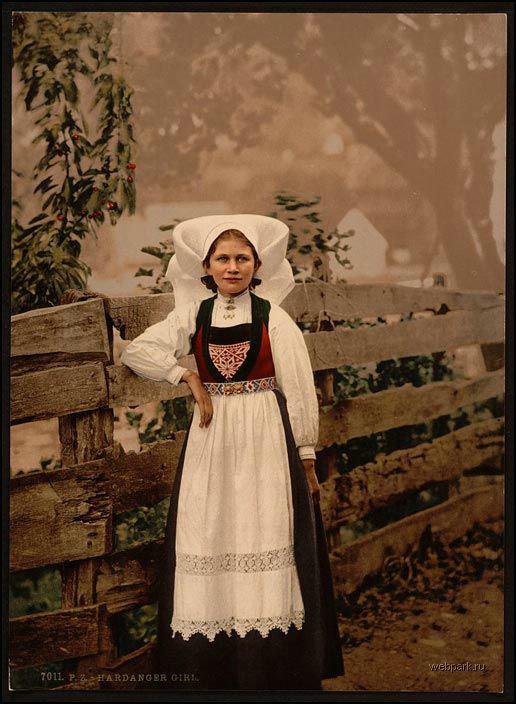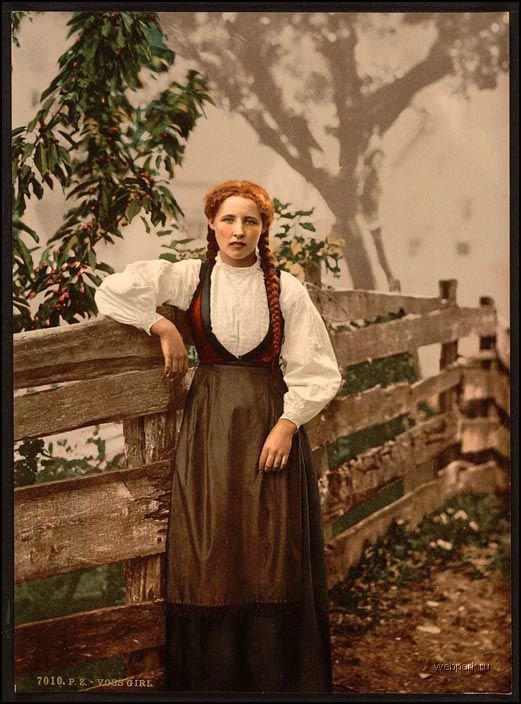 Gorgeous views directly from the road.
Something for which Norway loved at all times. House near the waterfall Laatefos.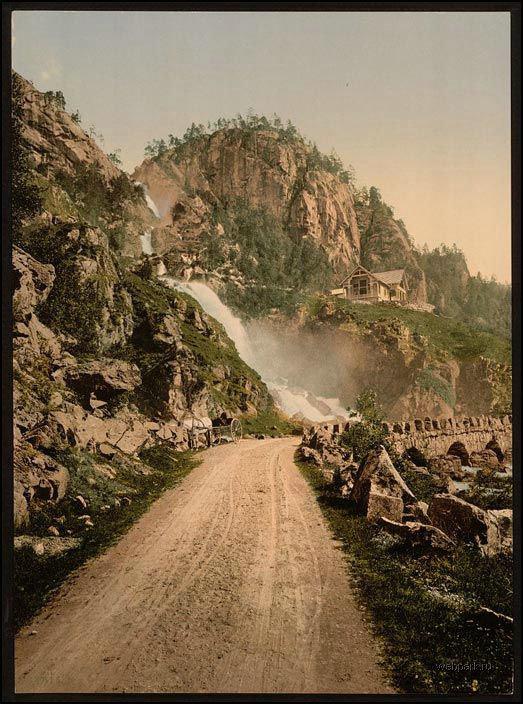 Bergen, the view from the observation deck known.
I would not say that much has changed in 120 years;)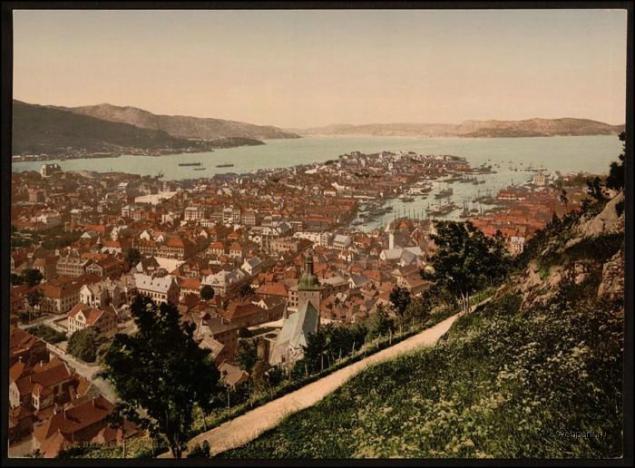 City Alesund (Ålesund).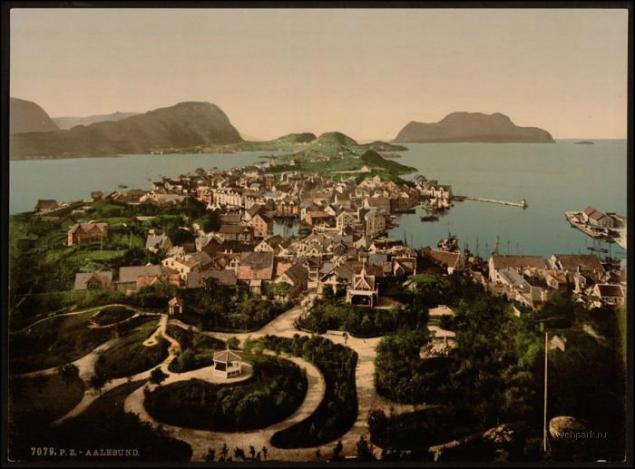 Main Street Christiania, now called the city of Oslo.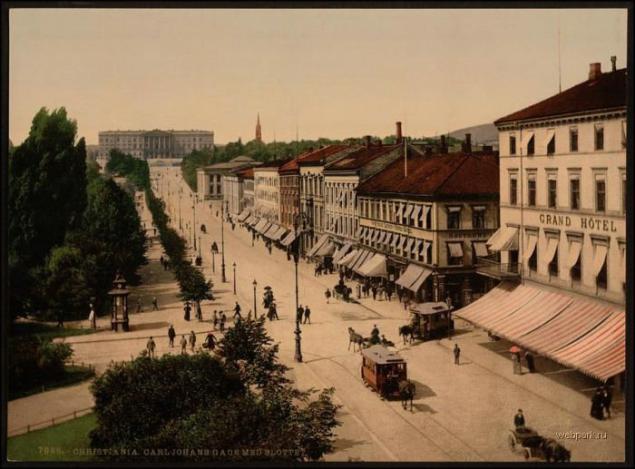 Again the road, Hardangerfjord.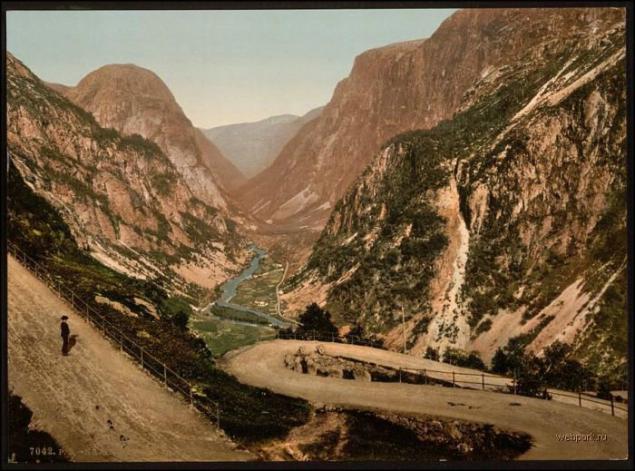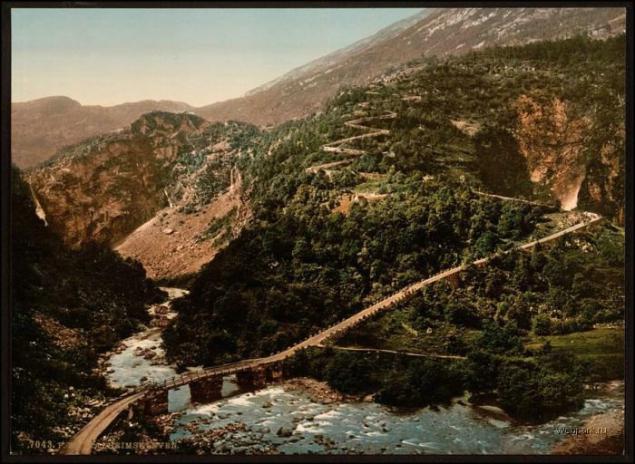 And it is quite close to the North Cape.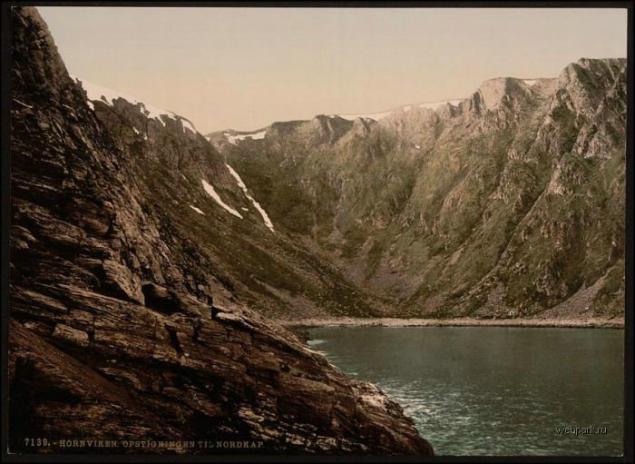 Actually the Cape North Cape, the northernmost point of Europe.
Here nothing has changed for thousands of years.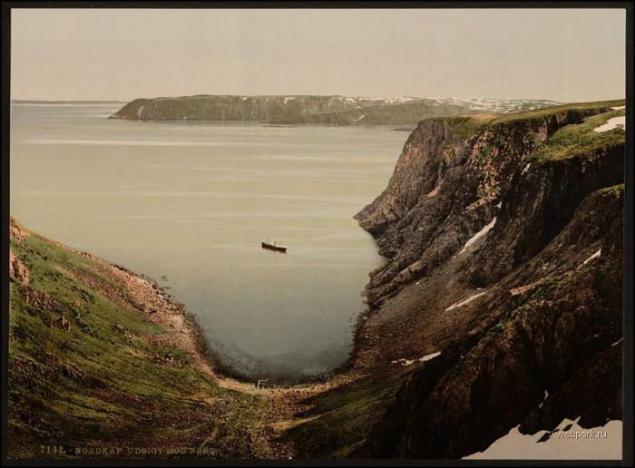 Family Sami, inhabitants of the north.
They came here more than 10 thousand years ago.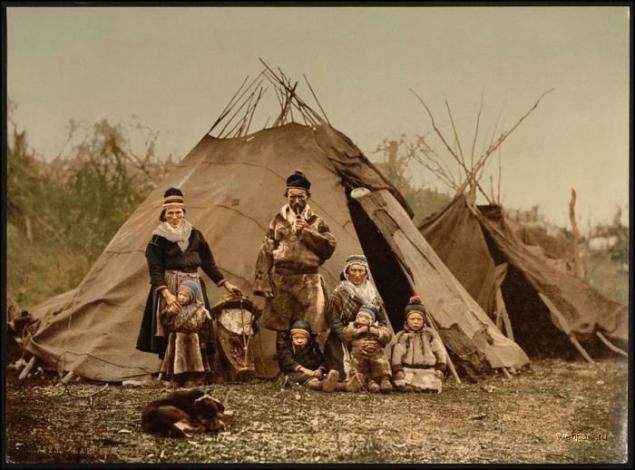 By Whaling then treated easier.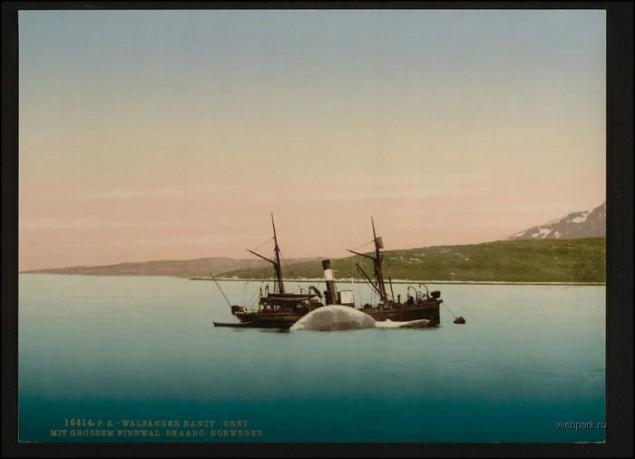 Wood was floated down the rivers.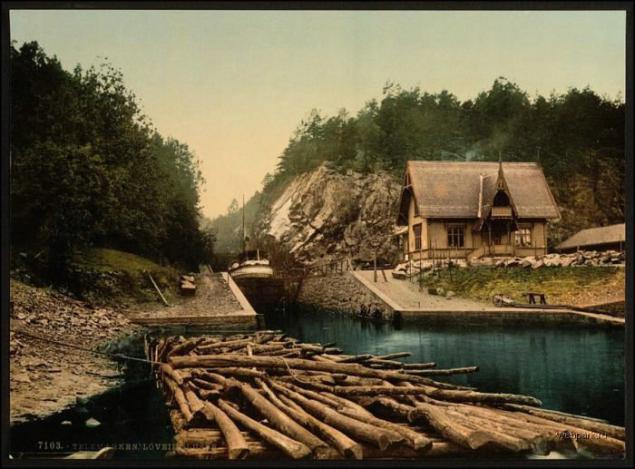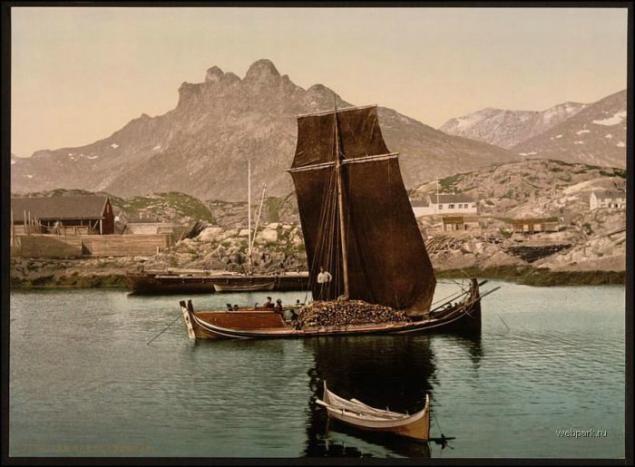 There were even dams and locks!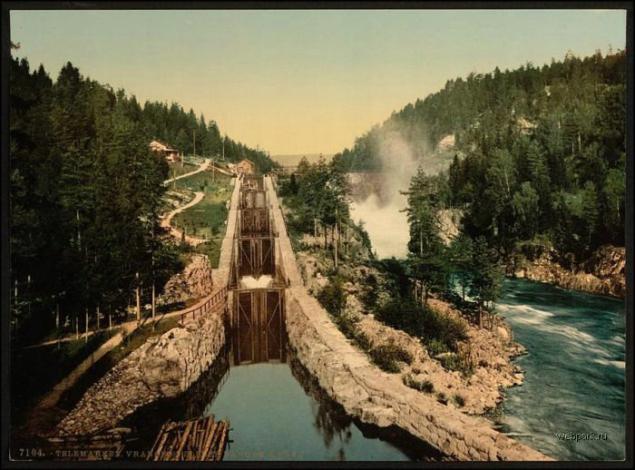 Svalbard was already polar station.
However, for some reason, under the Swedish flag.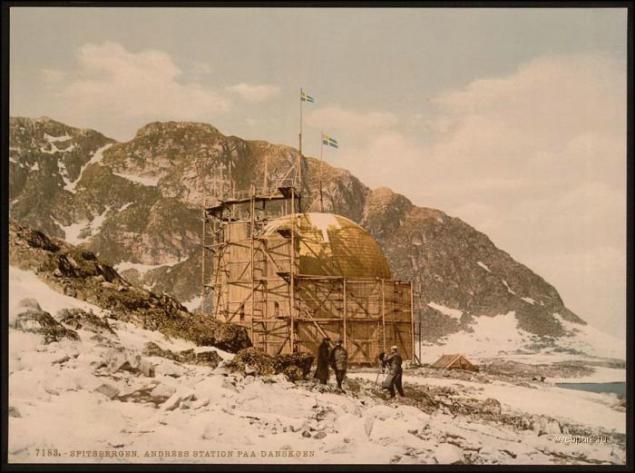 And surprisingly the hotel (!) On Svalbard has also been.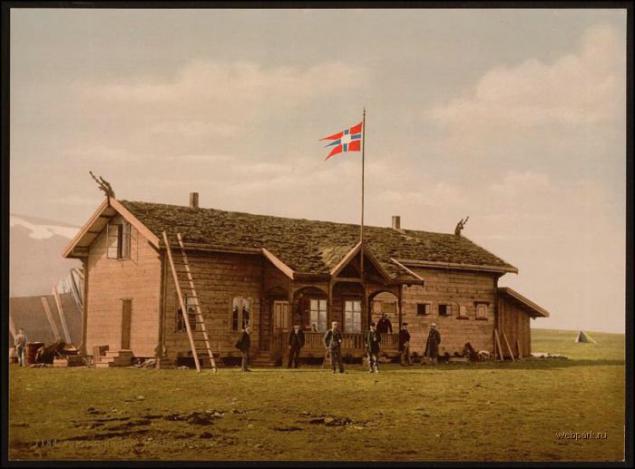 This, as I understand it, the glacier Briksdal.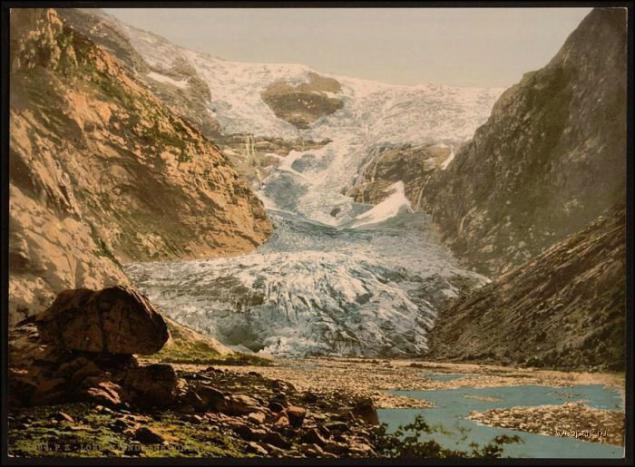 Place Loen, near a glacier.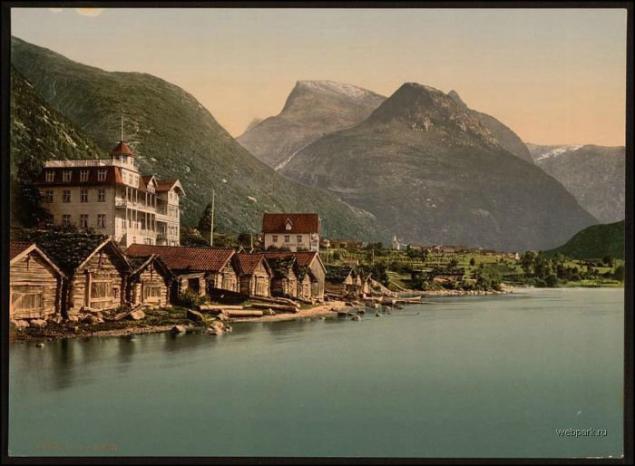 Great country, great photos.
I hope you enjoy it as much as me.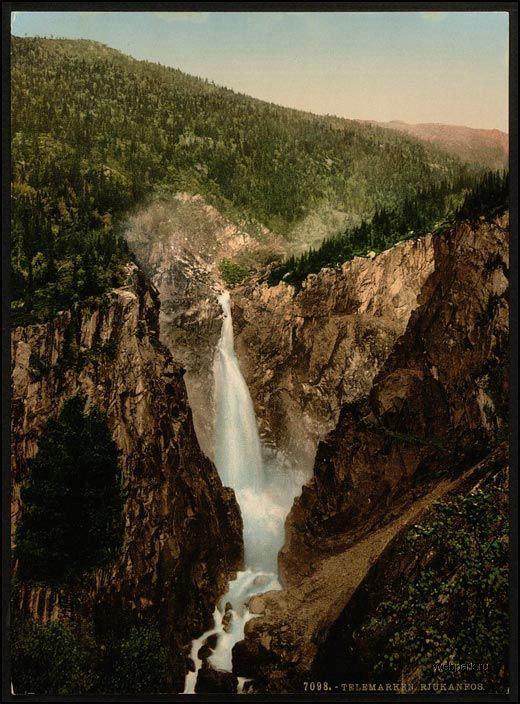 Source