We photographers have their own "Oscar" - an award World Press Photo. World Press Photo - this is an independent, nonprofit organization founded in 1955. WPP's headquarters is in Amsterdam, the same goes awards press photographers, make the best pictures. This year's photo contest was held in the 57th time in the competition «World Press Photo», was attended by over five thousand photographers from 124 countries submit to the jury more than a thousand pictures. Of this vast amount of rare footage, taken in remote places and hot spots, it was chosen the best 56. I did not upload all photos, as many of them are striking in their reality and tragedy. They can be viewed on the exhibition World Press Photo, which are now open in many cities around the world. Let me offer you a selection of photos that allow you to plunge into another world, often inaccessible and strange, but true.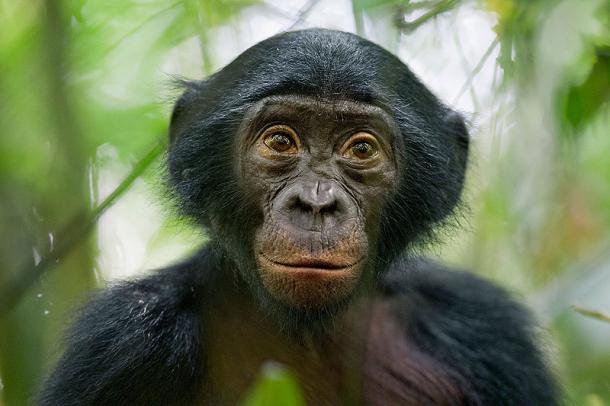 The five-year male bonobo, Christian Ziegler
The winner in the main nomination "Photo of the Year" was John Stenmeyer. His photos depict African migrants on the coast of Djibouti, raising their phones to catch the signal from neighboring Somalia, and to contact relatives abroad. Djibouti - regular stop on the way migrants from countries such as Somalia, Ethiopia and Eritrea, including in search of a better life, people are fleeing to Europe or the Middle East. One of the jury members Edelstayn Gillian noticed that migrants usually depict the poor, exhausted, dirty. At the same picture, they are full of hope and dignity.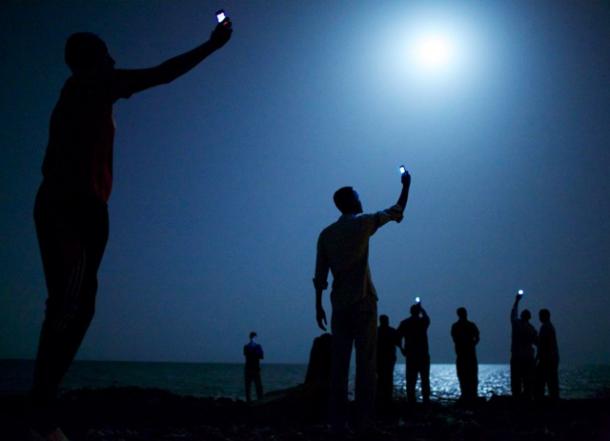 John Stenmeyer, February 26, 2013
First place in the category "Some news" was given to a series of photos of survivors of the typhoon Hayyan. One of the strongest cyclones ever claimed 8,000 lives and more than four million people were left homeless.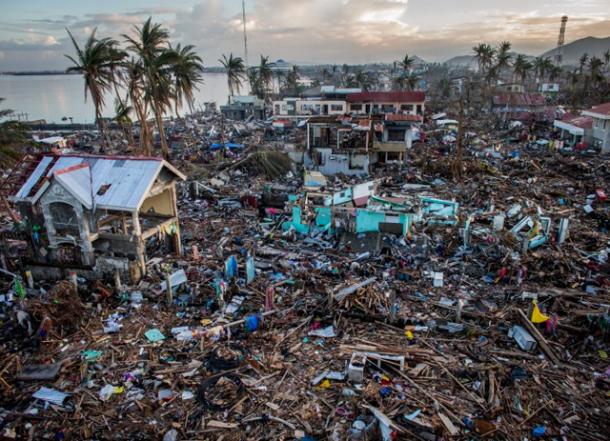 "Typhoon Haiyan," Christopher McGrath 18 November 2013, the Philippines.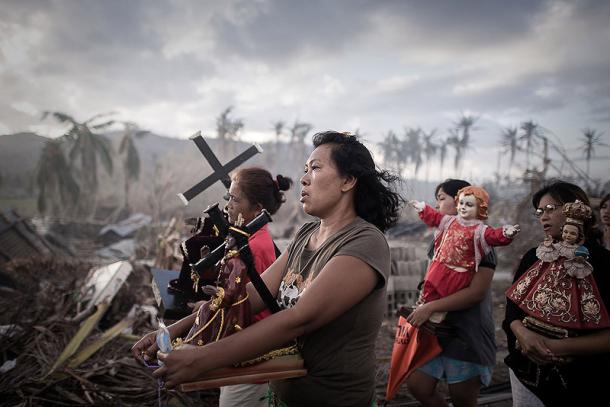 Religious procession survivors of the typhoon in Tolosa, Philippe Lopez, 18 November 2013
First place in the category "General News" took a photo of temporary shelters for the Syrian refugees in an abandoned school in Sofia.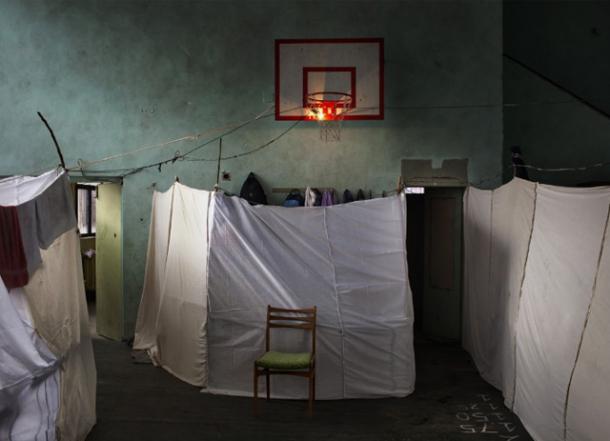 Temporary shelter, Alessandro pensions, November 21, 2013
Second place in the category "News stories" took shots capture the shopping center of Nairobi. Women and children hid and survived in that firefight.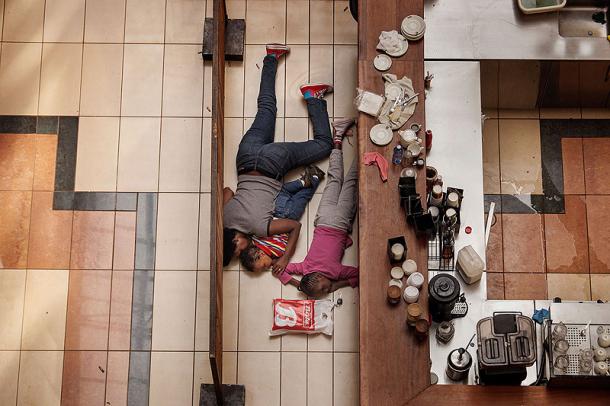 Capture Shopping Centre Nairobi, Tyler Hicks, 21 September 2013, Nairobi, Kenya.
First place in the category "People / Portraits. Stories "was given to the picture story about two sisters who live in the village Merkenbrehts, Austria ...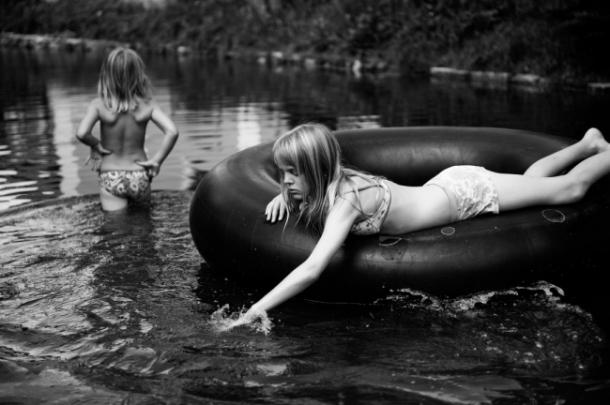 Charles Kegelman, July 19, 2012
and the portrait of disappointed woman, after having been denied access to the coffin with the body of the former South African president Nelson Mandela.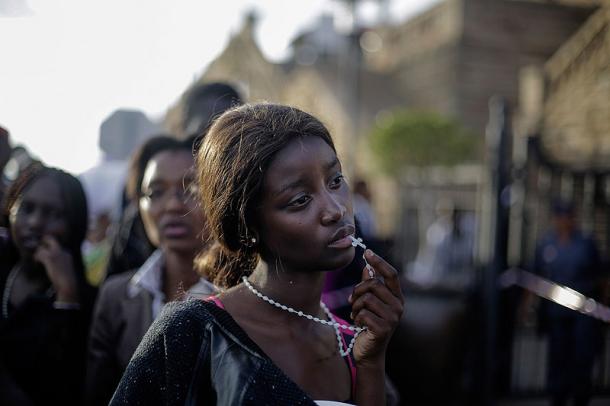 Markus Schreiber, Pretoria, South Africa, December 13, 2013.
Pictures athlete Daniel Arnamnarta of Australia in the men's 100-meter backstroke on the second day of the Australian Swimming Championships in Adelaide on April 27, took third place in the category "Sport. History in Motion ».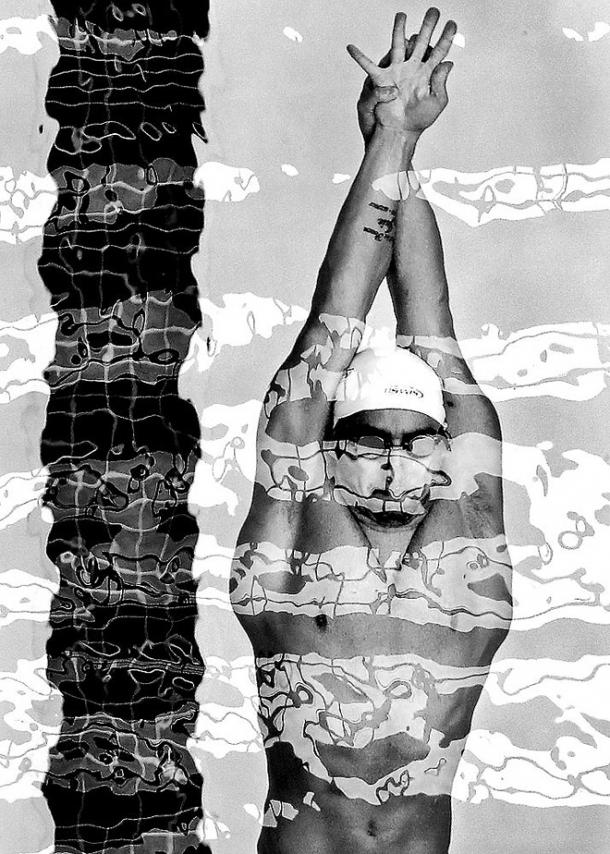 World Swimming Championships, Quinn Rooney, April 27, 2013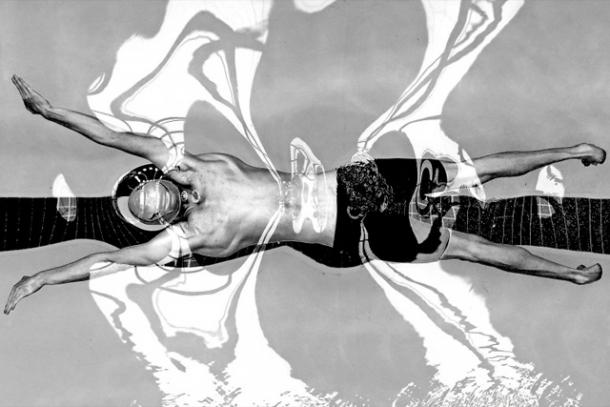 World Swimming Championships, Quinn Rooney, April 27, 2013
First prize in the category "Sports. Selected photos "got photos of dog sled race.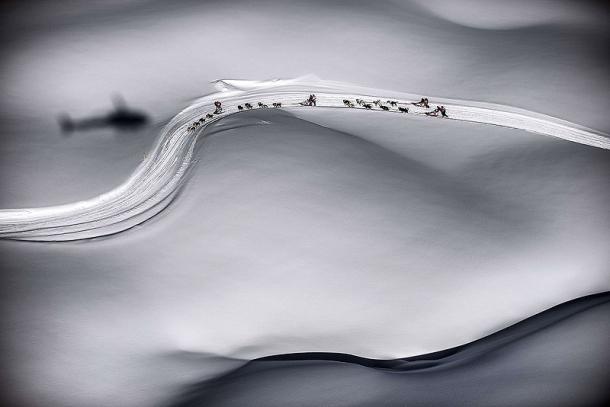 Drovers during the race Grande Odyssee. Jeff Pachoud, January 18, 2013.
First place in the category of "People. Staged portraits "gave the group photograph is blind albino boy at the parish school in Vivekananda, West Bengal, India.
Blind Boys albino, Brent Shirton, September 25, 2013
Photographer of the American National Geographic magazine Steve Winter won the first prize in the category "Nature" for a series of images, including photo cougars in the national park of Griffith in Los Angeles.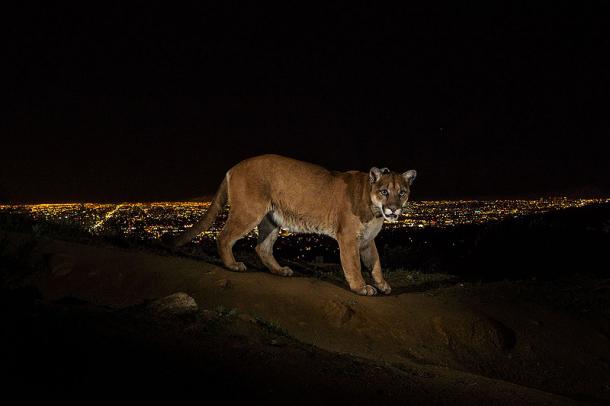 Steve Winter, March 2, 2013
And a few more photos ...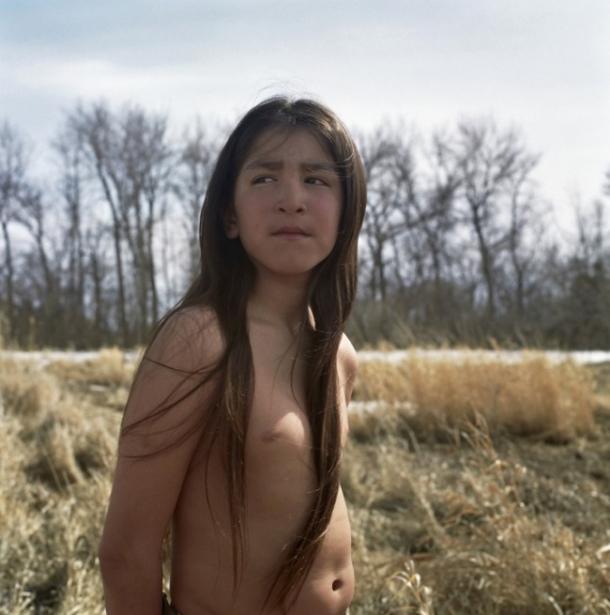 10-year-old Dothan Cavanaugh did not cut her hair since birth. Rena Effendi, St. Michaels, Perfume River Reservation, North Dakota, United States, April 27, 2013.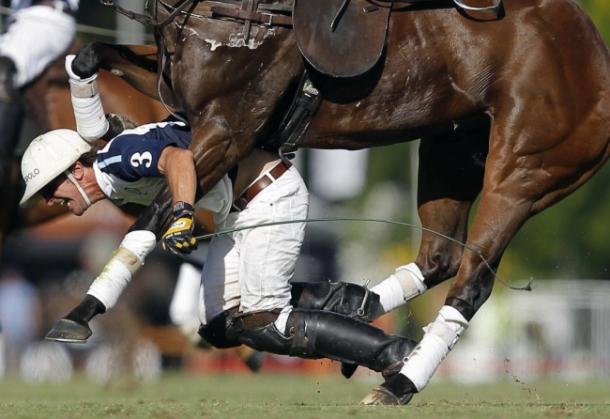 Pablo McDonough from Dolfin falls from his horse during the Argentine Polo Open in Buenos Aires. Emiliano Lazalvia, Argentina, December 1st, 2013.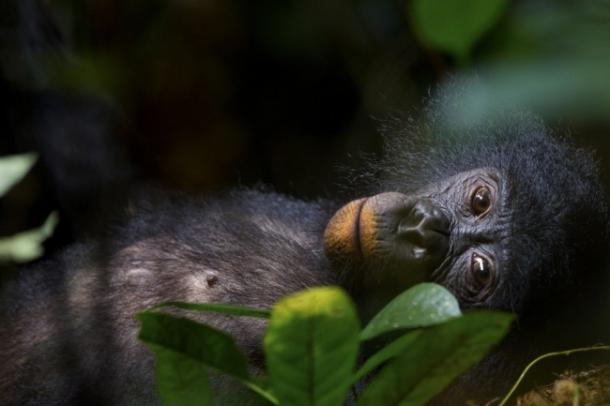 Young female in Salonga National Park in the Democratic Republic of the Congo is resting after a hearty lunch. Lips orange because the clay, which she ate, to neutralize toxins in unripe fruit. Christian Zegler, June 1, 2011.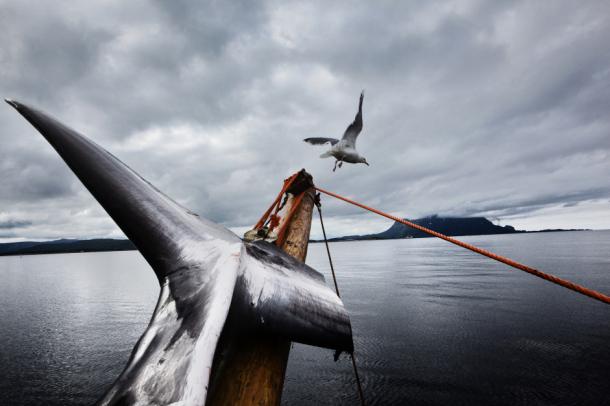 Whaler, Marcus Blesdal, Oslo, May 2013.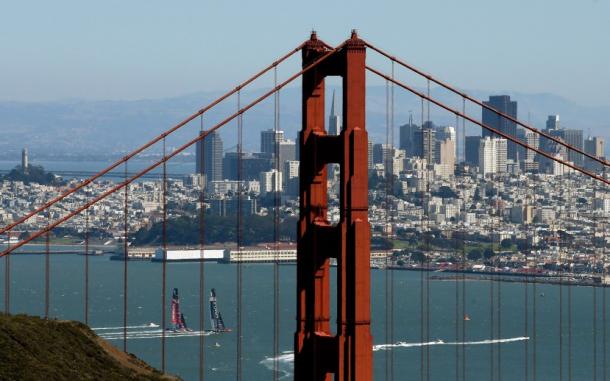 Modern America, Ezra Snow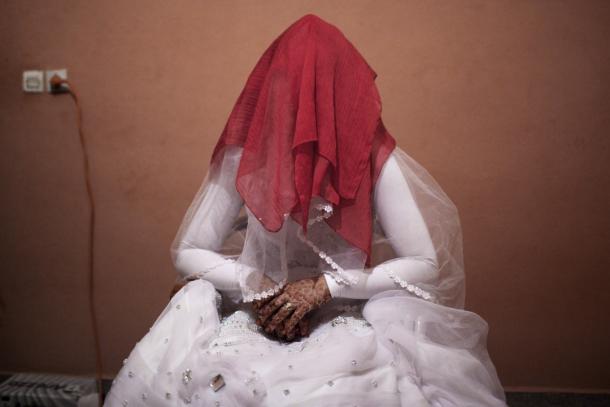 Traditional Berber bride By Burren