In short ... That's how it was.
There is a group of guys who zanimayutsya that rob couriers directly such that carry about phone at from online stores. There is such a case.
"Gang" of such Kidalov have repeatedly committed such crimes, and of course they wrote in the police said. Police have repeatedly faced with this, in general, found that for the guys, what kind of car travel, punched numbers, etc.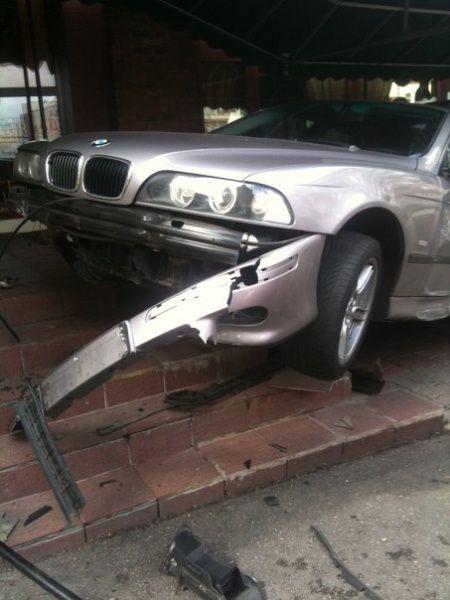 My friend, he just keeps online store phones. They received a call to purchase phone Ipod. Mobile number calls, scheduling appointments, etc. (If the detail, for greater certainty, the store will ask you to update your home phone number) there is no home phone, word arouses suspicion. (I do not remember all the details)
Generally, in the appointed place worth courier. Pulls boomer, looked that the courier should awaits him, he turns to the oncoming lane, park, examined whether someone suspicious near. Once they ubedyatsya that everything is OK, they drove up to the courier, throw it and leave. According to it on this machine ride these kidalovo. Generally speaking, all at the ready - the owner of an online store, cops in civilian life.
The cops decided to take the children alive, fit to the car and ask them to get out of it. The guys are not stupid, the door is locked and went running away. In short the whole chase filmed on video. Catch them and failed to yet.
The car that flew into the cafe damaged, but the driver anything for it nebylo, as visitors and administrators institution decided that it was the operatives, and so nothing with them nor seek. Kakby nothing happened. Cops filthy course, for such a pursuit did not even budge. none of the DSS and the traffic police and other ... So the "police" did not name them)))
Video - Chasing bandits (photo + video)
See more videos! | Codes to insert the video | Download video on mobile