Do not have time to complete the most anticipated sporting event in the life of Russia, the Olympic Games in Sochi, as the time has come to actively prepare for the next Paralympic Games behind them. Natalia Vodianova, official Sochi Olympics, reasserts itself on the eve of the Paralympics. Recently in the network has a short inspirational film trailer, which refers to the people who were able to take a heavy challenge fate and do not give up.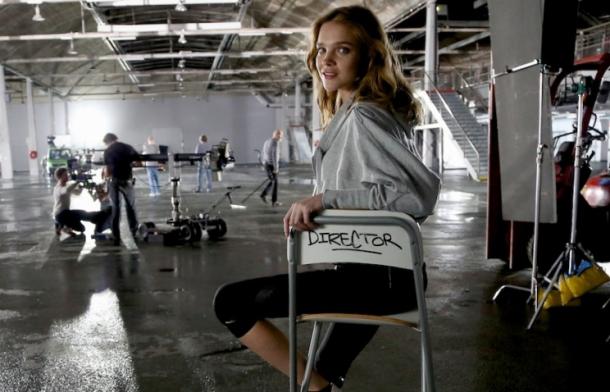 Over video work titled #NEVERSTOP work of the famous French director Bruno Aveillan. Probably Vodianova and brought them closer together Aveillan total joint creative past - advertising campaign aroma Guerlain.
"For the film was developed three possible scenarios, but I settled on one that was Paralympic athletes as people with limitless possibilities.»
Presentation of the full version is scheduled for homeland Paralympic Games in the English city of Stoke Mandeville March 3, 2014.
"All the people involved in the shooting were as volunteers. I would very much like to the Paralympic Games to know more people. Since I am an official ambassador of games, very important for me to convey an important mission and purpose of such sporting events "- said in an interview with Itar-Tass Natalia Vodianova.
Official opening of the XI Paralympic Winter Games is scheduled for March 7. According to preliminary data, more than 1,500 athletes from 47 countries once again come to Sochi to 9 days to defend the honor of his homeland.