Isle of Staffa - it is an internal island of the Hebrides, which stretches along the coast of Scotland. Fingal's Cave, located in the south of the island and which is part of his reserve, got its name in honor of the hero of Irish and Gaelic epic giant Fingal.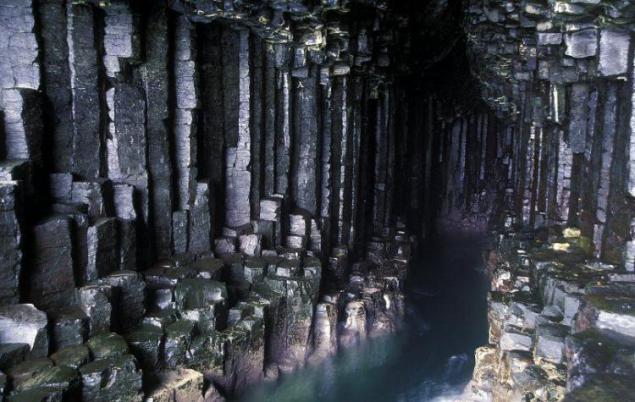 Cave, 75metrov length, height of 20 meters and width - 14metrov, formed basalt columns (usually hexagonal), lined up next to each other.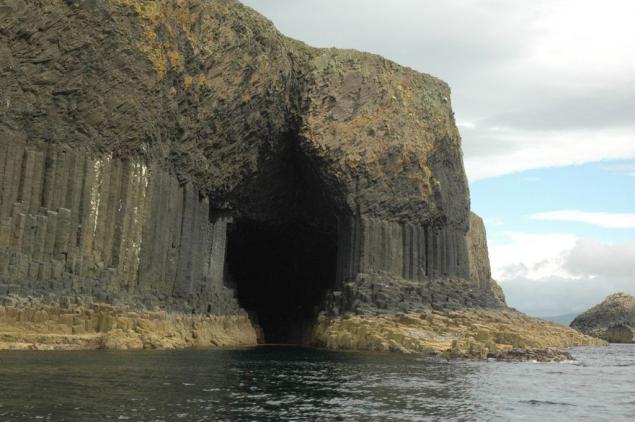 The sound of rolling waves are given throughout the 75-meter length of the cave, and it is literally "sings" creating amazing sounds, because the acoustics in the cave is a fantastic and unique. Therefore, initially, this cave was named Uamh-Binn «Singing Cave»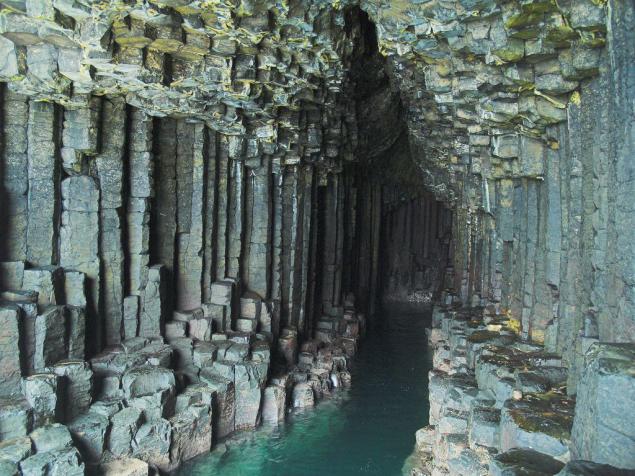 To get to the cave is possible only on a narrow path formed by hexagonal basalt fragments of columns, and from the sea you can see only a very narrow entrance to the cave where no boat passes.