The car with the numbers that the media attributed to the founder of the social network "VKontakte" Pavel Durov, knocked traffic police.
The driver fled the scene. Employees of the Main Investigation Department of the Investigative Committee of Russia in St. Petersburg, is checked into this accident.
See all the details on the video at the end of the news!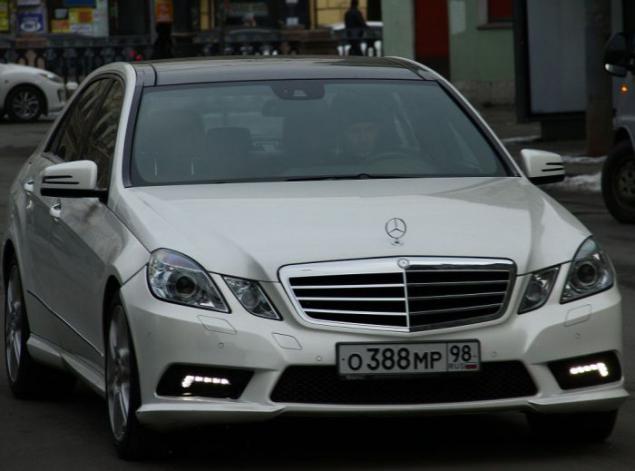 The accident occurred on April 5 has the center of town. Car Mercedes E350 knocked Inspector DPS and rolled him on the hood.
Hold the offender tried to Sadovaya street, a car pursuit continued until the Griboyedov Canal Embankment, where before going to Nevsky Prospekt the car got stuck in traffic.
Then the intruder tried to stop, but the driver intervened guard - until he distracted the police, reckless driver jumped out and hid in the courts.
Inspectors taken to hospital with injuries legs and elbow injury, and the guard was arrested.
In numerous statements to the media owns the car (by number) Pavel Durov, a young businessman, owner of the popular social network "Vkontakte".
Internet is filled with photographs of Paul and his car, which had been made and the relevant conclusions.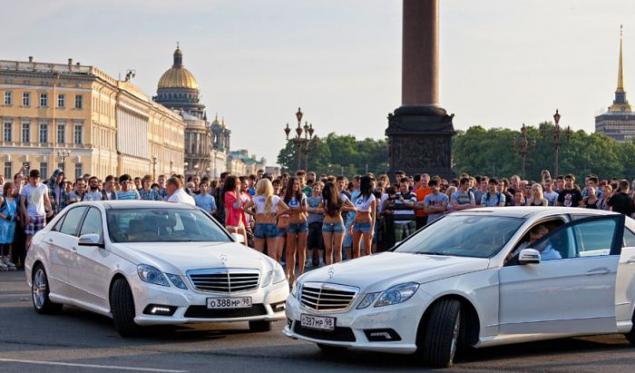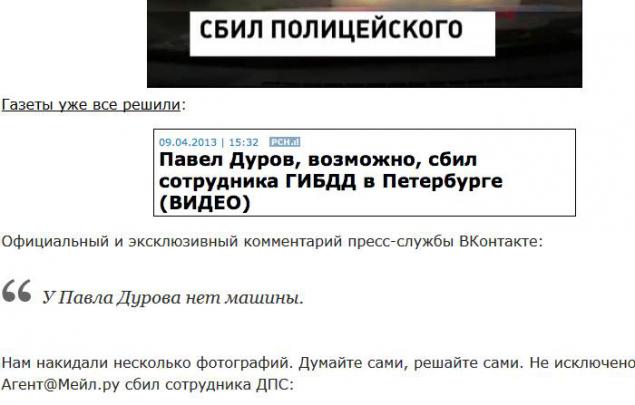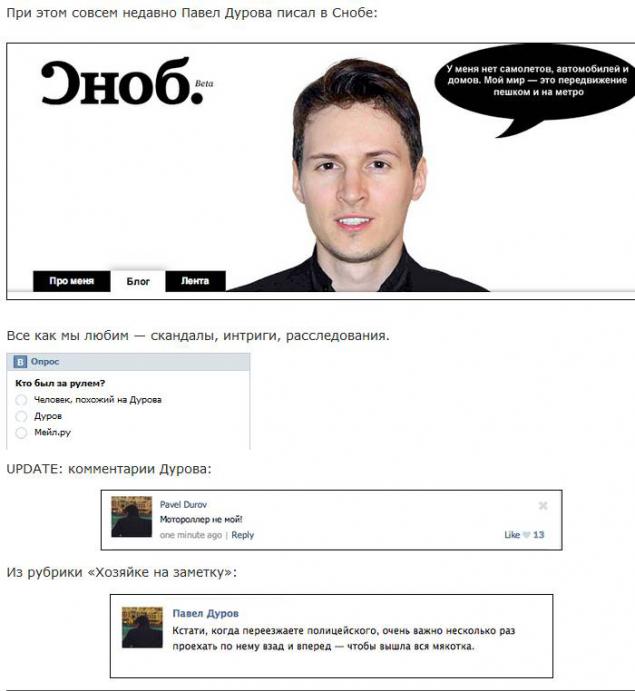 At the moment we are finding out all the details of the incident. We hope that this history-another joke press.
Otherwise beloved Durov can hold accountable.