In the underwater kingdom of the Gulf, you can swim with more than 450 species of tropical fish that live here. Some of them are endemic to the region of Hawaii.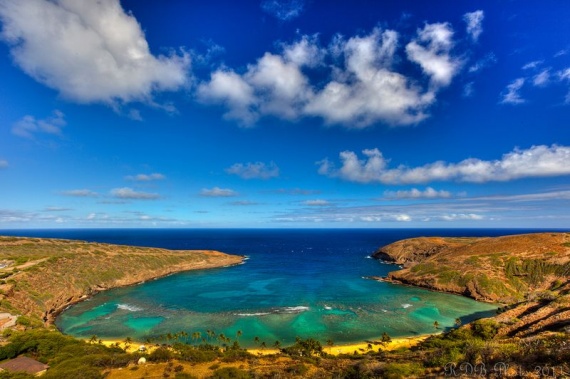 In addition, there is replete with amazing coral reefs. The most visited tourist season - it's summer and winter.

In fact, Hanauma Bay is a nature reserve, which is aimed at the protection and protection from undue influence on the fragile and beautiful ecosystem of the Gulf.
Absolutely every guest Hanauma Bay must watch a short educational film before you go to the magnificent beaches.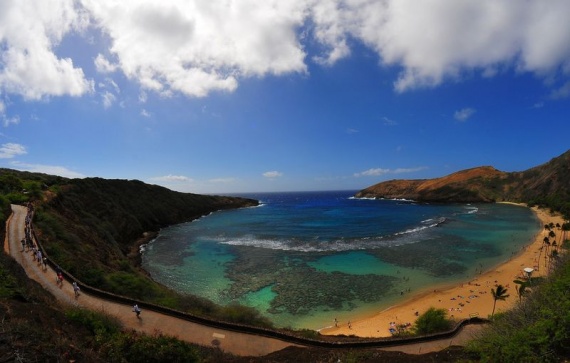 It is important to know that Hanauma Bay closed to visitors every Tuesday, as measures to protect the environment.