Hanauma Bay Beach (Hanauma Bay), located in the south of the island of Oahu, in the flooded crater is
the best beach in America in 2004. Water sports enthusiasts and divers consider it one of the best in the world.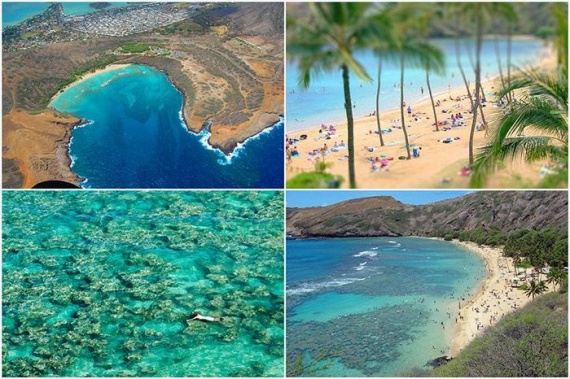 Hanauma Bay Beach (Hanauma Bay) - the most beautiful and famous beach of the Hawaiian island of Oahu.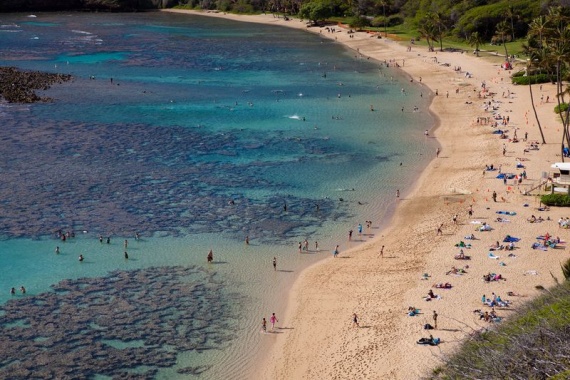 The beach is a quiet enclosed bay, which is the crater of an extinct volcano, and is perfect for a beach holiday and bathing.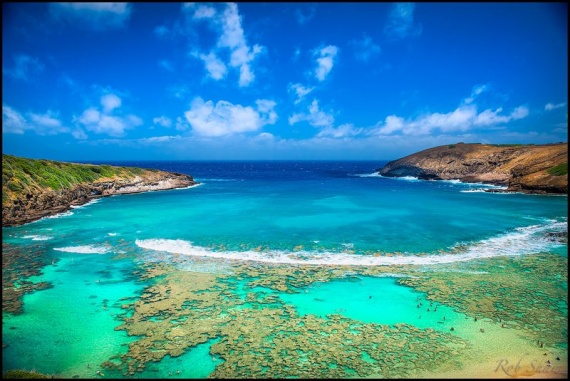 But first of all this beach is famous for its clear waters and rich marine life. Here, the largest coral reef in Hawaii.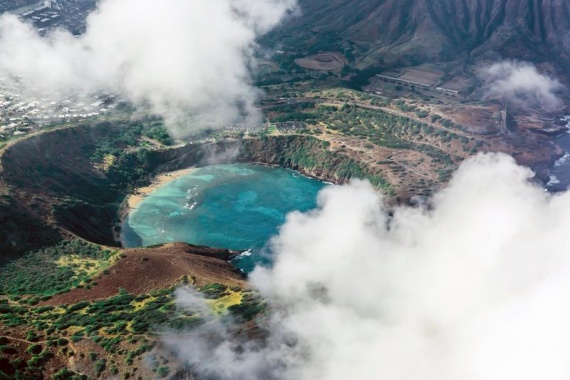 Hanauma Bay is the most famous diving spots in Oahu.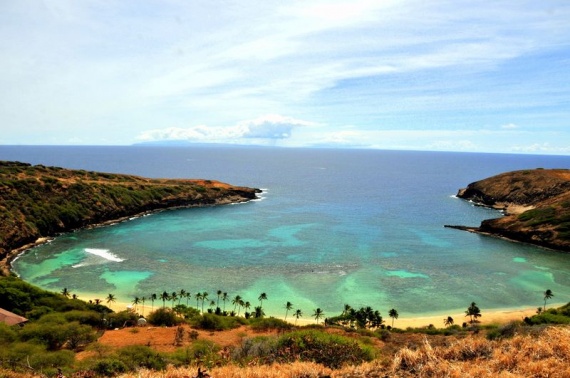 In the underwater kingdom of the Gulf, you can swim with more than 450 species of tropical fish that live here. Some of them are endemic to the region of Hawaii.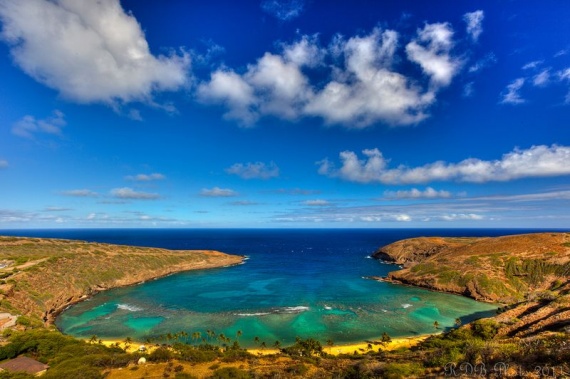 In addition, there is replete with amazing coral reefs. The most visited tourist season - it's summer and winter.

In fact, Hanauma Bay is a nature reserve, which is aimed at the protection and protection from undue influence on the fragile and beautiful ecosystem of the Gulf.
Absolutely every guest Hanauma Bay must watch a short educational film before you go to the magnificent beaches.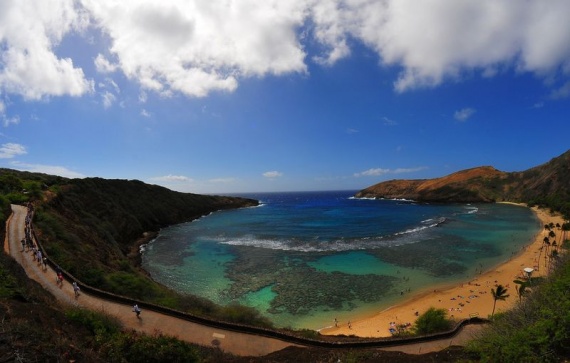 It is important to know that Hanauma Bay closed to visitors every Tuesday, as measures to protect the environment.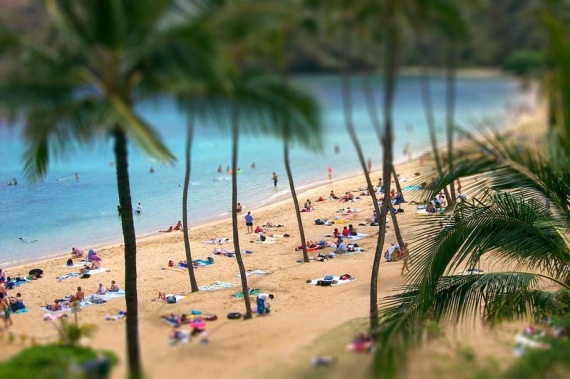 Hanauma Bay - a true tropical paradise, consisting of a white beach with lush greenery, which is complemented by a wealth of marine realm and coral reefs.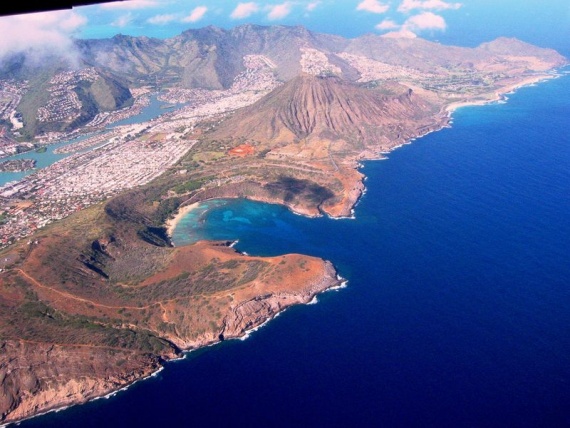 In the 18th century Hanauma Bay was a favorite fishing spot Hawaiian kings, and today it is protected as a nature reserve, because it is home to a unique tropical fish.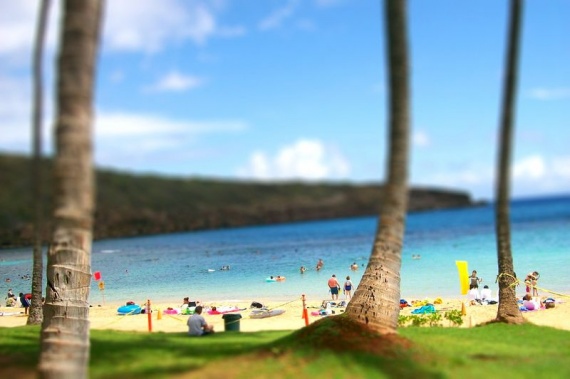 The reserve is under strict control. One day about 3 million tourists visited Hanauma Bay for a year, but today that number has dropped dramatically.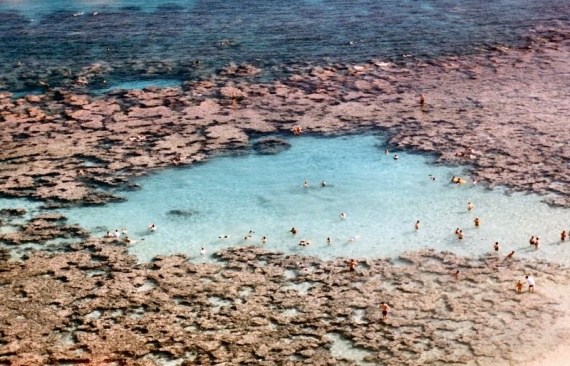 Bay is visited annually by about 1 million. People, and every day is a rest of about 3,000 people.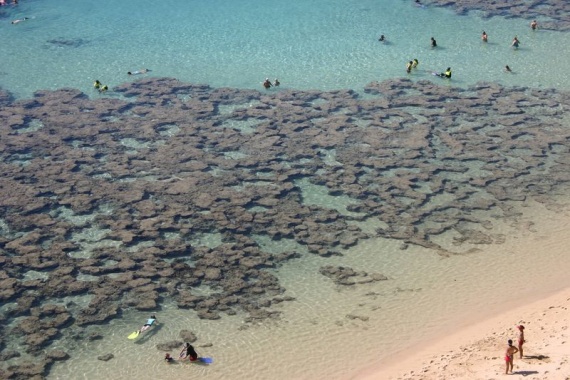 In 1967 was based organization that works to protect rare sea creatures.
Some hiking trails here go along the coast and along the ridge above the bay with a breathtaking view of the entire Hanauma.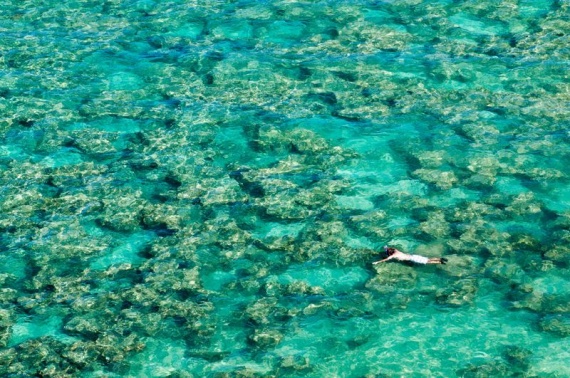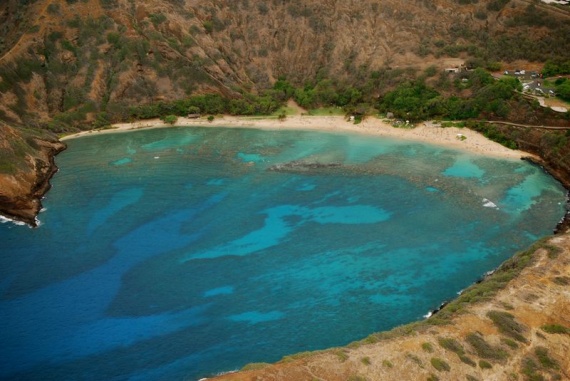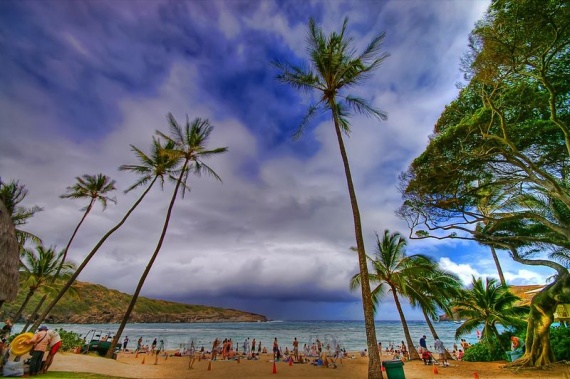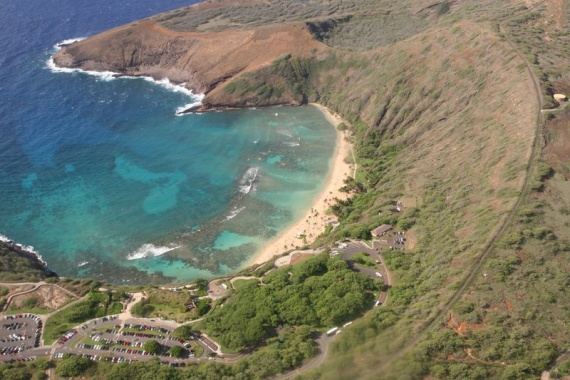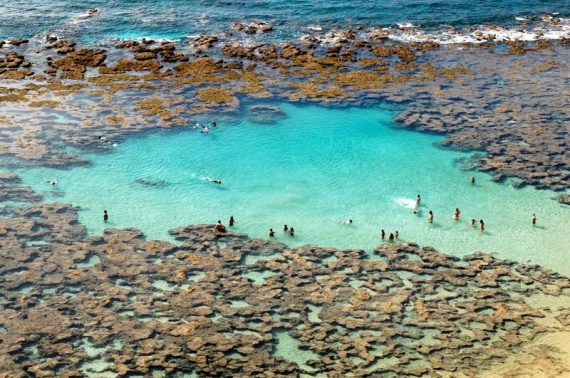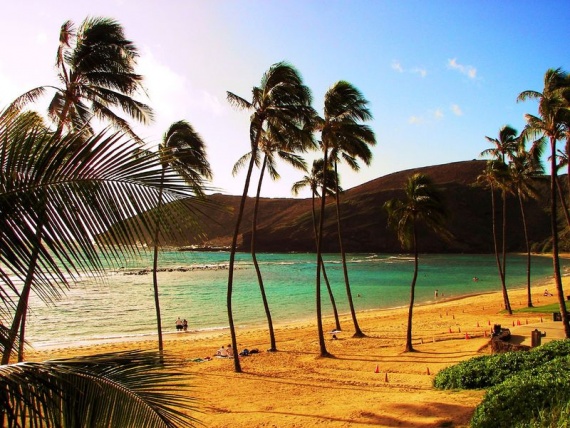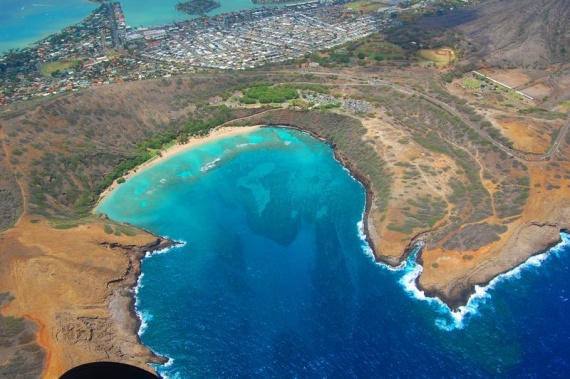 Source: bigpicture.ru