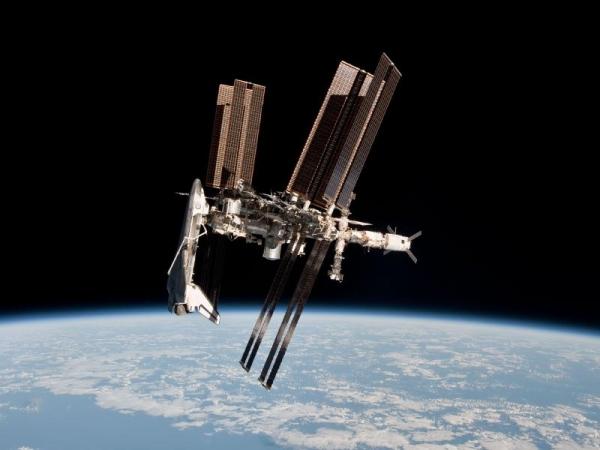 Photographing and videotaping the station held in late May with the spacecraft "Soyuz TMA-20" before returning to Earth the crew commander Dmitry Kondratyev (Roskosmos), flight engineer Paolo Nespoli (European Space Agency) and Catherine Coleman (NASA).  
Back in late February, the ISS partners considered the idea of ​​photographing hold station to which in early March were both docked ships of all participating countries - Russia ("Union" and "Progress"), the US (the shuttle "Discovery"), Europe (space Truck ATV-2 "Johannes Kepler") and the Japanese transport ship HTV-2 "Konotori." For the photo shoot was supposed to lead to the Union Station circled, but the idea was not implemented for security reasons.
Proposal for taking pictures of the ISS with the shuttle docked to it "Endeavour" was seen in a few weeks, NASA and the Russian Space Agency experts. It was decided that circled the station for her photography could be carried out precisely with the help of the "Soyuz TMA-20" before returning to Earth.
Undocking from the ISS took place normally. After the ship separated from the module "Dawn", he walked away from the station at a distance of 180-200 meters, which was hovering. Members of the crew spent photographing and videotaping high resolution through the window of the "Union" while turning the station and its stabilization.
The images can be clearly seen how the Russian "Soyuz" and "Progress" and the European "Kepler" and the American shuttle.