In New York, there is an interesting flat-transformer called Life Edited, it has everything you need for a normal life.
Although it is a very small area - 39 square meters.
Almost square apartment with a living room and office, which are converted into a bedroom, and a telescopic dining table and chairs, hiding in a modular cabinet.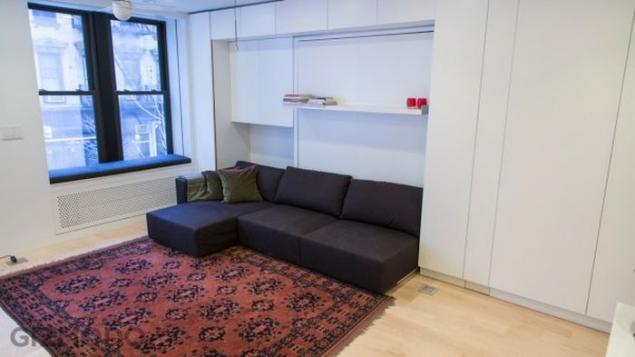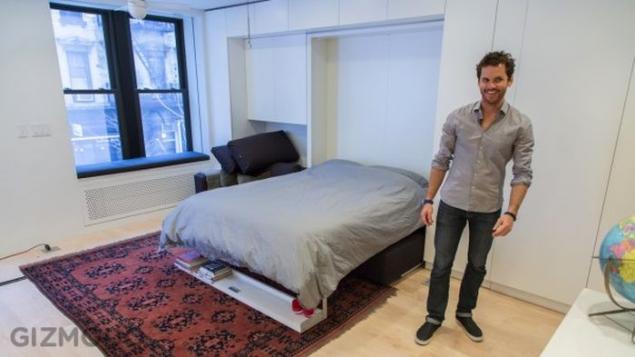 In addition, there is even a guest area with two beds, a fold-out wall, home projector, spacious storage room, kitchen and bathroom.
Light colors visually expand the space and contrasting color pieces of wood and warm hues enliven it.