Children who are following in the footsteps of their famous parents models.
1. Patrick Schwarzenegger
In Los Angeles recently, new advertising big boards, which depicts the son of Arnold Schwarzenegger and Maria Shriver. 17-year-old Patrick Schwarzenegger is the new face of denim brand Hudson Jeans. According to him, the idea to engage in this kind of work he has filed a mom, and it tends to go in that direction. But he also wants to go, and his father's footsteps in the field of cinema.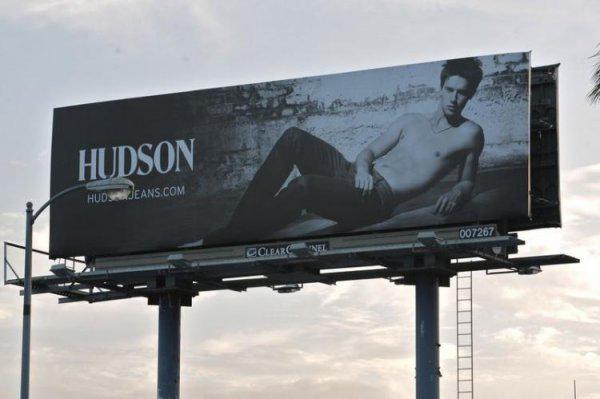 2. Riley Keoh
22-year-old Riley Keoh - granddaughter of Elvis Presley and Mary, and daughter Lisa Marie Presley and musician / actor Danny Keoha. She was only 14 years old when she made her debut in the modeling industry, reaching the podium at the 2004 show Dolce & Gabbana. This August, she appeared on the cover of Vogue magazine along with her mother and grandmother.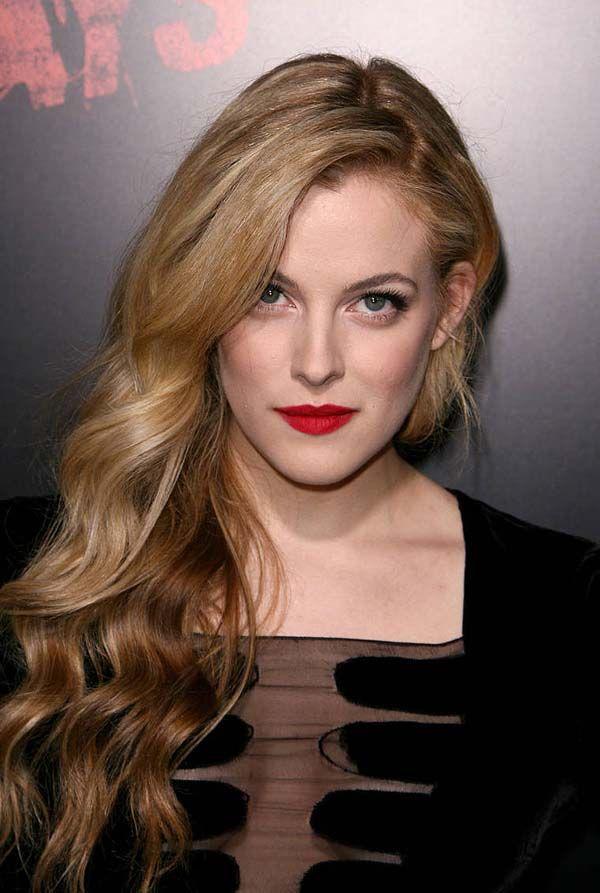 3. Zoe Kravitz
22-year-old Zoe Kravitz, daughter of Lenny Kravitz and Lisa Bonnet, is best known for his roles in the films "X-Men: First Class" and "The Brave." But it also works as a model. In 2009, she became the face of the fragrance Princess by Vera Wang, as well as its variety Preppy Princess in 2011, which advertised for the magazine Elle. In an interview with ASOS Kravitz admitted that despite the fact that he was only in his early career, but is already quite successful and is not sold for money, as many young girls. She believes that her success irritates many people.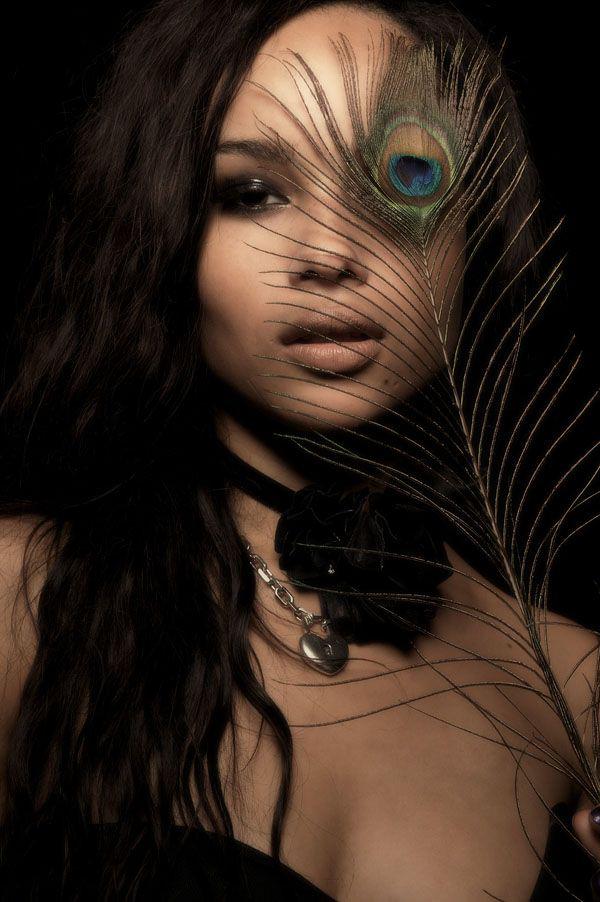 4. Georgia May Jagger
Not surprisingly, with such parents, as a supermodel Jerry Hall and Mick Jagger, member of the Rolling Stones, 19-year-old Georgia May Jagger began a successful career in the world of show business. Along with advertising denim brand Hudson Jeans (this is engaged and Patrick Schwarzenegger), Jagger graced the covers of magazines. She has worked with the fashion house Chanel, and in 2010 received an award as a model, during the ceremony of British Fashion Awards. role model Jagger says his mother. In an interview with the London Evening Standard she said that my mother always helped her advice and be taught what it really is. She also advised always to enjoy life and not try to force yourself to do something by force.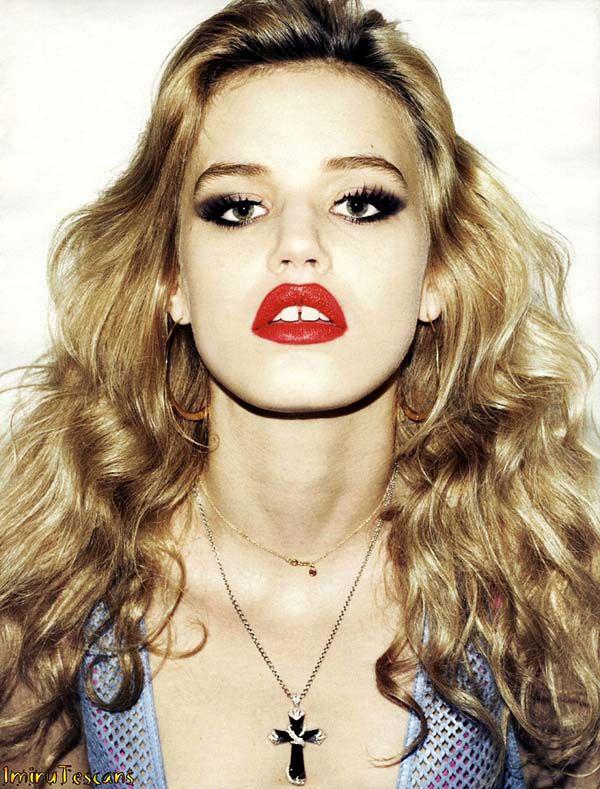 5. Elettra Rossellini
Elettra Rossellini - Isabella Rossellini's daughter and her ex-husband Jonathan Viderman, held management positions at Microsoft, in the past also worked in modeling. She started modeling in college, participating in a photo shoot for the brand Abercrombie & Fitch, Bruce Weber removed. Later, 28-year-old model worked for two years in Milan. For spring 2011, she appeared in an advertising campaign Banana Republic. She also changed her mother as a person Lancome.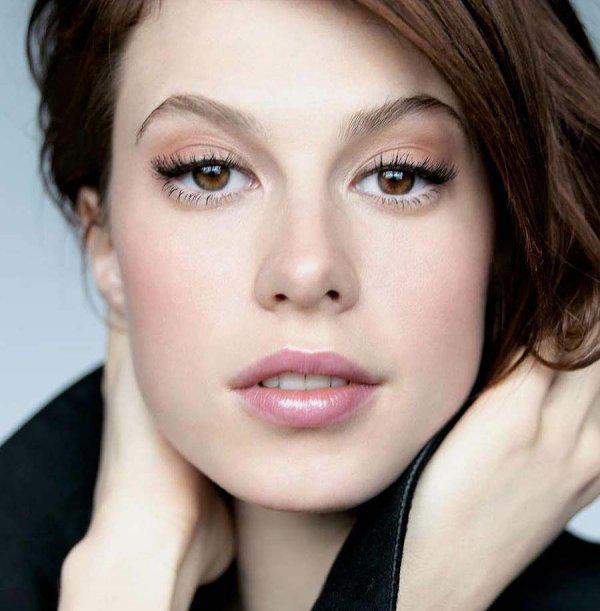 6. Mia Tyler
Parents are Mia Tyler of Aerosmith lead singer Steven Tyler and actress and model Cyrinda Foxe. She works as a model «plus-size». Mia began her early career in show business. In 17 years, he participated in a reality show on MTV «House of Style». She took part in the show «Celebrity Fit Club» and «Really Rich Real Estate». Tyler was also a judge on the transfer of «Pretty Wicked». In 2009 she founded her own clothing line called Revolution 1228. The blog Suicide Girls 32-year-old Mia Tyler said that, although born in a famous family, never sitting on his father's neck and did not spend his money. By doing so she is trying to show people that this is the same as all.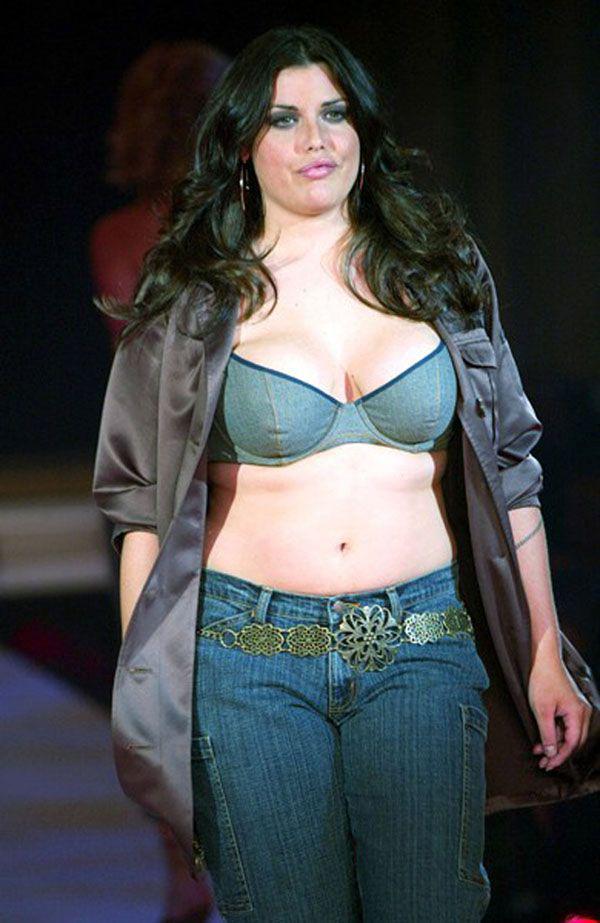 7. Daisy Lowe
Daisy Lowe is the daughter of singer Pearl Lowe, who later became a fashion designer. Her modeling career began at 2 years. She posed for the covers of magazines such as Tatler, Vogue, GQ, Marie Claire and Interview. She participated in the fashion show collections for Nanette Lepore, Charlotte Ronson, and Vivienne Westwood. When she was 14 years old, he bursts into a terrible scandal. As a result of the paternity test revealed that her real father is Gavin Rossdale (currently married to Gwen Stefani). But she did not want to drama somehow influenced her. In recognition of Law, many regretted it, and it's very annoying. She said that there is no point to feel sorry for yourself all the time. It is only necessary to go through all this and become stronger.
8. Alexandra and Theodora Richards
At the party group The Rolling Stones Keith Richards once two daughters engaged in the modeling business. Mother Alexandra and Theodora is a model Patti Hansen. The girls are now 25 and 26 years respectively. They started their career at the age of 15 and 16 years old when she starred in a photo shoot for a Tommy Hilfiger. In March this year, Theodora had problems with the law. Police found her portraying graffiti on the wall of the convent in New York. In her bag found marijuana and hydrocodone pills. Alexander appeared on the covers of magazines twelve.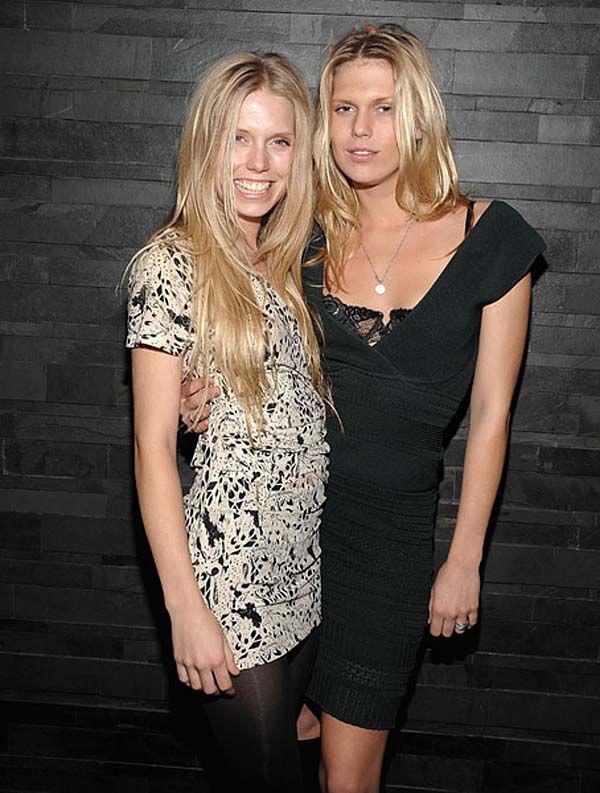 9. Dree Hemingway
Dree Hemingway is a great-granddaughter of Ernest Hemingway. 23-year-old dancer has become a model. The daughter of actress Mariel Hemingway participated in shows for Shiatzy Chen, House of Holland, Karl Lagerfeld, Giles, Chanel and Rue du Mail. She gave several interviews to magazines Harper's Bazaar, iD, V, W and Vogue. When Gianfranco Ferre announced that Hemingway is the new face of its advertising campaign, creative directors have unanimously declared that the chosen model due to the inherent its free and fearless nature of femininity.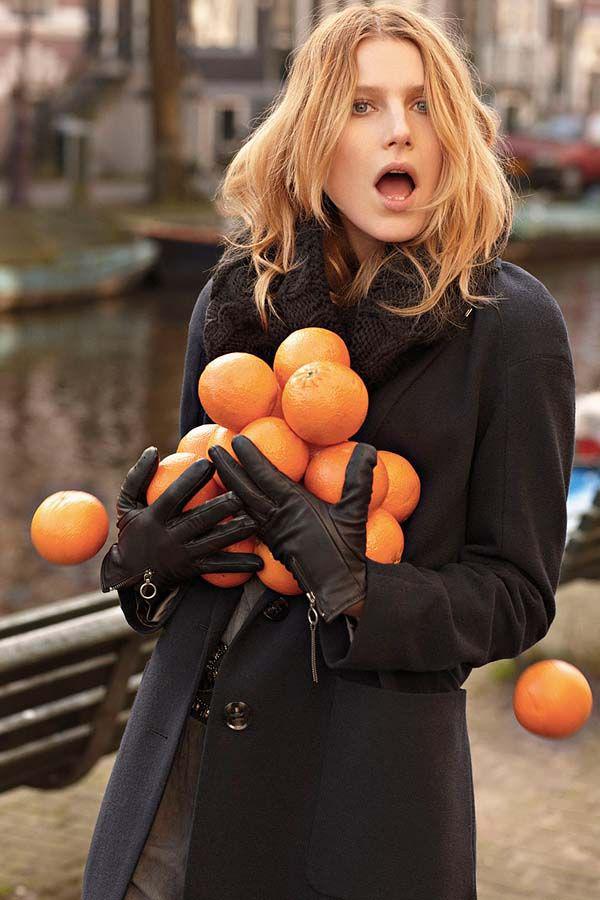 10. Lou Doillon
I do not often see girls who wear dreadlocks 9 years, and 11 be doing tattoos and pierced tongue. But what can you expect if your father - a famous French director Jacques Doillon and her mother is a British actress and singer Jane Birkin? Now Lou Doillon 28 years. His film career she began starring in the 1987 film "Kung Fu Master", where she played the daughter of his mother. She then went on to appear in films, one of her latest works is the film «Naked in London». It is the face and muse of the brand Givenchy, and in 2007 shot for the calendar Pirelli. Oddly enough, the idea of ​​business model do not support the mother of Lou and her father. He advised earned money to invest in the production of low-budget films, which will undoubtedly bring benefits in the future.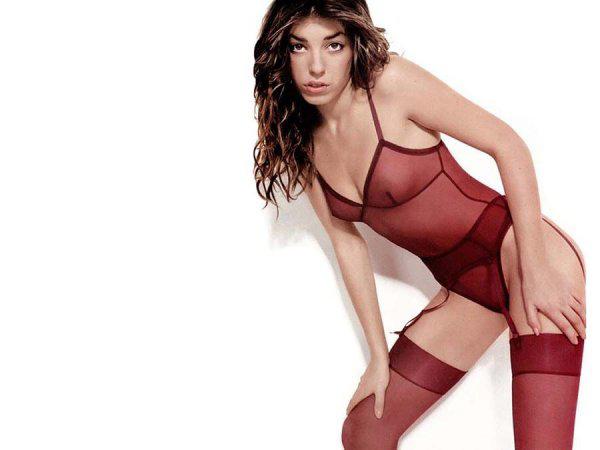 11. Bria Murphy
Bria Murphy, daughter of comedian Eddie Murphy and model Nicole Murphy, was announced last January, the new face of the brand Dark & ​​Lovely, the leading manufacturers of hair care products for African-American women. She began her modeling career when she appeared in the video of the singer Gucci Mane «Spotlight». Also appeared on the show America's Next Top Model. Bria is working with Dark & ​​Lovely Campaign to attract new staff. In an interview with Essence magazine, she advises aspiring models just be confident in yourself and never give up. All you get when you invest in the work of their energy, time and hard work.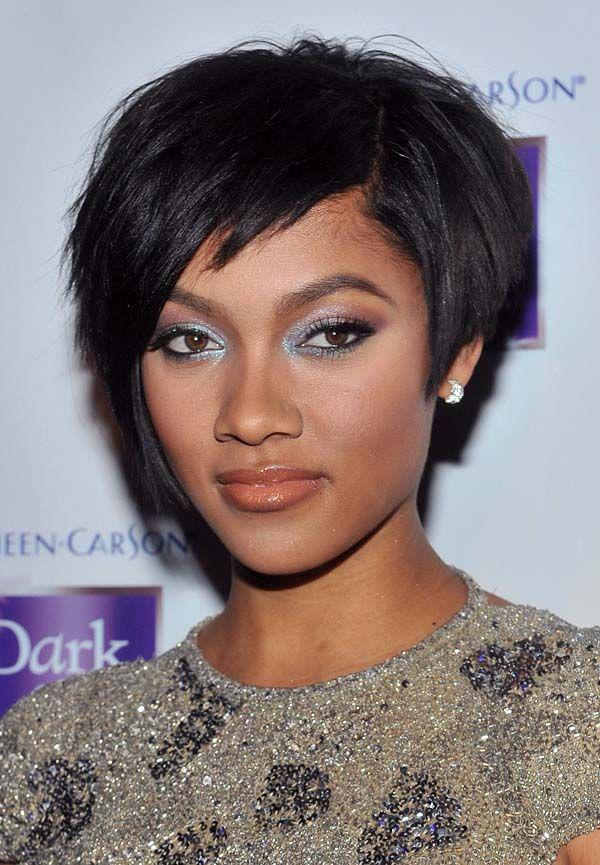 12. Lydia Hearst
26-year-old Lydia Hearst is the granddaughter of publishing magnate William Randolph Hearst, the daughter of the victim as well as the kidnapping of Patty Hearst. She lived like a normal child in Wilton, Connecticut, until it was noticed Steven Meisel fashion photographer. While she was at Sacred Heart University. Her first work was the appearance on the cover of Italian Vogue. Later Lydia appeared on the pages of magazines such as Harper's Bazaar, GQ and Elle. She posed for the brands Louis Vuitton, Moschino, Prada, and DKNY. Hurst starred in two films of independent cinema, presented at this year's Toronto film festival festivals and Sundance.