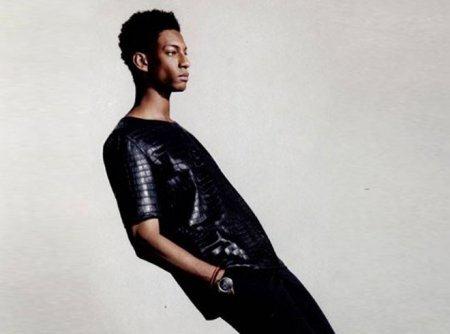 It is not the first day of the buyers of the New York boutique Hermes, situated on a picturesque street, Madison Avenue, diva given. Recently, this is not the cheapest store was brought from the French fashion house's exclusive new collection of clothes. Among other interesting things was hard to see in a normal-looking black leather shirt this exclusive, one-of-a-kind and the price, which amounted to 91 thousand 500 dollars.
Looking at the price tag can be involuntarily flinch. But the point is that the skin is not easy, and crocodiles. Now you can take the money for the entrance as people go to take a look at the most expensive in the world of men's shirts.
Although, if you look at the cost of items sold in the store, you can not be surprised figures on the price tag for this outstanding shirt. This year's collection for Hermes got really expensive. The average cost of any item of clothing from the collection "Spring - Summer" reaches $ 80,000!
PETA (Organization for Animal Protection), had already expressed their grievances to the manufacturer. According to them, "no one should be killed for the sake of creating something, and in particular, such a cheap-looking thing."