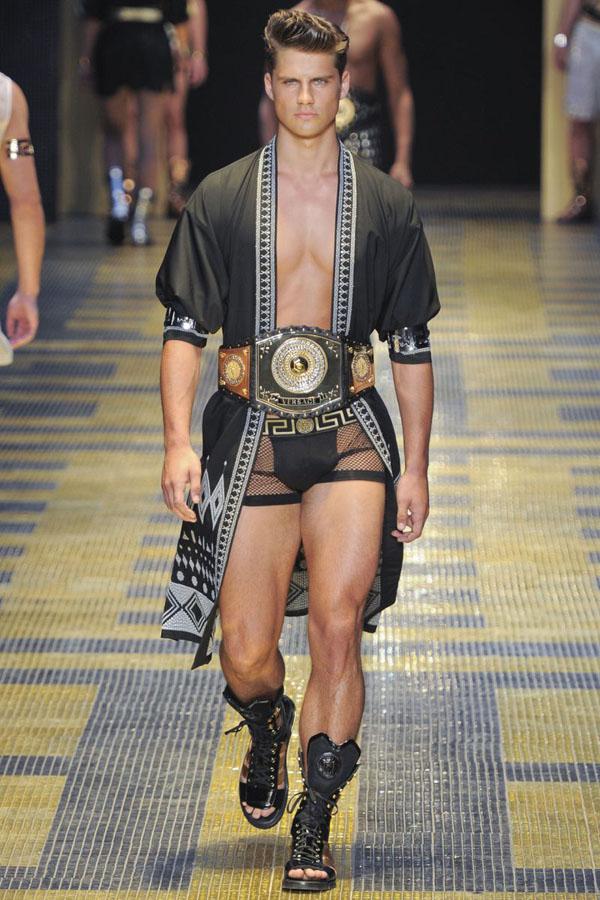 In today's fashion has tried almost everything, so even the famous designers create a truly strange collection.
The fashion house Versace presented the spring-summer collection 2013 for men's fashion week in Milan. Donatella Versace inspiring way going to die - gladiators. Models took to the catwalk in large belt over coats and jackets and shoes and sandals hybrids.
In addition to the gladiator costumes were presented and model casual, for example, Donatella invited fans of the brand have a large selection of costumes. A remarkable piece of steel large gold buttons on jackets and vests. Curious and accessories - handbags, fastened to clothing in the style of holster made of leather metallic shades. Generally, metallic luster in this collection enough - designer not restrain himself.