You, of course, have seen the grand opening ceremony of the Olympic Games 2014 in Sochi. Therefore, in this post for you all the fun that escaped the attention of most viewers. This is a view from behind the scenes - the eyes of athletes, speakers, volunteers and other participants in the events.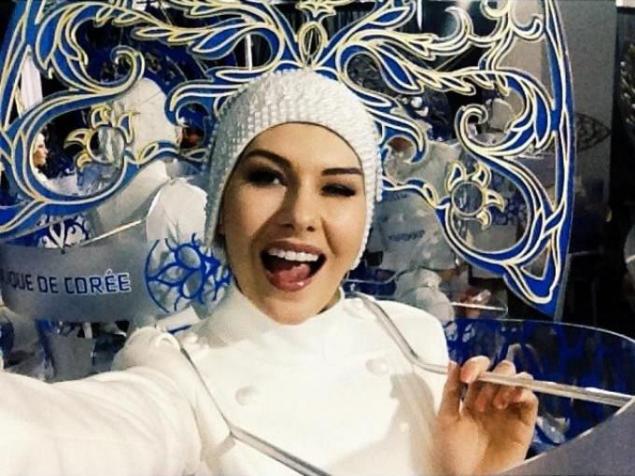 1.Komandy going to the opening ceremony. Holland seems to have wondered if they did not go on the bikes ...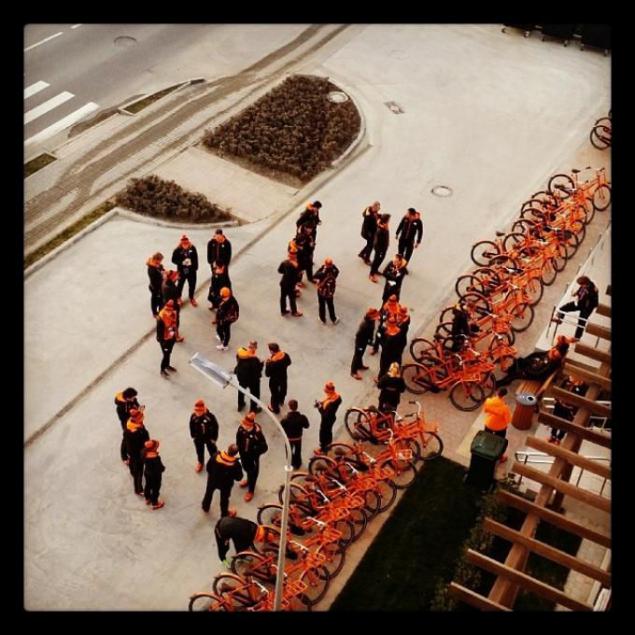 2. The French, as expected, the most stylish.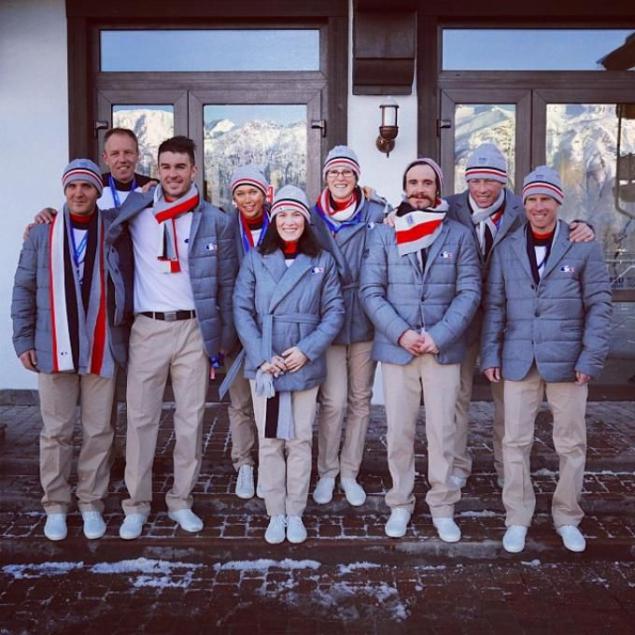 3. "Maria SharapovaMariaSharapova preparing for the airwaves. Recall that in Sochi, she works as a commentator »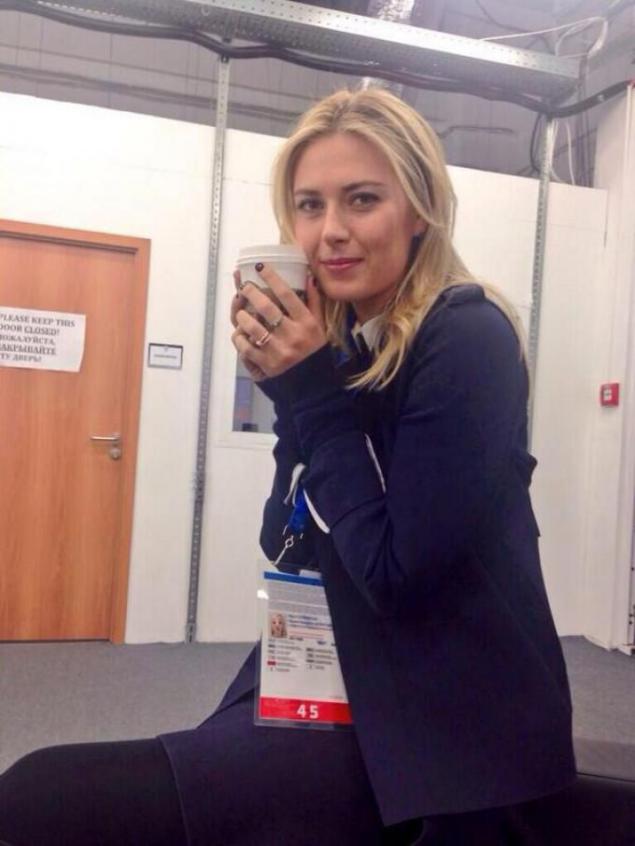 4. Photo on memory. Perhaps with future champions.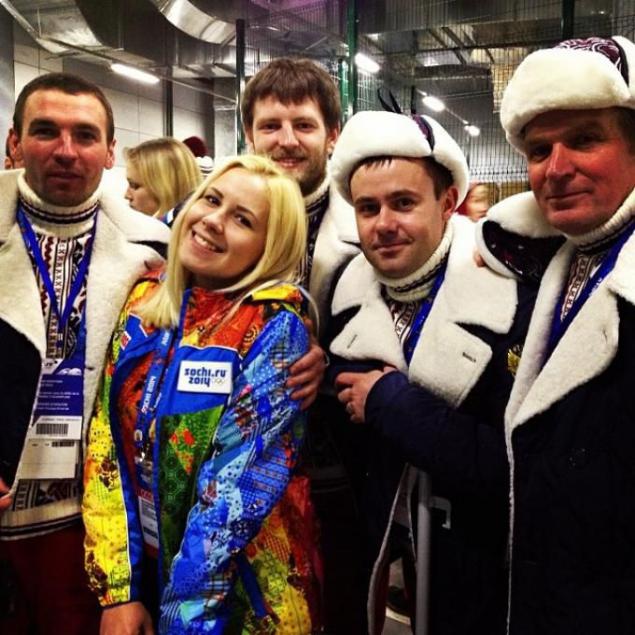 5. And, of course, one of the most famous members of the Olympics - the Jamaican bobsledder!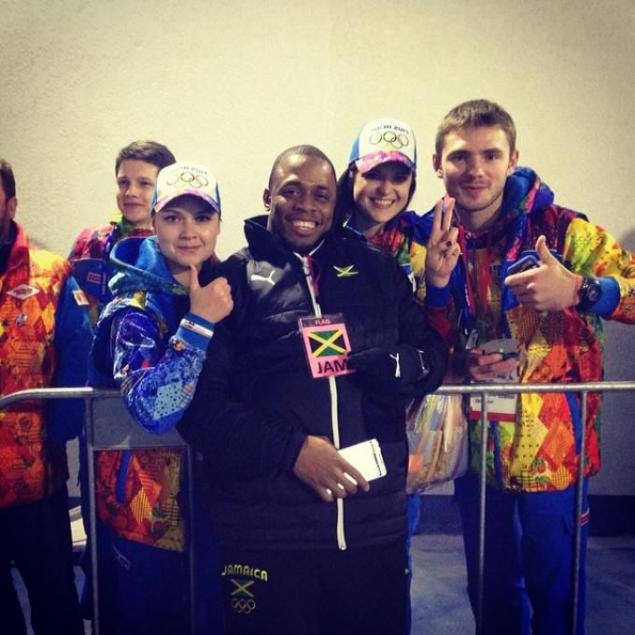 6. kokoshniki waiting for their heroines ... is about to begin!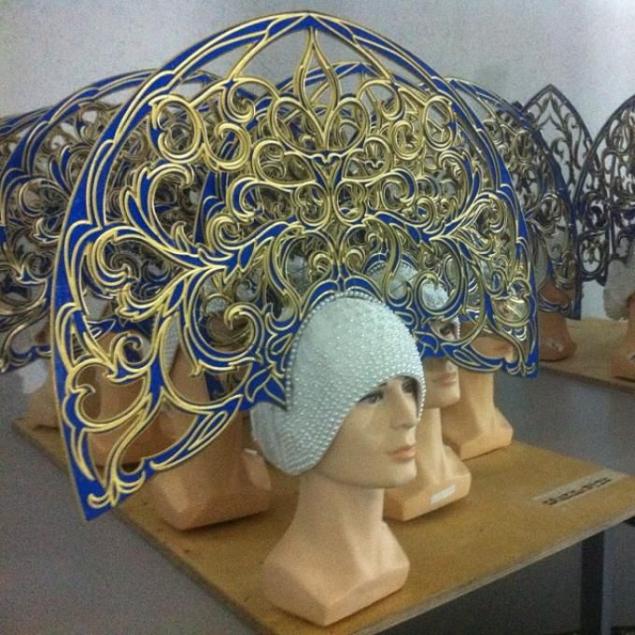 7. Teams are ready to exit. Kazakhstan.
8. Olympic "selfi." USA.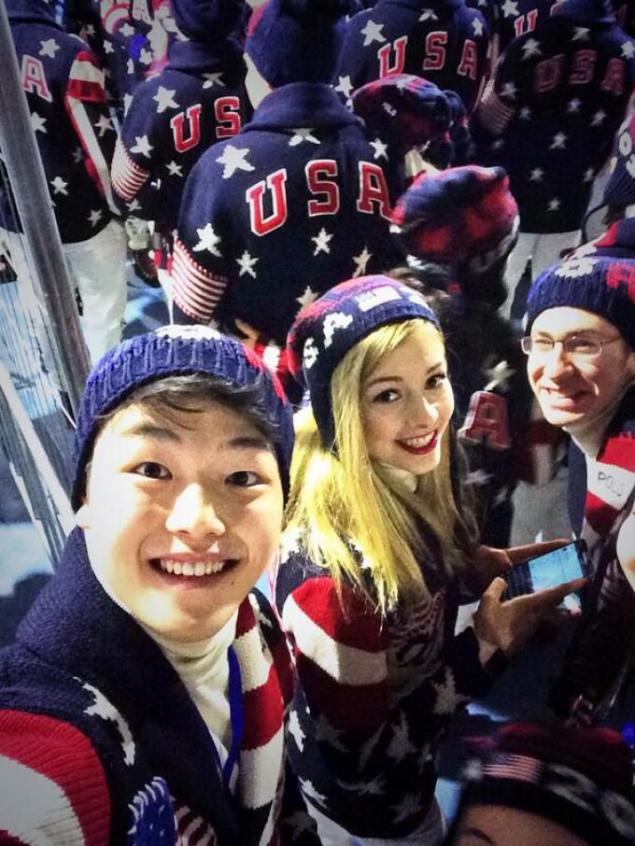 9. American TV crew at work.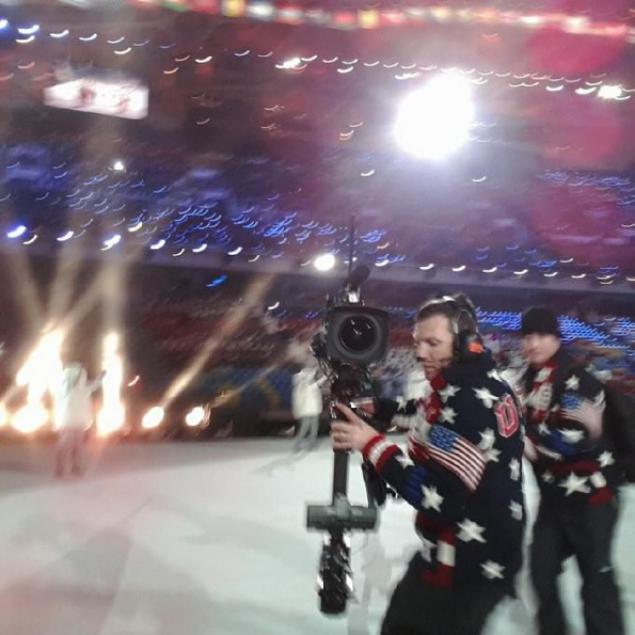 10. Japan with her ... I wonder how these positions are called beautiful girls? - Bearer plates? .. If someone knows - share! :)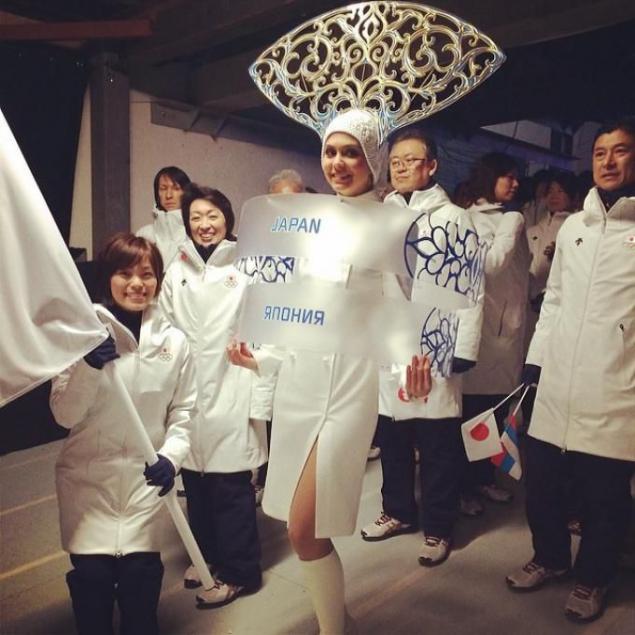 11. commentary positions.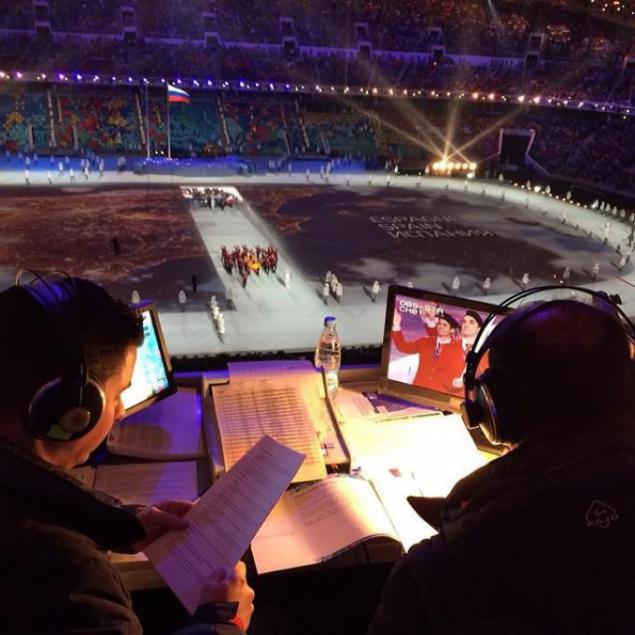 12. Photographers bit cramped ...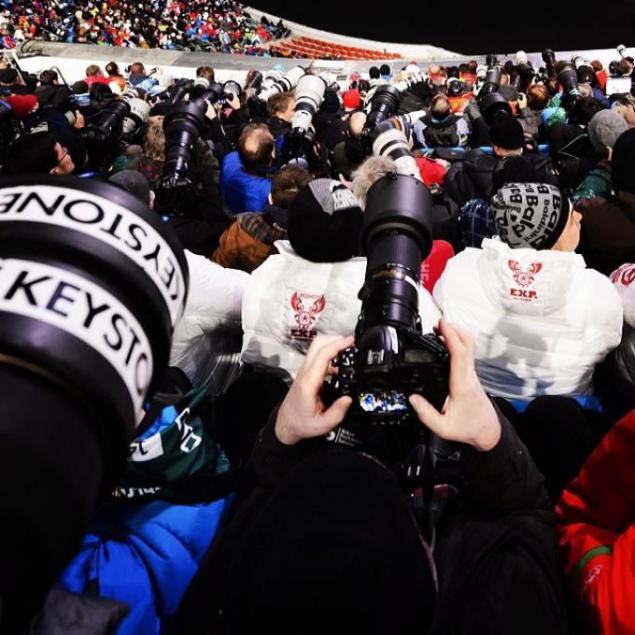 13. Athletes taking pictures with mascots of the Olympics. Slovenia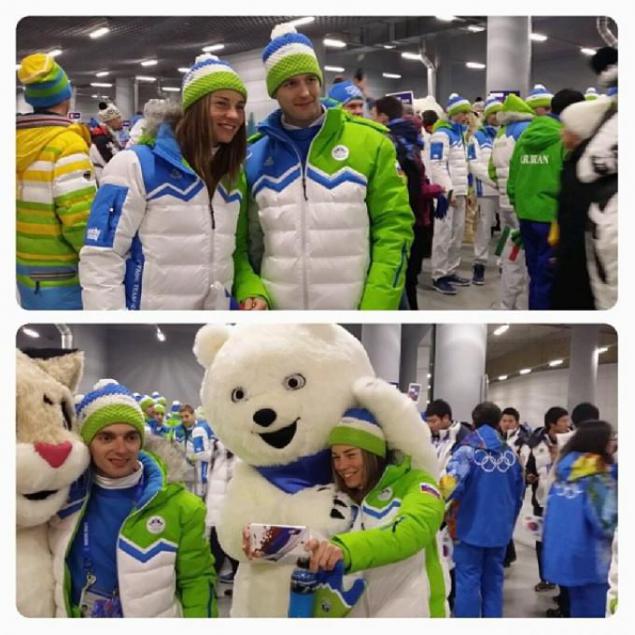 14. Turkey.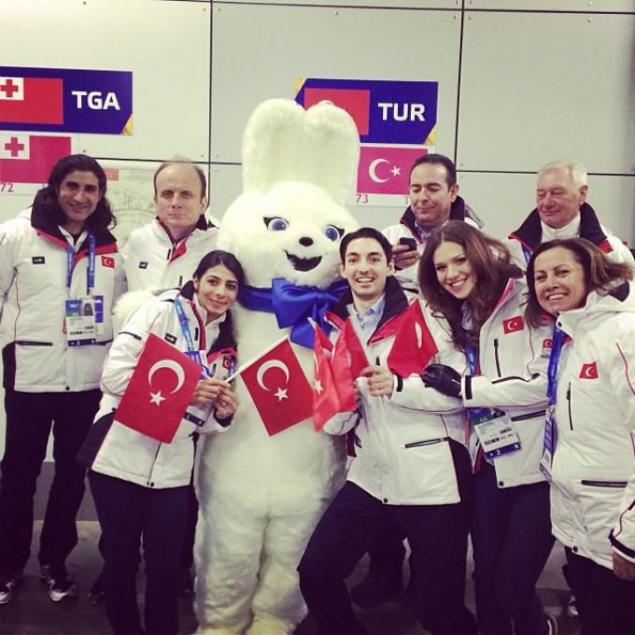 15. Detected master of ceremonies Ivan Urgant!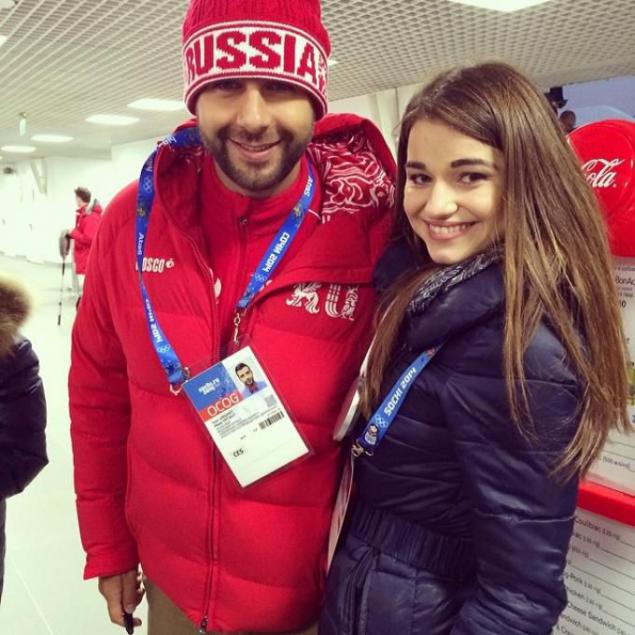 16. Alina Kabaeva, which, contrary to rumors, has not lit the Olympic flame, even though it was very close. Here she is sitting next to Elena Isinbayeva.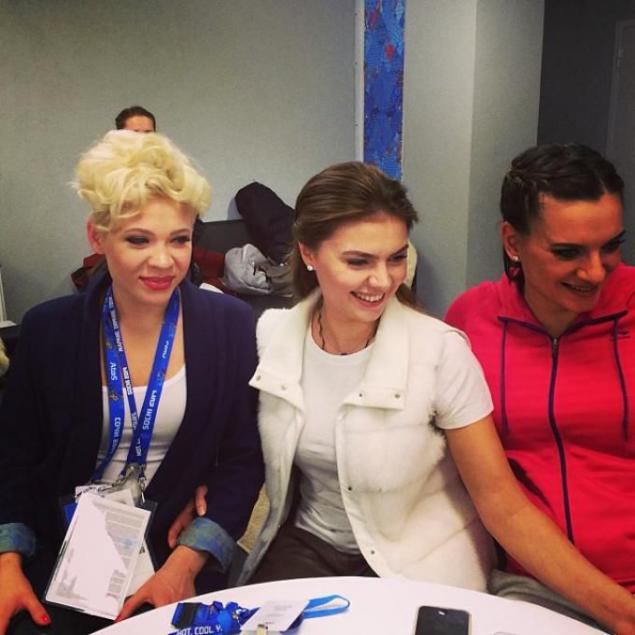 17. Olympians take their places in the stands. Julia Lavrentiev skater from Ukraine.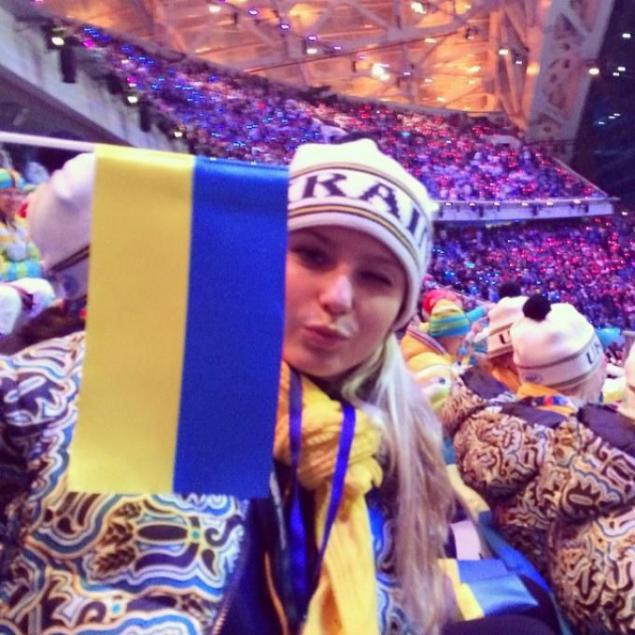 18. Aimee Fuller and Jenny Jones, snowboarders from the UK.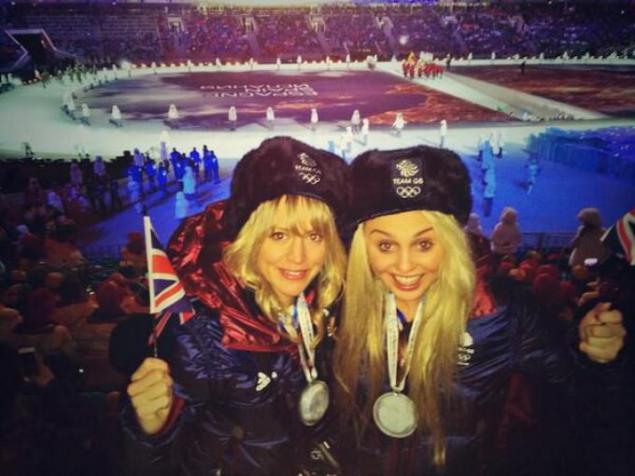 19. Team Lebanon in full.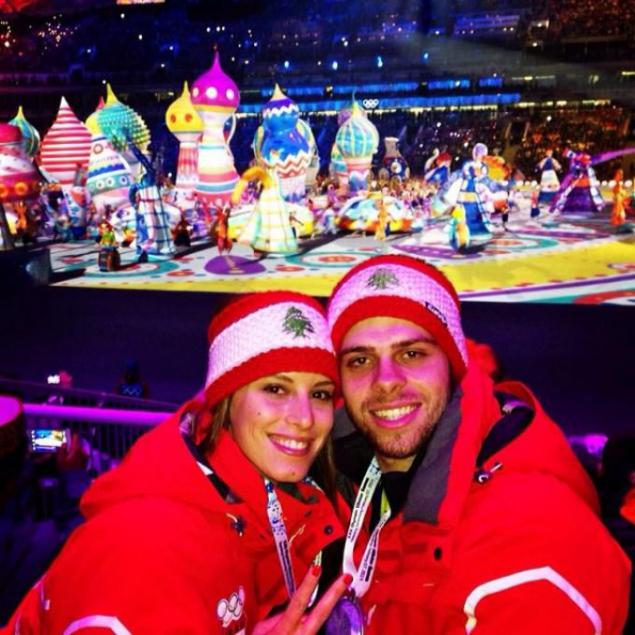 20. By the way, in addition to sleeping peacefully Medvedev, in the stands was discovered and disgraced former mokovsky Mayor Luzhkov.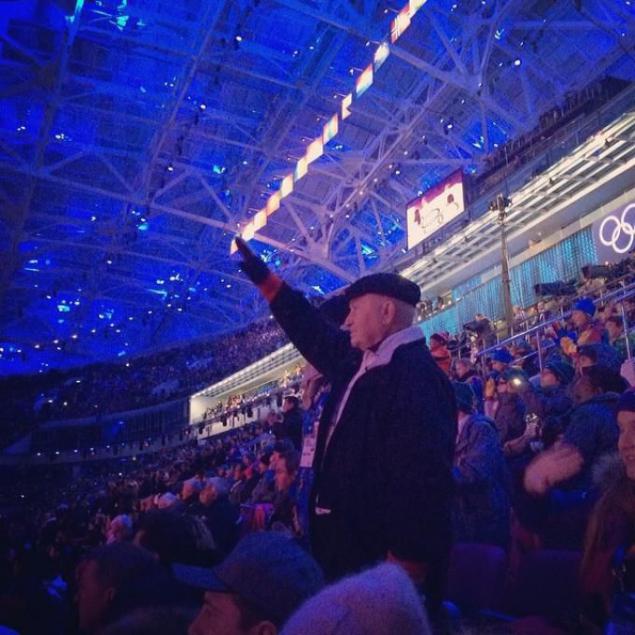 21. Leonid Rudenko - the first DJ in the world working on the opening of the Olympic Winter Games.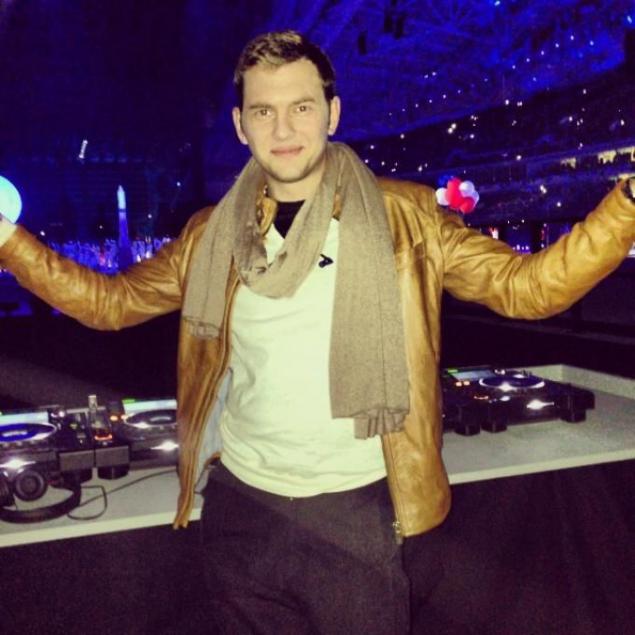 22. Canadian bearded.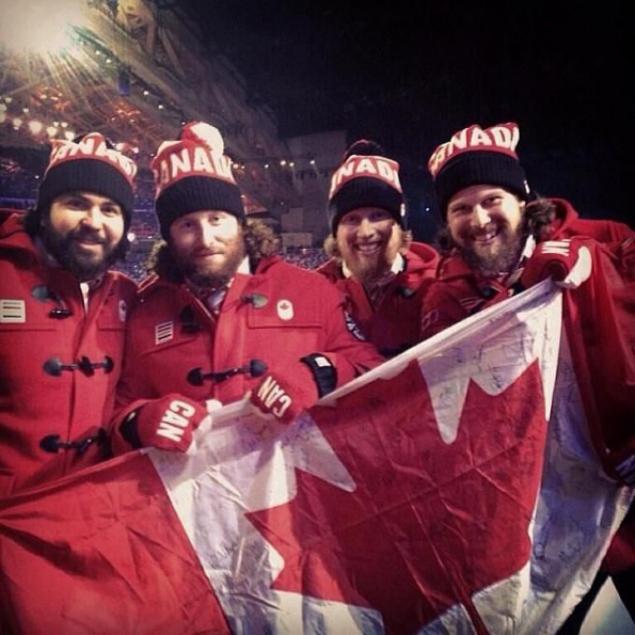 23. New Zealanders do «Haka» in front of their standard-bearer. Unfortunately, we do not have a clue what it is ...
24. Do you know who was carrying a sign Russia? - We found out everything for you! It Irina Shayk - model, best known as the girlfriend of dreams half the world's women football player Cristiano Ronaldo.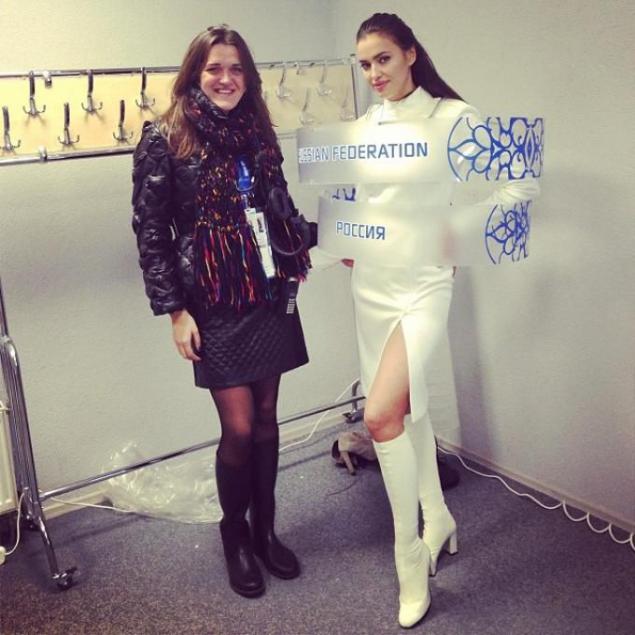 25. Here it is, is preparing for his honorable and responsible mission.
26. And now all the attention it deserves actors and dancers!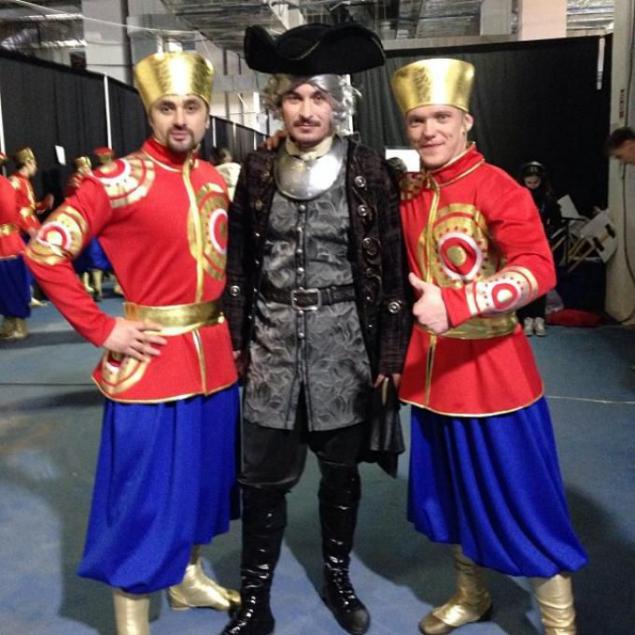 27. Ballet. Hussars, as expected, with champagne!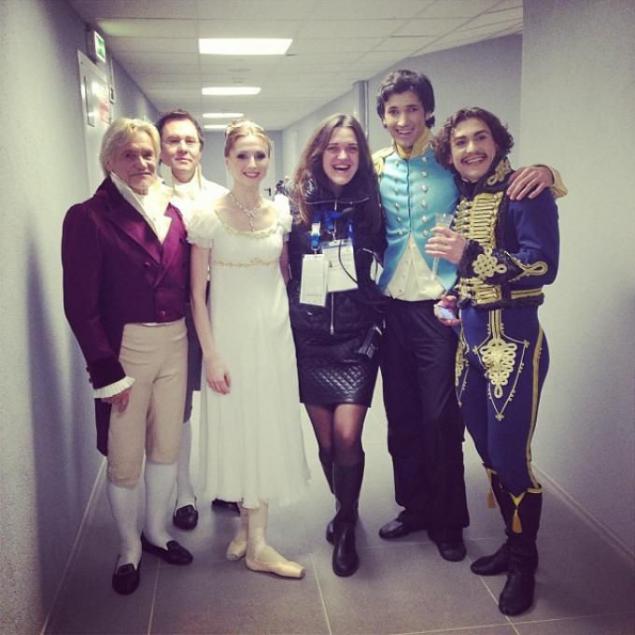 28. Group Shot "of the twentieth century."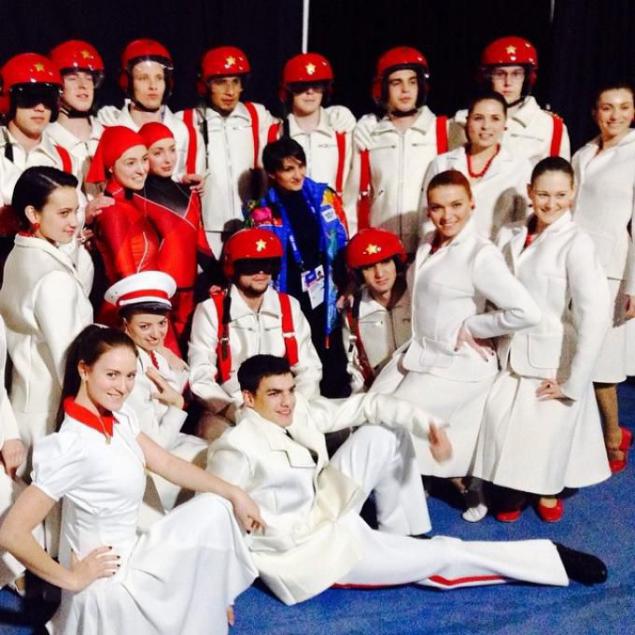 29. "Slavs".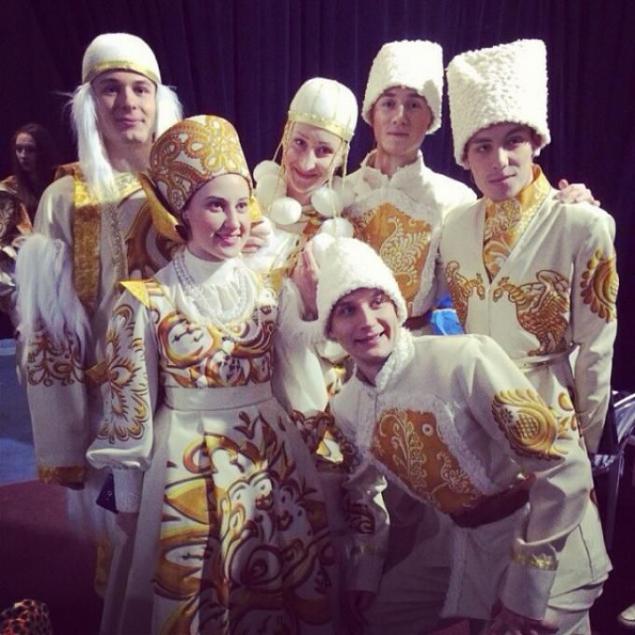 30. "Imperial Russia».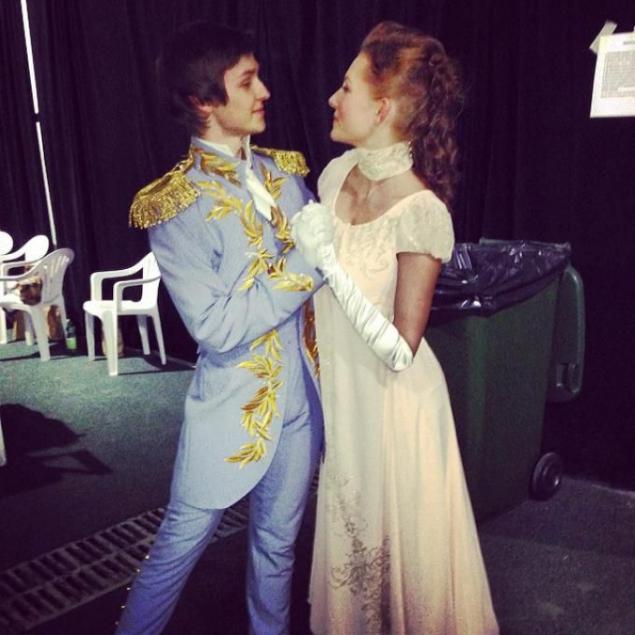 31. "Industrialization».
32. Beauties! Athletes! Komsomolskaya!
33. exciting time behind the scenes.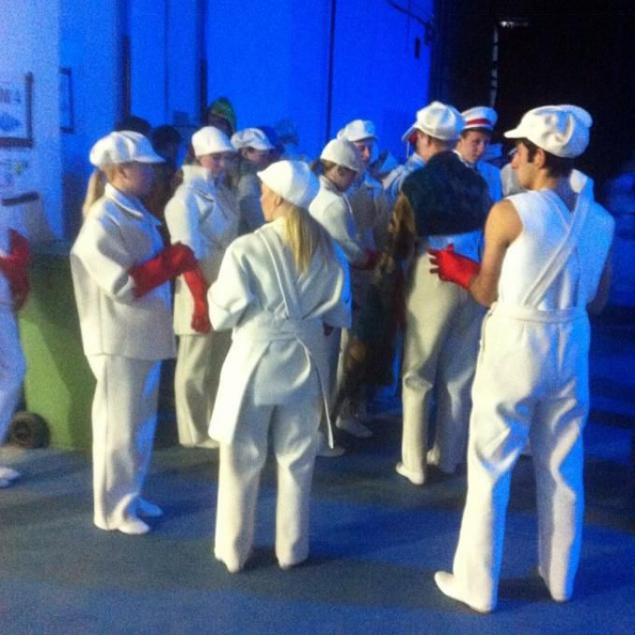 34. "Imperial Russia. Last Exit. »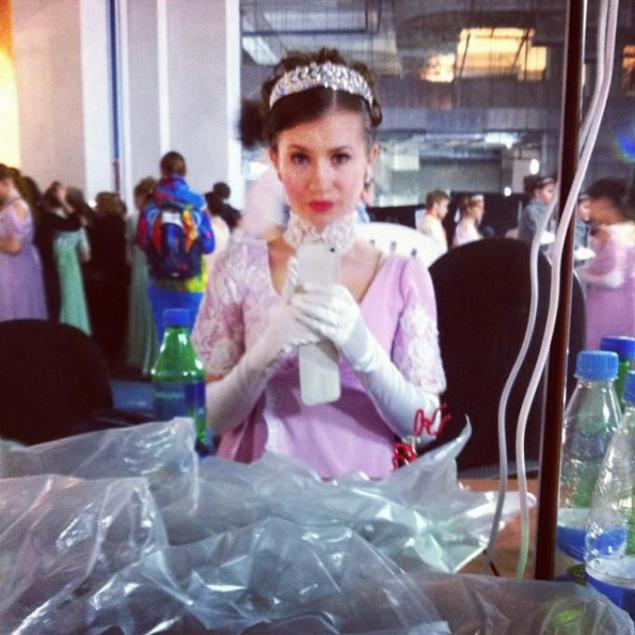 35. Everything! The ceremony finished, all responsible can exhale.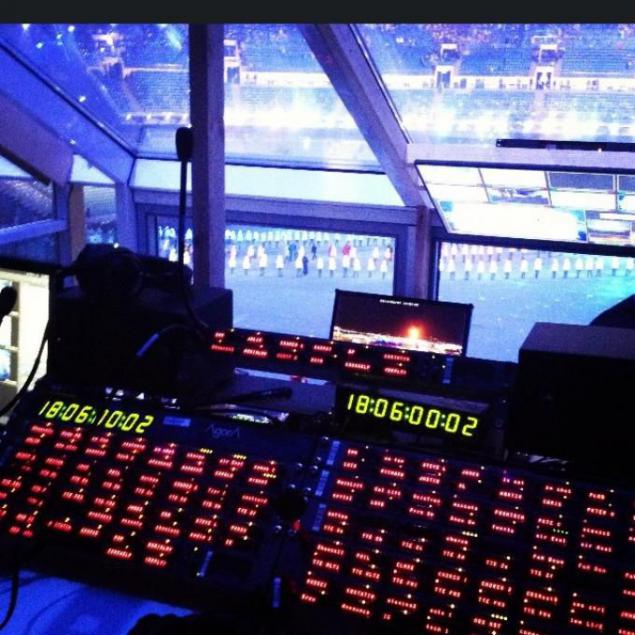 Source: bigpicture.ru