Nice to live not forbid! And if the house has a beautiful and convenient, it can be said that the owner of such a masterpiece real lucky. The most unusual design ideas are born in the minds of people at once. Many nurture their imagination since childhood. And in their 30-40 years create a home for unique projects.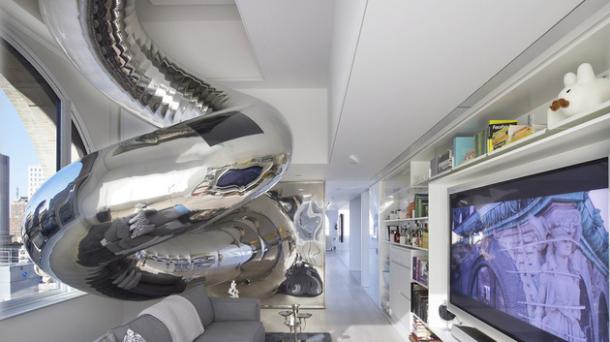 House built by architect David Notson, a native of New York City.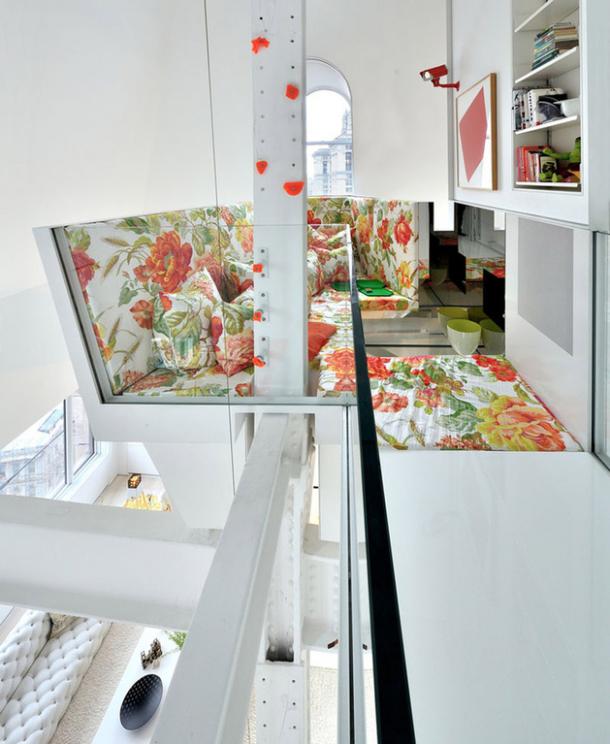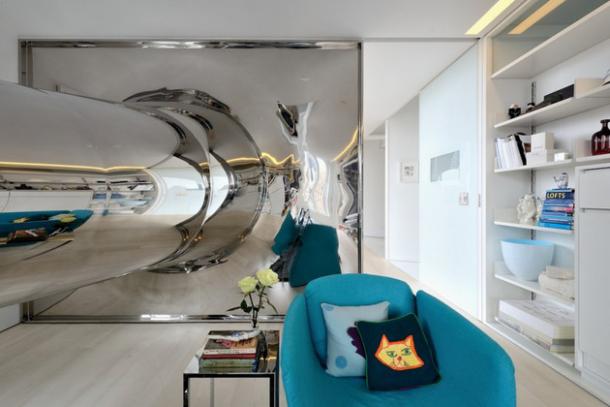 It is safe to say that a futuristic building - the only one of its kind. The author chose to combine minimalist design with graceful forms of the interior. Huge decorative steel tube completely functional, but perfectly underlines the avaricious strict geometry of the room in white tones.
I want to Wonderland, I would have it with you gone ...
Incredible house with stylish interior design elements created by Armin Blasbichler sketches studio, located in South Tyrol in Italy.
Multilayer fabulous door. By the way, each open!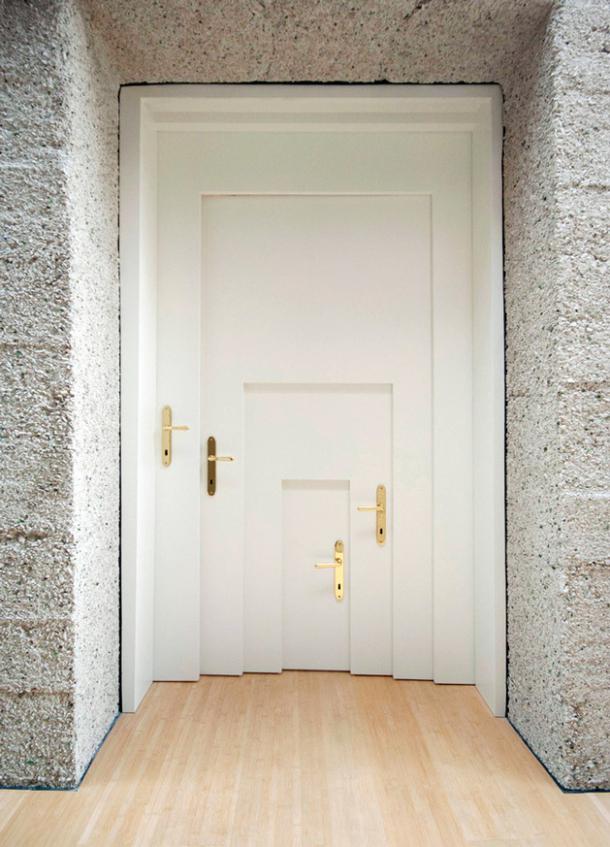 The façade of one of the walls of the house.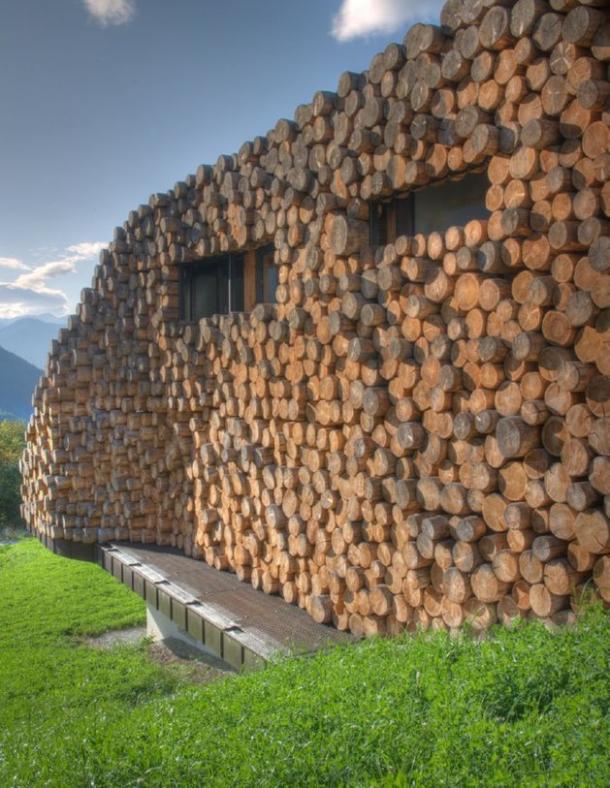 And this is how it looks from the inside!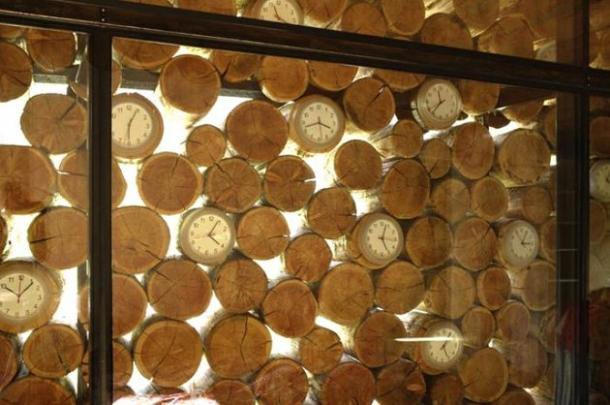 Stained glass door that gives a funny colorful reflections on the steps.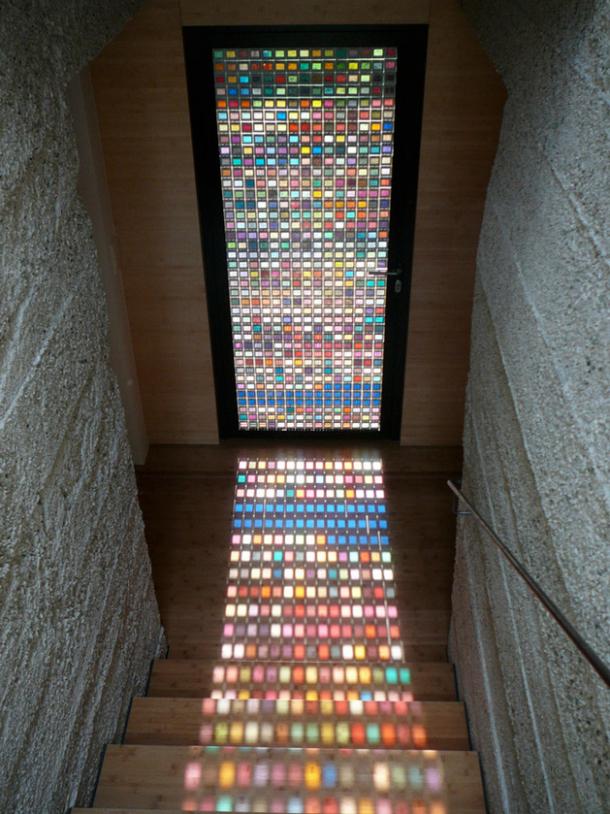 Life in zigzags
Cottage in South Korea by the company Architectural Moon Hoon. And outside and inside it resembles the broken lines, which, however, are connected in a harmonious idea.
Oddly enough, the design of the house does not irritate its dynamic geometry and looks surprisingly comfortable.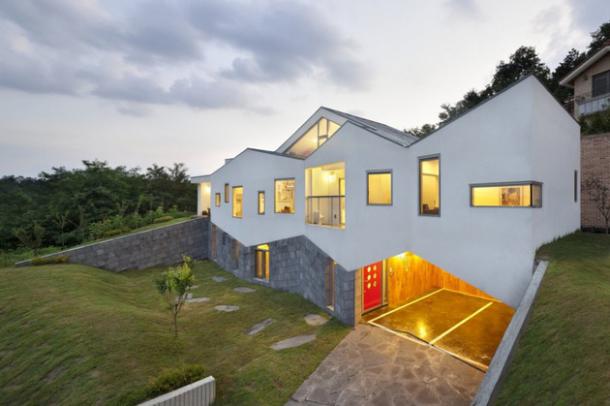 Inside the house is organized compact library. The highlight of her acts smooth polished staircase. And parents - convenience, and children - fun.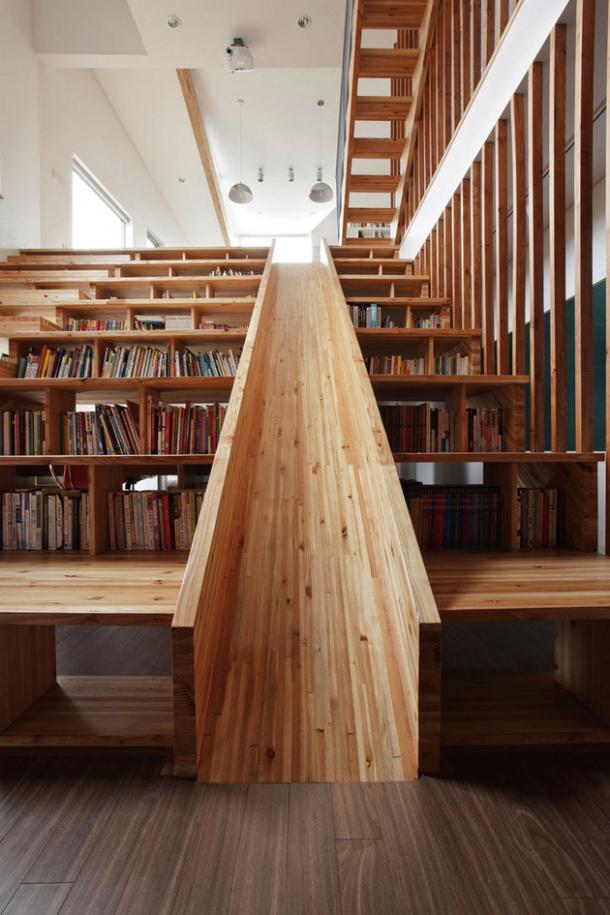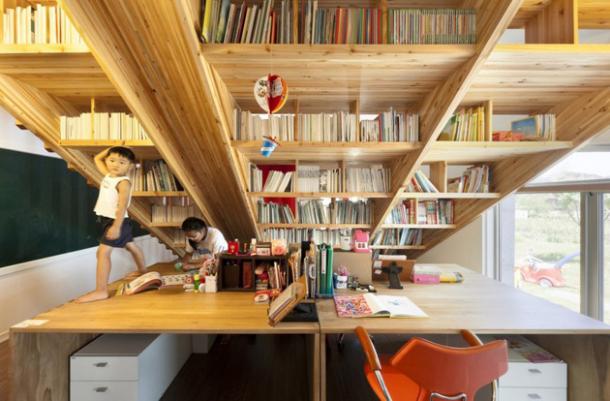 In general, the house is spacious and very bright. A minimum of furniture, and all of it is practical and multi-tasking. In the shops you can, and sleep, and play and have dinner with them. A tired, pushed into a corner, and please - before you a huge space for active training and games.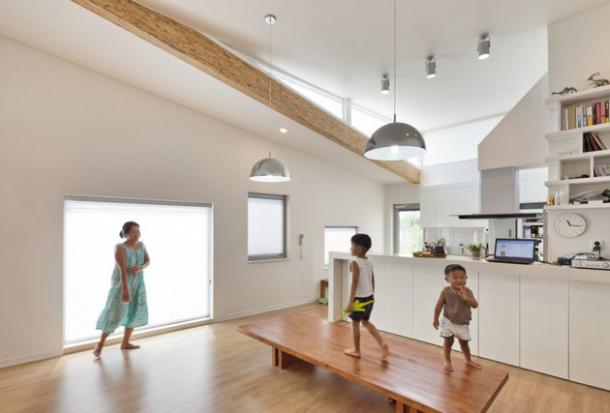 House-needle in Michigan, Bloomfield Hills town
Creator house is John Paananen, who developed primitive design houses in his own style called tipi. The basic concept of the project says that the house is not necessary to spend a lot of time and money. You can create a plastic laminate, polycarbonate and wood hut-type needle, yurts and huts of the Indians. All you need to man - a roof over your head, hearth and bed. Architect plans to spread the idea of ​​tipi-houses around the world.
House is very small, protected from wind and rain, and covered with a layer of insulation tiles of the siding panels.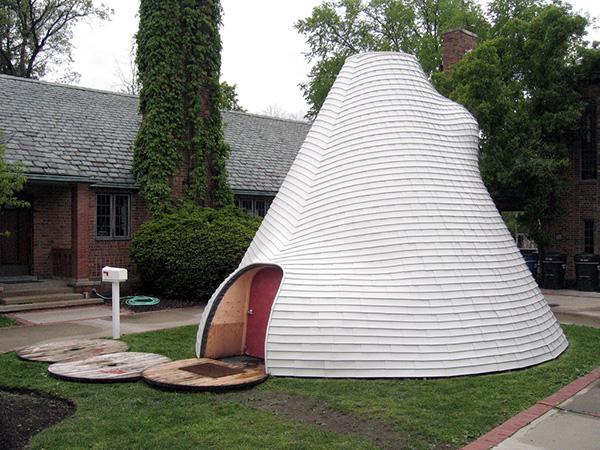 At night it looks almost like a real cabin.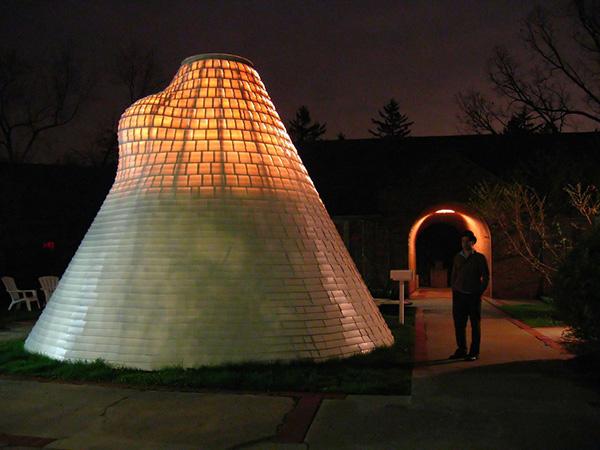 Inside it is very cozy and cute.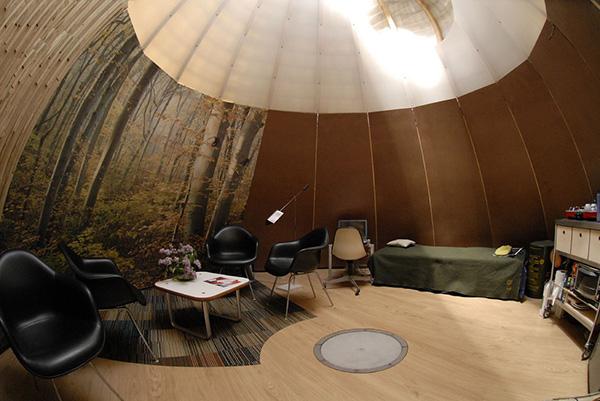 I would like to live in such houses, solve each individually. In some way they are all interesting in their own way, and design ideas - fresh and original.