60th year for the arms factories of the USSR were a period of searching for new schemes of automatic weapons, which would allow us at times to increase the firepower. At the same time the designer Herman A. Korobov created a series of machines under the symbol TCB-022 (see photo). In this post you will learn about the triple-"3B" Korobov, a double-barreled rocket launchers and machine a few unusual specimens hand weapons.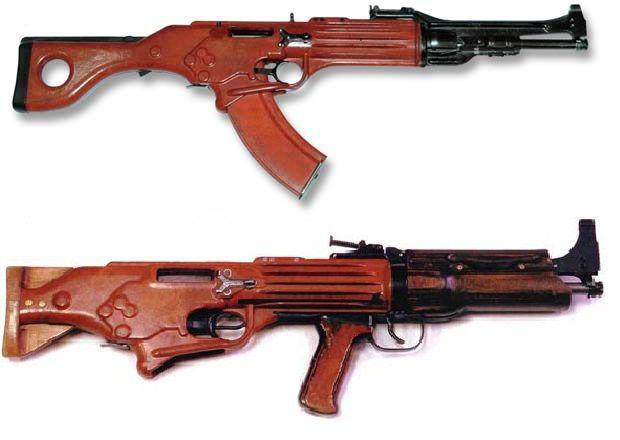 If the appearance of TKB-022 number 1 - a bit like the bullpup layout, the later model - TKB-022PM clearly belongs to this scheme.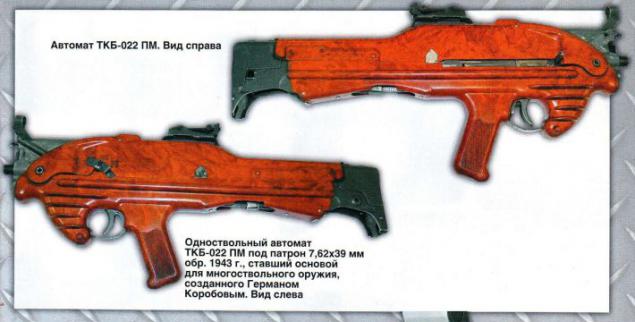 In addition to the compact dimensions of the machine TKB-022PM has a very advanced at that time decisions - the plastic casing and the release of spent cartridges and the withdrawal of powder gases forward at the muzzle of the gun, which can fire as the right and left shoulder.
Automatic TKB-022PM used the vapor-automatic ring gas piston located around the barrel.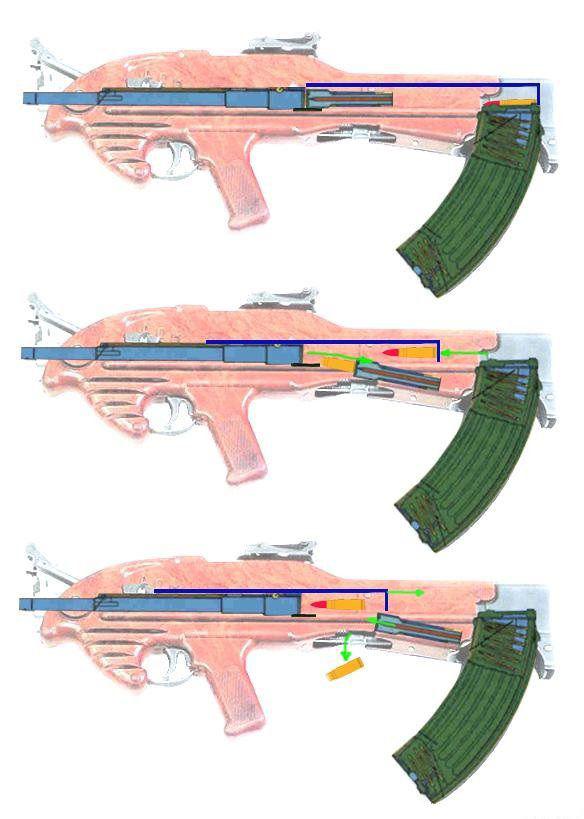 The design of the TKB-022PM Locking barrel provided a sliding vertical wedges, on the one hand possible to minimize the length of the receiver, and the other - required the introduction of additional details - loading rod / extractor. This U-shaped part movable in a horizontal plane forward or backward, is responsible for chambering the cartridge in the chamber, the extraction from the trunk cartridge cases and chambering the liner outputting tube above the barrel through which the liner enters the front part of the weapon and there already falls outside from the bottom flies.
Fuse-translator fire mode is located on the left above the pistol grip fire control. To power the TKB-022PM use standard ammunition stores by 30 bullets from a Kalashnikov, is mounted directly in front zatylnikom.Otkrytye sights TKB-022 PM - adjustable. The length of the sighting was relatively small.
The design was provided the opportunity to block the gas outlet for firing rifle grenades.
In 1962, on the basis of TKB-022 PM Herman Korobov designs, perhaps the most original their weapons appearing in the documents as "7, 62-mm triple-device for burst shooting, model 3B».