From school we are surrounded by a wide variety of maps and symbols. Today, I suggest you look at our planet with different eyes. in this set is designed to help 15 non-standard and sometimes rather strange maps from which you can learn what territory did not invade the United Kingdom, countries where Internet access is tightly controlled by the authorities and many other things. On this map, the globe is divided into 6 different colored pieces. Each color covers a territory with a population of one billion people.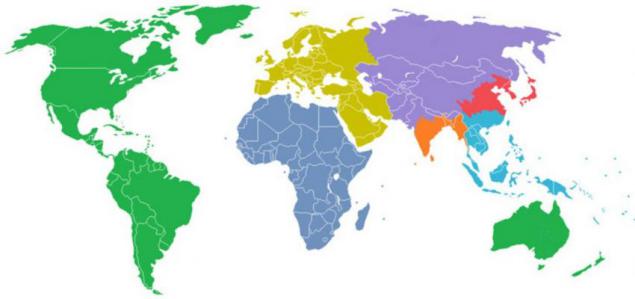 Map of Australia, where the yellow marked area with a population of only 2 percent of the population.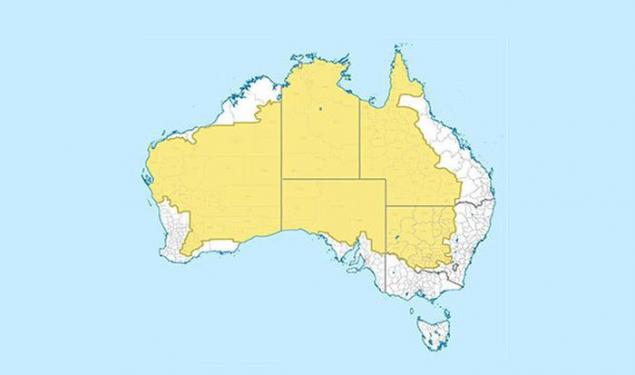 Maybe you is not surprising, but within this circle is home to more people than outside it.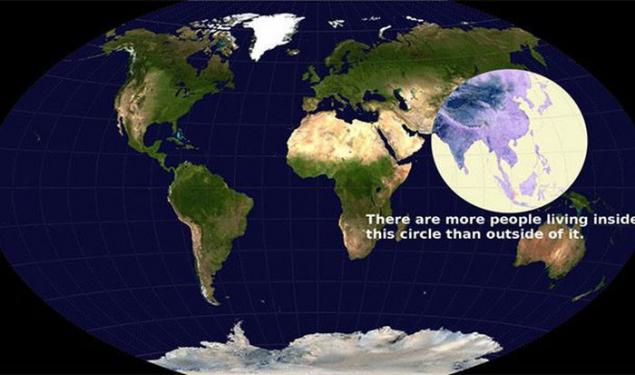 If you - a fan of a Big Mac and fries, keep in mind: You can not enjoy them anywhere. On this map, red marked the country in which there is a McDonald's.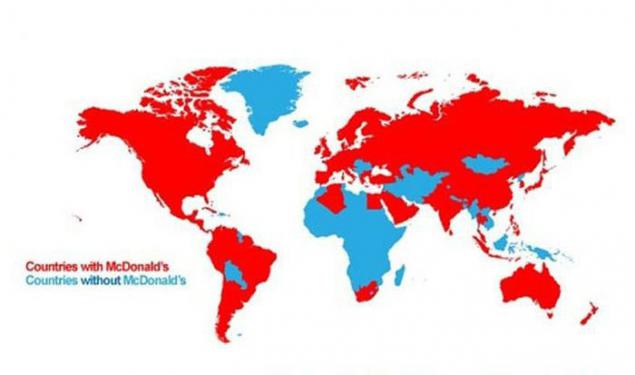 And on this map in red marked with the country's right-hand traffic on the roads.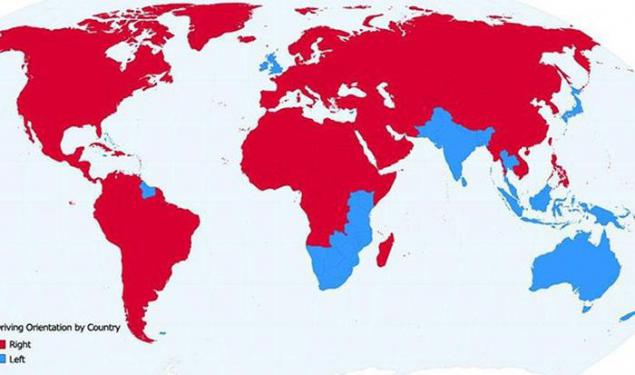 White color indicates the country in which the history of the United Kingdom did not invade. Worldwide, there are only 22.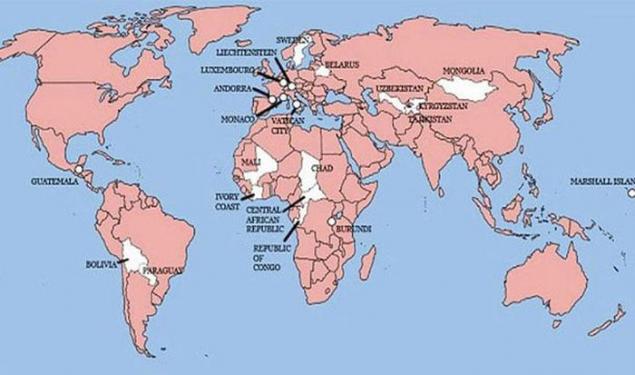 It traced all Internet line that existed in 1969.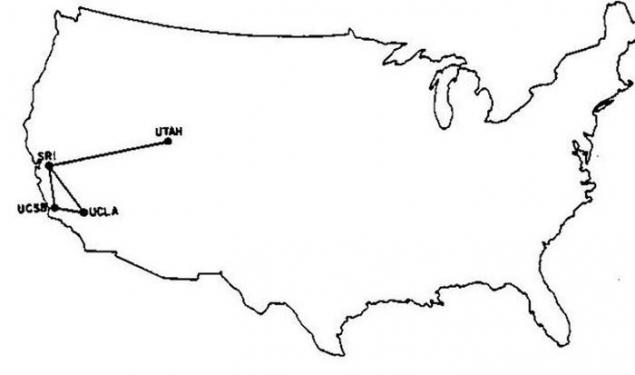 Here are represented the country in which at the present day Internet access is tightly controlled by the authorities.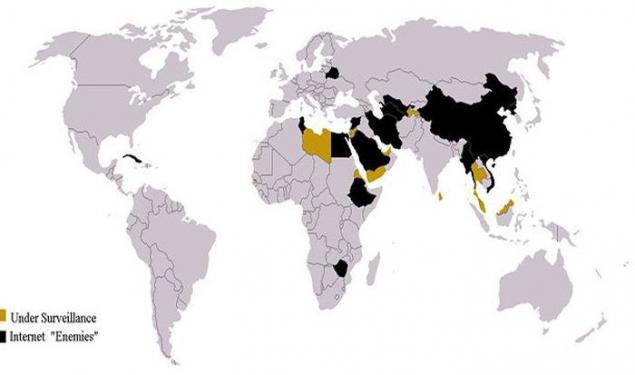 Here are the countries that are in a particular period is the Communist.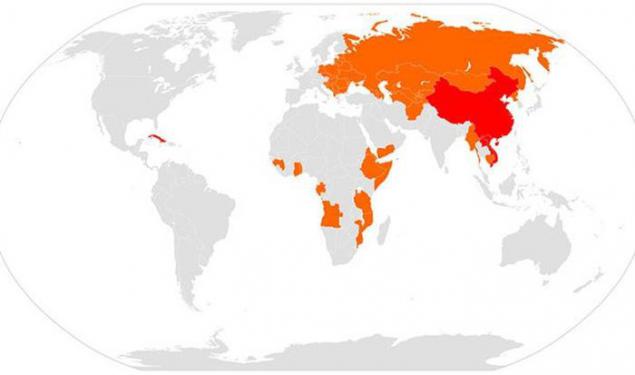 On this map you can see in which countries you can explore the streets through google street view.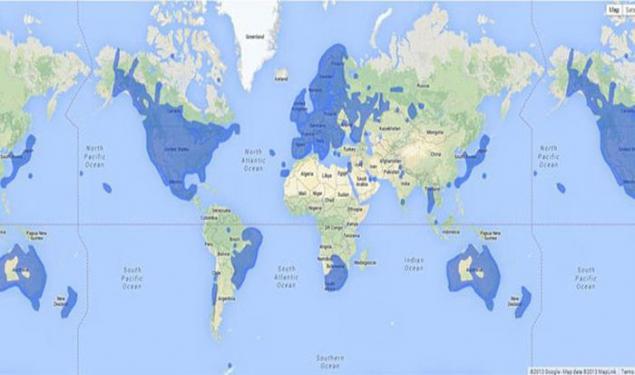 It highlighted the country is not landlocked.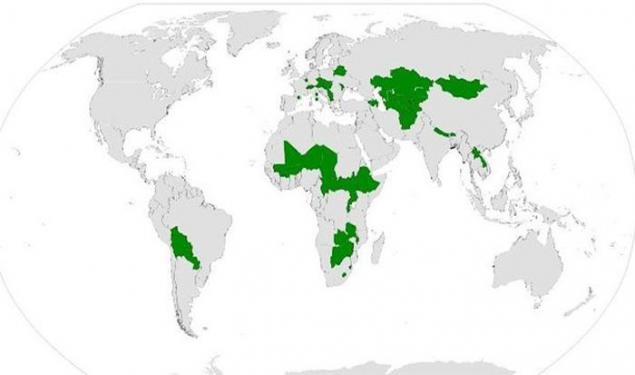 But that would represent from itself the globe, if all countries with access to the coast suddenly sank.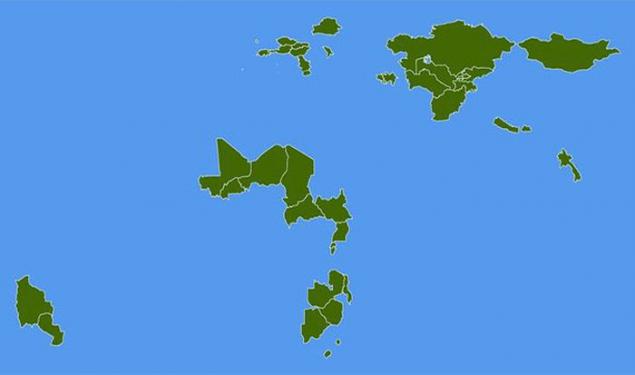 On this map of the country in which the largest number of skyscrapers are marked in red and orange colors.
Map of the most photographed places on the planet.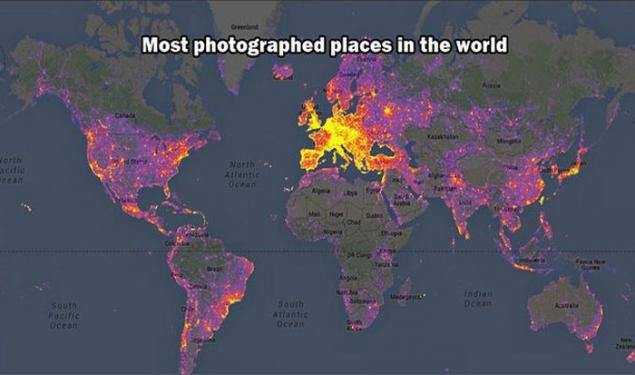 Well, here you can see which parts of the planet, you run the risk of being eaten by a great white shark. How terrible to live!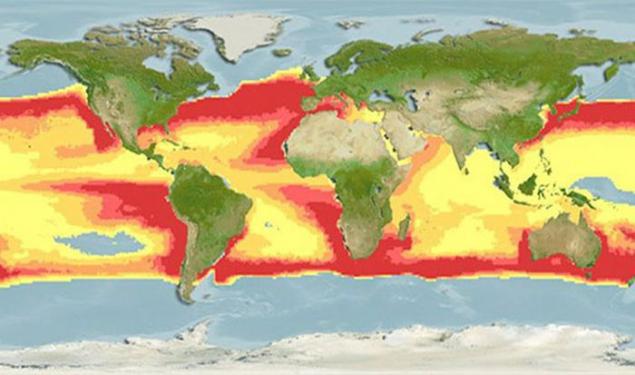 Source: interest-planet.ru