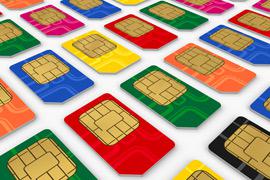 the GSMA has published
specifications
on Embedded SIM - built SIM- Identifiers, which are made of plastic and can not be integrated directly into a chip on a printed circuit board.
It is assumed that such «SIM-card" can be embedded not in mobile phones, and other devices for M2M-communications (Machine to Machine) in the framework of the "Internet of Things". Representatives of the association GSMA do not want to telecom operators used a new standard for the physical binding to specific cellular phone network. On the contrary, integrated SIM-card can be remotely reprogrammed to any network. However, the cost of mobile phones will drop if the SIM-card will be sewn on the chip level.
In addition, manufacturers of miniature mobile devices (eg, Apple) no longer have to solve the problem of how to fit them in SIM-card.
The integrated SIM-card mobile phone network can be used to connect new types of devices such as electricity meters, water and heat in the apartment, car computers, lights, security alarms, etc. Imagine that you can always track the location of your bike or car - and instantly get a signal if its coordinates are changed.
The GSMA expects that by 2020 the number of connected devices will double to 12 billion.
As already mentioned, the new standard provides for remote reprogramming of SIM-cards to work with arbitrary s mobile operator (Subscription Manager Secure Routing, SM-SR in the diagram).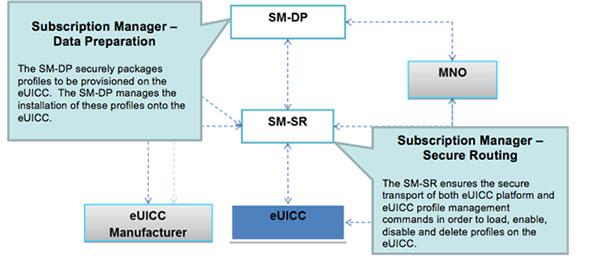 On the support of the architecture already announced the company AT & T, China Mobile, China Unicom, Deutsche Telekom, Gemalto, Giesecke & Devrient, Morpho, NTT DOCOMO, Oberthur, Orange, Telecom Italia, Telefonica, Telenor and Vodafone.
Source:
habrahabr.ru/post/207078/