Craters of extinct volcanoes and passive - a round hole in the ground, formed by ancient volcanic activity. Let's look at the most interesting, beautiful, and even inhabited craters.
Molokini Molokini Crater
was formed about 15,000 years ago to escape from the crater of the volcano lava. Inside this natural rocky crescent are found more than 250 species of fish and 38 species of coral, which no longer meet throughout the Pacific.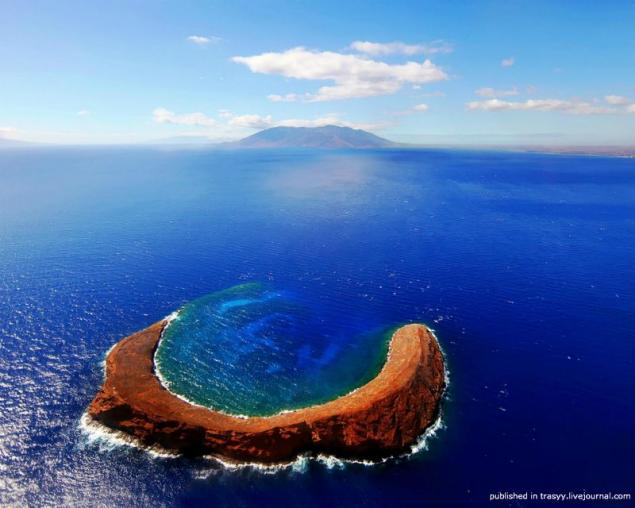 On the island there is absolutely no ground, and around towering cliffs just silent. That is why some surrounding waters and are considered the cleanest in all the Hawaiian Islands.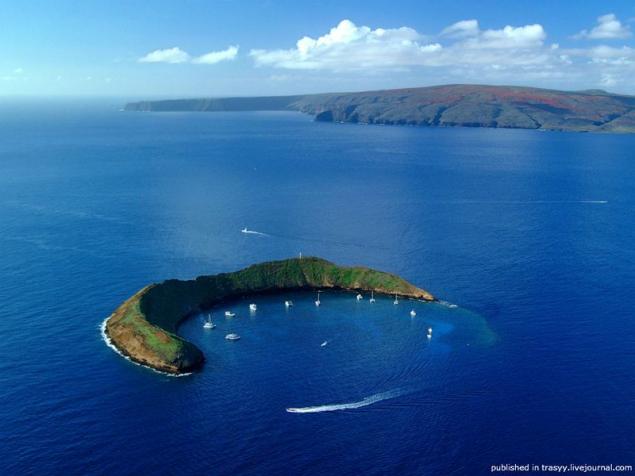 Crater Rocas Bainbridge
This wonderful crater is located in the Galapagos Islands. This is perhaps the most famous photograph of the crater.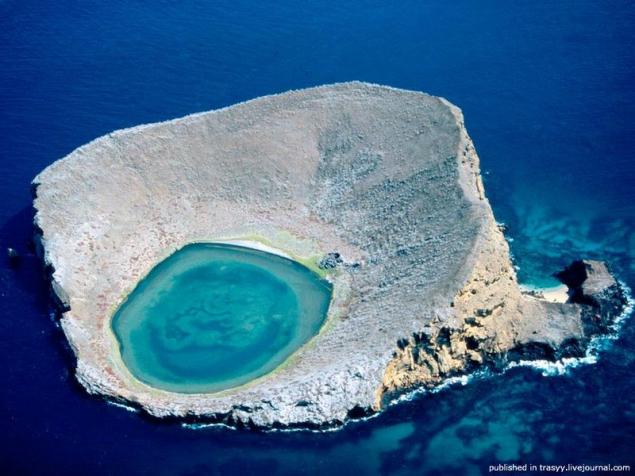 Frequent the island of flamingos.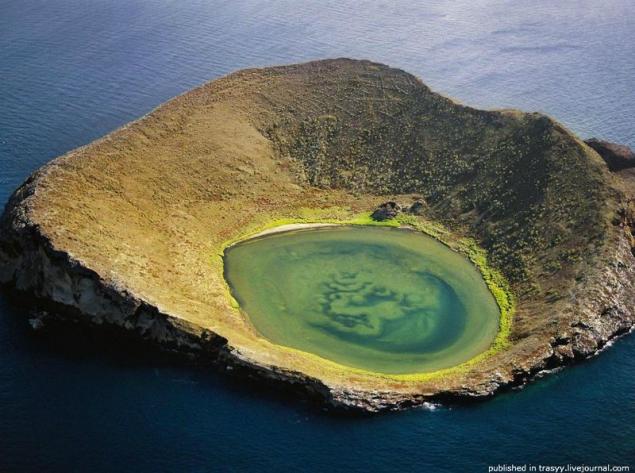 Vulcan Ko'olau
about 2.6 million years, and the crater about 200 000 years, finally extinguished volcano 150,000 years ago