Craters of extinct volcanoes and passive - a round hole in the ground, formed by ancient volcanic activity. Let's look at the most interesting, beautiful, and even inhabited craters.
Molokini Molokini Crater
was formed about 15,000 years ago to escape from the crater of the volcano lava. Inside this natural rocky crescent are found more than 250 species of fish and 38 species of coral, which no longer meet throughout the Pacific.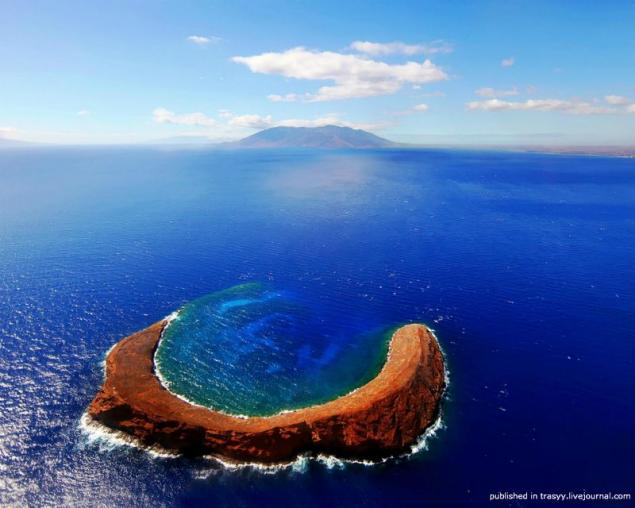 On the island there is absolutely no ground, and around towering cliffs just silent. That is why some surrounding waters and are considered the cleanest in all the Hawaiian Islands.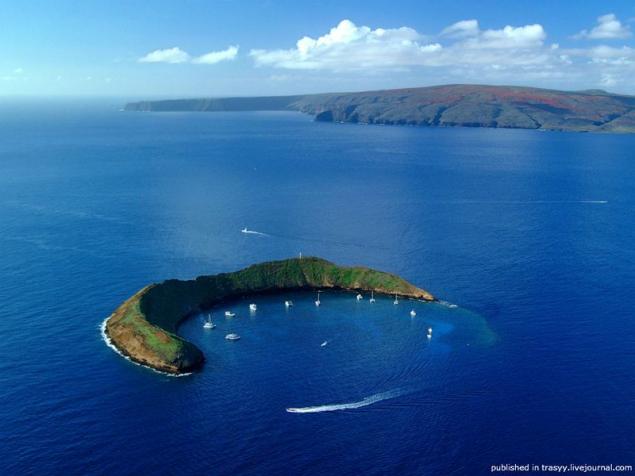 Crater Rocas Bainbridge
This wonderful crater is located in the Galapagos Islands. This is perhaps the most famous photograph of the crater.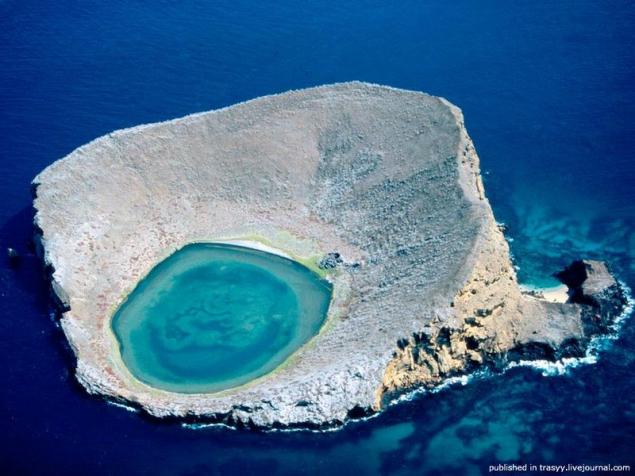 Frequent the island of flamingos.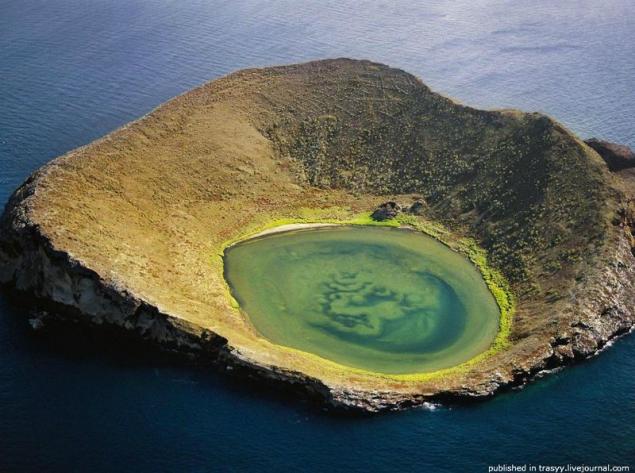 Vulcan Ko'olau
about 2.6 million years, and the crater about 200 000 years, finally extinguished volcano 150,000 years ago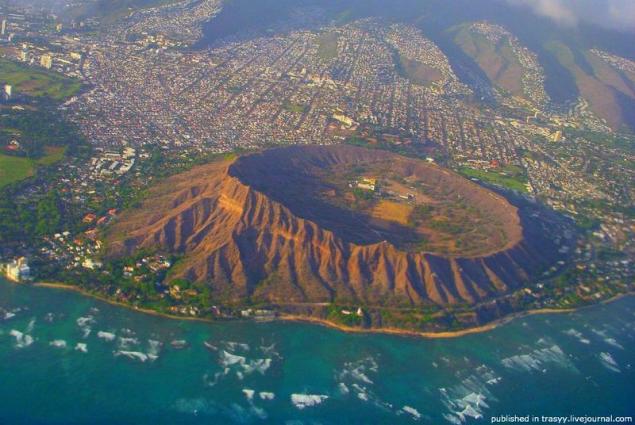 Crater Seongsan Ilchulbong Seongsan Ilchulbong
, Also known as "Peak Sunrise" is a funnel shaped gidrovulkanicheskimi eruptions that took place on the sea floor about 4 thousand years ago.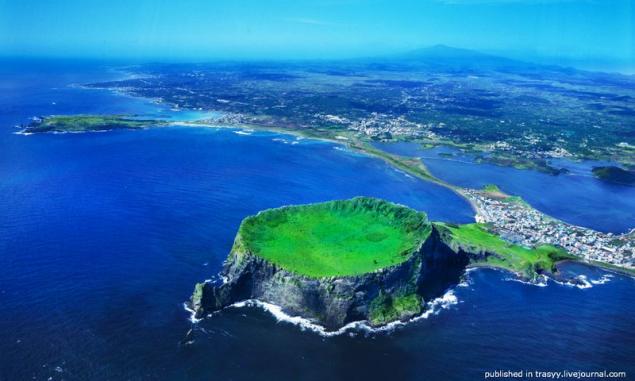 Its height is 182 meters, and is located inside the bowl-shaped crater. Crater rich in lush vegetation, among which six grow rare plant species.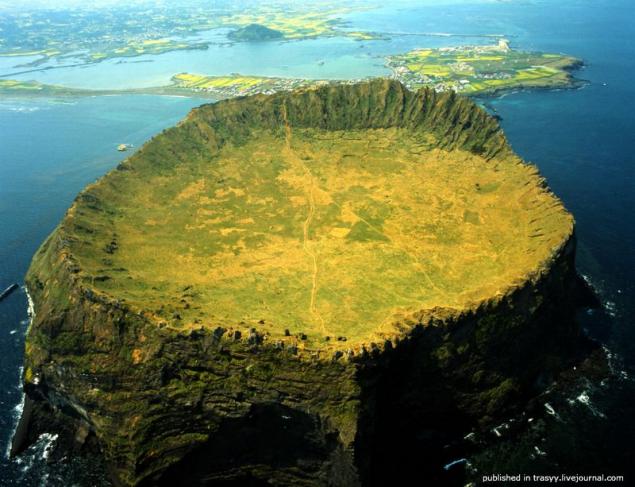 Kelimutu Kelimutu Crater
- Volcano on the Indonesian island of Flores in 1639 m height. Three Lake Kelimutu in which solutions of various minerals, for a few years change their color from black to turquoise, red-brown or green.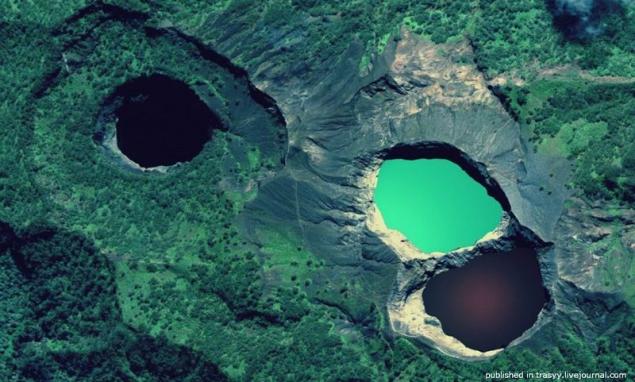 Each color is due to a specific set of impurity minerals in the ground, and although the lake is shared by only a few meters below them are completely different soil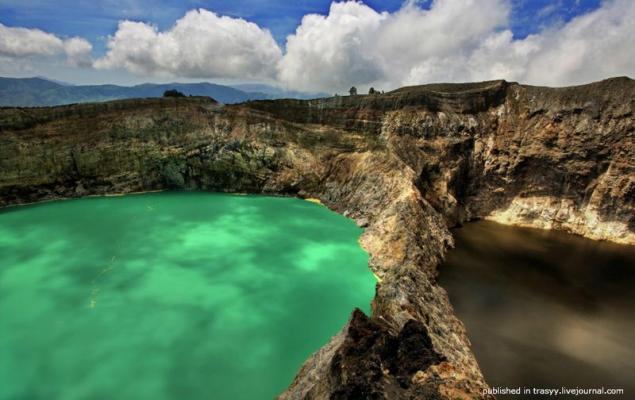 Deep green color give sulfuric and hydrochloric acid, red - the result of the reaction of hydrogen sulfide with iron, although in recent years, the water of the lake gets dark red, and now has become almost black.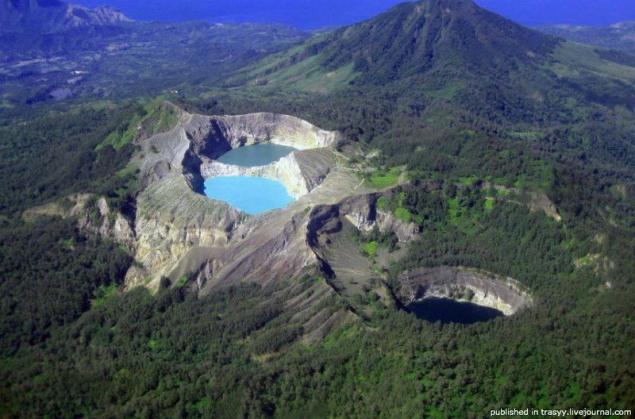 Crater Aogashima Aogashima
- A volcanic island in the Philippine Sea. Area of ​​land 3, 5 km. in length and 2, 5 km. wide is the Office of Japan. The highest point of the island is Otonbu, its height is 423 meters. Despite the fact that the island is an active volcano periodically claiming the lives of the islanders, people did not leave.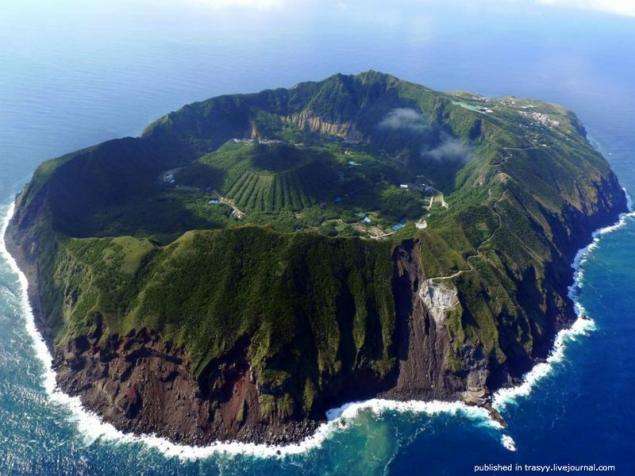 In 2009, the island's population is 205 people.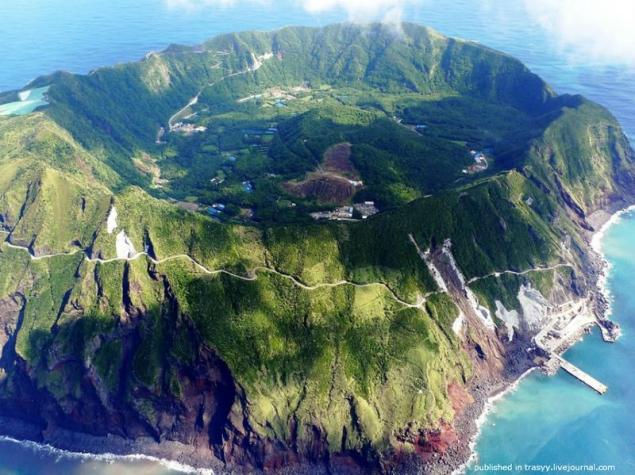 Source: trasyy.livejournal.com