These pictures show a very expressive life in Moscow in 1950.
In addition to the black-and-white photographs will feature color images of our time for comparison.
On Lenin Avenue, at the current street Builders: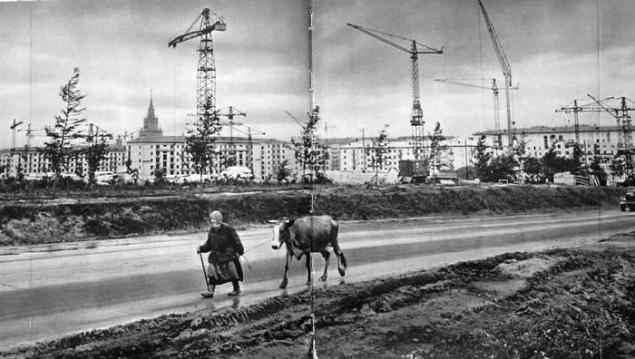 Grandmother with a cow will not get lost.
Just a village in the southwest of the capital, had a way of life, still remained.
Pave the future Kutuzovsky Prospect: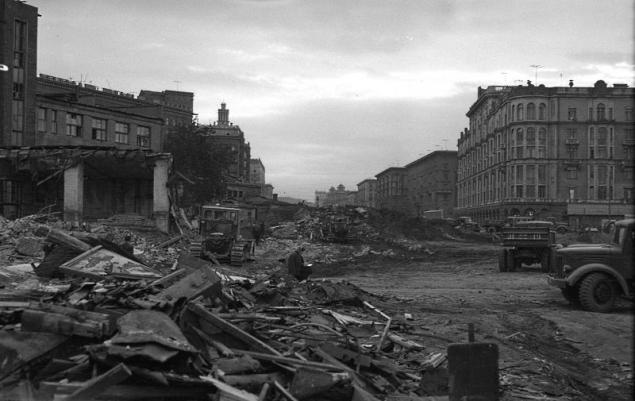 It's in these days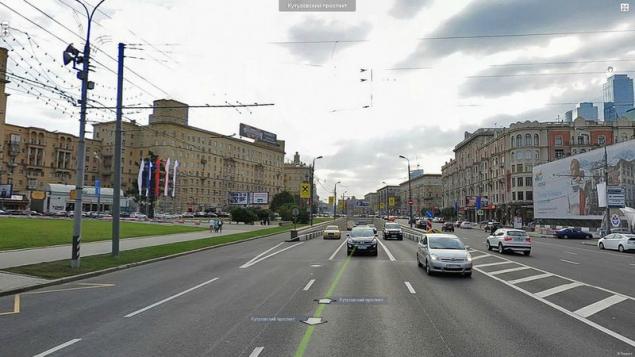 Here - the part of the prospectus, which managed to draw: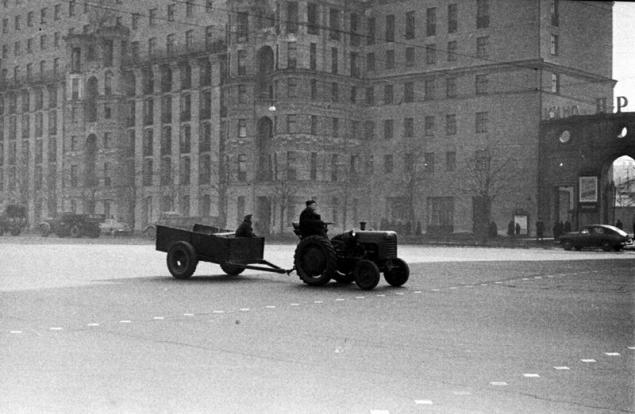 Either traffic rules were softer, or looking at a "blind eye» ...
Former Dorogomilovo and new hotel «Ukraine»: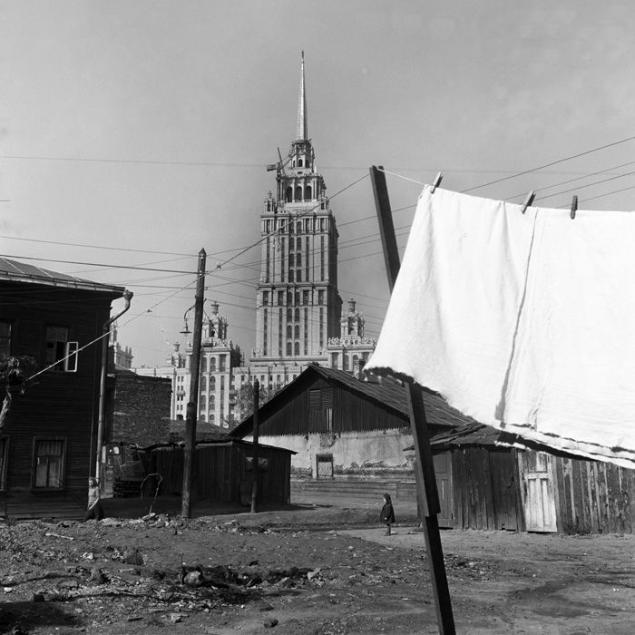 Courtyard nearby, at the Kiev railway station: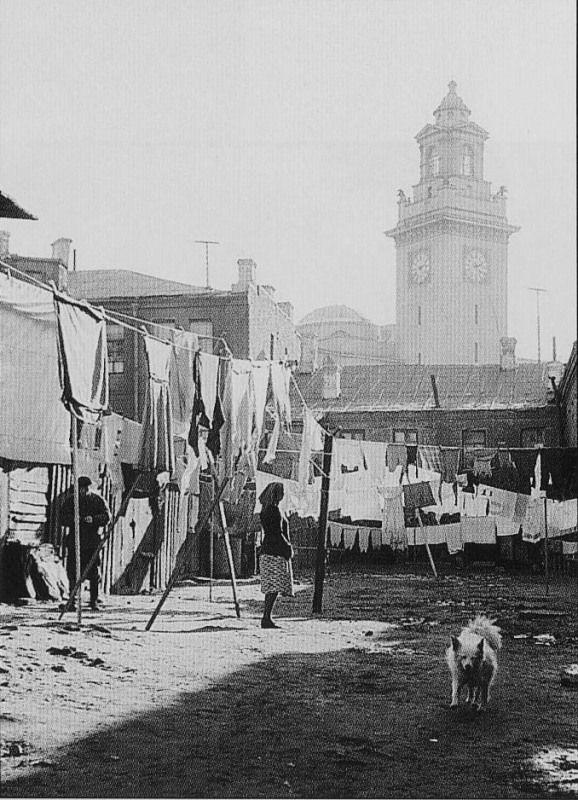 Too close - at Borodino bridge: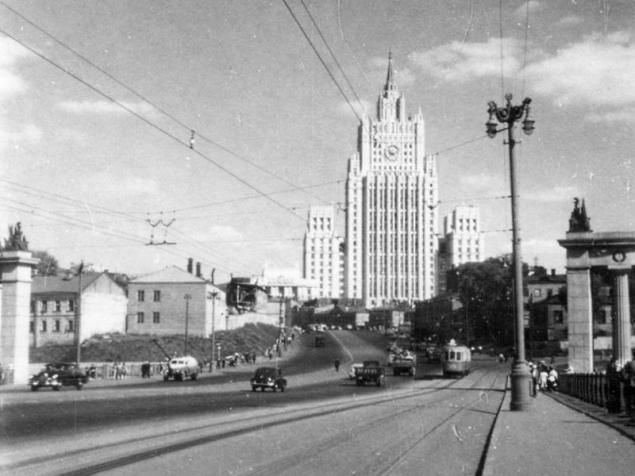 The short construction Smolensk streets and lonely dominant ...
The building of the Ministry of Foreign Affairs has not had such an environment, it is now:
The neighboring Rostov Quay:
Wings "House of Architects" is not yet completed. Church of the Annunciation of the Virgin, that on the bank - - have beheaded, but it is not demolished, as well as small buildings around it.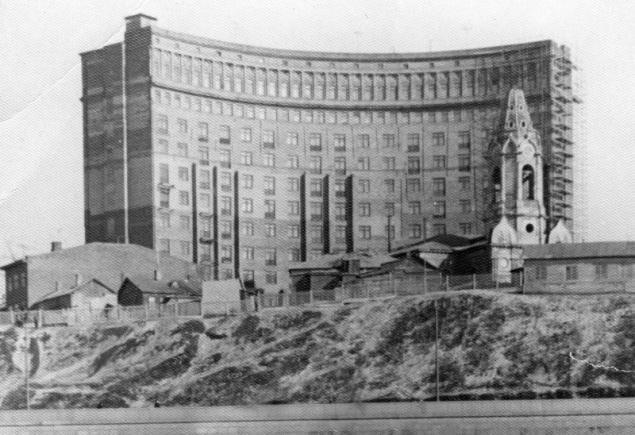 So today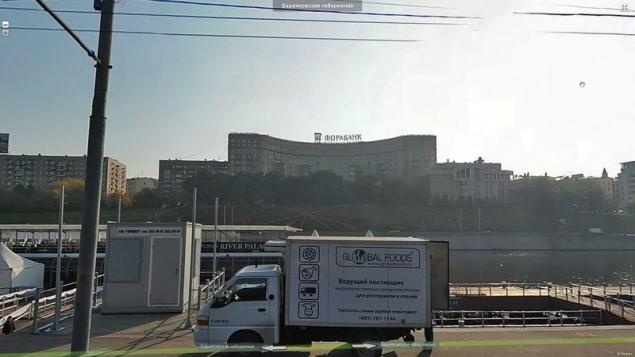 In the metro station "Falcon»: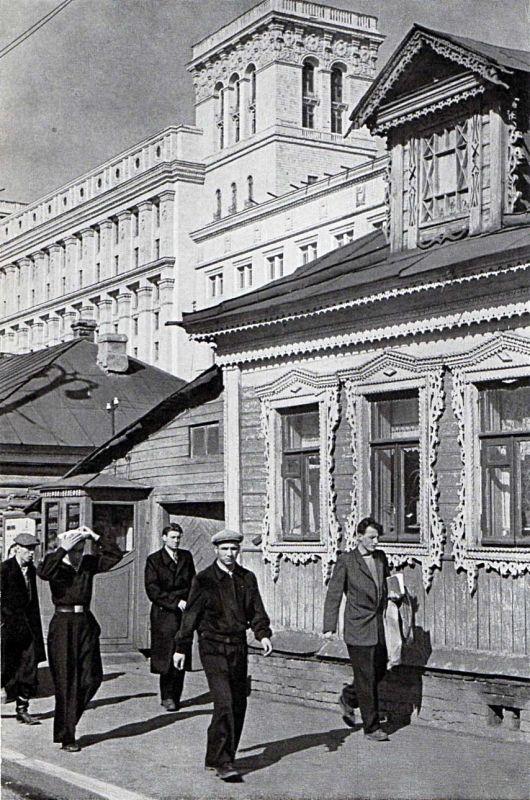 Carved patterns the private houses and the power of the newly constructed "space" NPO "Almaz" (more so then it was not called).
Today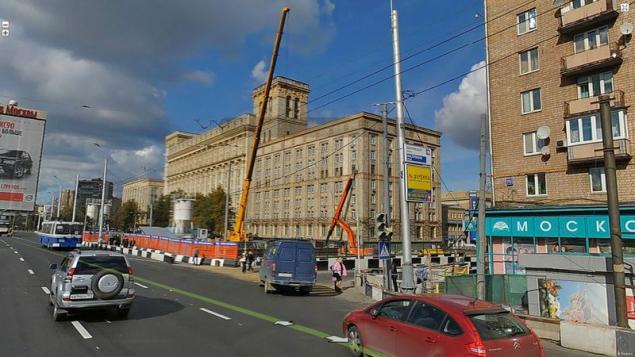 In this same area. Corner of 2nd and Sandy Lane Chapaevski: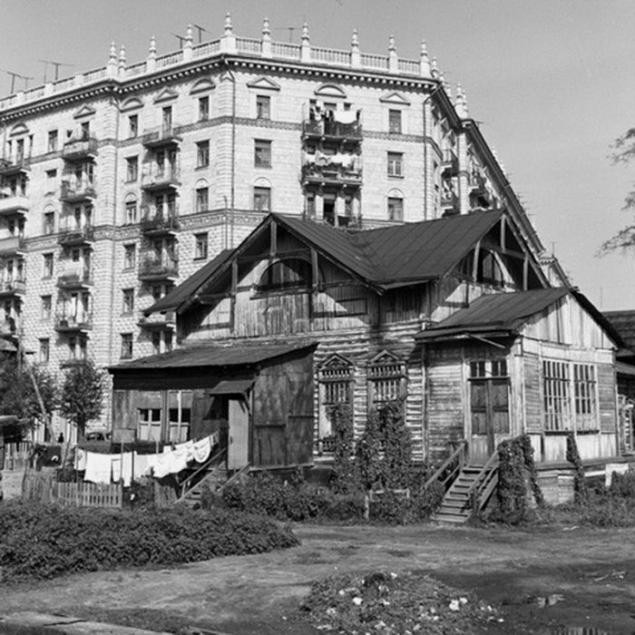 Wonderful house, of course, long gone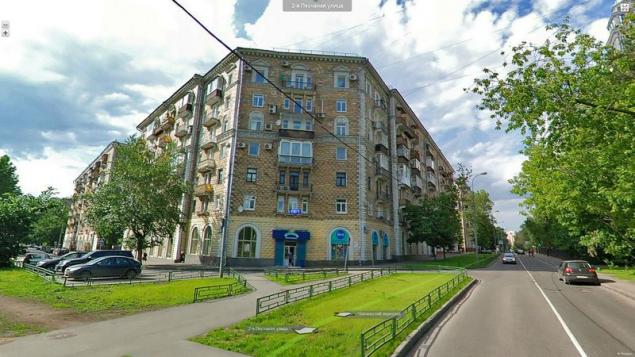 Finally, it is a great photo.
Novopodmoskovny Street (now - Zoe and Alexander Kosmodemyanskiy):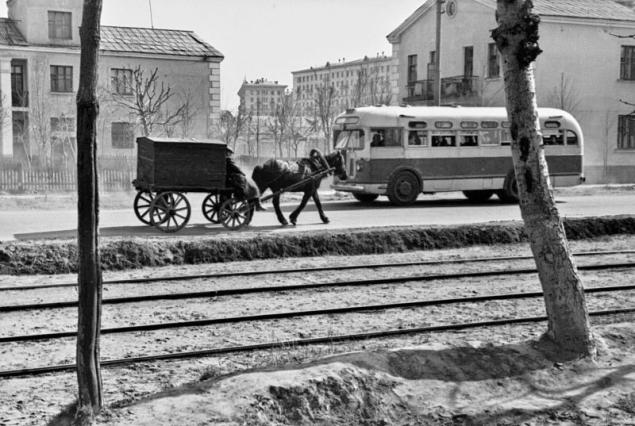 Not preserved houses; ZIS-155 shuttle, and a horse-drawn hlebovoz on a collision course.
Source: oldmos.ru, moya-moskva.livejournal.com