These pictures show a very expressive life in Moscow in 1950.
In addition to the black-and-white photographs will feature color images of our time for comparison.
On Lenin Avenue, at the current street Builders: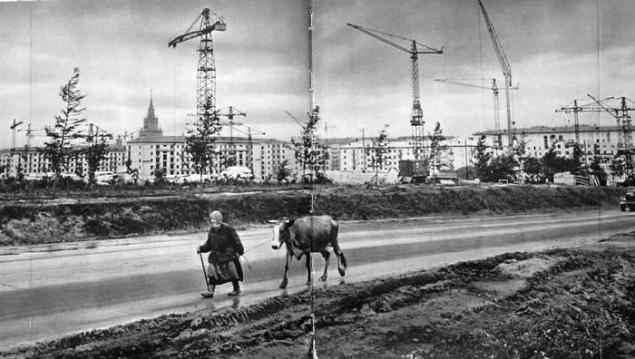 Grandmother with a cow will not get lost.
Just a village in the southwest of the capital, had a way of life, still remained.
Pave the future Kutuzovsky Prospect: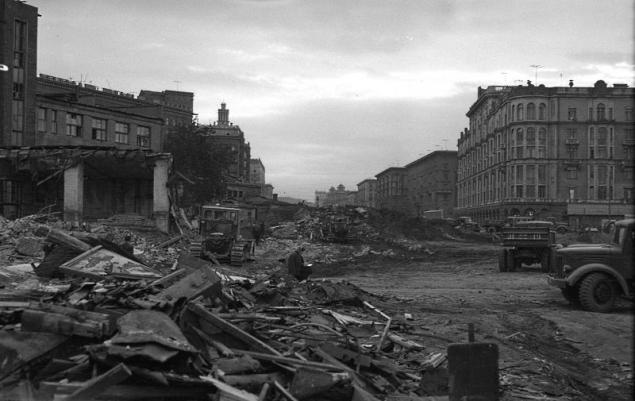 It's in these days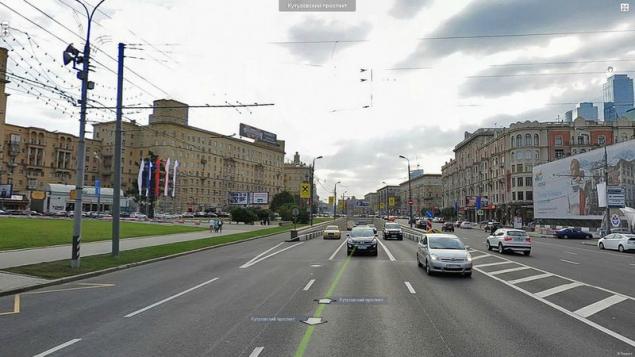 Here - the part of the prospectus, which managed to draw: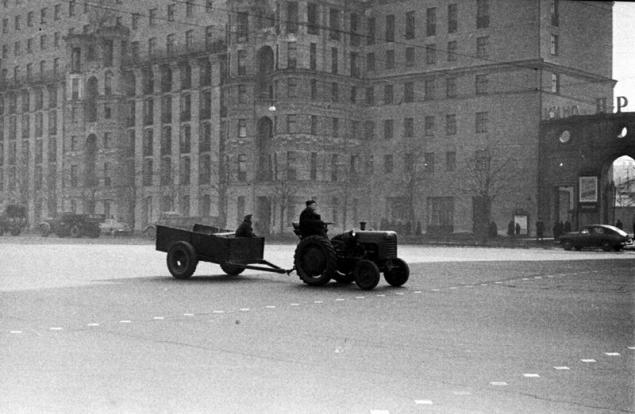 Either traffic rules were softer, or looking at a "blind eye» ...
Former Dorogomilovo and new hotel «Ukraine»: