In St. Petersburg, at the Narva Gate Alex lives with his unusual pet raven-Zhora. This fidget terribly curious, full of love and always happy guests. The story of an unusual and touching friendship read under the cut.
No, not like that ... In St. Petersburg Narva Gate lives crows Jora, and he takes a corner man Alex. Because Jora occupies almost the entire space. He is everywhere: on the couch, on the window, on the table, on the cabinet on the floor ... He pulls the wool of the blankets, wallpaper from the walls, goes through some small things and all sentences, sentences in their own way. He was terribly curious and sociable, and if he did not pay attention, it becomes angry - say, why are you here if you do not want to chat with me ?!
When Alex found himself lonely, lonely and turned Jora - three crow given in good hands people who had begun to nurse him, but were forced to part with Zhora, because the child the allergy. And now, five years Alexey cares about a crow. And he answered him a rare affection. When asked what he feeds his pet, Alex meets with intonations of a loving mother, "Kuryatinku he loves, not crude, and a little boil and boil as - to take out, and most importantly - cool!»
Put her head on his shoulder person crows became at once - first hissed and cursed ...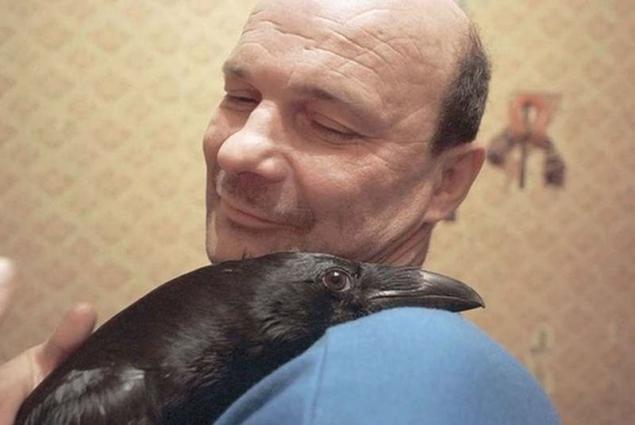 On walks - as is often the case in Ekateringofsky park - Zhora let fly, but he always comes back. Only once he inexperience zaplutal because experience has been a month of both. At the same time Alex periodically receives an offer for a good price to sell a beautiful powerful bird. But it meets all the same: "This is my friend. You are my friends how much you can sell? »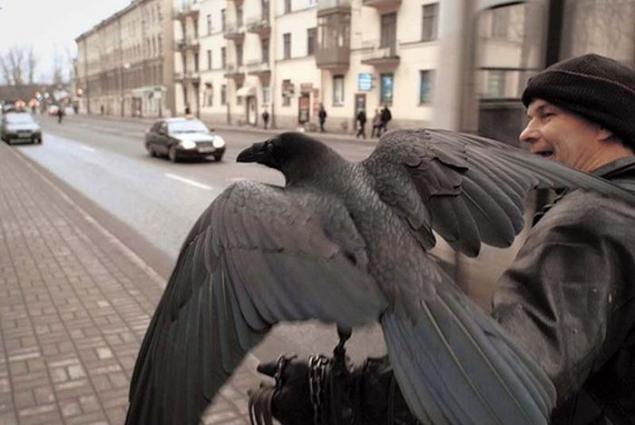 Alex can easily substitute Jaurès face, but on walks always tells the children who want to pet the big bird, "He may bite from fear and scare you, but I do not want you afraid of each other!»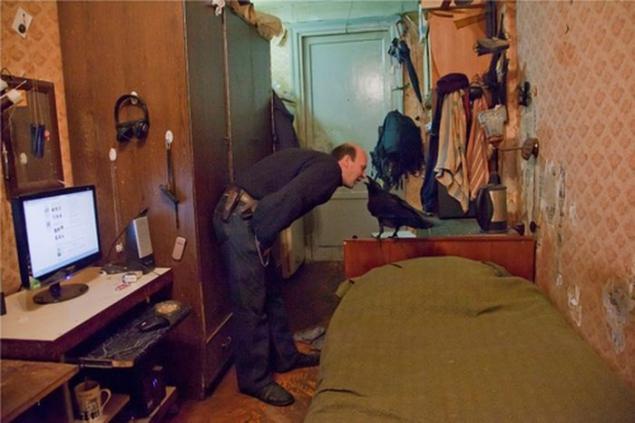 Natasha, one of the photographers who came to do the photo story about two friends, Zhora just in case pecked backside ...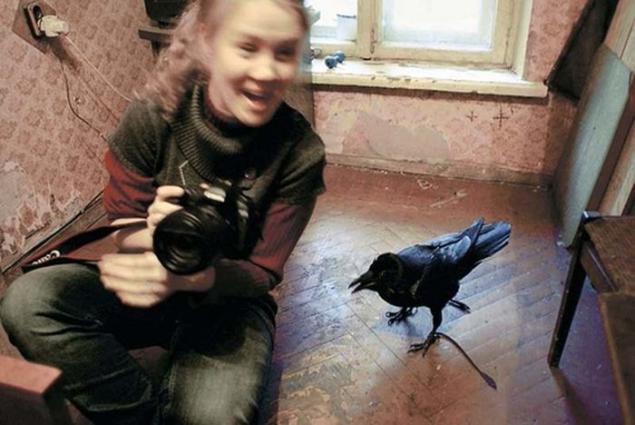 Aviary Zhora great, but free is better! Therefore, Alex did not put the key to the cells in a prominent place - Jora necessarily carry off and hide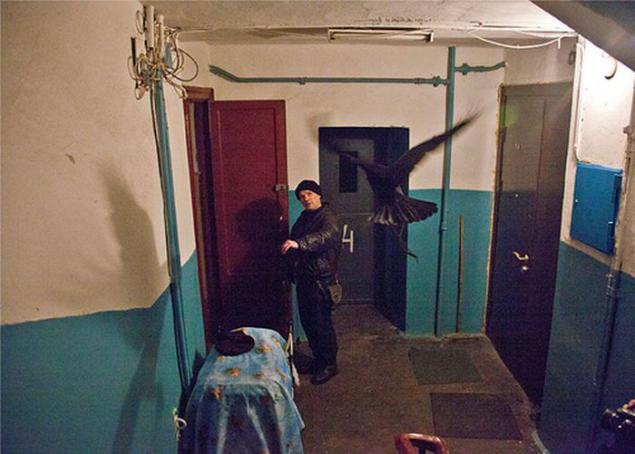 Source:
www.nvspb.ru