The Chernobyl Shelter fell southern wall, part of the sarcophagus was inside the building.
The State Agency for Management of Exclusion Zone reported that no radiation hazard, this situation is not.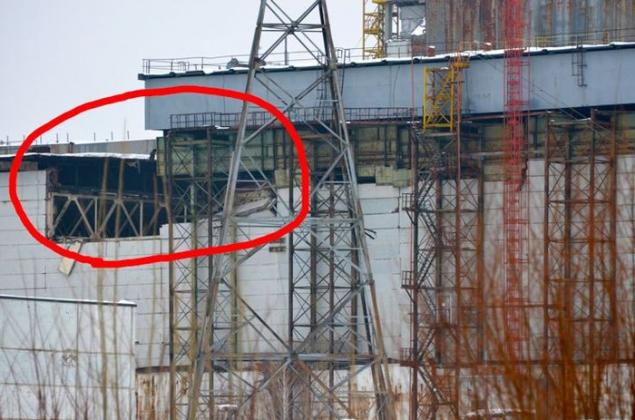 12/02/13 14 hours 03 minutes there was a partial destruction of the wall panels and roof light machine room unit №4 of the maintenance-free rooms with a mark of 28, 00 m in axes 50-52 of the series A to series B. The area of ​​destruction was about 600 m2 . This design is not responsible building design object "Shelter". Violations of limits and conditions of safe operation according to the technological regulations "Shelter" no. Changes in the radiation situation on the industrial site of Chernobyl, in the exclusion zone there. No injuries were reported.