On the territory of one of the capital's streets, inside the two houses-new buildings you can see a very interesting and unusual courtyard. The fact that the yard had built on the roof of an underground-ground garage and now it can be seen as an area for walking moms with strollers, and places for sports and children's playground.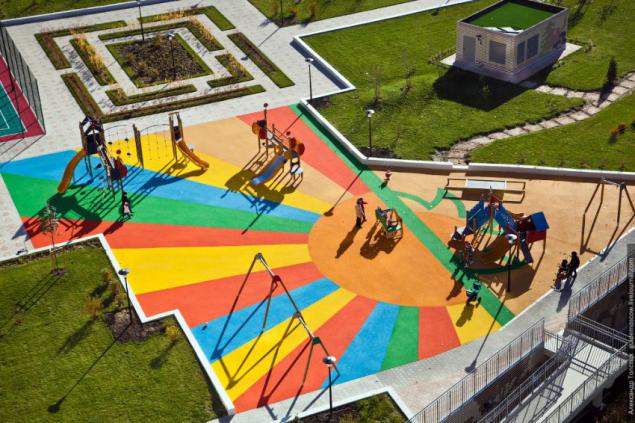 The houses were built about three years ago, but Yards opened recently. This was due to the construction of the garage.
Until recently, it looked like this.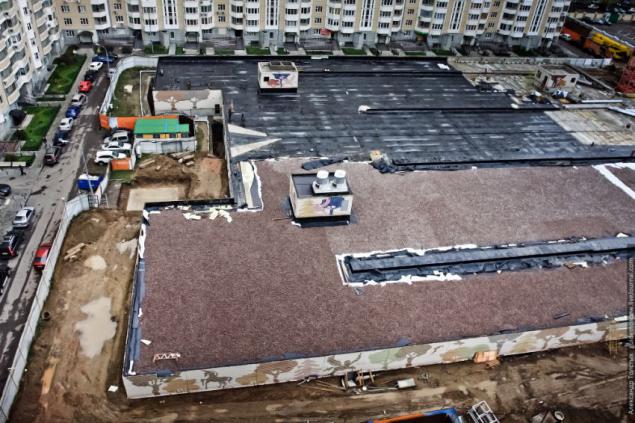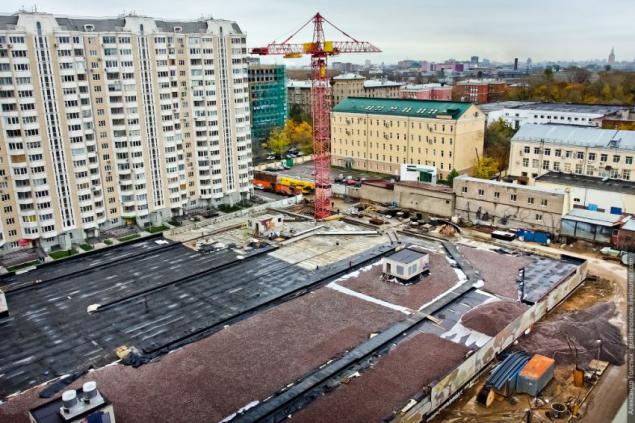 Playground for kids of all ages.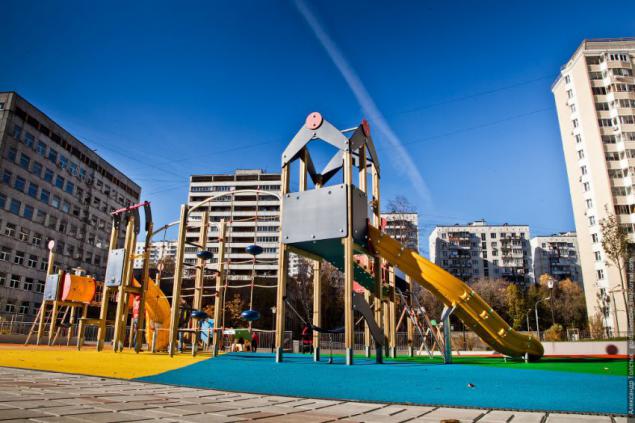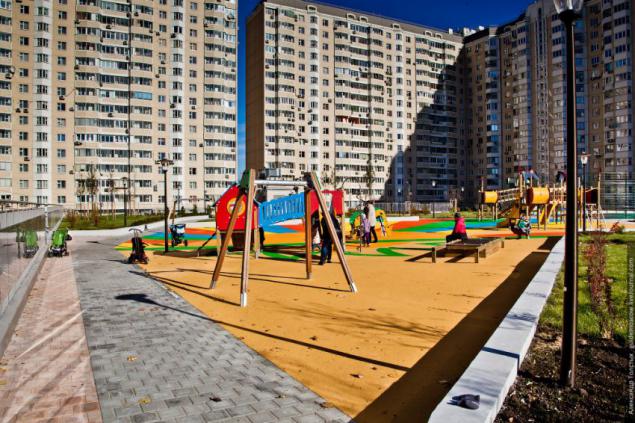 Gazonchik.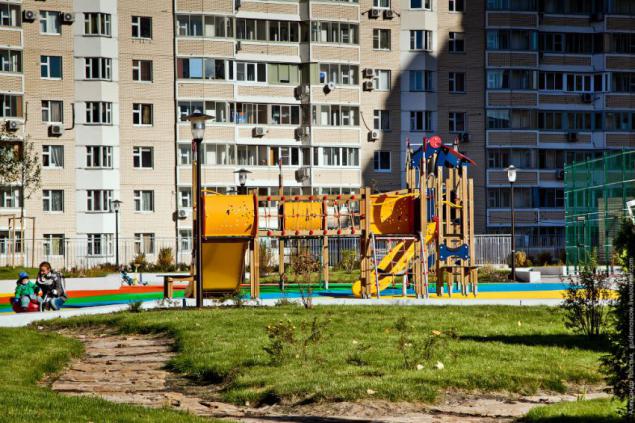 There is no yellow-green fences.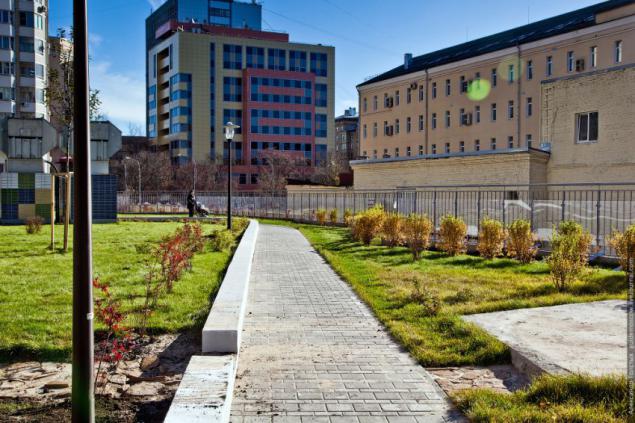 All the tracks are made of tiles ...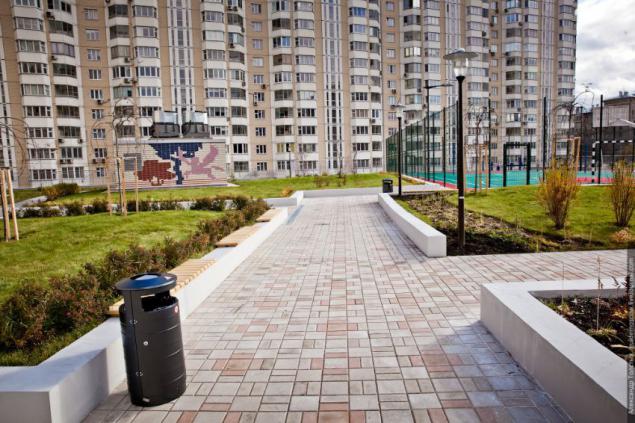 ... Or natural stone.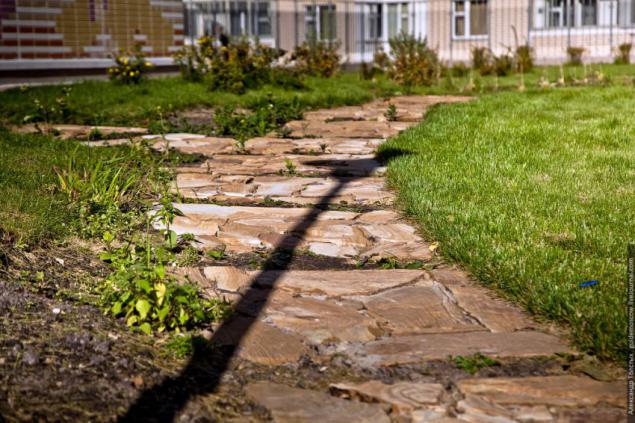 So I want to set the grill and picnic.
Trees. It looks good. Interestingly, take root there?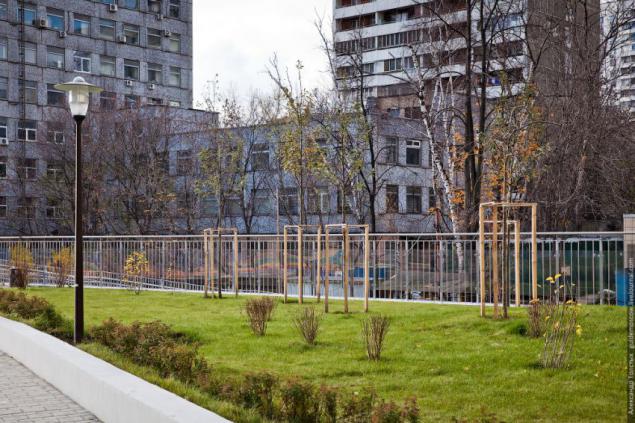 Shrubs and flowers.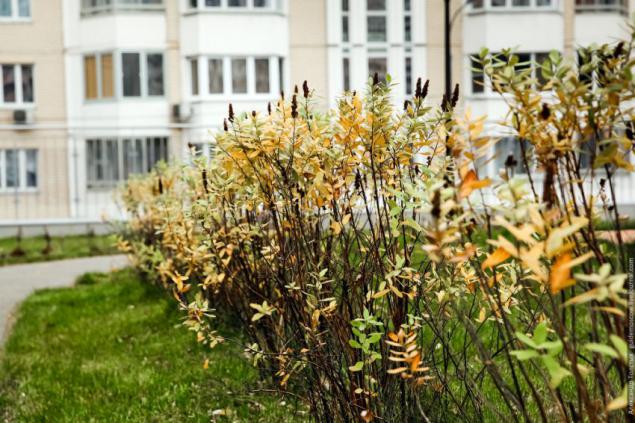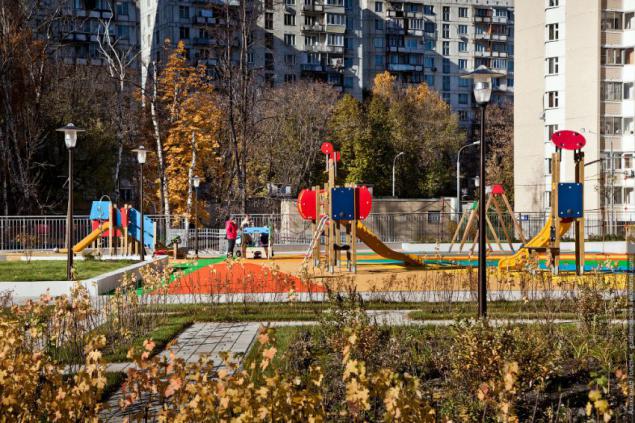 Automatic watering.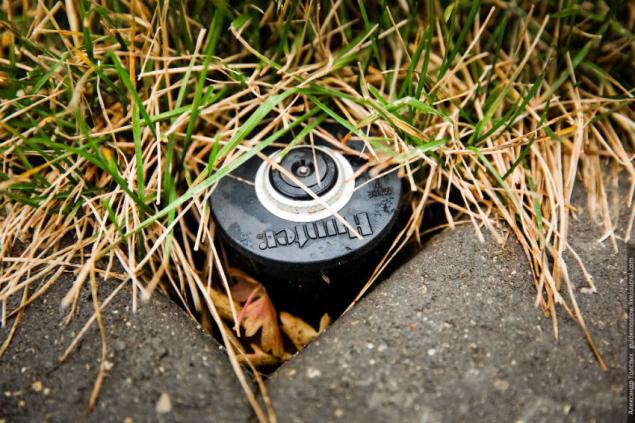 Benches. Too bad that without backs.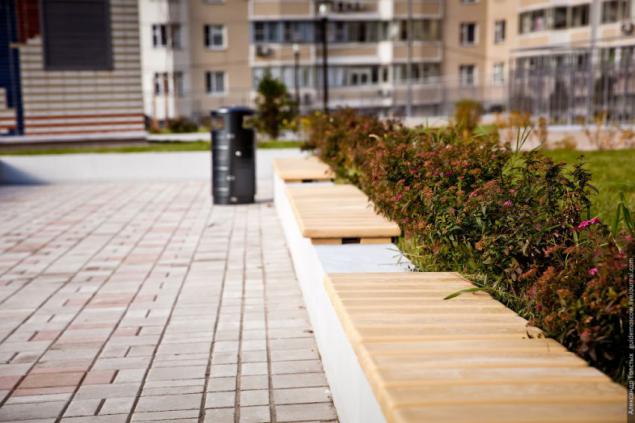 Urns. Let's hope that they do not steal.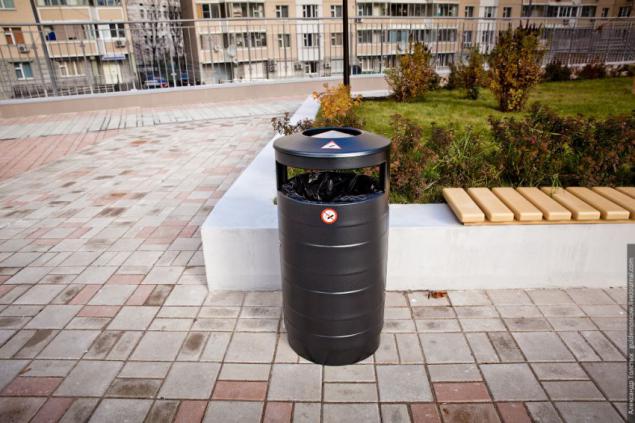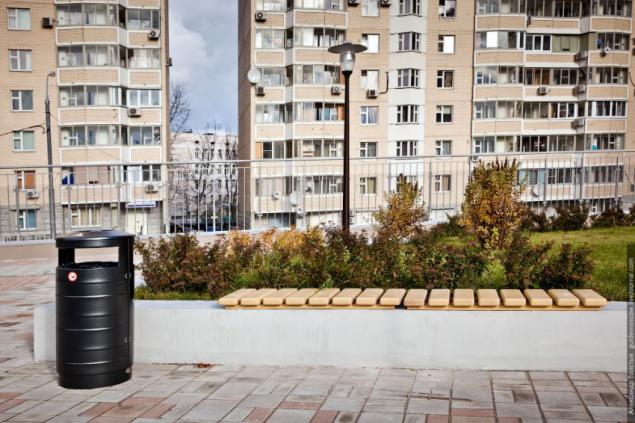 Fitness equipment. The practice of sport is fashionable and useful.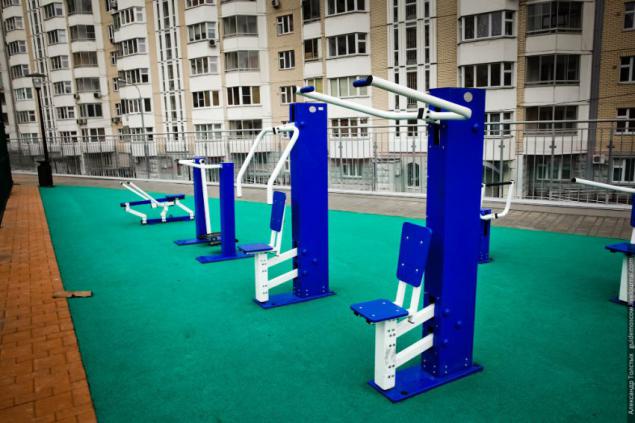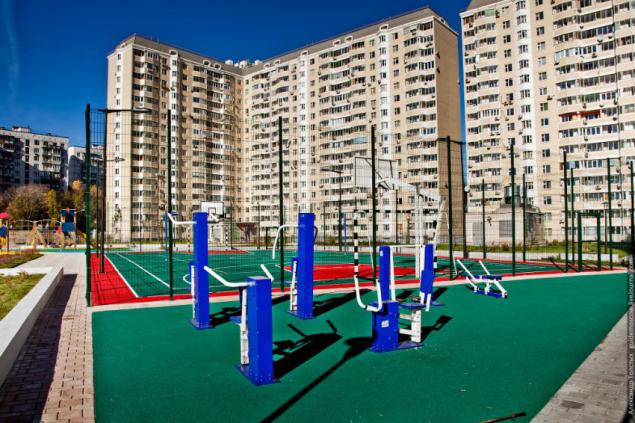 Large playground. The only thing not clear how to play football, if the frame is in the middle of the field for volleyball nets.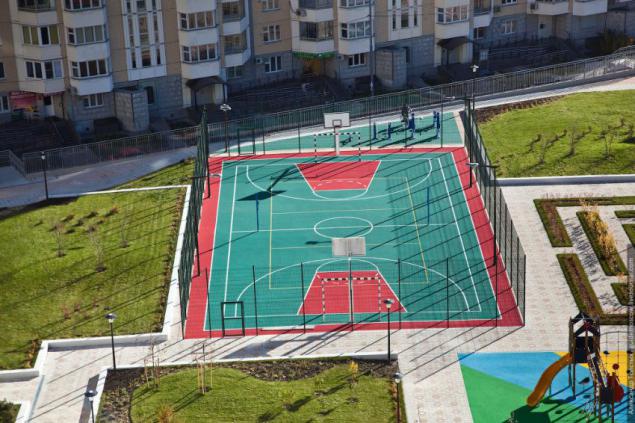 These park lights.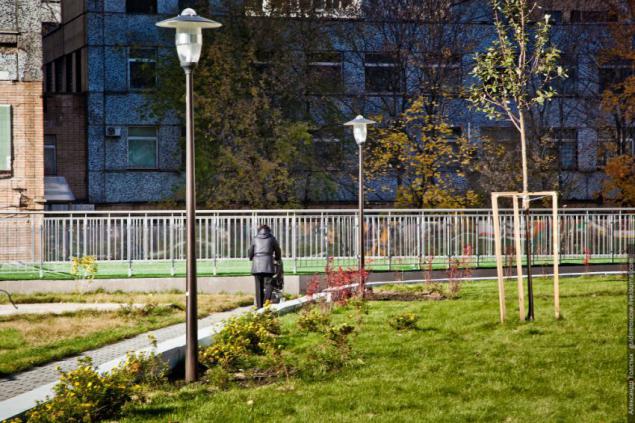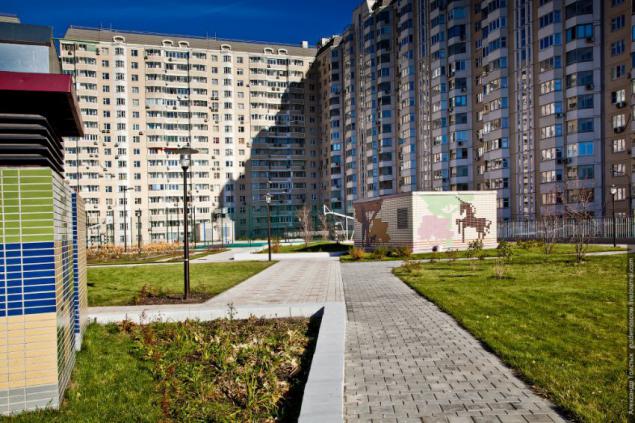 At the corners are equipped with gazebos.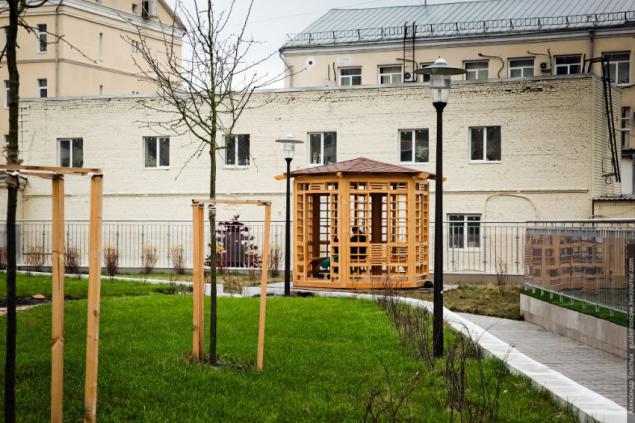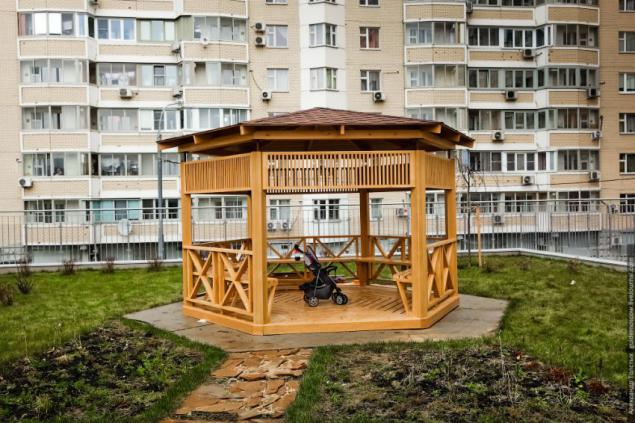 Who takes care of the yard, the operating company serving a garage and pay the owners of parking spaces, because legally it is the roof of the parking lot. I do not know whether this is true, because the courtyard is open to all residents of the area. But if you pass this area the city, whether they will try to keep this beauty?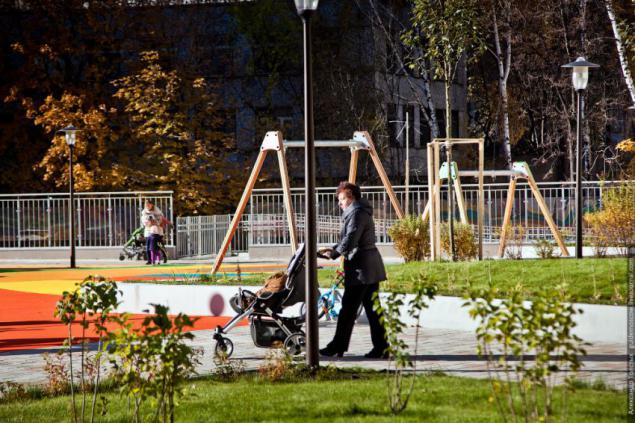 I will definitely be back here in the spring, to see how things are going.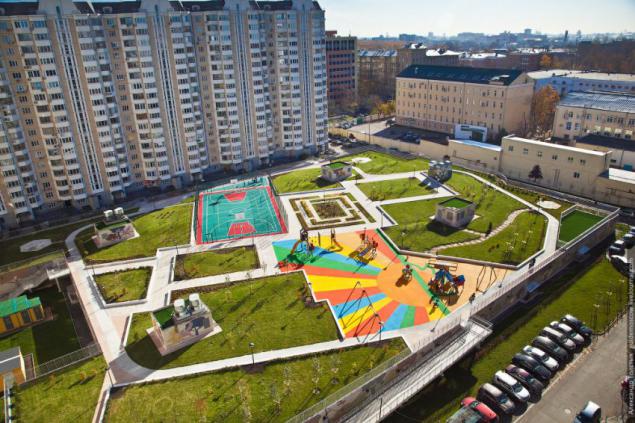 Source: moscow-walks.livejournal.com