Capital Gao is an unrecognized state Azawad, which was released by the French and Malian troops from the Islamists in early January.
Photographer Agence France-Presse Kambou Sia (Sia Kambou) witnessed students who returned to school on February 4.
The school does not have enough chairs and desks, Adventure dismantled them on board, so some children have to deal with on the floor.
Children take notes on French lessons on the first day after the resumption of classes, Gao, Mali. (SIA KAMBOU / AFP / Getty Images)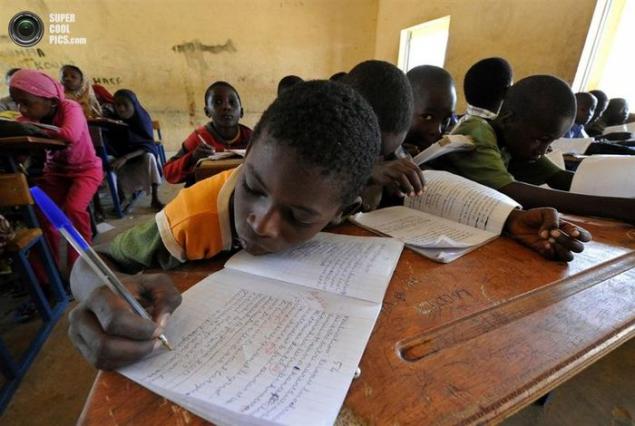 Teacher and his zealous disciples. (SIA KAMBOU / AFP / Getty Images)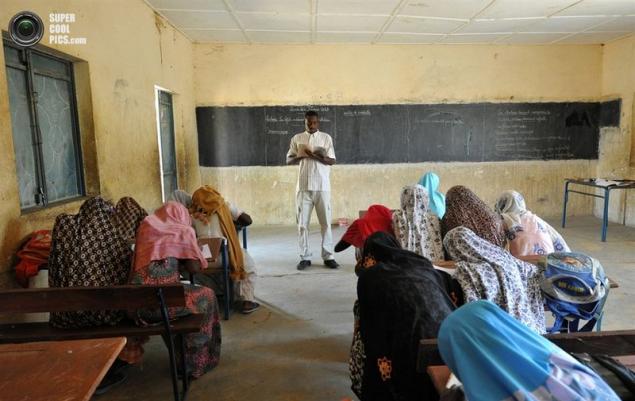 The answer at the blackboard. (SIA KAMBOU / AFP / Getty Images)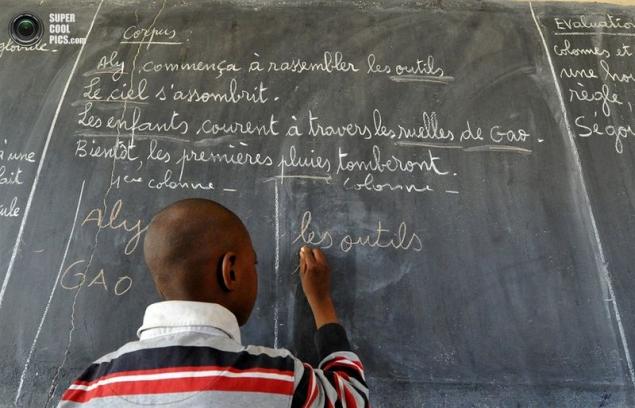 Math lesson. There desks and chairs was not enough, so the children do on the floor. Their views are quite strange - whether the photographer afraid, whether they mathematician severe. (SIA KAMBOU / AFP / Getty Images)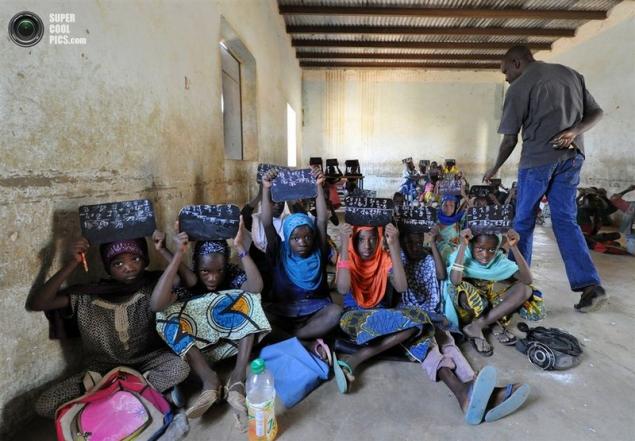 Source: supercoolpics.com