Pictures of Canadian artist is impressive above all boundless imagination of the author. An architect by training, Rob Gonsalves has great prospects for building technology that has allowed him to experiment boldly in their creations. It is referred to the contemporary surrealist, but the picture Gonsalves also endowed with features of magic realism, ie fabulous, that there seems to be in normal subjects.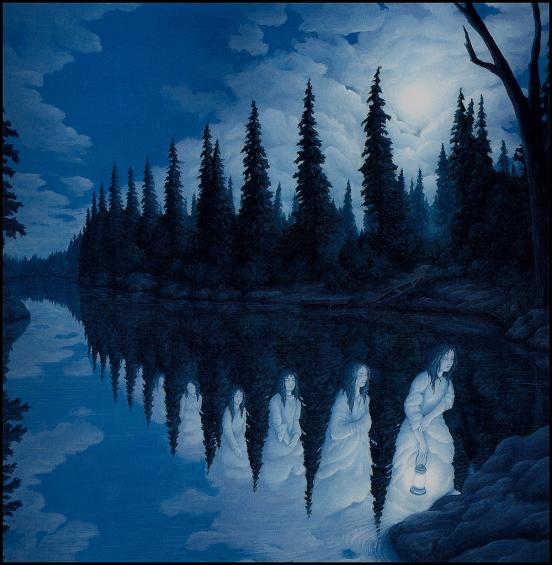 Since Gonsalves not a Hollywood star, a regular procession on the red carpet, little is known about him. He was born in Toronto in 1959. The fact that he was influenced by the work of Salvador Dalí and Yves Tanguy's not hard to guess: Rob works in the same style (surrealism).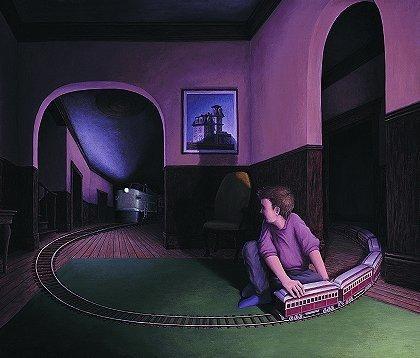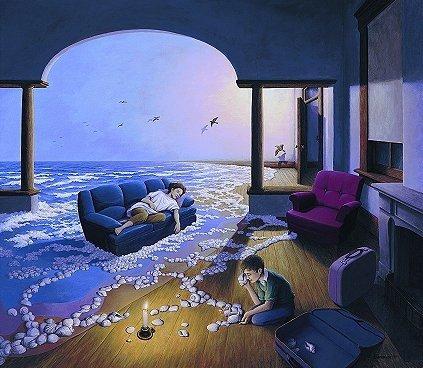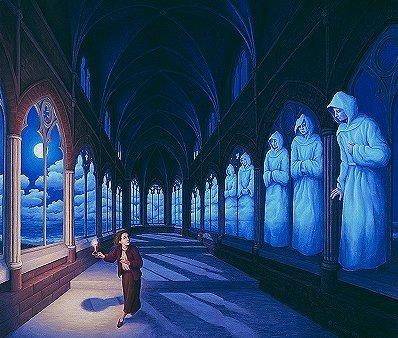 Devoted himself to painting and leave the job of the architect, Goncalves was able after a street exhibition in Toronto in 1990 - his works were a great success.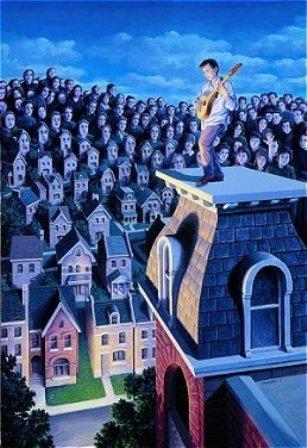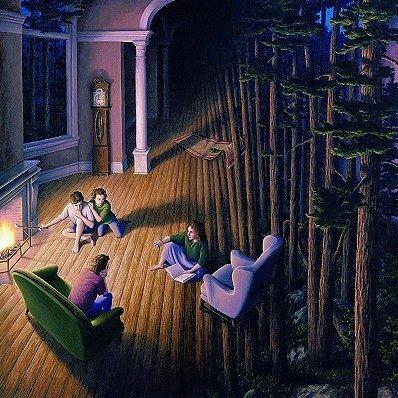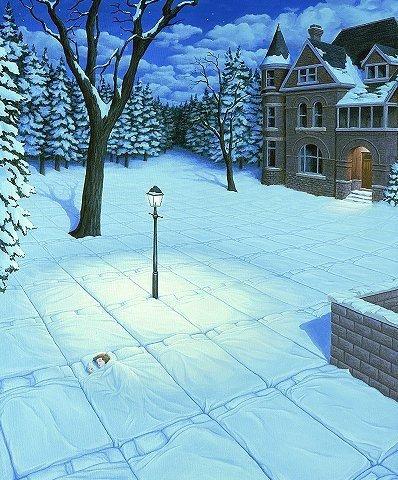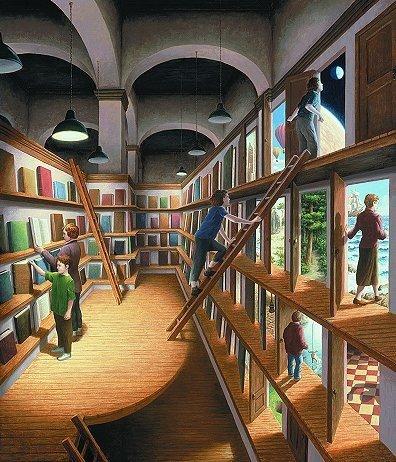 In his paintings the artist uses illusory tricks that provides, so to speak, double vision.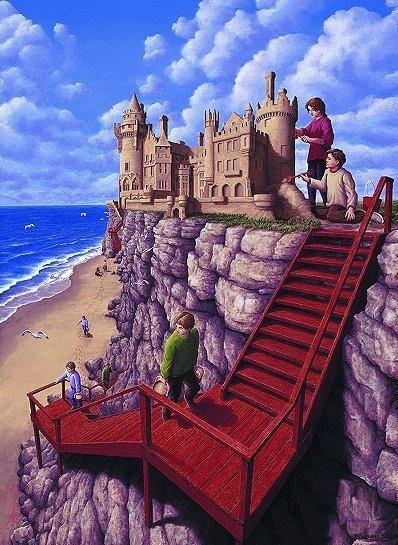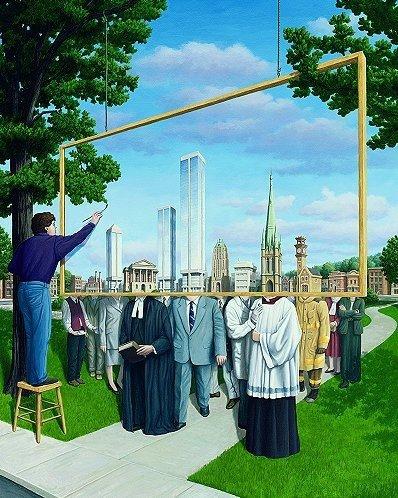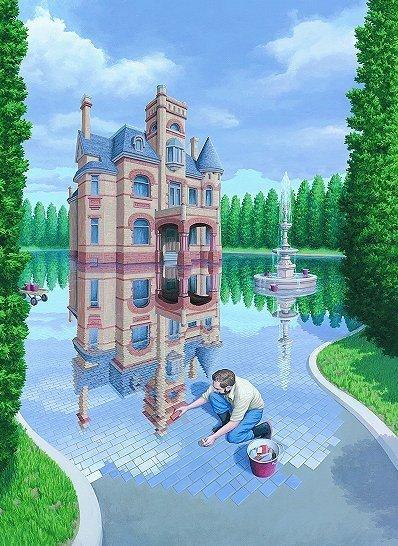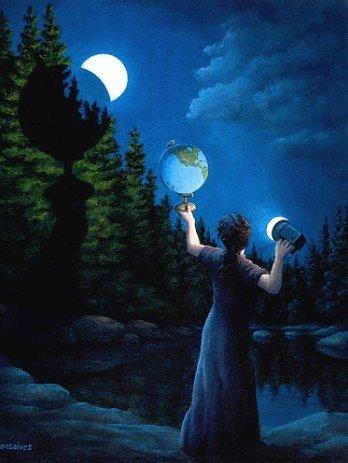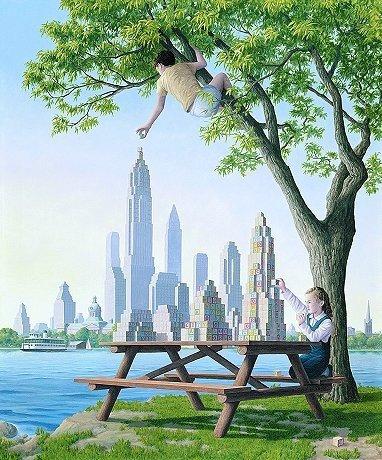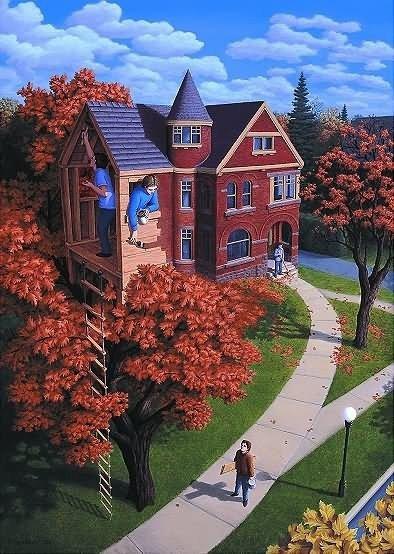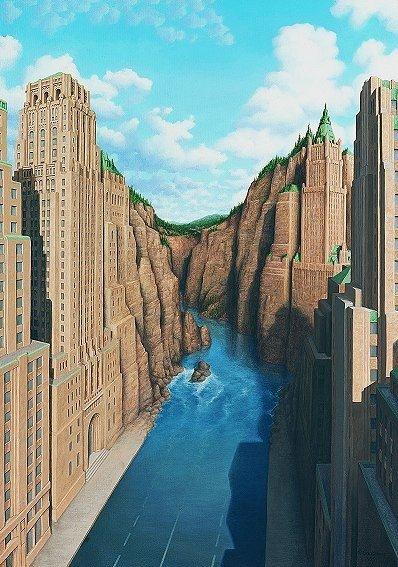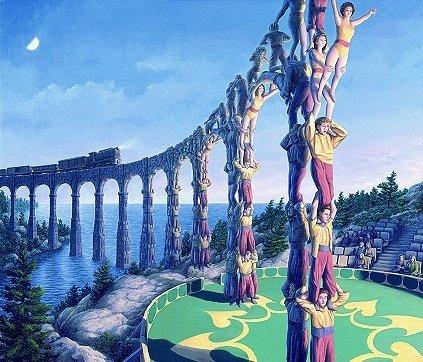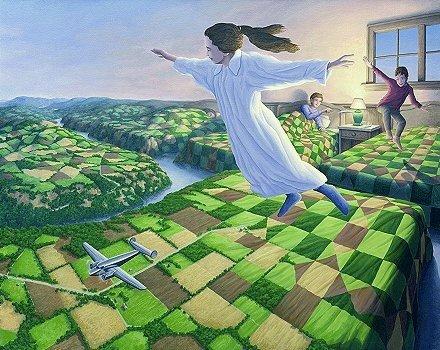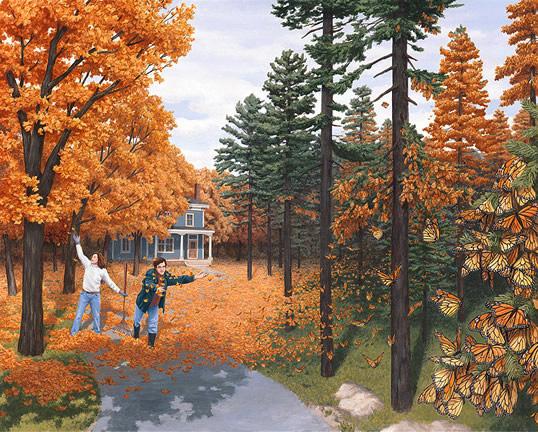 Now Gonsalves can afford to regularly holds solo exhibitions.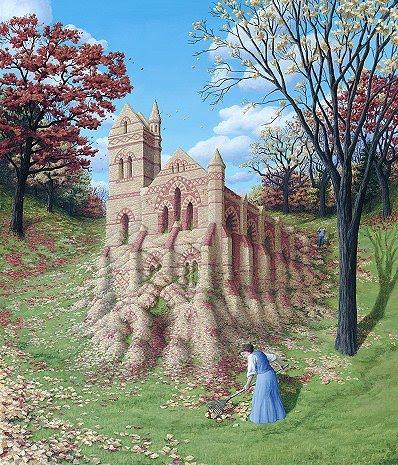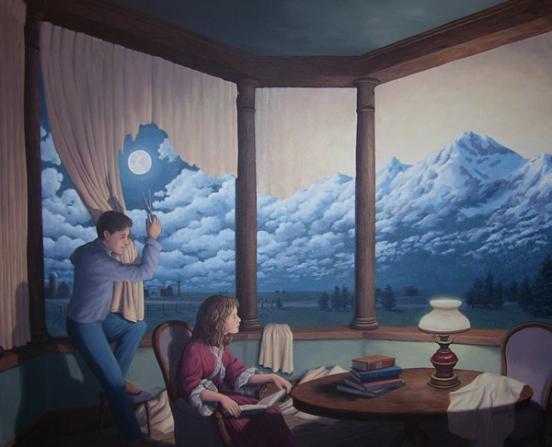 The artist has produced two books: in 2003 - «Imagine a Night» (was presented 16 paintings), in 2004 - «Imagine a Day», for which he received Governor General's Award as an illustrator of children's literature.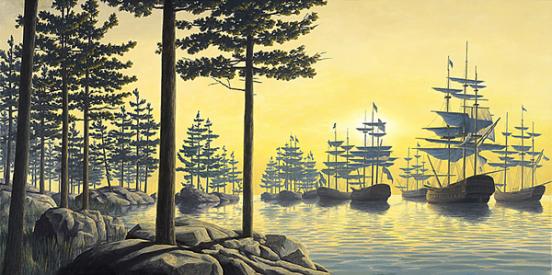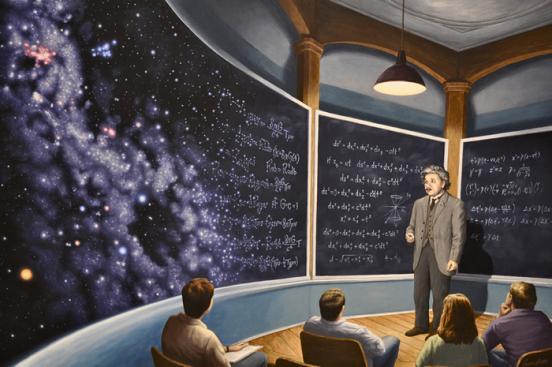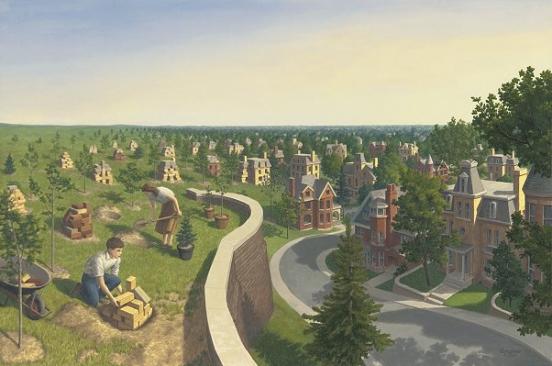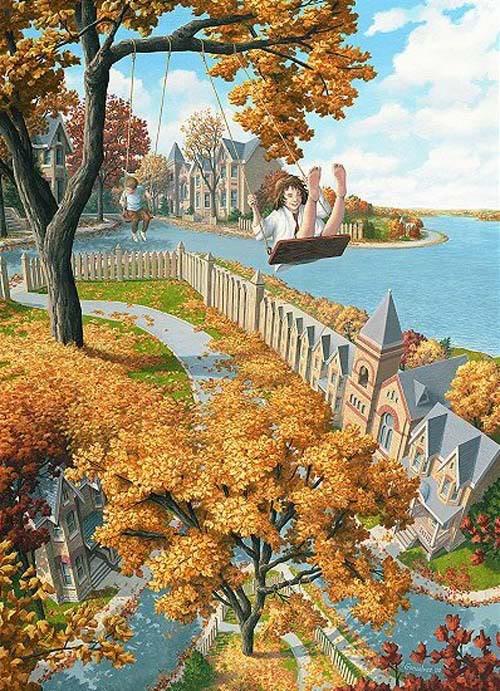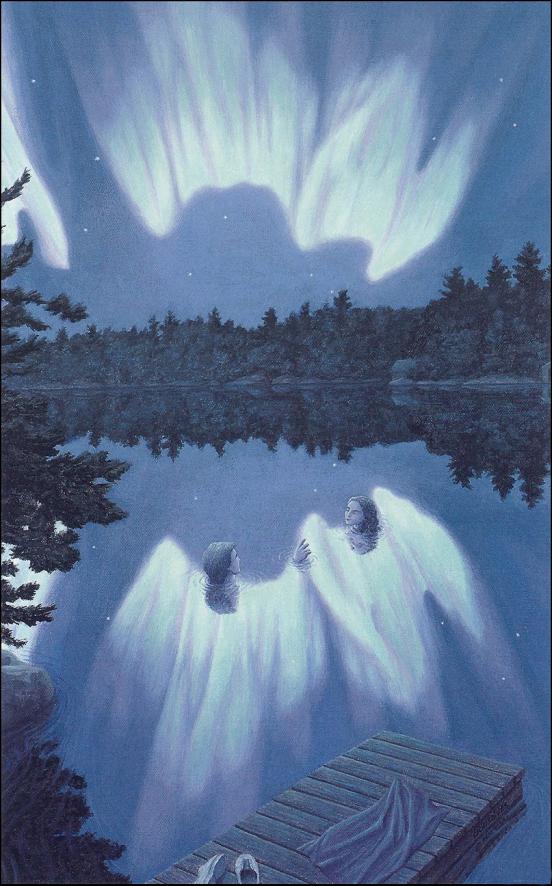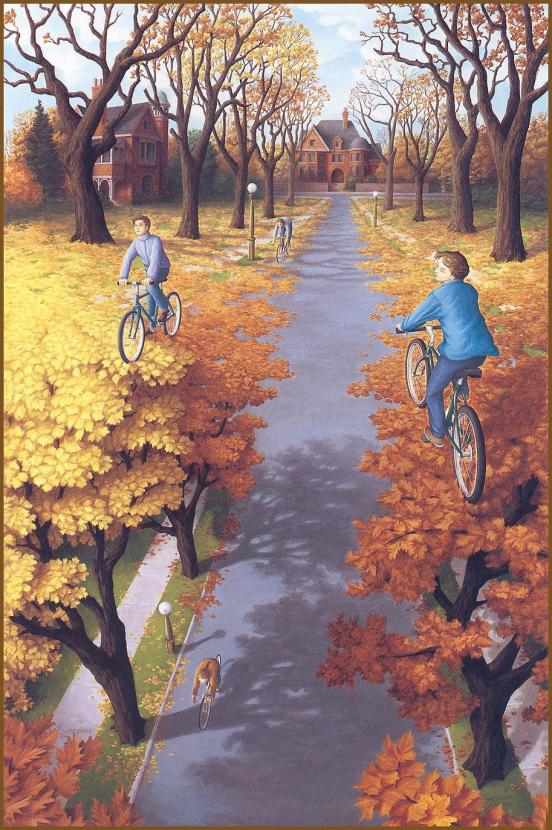 And in 2008, Gonsalves issued a third book - «Imagine a Place».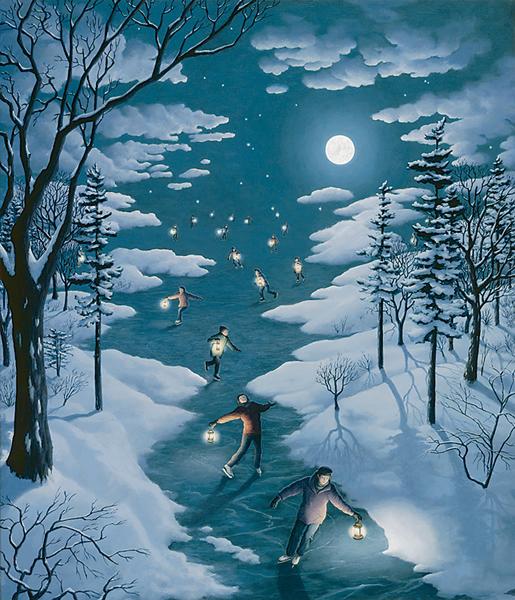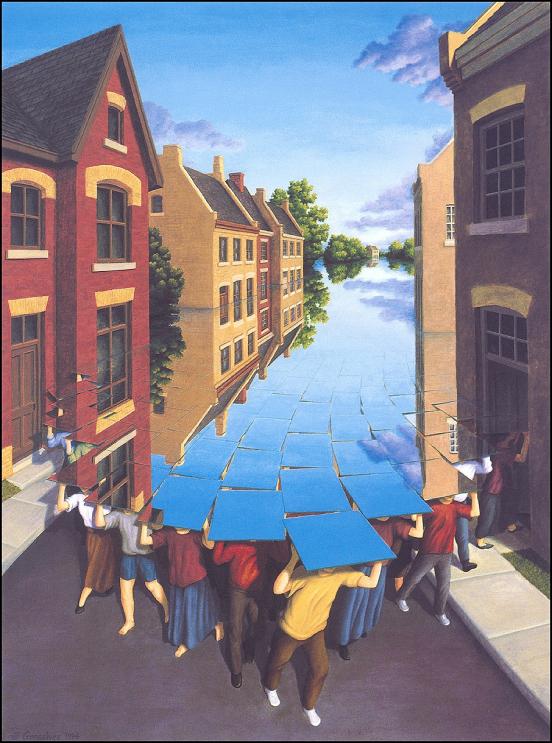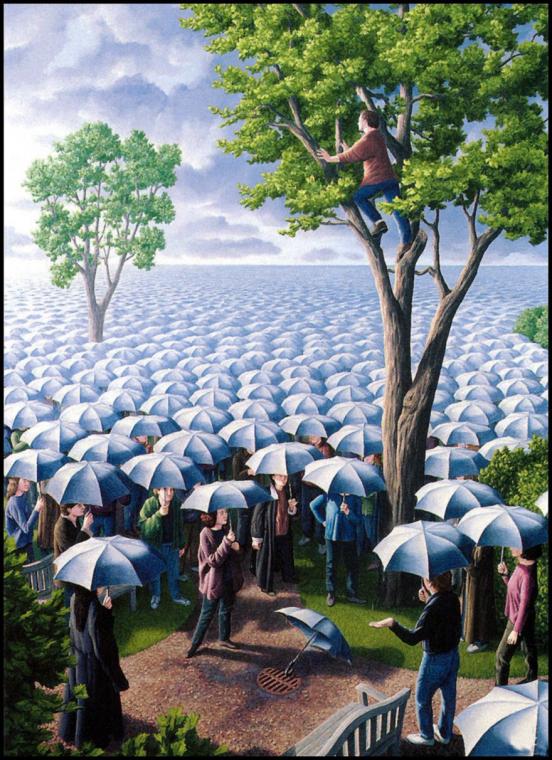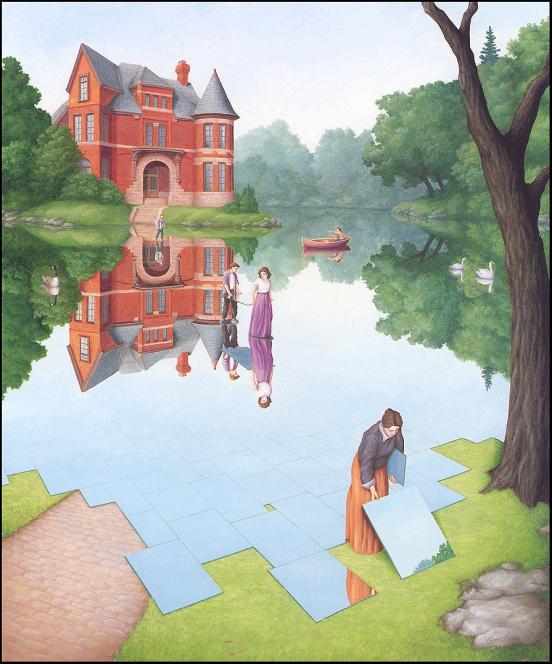 Rob Gonsalves plays guitar and quite well known as a musician.
(video for October 16, 2010; Rob (center) sings and plays)
Now in the asset Rob Gonsalves 64 paintings, and it does not stop there. In the year he wrote about 14 paintings.