Obsession. This word can fully characterize the Don. And equally, for whatever he undertook. Behind him, three flight to the ISS. And with each of them he brought a huge amount of photos.
Favorite place Don - «Cupola». And so he is preparing for the upcoming work and still have time to remove himself. From «Cupola» very interesting review. Still - seven portholes. Impression - leaned to his waist in the open space. And a lot of shots from both him and the module itself.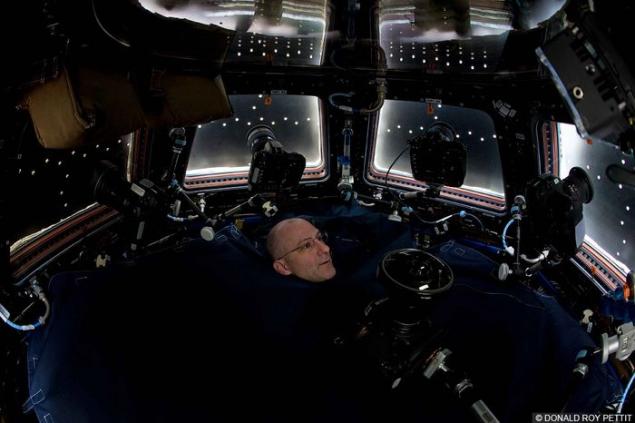 «Cupola». Workspace equipment and enough for everyone.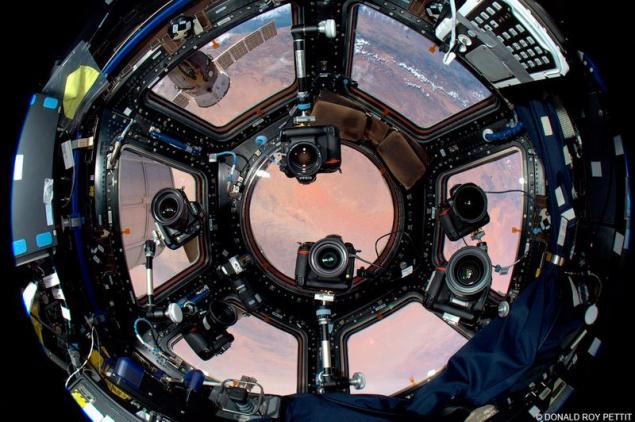 The boys crew "Soyuz TMA-18" a week before his return to Earth. Outside «Cupola» like the tower battle machine. A cover windows - armor from meteorites.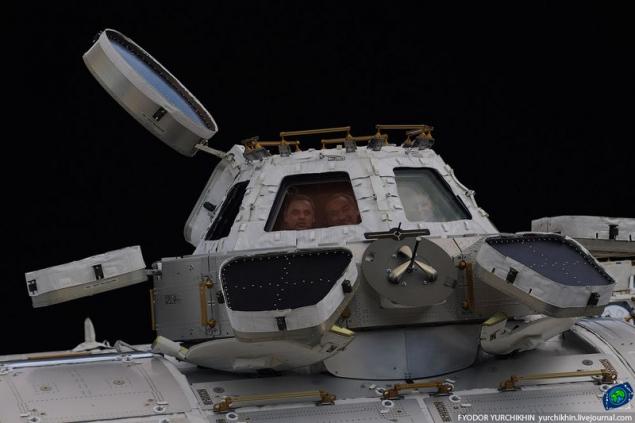 The picture with the infrared camera. 180mm lens.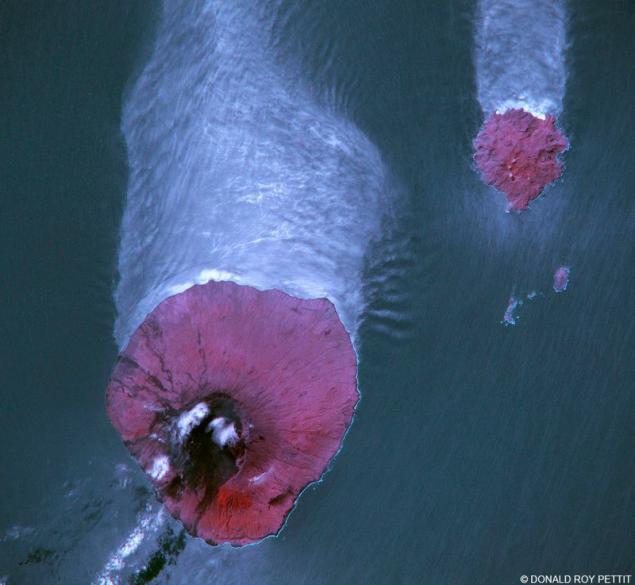 The same island after 6 seconds. And 180mm lens. And another camera - Nikon D2Hs. In terms of performance, should be plain, hung next to another, ordinary, and change them from time to time. But a free chamber must be attached to not accidentally flew away. And this time.