№20 - February. Solange Knowles on «Runway To Win fundraiser for Barack Obama»
Dresses with Basques were trending all this year and Solange, having presented a pleasant (or not) surprise older sister Beyonce, he reminded us of this. By the way no questions. Almost. Razrezik be smaller, but not somewhere ... And I can honestly say that now is the style of the younger Knowles is gaining momentum and it could oust Bee at least in this area, if it does not work in other ...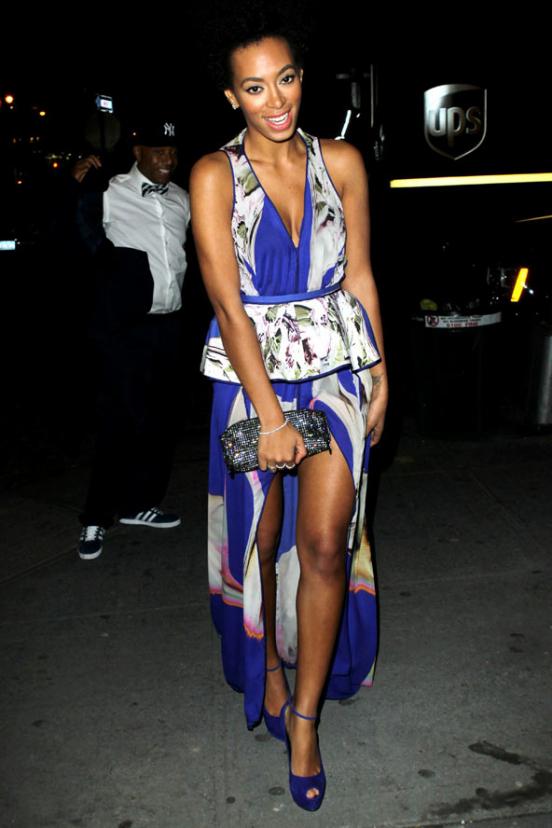 №19 - Nov. Rita Ora on «MOBO Awards»
Floral applications were a big hit last year, but Rita says that they are relevant today. Yes, I tell you, she's right. Effectively looks.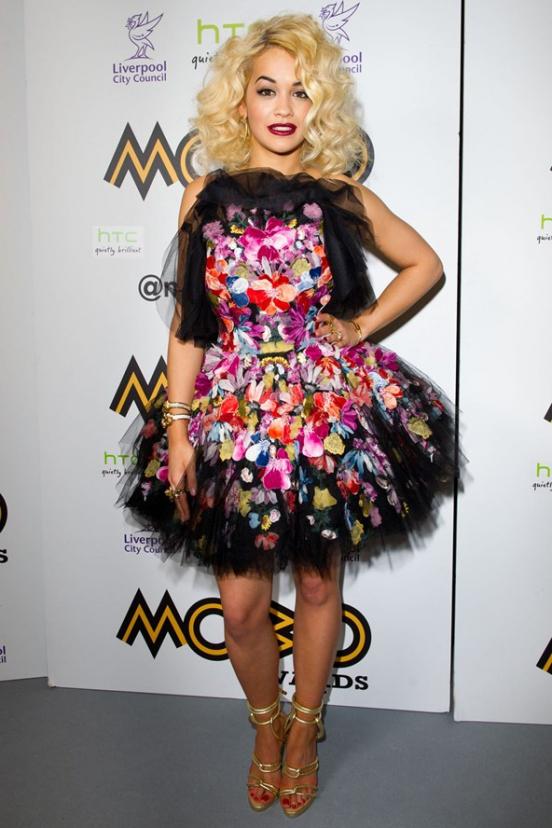 №18 - July. Gwen Stefani New York
Few people can dare to wear a suit, but confidence will save any situation. Gwen knows her worth, and no matter what she wears, say in «Glamour».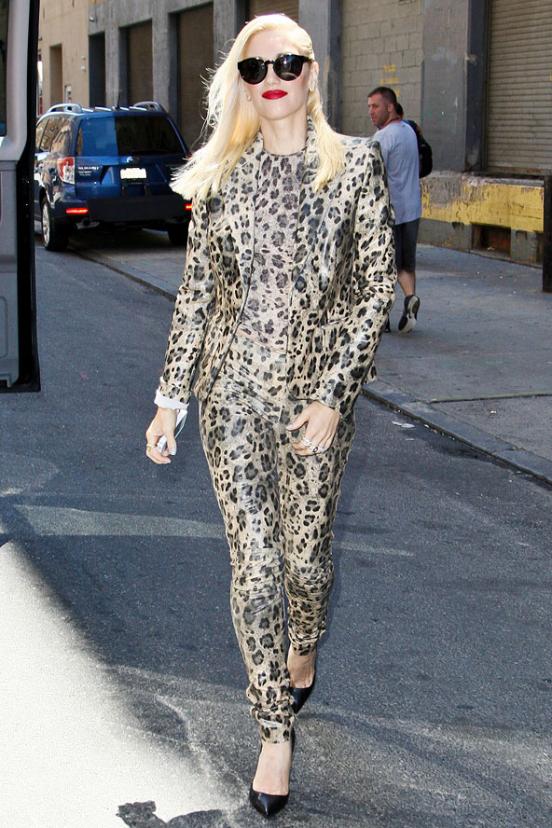 №17 - February. Michelle Williams at the ceremony "Oscar»
For all the stellar life Michelle had a lot of failed images, but now she dresses much better. The red dress Louis Vuitton actress looked like a real Hollywood star, not any Efrosinyushka.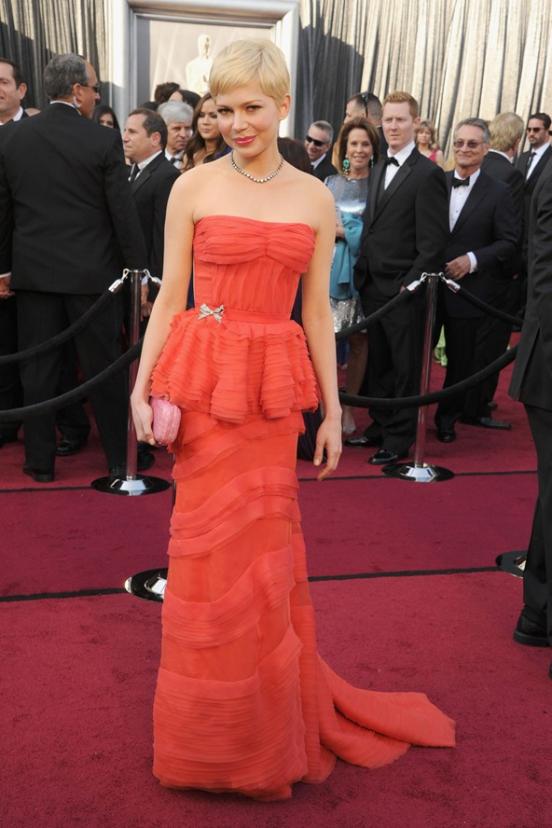 №16 - June. Katy Perry at the «Spirit of Life Awards» in Los Angeles
Back to the past. Cathy-style 20's.
№15 - Nov. Miranda Kerr New York
With such things as boots and a mini-dress you have to be careful, but Miranda is rarely wrong, so the bow went to the extent of sexy, moderately pretentious and even moderately stylish (it is on the fifteenth place).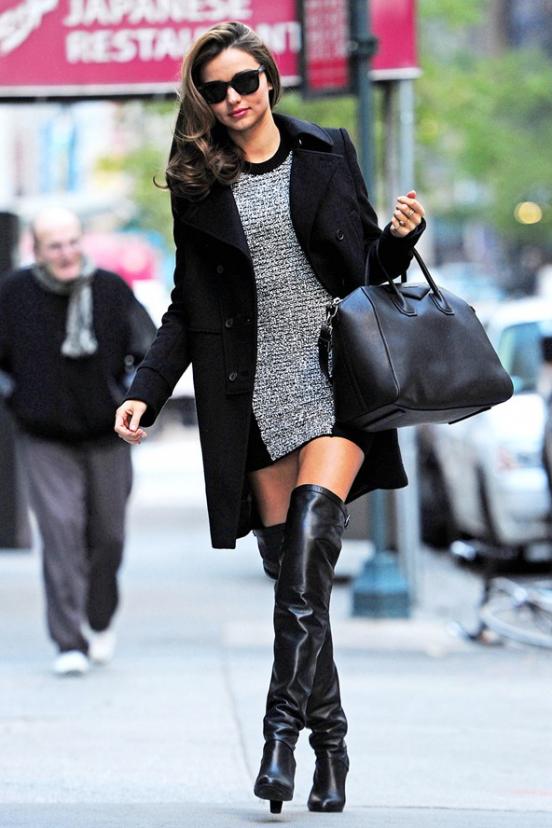 №14 - June. Emma Stone at the premiere of the film "The Amazing Spider-Man" in Madrid
Definitely one of the best dresses of the new collection of Dolce & Gabbana.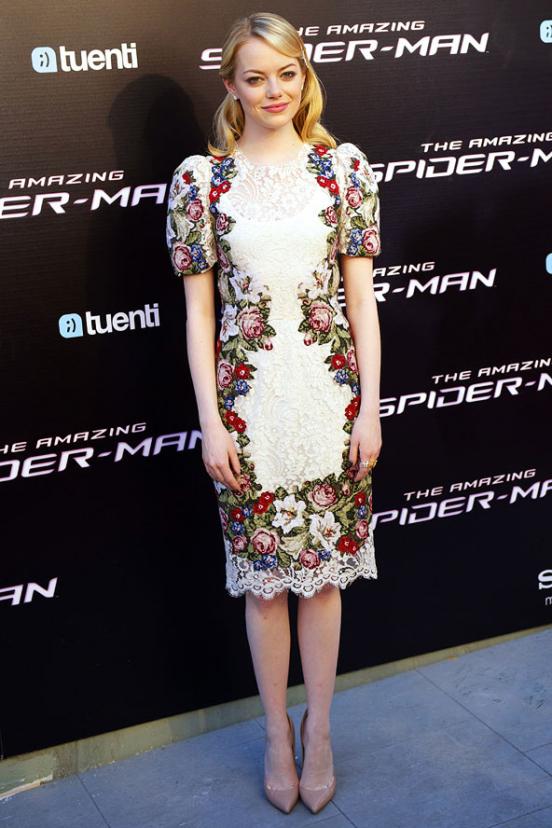 №13 - May. Jessica Alba on the walk in Los Angeles
Lovely image for spring. Pastel shades and bright accents Jess cleverly combines fun. Comfortable and stylish, I only "for" such a response ordinary gray.
№12 - February. Diane Kruger Photo call on the movie "Farewell My Queen" in Berlin
It is not possible to predict that the next time will put Diana. In this respect, it is very changeable and it is just at hand. This fresh, comfortable and original way certainly was unexpected.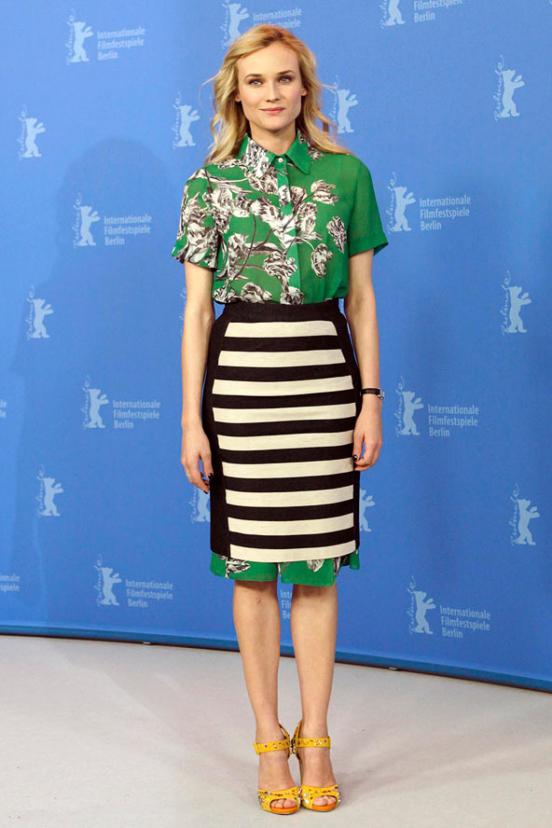 №11 - Sept. Kristen Stewart at the Toronto Film Festival
Stewart's first public appearance after the scandal was not only a betrayal of the most anticipated, but also the most stylish for her this year. The Zuhair Murad dress and patent-leather Jimmy Choo shoes at least she does not look half dead Bella Swan, but even so the emotions still not written on his face, and gestures (in her case, the fingers of the left hand).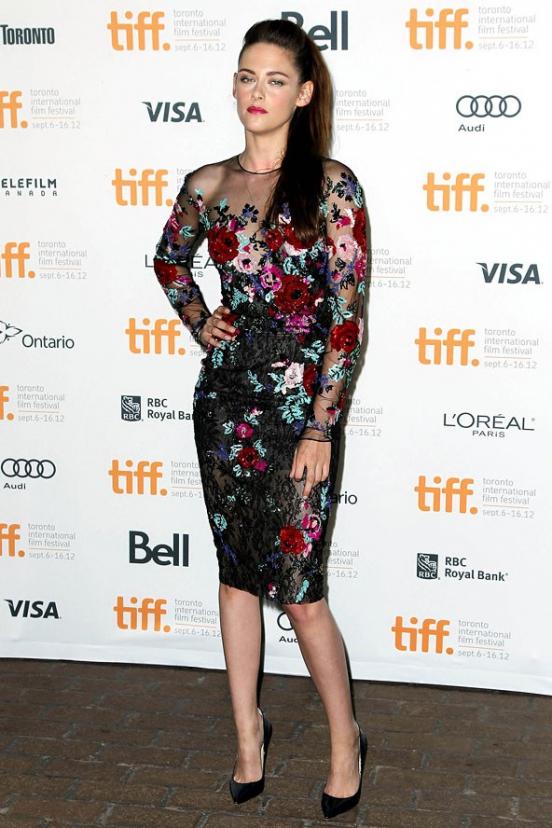 №10 - Sept. Sarah Jessica Parker at the ball Valentino
Let Sarah looks not fantastic, but in this creation Valentino she simply magical!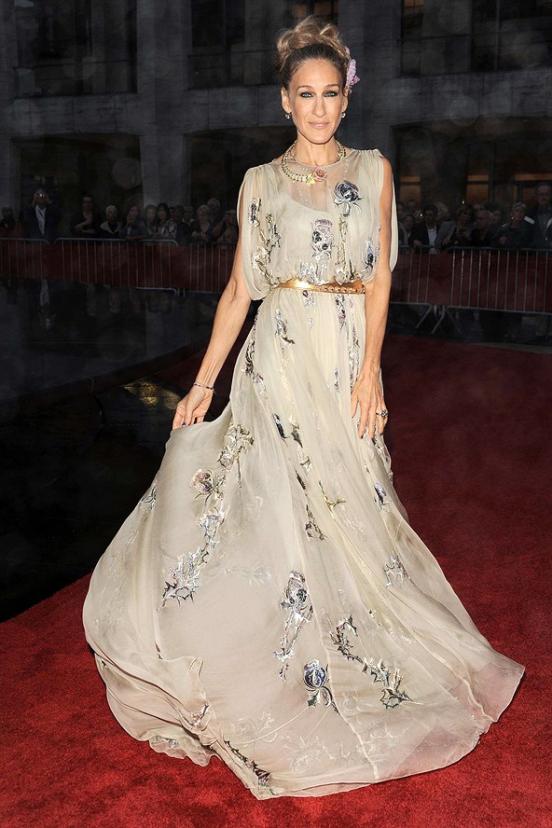 №9 - November. Marion Cotillard at an event in «Claridge's Hotel»
Christian Dior rescues Marion always and everywhere. That's just the dress looks better from behind than in front, although it should not be.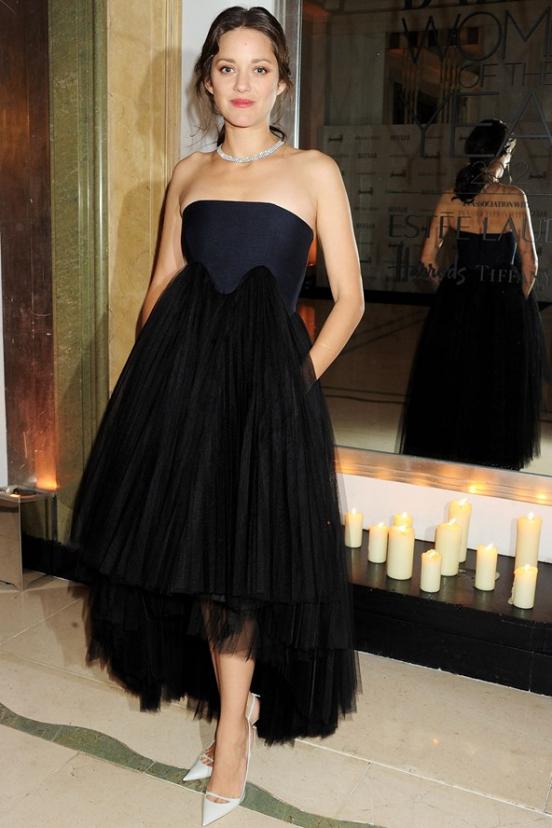 №8 - Sept. Emma Watson at the premiere of "Good to be meek" in LA
Lace dress Giorgio Armani Emma has not forgotten her fans for a long time. The fact that the girl is not so often appear in this type of outfit and the output is already kind of an event (although it myself Watson is not prepared, so to speak, created the image in a hurry).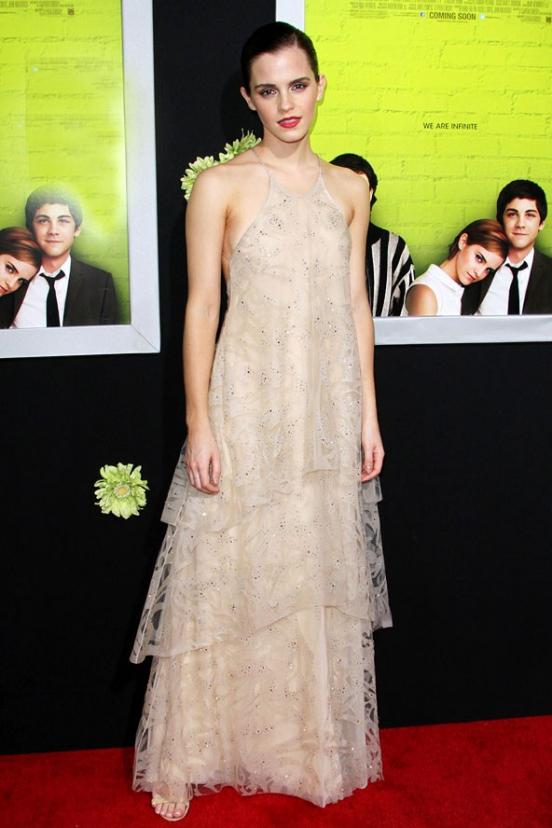 №7 - Oct. Alexa Chung in the «Chanel Fine Jewellery party»
The little girl, who lives in Alex, broke free. Pale pink dress, shiny shoes, flower decoration ... ah, how did all this sweet presladko!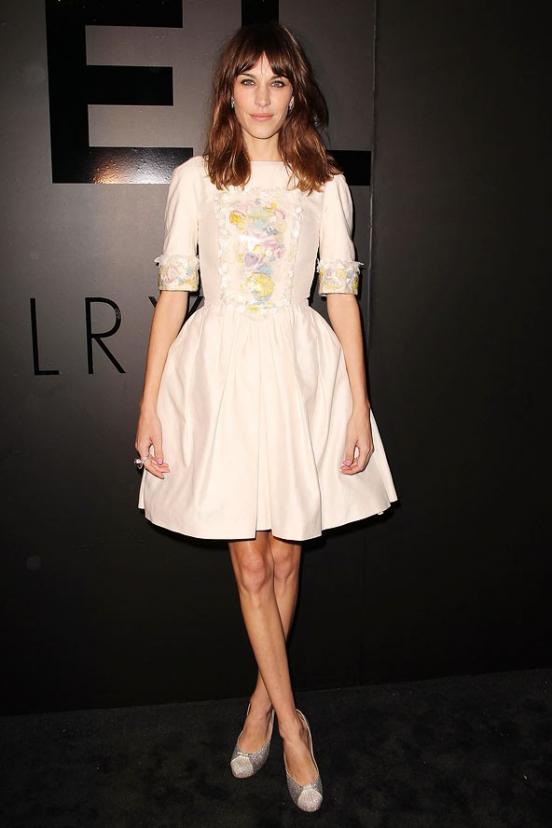 №6 - April. Lily Collins at the party «Cartier Juste Un Clou»
Unaccustomed to Lily Collins image, but how it does it is stunning! Even her eyebrows are all annoying, are invisible and have absolutely no weight. Costumes such as Dolce & Gabbana to wear it more often ...
№5 - January. Carey Mulligan on «London Critics' Circle Film Awards»
Unexpected color combinations sometimes too good. A bright red Roland Mouret dress is surprisingly perfectly with blue slippers YSL.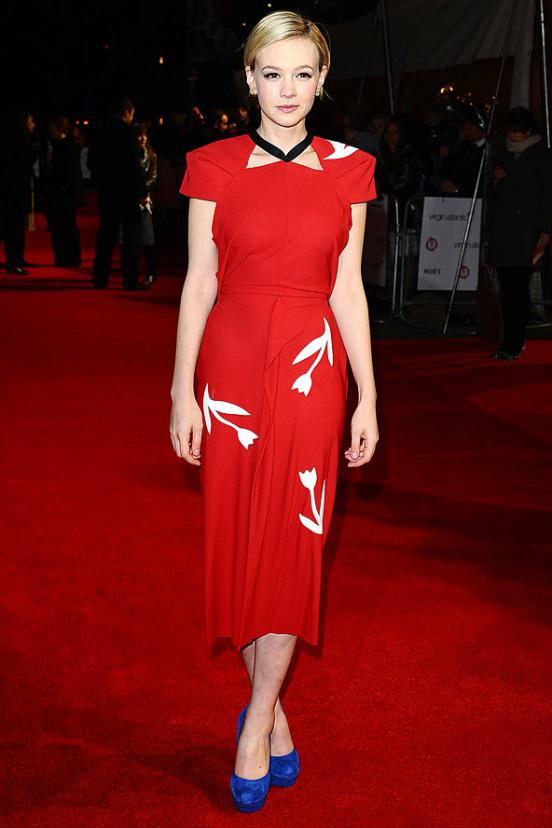 №4 - Sept. Keira Knightley at the premiere of "Anna Karenina" in London
Cyrus has married? Yes, but not on the same track red. It was a kind of dress rehearsal, with rehearsal wonderful and very fashionable dress in a peach-colored Chanel Couture.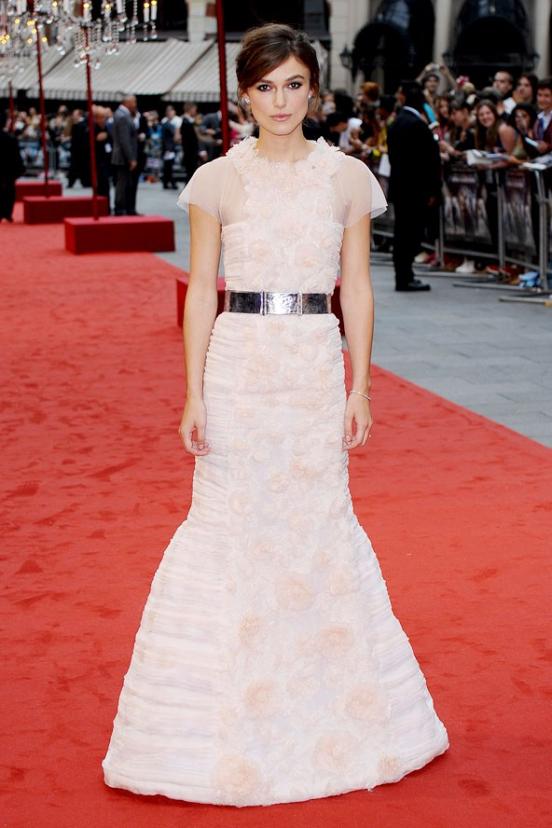 №3 - May. Chloe Moretz at the premiere of "Dark Shadows" in Los Angeles
With the release of new pictures ubivashka left on the red carpet. One of the first images I have seen that somehow dock with the age of the actress (Chloe 15 years).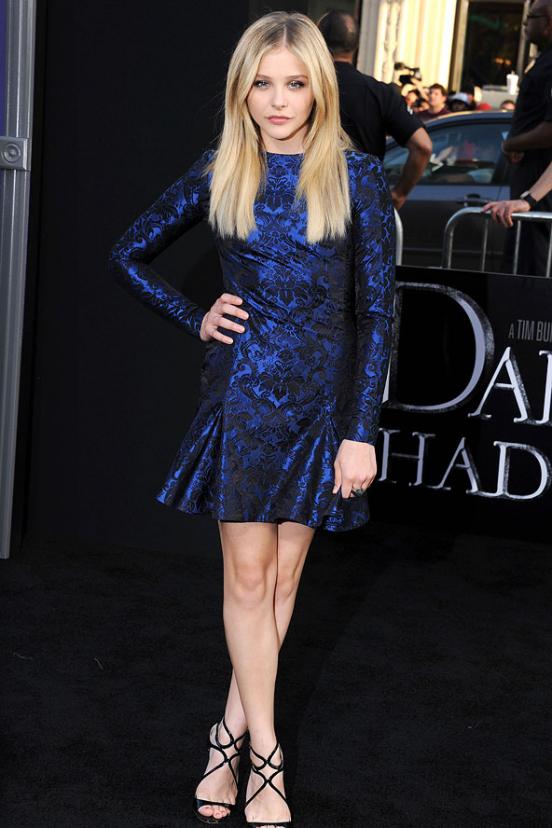 №2 - February. Kate Middleton at the opening of the exhibition «Lucian Freud Portraits»
Although Kate and adhere to certain dress code, her outfits are never boring. Maybe it's natural charm makes itself felt, but even the most drab and inconspicuous start to dress, coupled with the smile of the Duchess to play with new colors. Of course, it's not about that woolen dress, a style reminiscent of trench and on the other, less fortunate bows Middleton.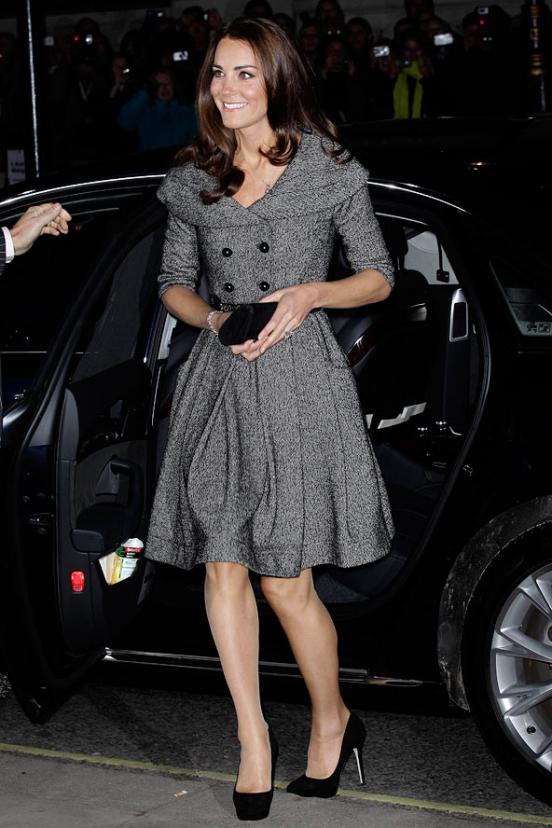 №1 - June. Florence Welch at a party «Britain Creates»
Luxurious long evening dress by British designer Julian Macdonald - a sharp and sometimes even bold manifestation of female sexuality. Florence in this way is incredibly is organic not only due to the dress, but also at the expense of the most seemingly, small parts forming the whole image entirely. Scarlet lipstick and red nail polish added onions passionate touch.