1. Working on the role of Willy Wonka in the film "Charlie and the Chocolate Factory" Johnny Depp is not oriented to the original image created by Gene Wilder in 1971, and the character of the musician Freddie Mercury clip «I'm Going Slightly Mad». In addition, they say that Ed Wood, played by Johnny, too, has something in common with the hero of the video of the band «Queen».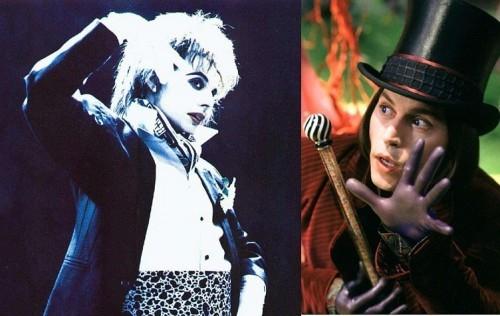 2. Almost all sweet vegetation is shown in the movie "Charlie and the Chocolate Factory", it is a true masterpiece of confectionery. In particular candies on the trees, and giant pink cotton candy could try the whole crew.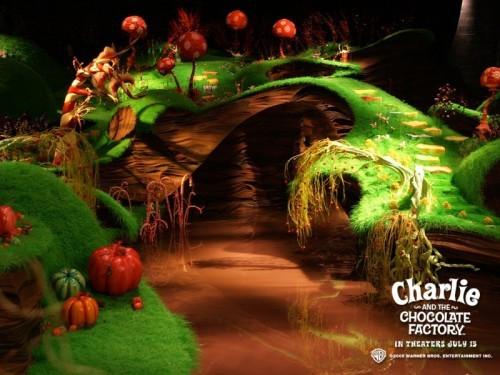 3. Chocolate in "Charlie and the Chocolate Factory," though not real, but, at least, is very similar to it. To create a chocolate river, on which floated a boat Wonka, it took 20 weeks of construction. It has been used about 781 927 liters of 83 fake chocolate.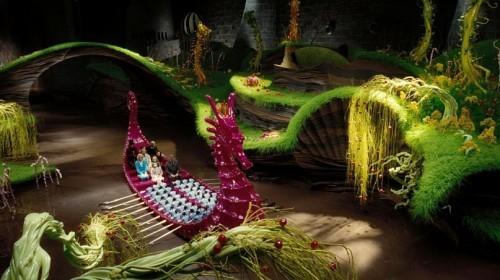 4. Absolutely all the figures from the bushes that cut Edward Scissorhands in episodes of «Edward Scissorhands» were made from metal skeletons and thousands of small plants in plastic pots.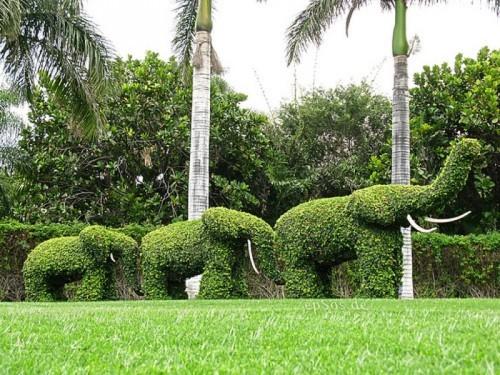 5. For 82-year-old actor Vincent Price's role in the film "Edward Scissorhands" was the last.