15th place - Jessica Biel and Justin Timberlake
After five years of dating and numerous rumors about the collapse of a sweet couple Biel-Timberlake finally dot the «i», played a magnificent wedding on the coast of Italy. Lovers at first glance seem to be different, because the values ​​of life, according to the «Men`s Health», they are absolutely identical. In an example of the editors bring together pairs of sports passion and commitment of a healthy diet.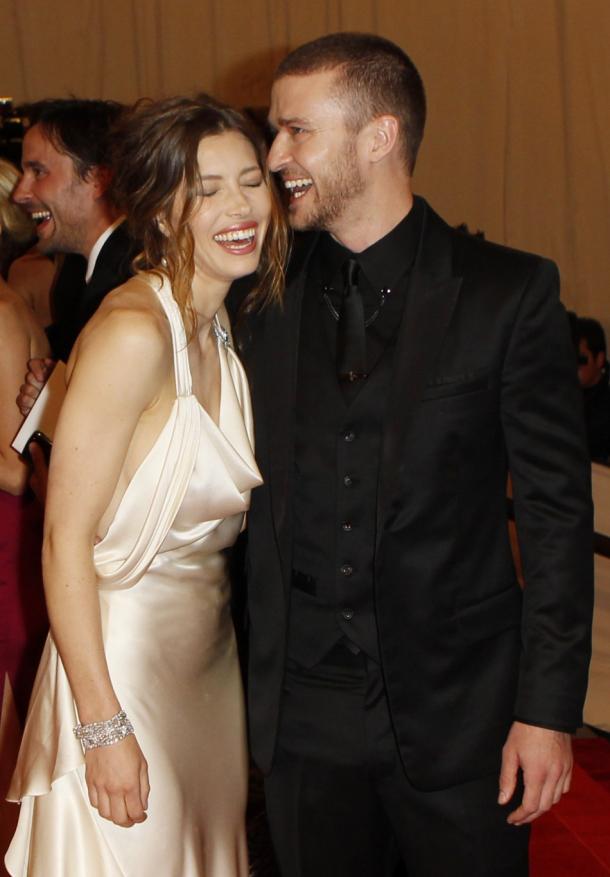 14th place - Fergie and Josh Duhamel
Despite the constant busy at work Fergie and Josh were able to find a balance and live happily together for over three years. Special claims on the part of the press to the couple there, but the media and can not understand why Ferguson and Duhamel still not appeared baby. Judging by the numerous interviews actor for a long time prepared to take on the role of the father, and it is rumored that his wife will soon give him the opportunity.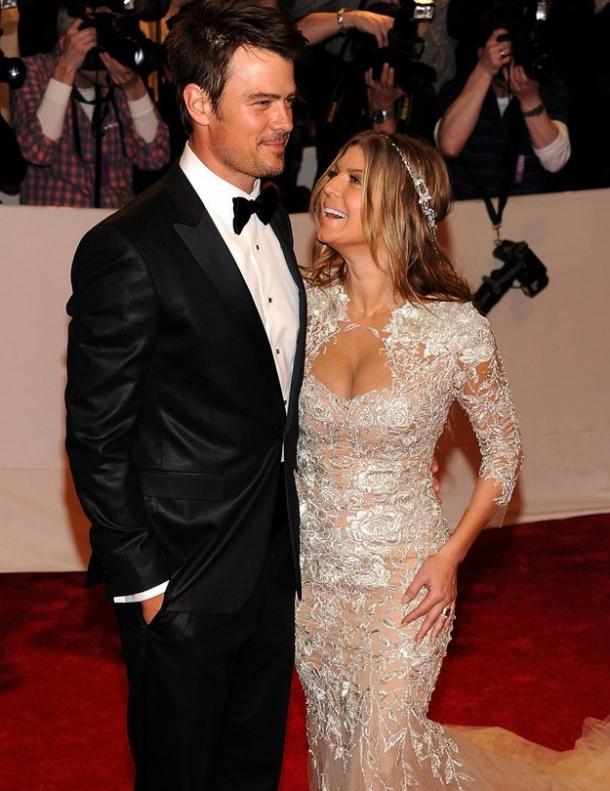 13th place - Jennifer Aniston and Justin Theroux
Funny, down to earth and sexy actress, as it is described in the «Men`s Health», that year in a row trying to find a soul mate. In this field she had enough failures, but fate has generously bestowed upon her the second after Brad Pitt, of course, the man of her life. In 2013, Jen and Justin Theroux are planning to get married and perhaps give birth to her first child into the world.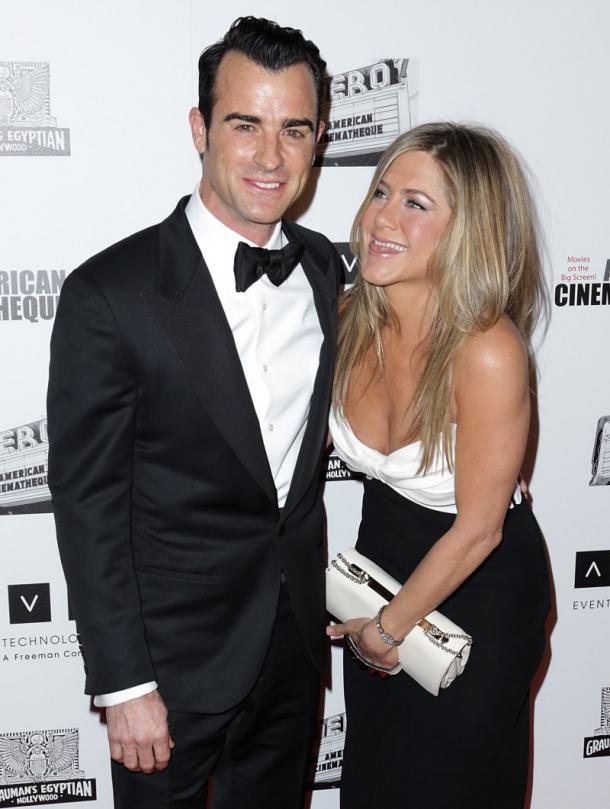 12 place - Rachel Weisz and Daniel Craig
"James Bond" break a big jackpot - the year before his wife became the star of "The Mummy" and simply beautiful Rachel Weisz. They look great and well kept, more or less hiding their relationship from the public eye.
11th place - Katie Holmes and Tom Cruise
The publication's rating, does not seem interested in the couple divorced or she is still together, because on the 11th place is situated Katie Holmes and Tom Cruise, who officially severed their relationship last year. I do not argue that together they looked great, and passion at first it was more than enough, but gradually everything has come to "no" Goodbye, Mom Love, Goodbye ... Many people believe that the two of them still do, but not for love, but for the sake of her daughter .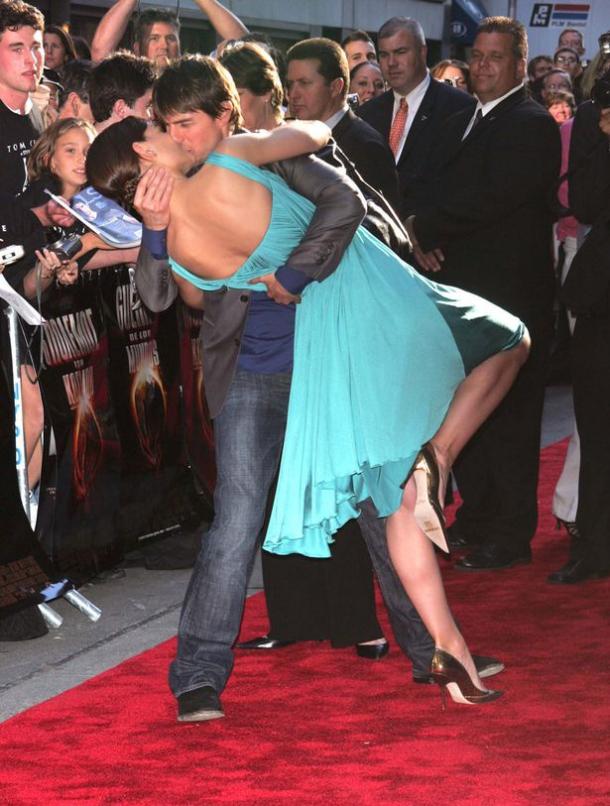 10th place - Anna Paquin and Stephen Moyer
Hollywood does not often born twins, but they love each other actors, are the parents of a boy and a girl with a difference of a few minutes. Partly for that reason, and not only, they are at the 10th position.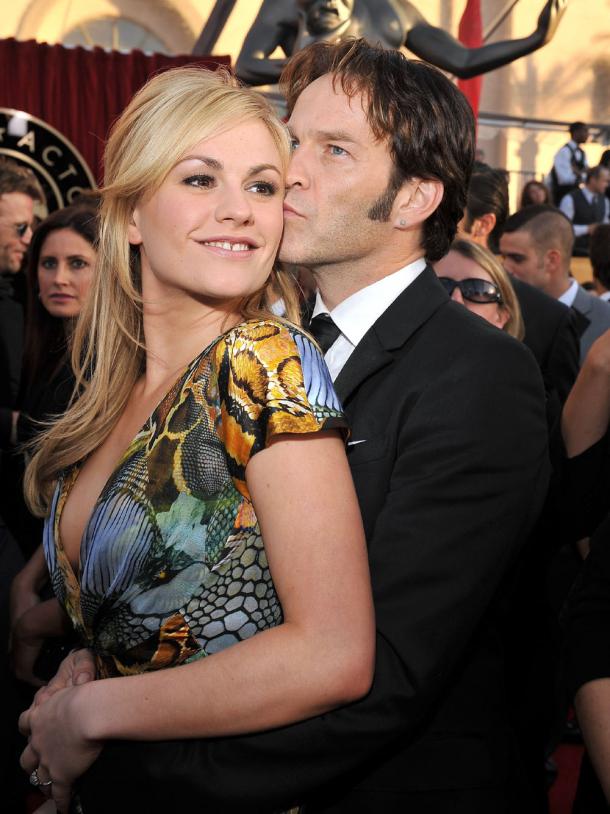 9 place - Camilla Alves and Matthew McConaughey
7 years together - 3 children. Good rate for a family of this beautiful pair, located on the ninth place. This year, Camilla received just two of the favorite gift - a long-awaited marriage proposal, and the son of Livingstone, who was born on December 28.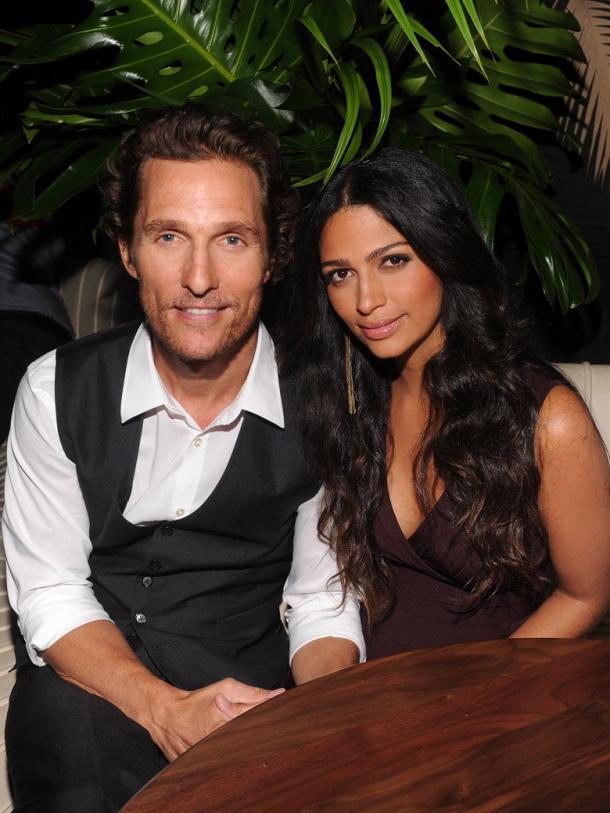 8 place - Jessica Alba and Cash Warren
Jessica and Cash have been together for 8 years, but the love in their alliance is growing day by day. Assist the children and shared passions, without which, according to the actress, "porridge will not weld».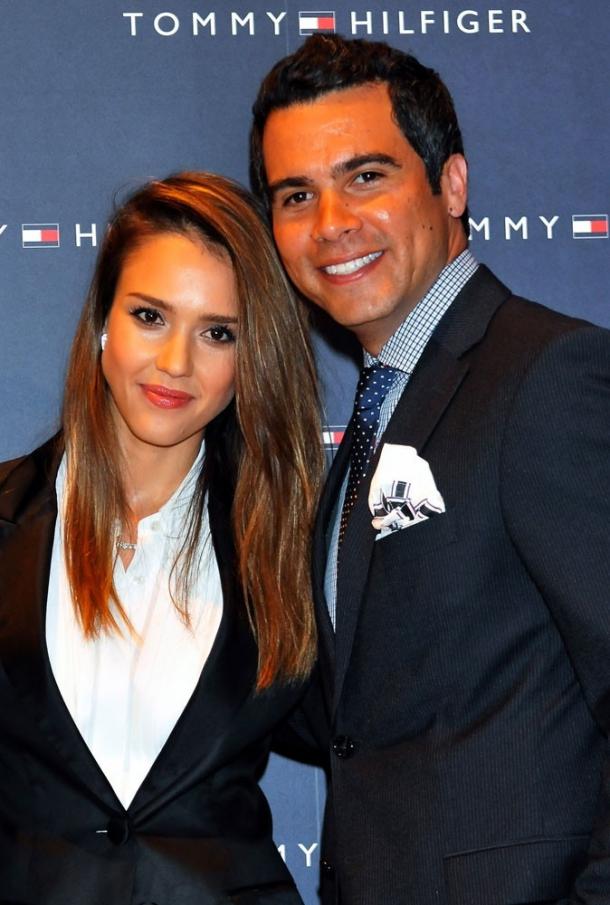 7th place - Angelina Jolie and Brad Pitt
Their wedding is sure to become one of the most discussed topics of the year, but, in fact, they are quite good without it. They are beautiful, rich and happy, only six kids Bring the wedding ceremony, but what parents? Beloved children of not refuse! At the end of this year will be 50 to Brad and Angelina on the anniversary ringed clearly will not be superfluous.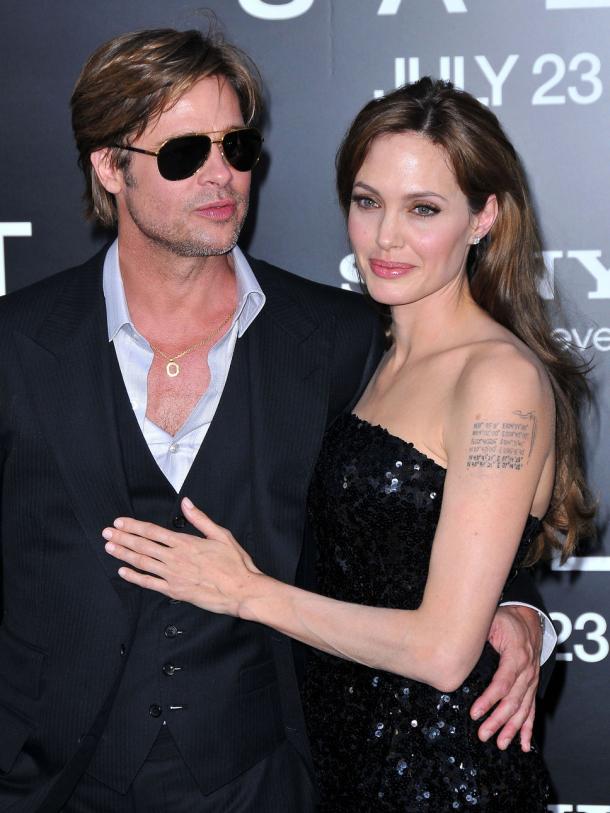 6th place - Victoria Beckham and David Beckham
Family for their greatest priority, and the time spent with her four children, they call the most relaxing and soothing. Full inner harmony in their relations is achieved through the mystery of Mrs. Beckham, because no one but David does not know what his "pepper" in real life.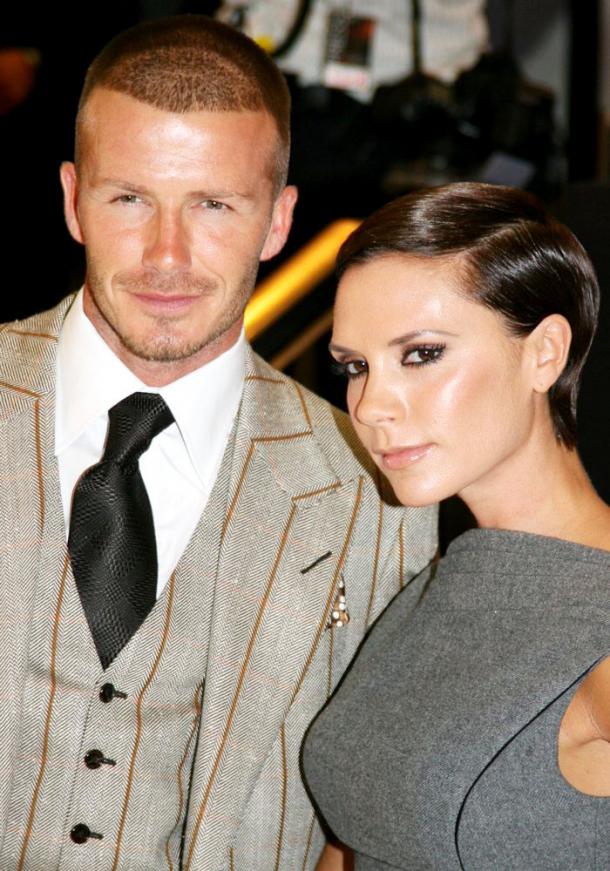 5th place - Tom Brady and Gisele Bundchen
This pair of too perfect to not think about it. The ideal external and possibly internal image of two loving hearts. They, by the way, grow no less beautiful children - a son and daughter, who certainly understand how their parents are suited to each other.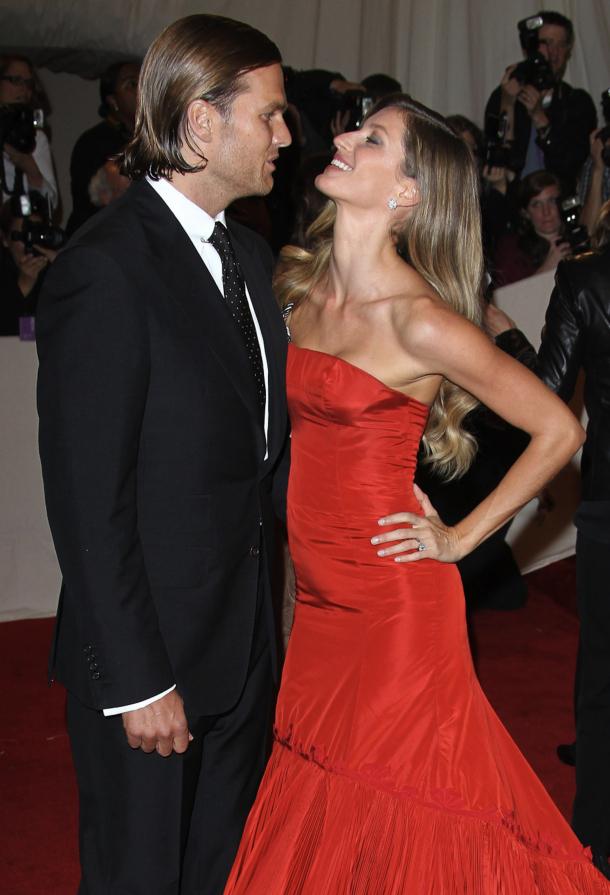 4th place - Kate Middleton and Prince William
They have a lot to learn: Kate is active, cheerful, kind and beautiful, and her husband, even the New Year meet, saving people. This happens only in a fairy kingdom and the British.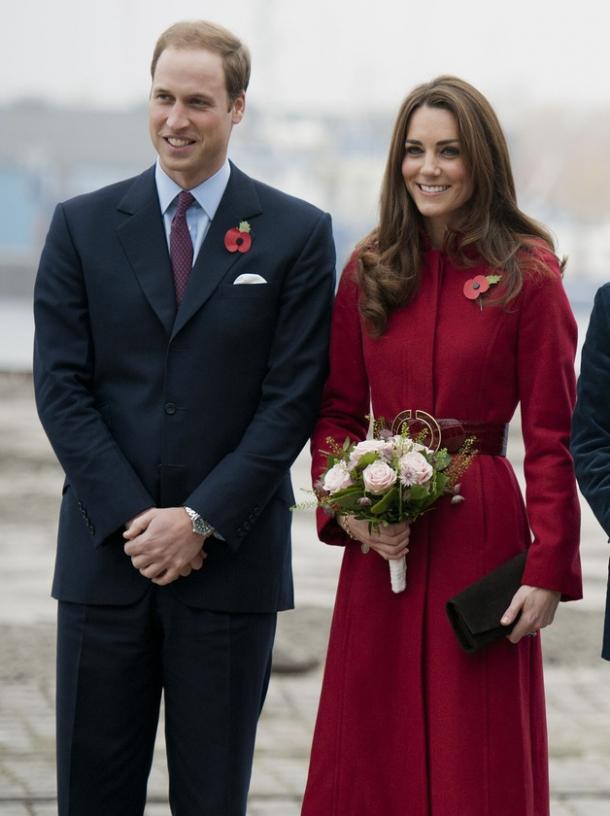 3rd place - Miranda Kerr and Orlando Bloom
In spite of all the evil tongues, to spread rumors of a romance of Miranda and Leonardo DiCaprio, model no hurry to cuddle from her husband Orlando Bloom, with whom they are raising two-year son Flynn. Some gossip that, they say, and love-in between there is a special, because Bloom married Miranda just because of her pregnancy, but if you believe everything you read, a few years ago, Orlando was gay.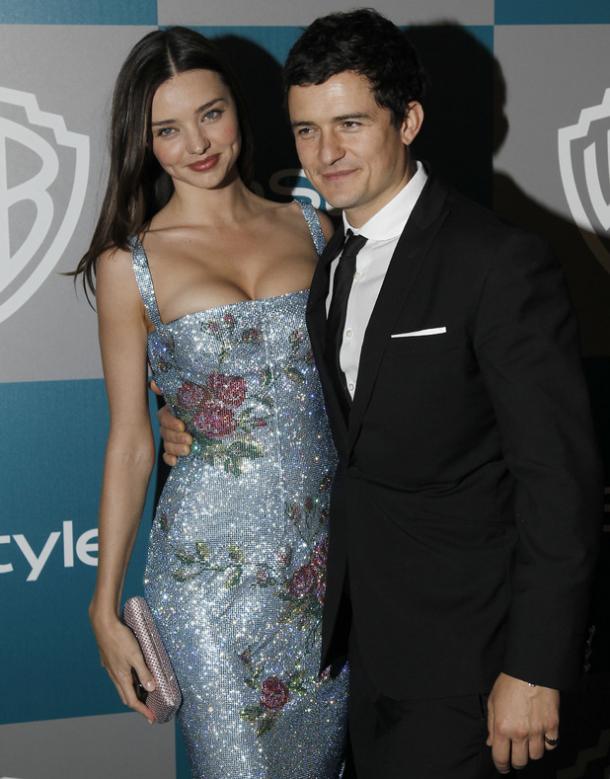 2nd place - Eva Mendes and Ryan Gosling
New pair also found a place in the rankings: And not just any, but once the second. "Hot" Eva and Ryan have amazing bodies and temperaments, so «Men`s Health» could not resist.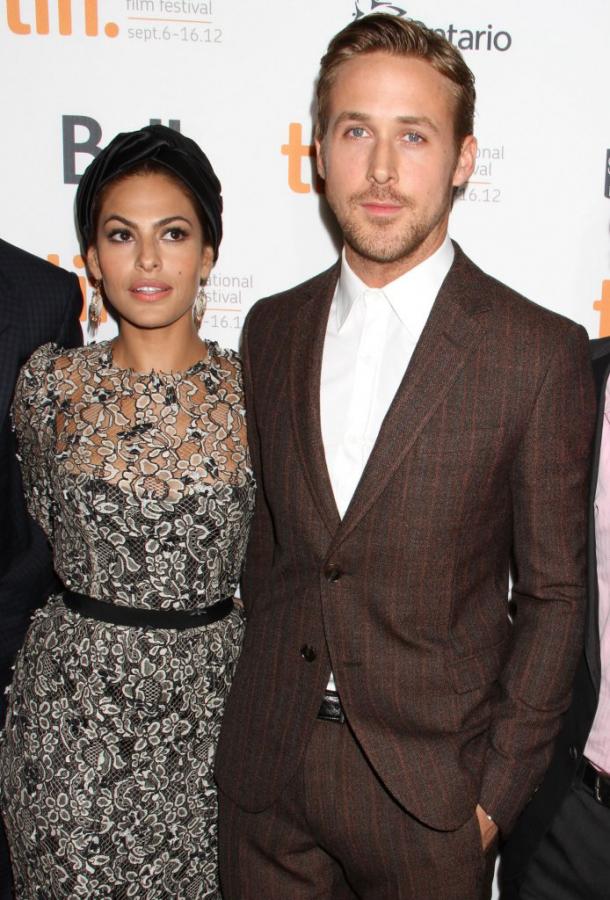 1st place - Beyonce and Jay-Z
The most powerful in all areas of the pair - Bee and Jay. Last year, they were recognized as the richest, most discussed, and even the hottest couple. This year, the singer plans to release a new solo album, and her husband set out to once again work with Kanye West.