Rumors of romance between the Belarusian tennis player Victoria Azarenka and DJ Redfoo, make up one half of the duo LMFAO began to spread in the early fall, when he was a fan of Victoria on the US Open, sitting next to a tennis family. Then they began an active correspondence on Twitter, and since then has appeared together at several events.
In a recent interview with a musician who, as it turns out, is a long time in tennis, even if not direct, but confirmed their relationship:
I'm in love. I do not care what everyone will know about it. This is a special girl. It - the number one. My whole world has changed, it is - the love of my life.
On one of the tennis tournaments Redfoo also said the following:
I - a big fan of Vicky. I came here just to see how it plays. It's very exciting.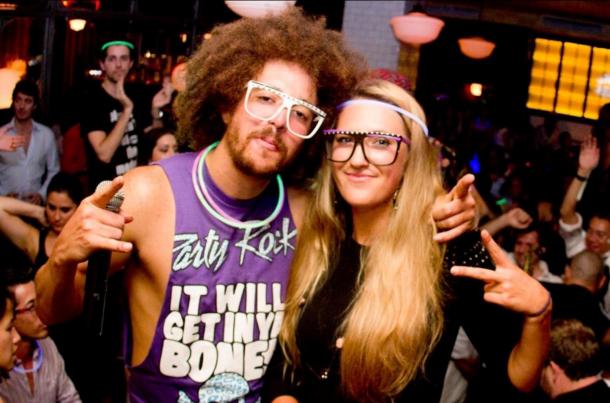 A direct question about whether their associates some kind of relationship, followed by the following comment:
I do not like to share the details of his personal life. But we are very close, it is - an incredible woman, and I'm very happy.