Monica Bellucci - a delightful woman. It looks equally great at any age, the image and role. Monica - a sample of the southern European beauty with its regular features, dark eyes and beautiful forms. Even small cinema lovers admire her femininity and sexuality! Yesterday, August 14, it became known that Monica started shooting a new film by Emir Kusturica "Love and War", which take place in Serbia. While little information about the film, but soon you can expect pictures from the paparazzi or fans of tourists - the influx of visitors to the Serbian town grew considerably after the arrival of the Italian divas. Well, once the shooting has already begun, we can expect the film very soon, and to brighten up the waiting, recall the most vivid role Signora Bellucci.
1. Apartment
Apartment - one of the first films in the career of Monica. The picture tells the story of a love polygon and the choice between stability and passion. Fresh beauty Monica and her acting talent is simply amazing! Remarkably, in this film she plays together with his then-future husband Cassel Vinsanom.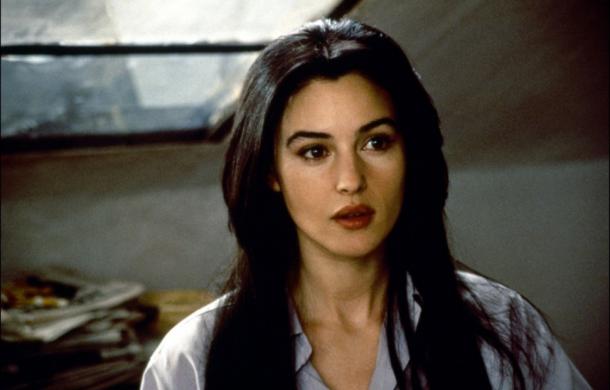 2. Malena
Malena - one of the most successful films of Monica Bellucci, who was twice nominated for an Oscar. The film tells the love story of a teenager to an adult woman, a widow, whose beauty all women envy and the dream of all men. This beautiful widow and played Monica.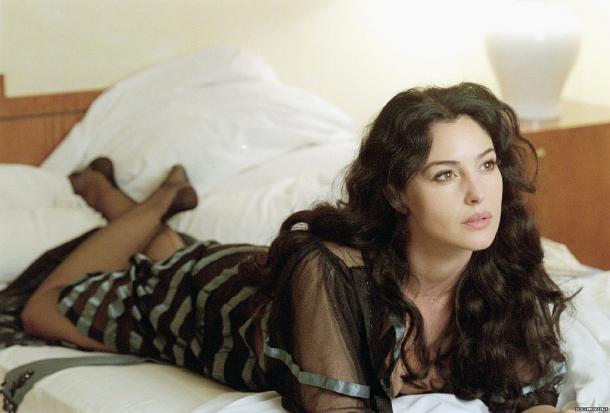 3. The Private Lives of Pippa Lee
In the movie "The Private Lives of Pippa Lee" Monica played a minor role, but she played it! Monica appears to us in the form of a slightly crazy wife of the protagonist. In case you are this film have not seen, probably should refrain from further narrative - otherwise the whole affair will be revealed!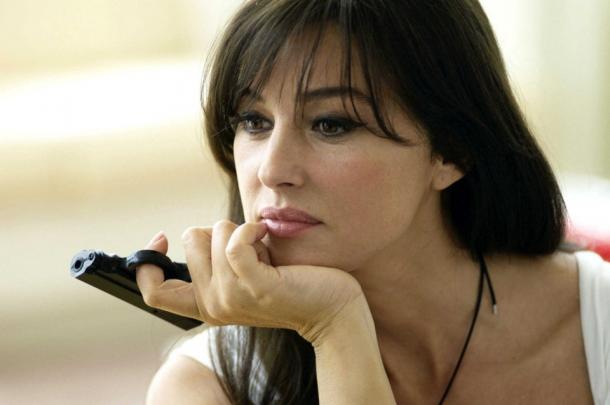 4. The Ages of Love
This Italian film and the relatively new (it came out in 2011) has not caused a big stir in the Russian box office, and for good reason. It's very romantic and sometimes funny story about the three "stages" of love: the love of his youth, the love in middle age and love in old age. Three stories of love are independent and at the same time are intertwined. Monica has played a major role in the film, in the novel devoted to love in old age. Indeed, it is impossible not to fall in love Monica at any age!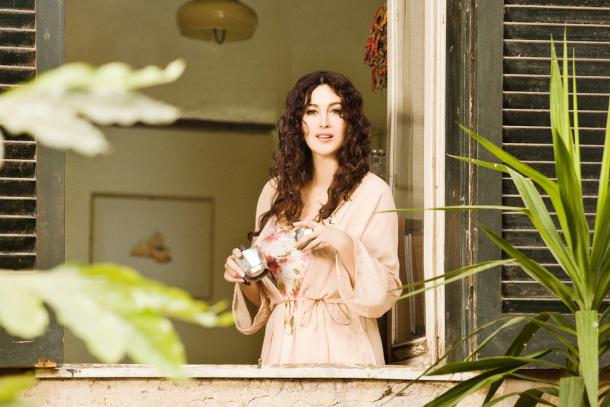 5. Asterix and Obelix: Mission Cleopatra
Well, less serious roles Monica succeed is not worse. Bellucci played Cleopatra - a role that seemed created for her! In the beautiful robes of the Empress, she looks stunning and commanding tone she went perfectly!