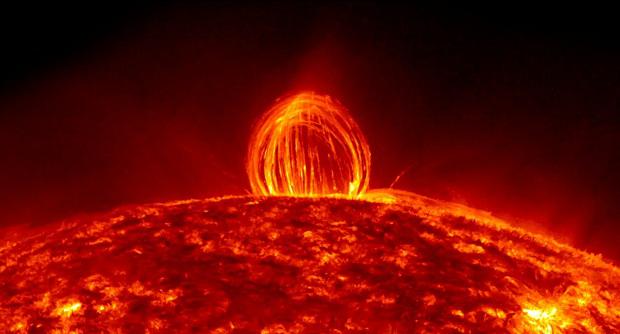 NASA released a video of unusual solar flare that occurred on July 19 last year. Usually, the flash or just looks like a plasma emission into the atmosphere, either as a swirl of the plasma around the invisible magnetic field lines solntsa.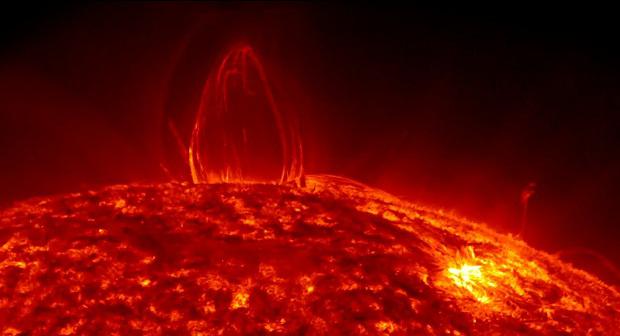 At this time, it connects directly all phenomena - an outbreak of plasma ejected into space, and then she began to cool, falling back down the path of the magnetic field. This stunning beauty phenomenon scientists call the "coronal rain."
Obuplikovanny video shows the flash at an accelerated rate - in fact, the phenomenon did not last 4 minutes and 9, 5 hours. In combination with the song "Lightning" of contemporary German composer Lars Leonardo video it looks like a fascinating work of contemporary art.
Source:
www.space.com/19873-blazing-arc-rains-fire-on-sun-magnetic-solar-flare-loop-video.html