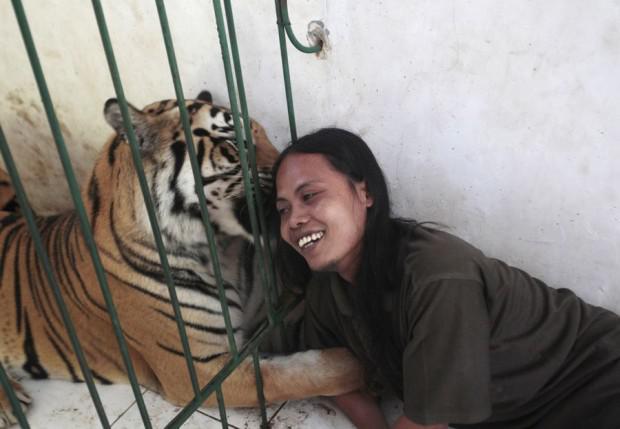 4 years related inseparable friendship Bengal tiger named Mulan Jamila and his caretaker named Saleh. Tiger plays with their teachers at an Islamic school in Malang, Indonesia. There predatory cat is considered a pet. With the permission of the Government of Bengal tiger was brought to school. Caretaker gives it about 5 pounds of meat a day. Saleh raised him with three vozrasta.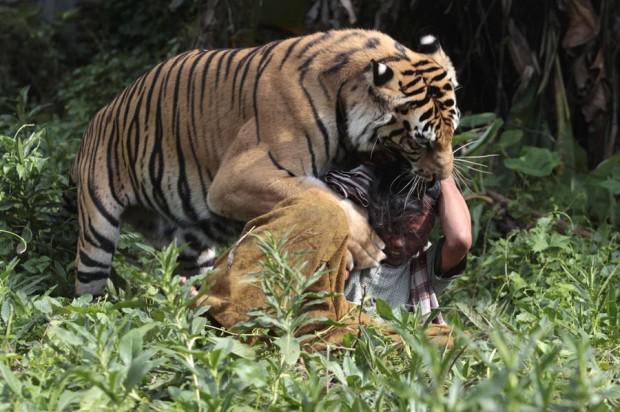 Just like a puppy licking your Mulan Jamila educator. I wonder whether it will receive after this cookie?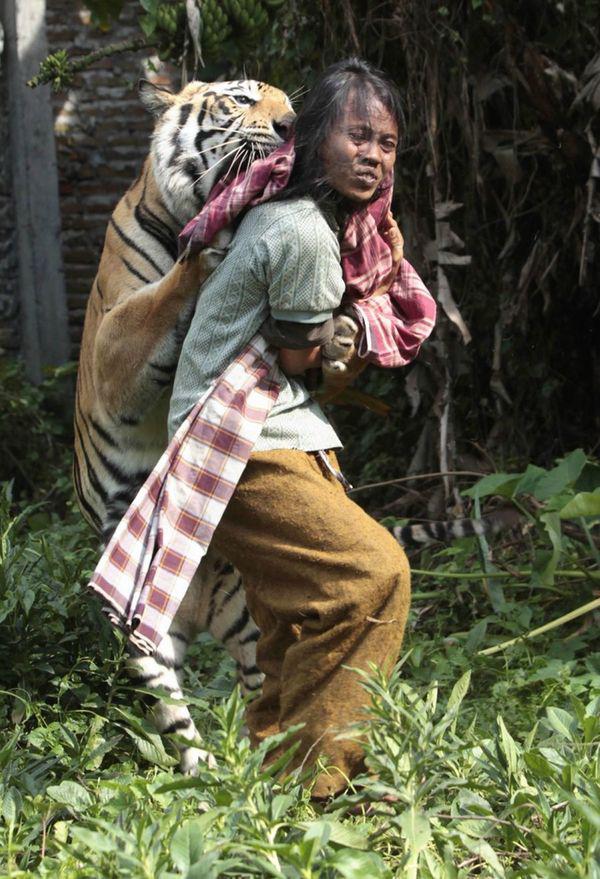 It tells Saleh tiger leaves on it even smaller tsarapin.
They say if pets lick ears owners, so they are very fond of them, and want something ... What Mulan wants?
Source:
mirfactov.com/